Trends
Top 10 Content Writing Services in India [Highest Rated]
With the increase in demand for content writing, naturally, the supply for content writing services has shown steady growth.
Finding an online content writing service that produces high-quality content tailored to your precise needs is a dream come true! But in principle, finding an online content writing service is easier said than in practice.
Most people prefer to discover a product or service through a well-written article rather than an intrusive pop-up or banner ad, which is why content marketing is on a trend. In addition, audiences today desire meaningful information because they are constantly searching for companies' authenticity, reliability, and relatability. This could be an article they come across on a company blog or social media posts. As a result, firms such as TATA, IBM, Infosys, and Apple have recently shifted their focus onto high-quality content creation. 
Organic Content Creation-A Challenge!
As straightforward as it may appear, more than half of the professionals find it challenging to create engaging content. As a result, professionals who can curate high-quality content that is engaging and authentic to build a relationship between the brand and its intended audience are in high demand.
Every company provides the best service possible, making it pretty challenging to find out the best ones in the market. So, to make your job effortless, we are here with a list of the best content writing services in India.
We evaluated each article writing company based on how former and current clients rank them and what drives them to be the finest in the industry.
Content Euphoria
Promises to deliver quality content. Content Euphoria is born as the brainchild of one of India's most meticulous content writers, SunDeep Mehra. He is a young, self-awakened, and qualified Electrical and Electronics Engineer, but he is unstoppable at that title.
With Content Euphoria, he aims at establishing an ecosystem that will generate and supply soulful content for sustainable growth while keeping current market trends and career goals in mind. With a team of 50+ creators, editors, and managers, the team at Content Euphoria delivers quality content at decent charges.
Their services include over 200+ premium writing service, which includes:
SEO Blogs and Articles

Website content

Branding content

University Essays

LinkedIn Profile

Statement of Purpose (Academic and VISA)

Letter Of Recommendation (LOR)

Personal Statement

Resume Writing

Cover letter

Scholarship Essays

Social Media Marketing

Technical Writing

Copywriting services

Ghostwriting

GRE/GMAT waiver
What distinguishes them?
Consistent with delivering high-quality, well-researched content. Proficiently delivers SEO content. Their high-quality content and dedicated team of professionals work tirelessly to create content at the speed of light! Super speedy content without compromising quality makes them hold a rank amongst India's top 10 content writing services. Apart from content writing services, they also indulge in digital marketing and proofreading & editing services.
How do you contact them?
Email ID: [email protected]
Phone number: +91 6399066666
Website: https://www.contenteuphoria.com/
Address: Official location of Content Euphoria is itself bliss. They come from one of the most beautiful destinations on the planet, Uttarakhand. At the foot of the Himalayas, a holy place to live a peaceful and divine life. Haldwani, Dehradun, Nainital, Uttarakhand. That's the most amazing and unique factor regarding SunDeep's gaining so much popularity around the world. Content Euphoria is everywhere and serving the world in a whole new way.
Content Whale
Content Whale is based in Mumbai and has a team of writers who specialize in writing articles, blogs, technical content, copywriting, and website content. Across 42 verticals and 13+ industries, this content writing agency has experience. Quikr, MakeMyTrip, and TechMagnate are just some of their clients. An experienced network of editors provides proofreading services as well. Additionally, you can estimate your project's cost online using their price estimator.
Scatter
With more than a dozen freelance and full-time writers, Scatter offers various content writing services. The company also offers award-winning software that enables content marketing professionals to manage workflows, automate content strategies, and manage assets. A content writing agency based in Mumbai has offices also in Delhi, Bangalore, and the United Arab Emirates. After garnering a high reputation, Salesforce entrusted Scatter with localizing content for its Indian market.
Italics
Italics offers premium content across several domains for more than 200 clients across 12 countries. In addition to Dabur, Airtel, Schlumberger, Upgrad, Samsung, Nestle, Canon, and more, they have developed a strong client base through the years. One of those content writing companies that help businesses grow through various auxiliary services such as graphic design and 21 different types of content. As a premier copywriting agency, they are renowned for their well-researched content. In addition to content writing services such as blog writing, social media content, content editing, SEO content writing, website copywriting, and graphic design, they also offer graphic design services.
Write Right
Write Right provides web content, advertising copy, and marketing solutions for small and medium-sized enterprises in Ahmedabad. Additionally, the organization helps students write excellent SOPs for studying abroad. The company also provides resume writing services to professionals in various industries. Writes for Huffington Post, Yourstory, among other publications, Bhavik Sarkhedi is the Founder of Humanity for You. With over 25 writers in the firm, we have assisted over 1200 clients in various verticals.
TextMercato

TextMercato has earned a great reputation in the content sphere in India by providing services to Myntra, Amazon, Urban Ladder, and ClearTrip. With a team of dedicated editors, writers, and managers, the Bangalore-based company boasts a thriving business. With a fee cap of Rs 1 per word for most of their content, they can provide a comprehensive ecosystem for all types of content. This agency created a comprehensive and transparent workflow management system for clients to track orders and for freelancers to grab work.
Godot Media
Godot Media offers turnkey content management solutions for clients in 20 countries. Almost all of their clients are full-time employees, and the company has a high volume of work, including Sotheby's, Lowe's, etc. Godot Media produces content for a wide variety of industries. In their sister company, Narrato, users can order one-off pieces of content online without a dedicated team needing to hire them.
JustWords
Its customers include Homify, HDFC Ergo, Alliance FinTech, and other companies based in Gurgaon. In addition to their content management solutions, they provide robust SEO services to their clients. A content writing agency with over a decade of experience is a tight-knit network of creative professionals that offers holistic content solutions. Google awards, which they won two consecutive years (2014 and 2015), make up some of their achievements.
Coffeegraphy
The company was founded by three women as a barista and offers twenty writing services for e-learning, web design, and information technology. SMBs and SMEs are among their clients. Multiple editorial teams ensure that the written work is the highest quality by working with freelancers. Whether you're a freelancer or full-time employee, Coffeegraphy is open to both.
Inksplore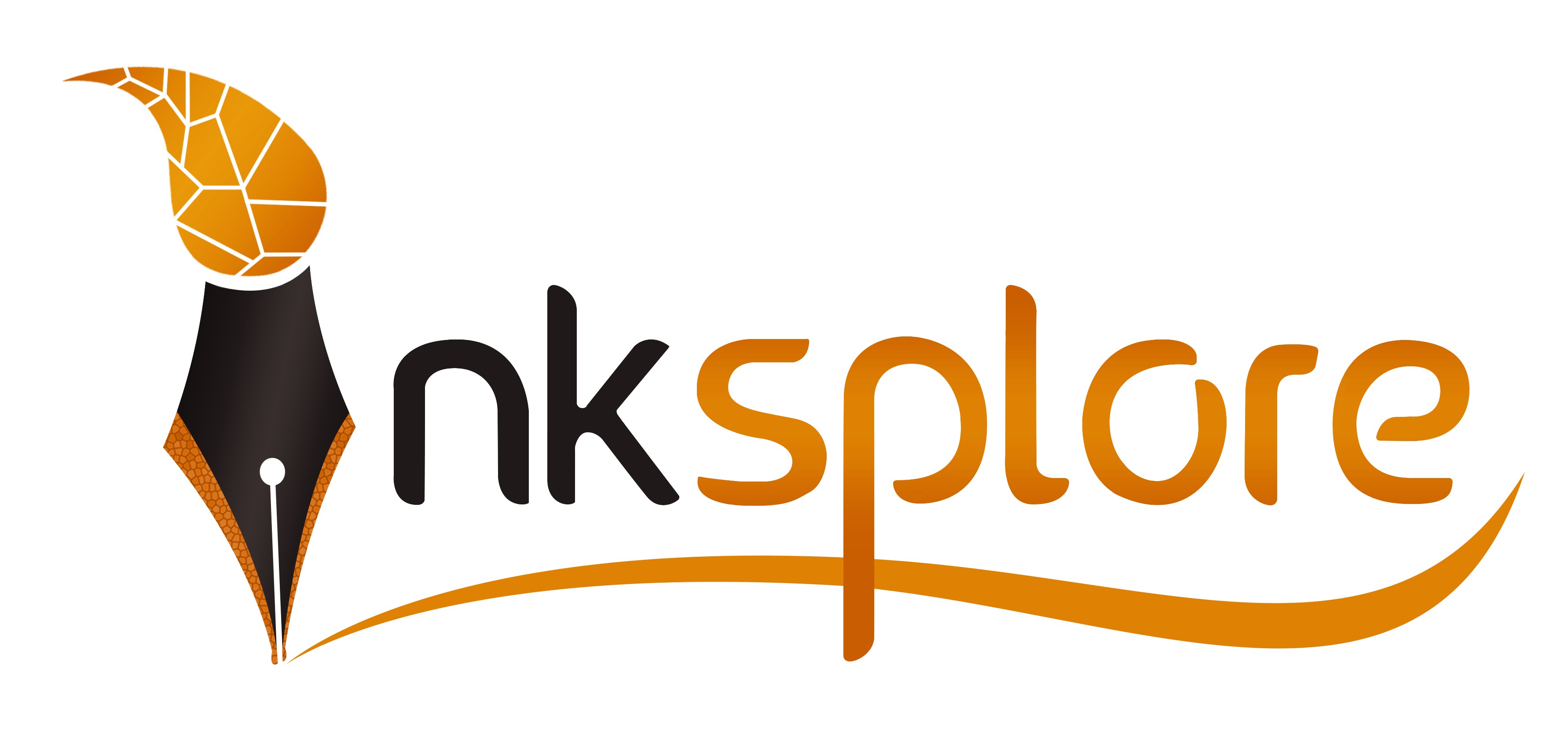 Since Inksplore began, 40+ niche writers have produced over 35,000 pieces of content. Several startups and small businesses rely on them to engage content and work closely with them. The content company in India also provides academic writing services. With seven years of experience, Inksplore's team comprises in-house writers and remote writers. They also provide various branding solutions, including brochure design and logo design. 
Why is Content Writing Important? 
Content has evolved greatly. As early as the beginning of the business, content played an important role in communicating. The Bible and holy books are the best examples of the importance of writing, and the Bible and holy books are written accounts of historical events. By getting to know more about our past, we understand our evolution as a species.
Besides that, writing has always been an integral part of the trade in ancient times. Among the ways that the emperors communicated with traders and bought goods were through written letters. Similar to businesses, businesses also use content writing to generate revenue. Recently, flyers, hoardings, and banners have been used for advertising, and content has also been used to promote businesses.
Content is crucial in every case, as a result. Writing content has become a necessity in current business circumstances, and it enables businesses to tell their customers what they want to hear. The internet has changed how people endow capital; they no longer rely on short promotional information. Instead, they research every product in-depth before they invest.
Content writing has improved as a result of this trend. Businesses are getting an authoritative persona by providing more meaningful and problem-solving content. Consequently, if you want to build a solid digital presence, you must also write content. 
Content Writing Services: Top Reasons to Hire Them! 
Professional content writers produce persuasive content that enables you to connect with your prospects more effectively. Optimizing your content with images and optimum keywords will generate more traffic to your content. The following reasons will convince you to hire content writers:
It helps you reach a more targeted audience
It's common for people to browse the web to gather passive information about topics of interest. Making sure your content is precise will always lead to a higher conversion rate. Consumers may, for instance, seek information about products relevant to their businesses. Answer their questions clearly and concisely to entice them. Building trust will ultimately lead to converting them into customers.
Boosts your ranking in search engines
Online search engines have become the internet's biggest shopping mall where anything a user wants can be found. Search engines satisfy their needs no matter what type of information, product, or service users are looking for. When prospects search for products/services related to your store, you want to be front of mind. The use of keywords makes content writing services more effective at targeting prospects and boosting your rankings.
Promotes your brand by educating consumers
Content writing agencies can describe businesses that reach out to their audiences better, and they use engaging language that attracts prospects more effectively. Additionally, the content writers of a content writing agency present the advantages and disadvantages of your products and services to consumers.
Content presented on websites has become an essential component in digital marketing today. In an SEO model, quality content promotes traffic to a website and catalyzes digital marketing and brand building. Developing meaningful, visitor-friendly, and concise content has been an ever-growing demand for content writers and agencies. Content needs to add value, be catchy, and to the point to attract web readers. Several companies provide content writing, academic writing, web content development, and related services in India.