Trends
Top 10 Best Employment Services In USA 2023
Top 10 Best Employment Services In USA 2023
INTRODUCTION
The United States of America is a great place to find employment services in 2023. With the economy rebounding from the 2020 economic crisis, there is more demand for quality employment services than ever before. Employment services help workers find jobs that match their skills and interests, and provide them with the training and resources they need to be successful.
For job seekers, the U.S. Department of Labor offers a variety of services and programs to help individuals find and keep good jobs. Websites such as USAJobs.gov provide job postings for federal agencies and other employers. The National CareerOneStop website also offers free career advice and job search assistance.
Employment service companies provide staffing solutions for businesses, allowing businesses to fill vacancies quickly and efficiently. They use specialized recruitment techniques to match job seekers with employers. Many of these services also offer pre-employment screening tests and background checks to ensure that the best candidate is chosen for the job.
In addition to traditional job searches, many employment services now offer online job opportunities. Online job postings are often easier to search and easier to apply for, and may include virtual interviews. With increased global competition, many employers are turning to employment services to locate and recruit the best candidates.
The U.S. government also provides assistance to those who have lost their jobs due to economic downturns. Programs like Trade Adjustment Assistance (TAA) and the Workforce Investment Act (WIA) provide job search support and job training, helping unemployed individuals transition back into the workforce.
Overall, employment services provide valuable resources and assistance to employers and job seekers alike. With the right services in place, companies can find the best candidates for their positions and individuals can find the job that meets their needs.
IMPORTANCE
Employment services play an important role in the US economy in 2023. They help connect employers with qualified job seekers, providing both parties with access to a larger network of potential candidates and opportunities. Employment services also provide valuable advice and guidance to employers and job seekers, as well as information on available jobs, wages, and benefits. Employment services are especially important for those seeking employment in fields that may be difficult to fill, such as those requiring specialized skills or higher-level educational requirements.
Employment services can also provide assistance to employers in locating and hiring skilled foreign workers, as well as ensuring that their staffing decisions are compliant with immigration laws. Finally, employment services can help employers reduce costs associated with recruiting, hiring, and training by providing resources such as resume development, career counseling, and job search assistance. In short, employment services are essential for businesses of all sizes in the United States to remain competitive and successful in a global economy.
Here are the top 10 best employment services in USA 2023:
LinkedIn– LinkedIn is a social media platform designed to connect professionals from around the world. It was founded in 2002 and has grown to become one of the most popular networks for job seekers, recruiters, and employers alike. LinkedIn boasts over 700 million users in more than 200 countries and territories. Its mission statement is "to connect the world's professionals to make them more productive and successful."
LinkedIn allows users to post their professional profile, search for jobs, connect with colleagues, share news and content, join online business communities, and create virtual events. It also offers a range of tools and services that help businesses to reach and engage their target audience, as well as to measure and analyze the success of their campaigns. LinkedIn's algorithm helps match people with relevant opportunities, using data from its network of millions of professionals.
It also creates personalized recommendations based on a user's interests and connections. Through its premium services, LinkedIn provides additional features such as access to deeper analytics, priority support, and customer success programs.
Overall, LinkedIn is a powerful tool for connecting professionals and businesses, enabling them to find the right opportunities and build meaningful relationships.
ZipRecruiter- It is a leading online job search and recruitment platform. Founded in 2010, it has quickly become one of the largest job posting websites in the United States, with over 11 million active members and more than 100 million job postings. ZipRecruiter helps employers find qualified candidates faster by allowing them to post jobs on their website, as well as on hundreds of other job boards, social media sites, and mobile apps.
They also provide a powerful search engine and intelligent matching technology to help employers quickly find the best candidates for their job openings. Job seekers can use the search engine to find available positions and apply directly from the website. ZipRecruiter also offers a variety of tools for employers to find the right candidate for their open positions. These include applicant tracking systems, interview scheduling, background checks, and analytics.
ZipRecruiter provides an easy-to-use platform for both employers and job seekers, with a focus on making the recruitment process more efficient and effective. They offer various plans to fit any budget and deliver a great value when compared to traditional recruiting methods. Their customer service team is also helpful and responsive.
All in all, ZipRecruiter is a reliable and powerful recruitment tool that makes it easier for employers to find the right candidates quickly and efficiently.
Glassdoor – It is a website and mobile app that provides an inside look at jobs and companies. It allows users to anonymously submit and view salaries, reviews, office photos, and more. With Glassdoor, job seekers can research salary information, reviews, interview questions, and more to help them find the right job and company for them. Glassdoor also offers resources such as job search tips and advice on how to ace an interview.
Glassdoor has become the go-to source for job seekers and employers alike, providing detailed insights into company culture, CEO ratings, benefits, and more. Companies can use Glassdoor to attract talent and promote their brand, while job seekers can use it to make informed decisions about where to work. Glassdoor also provides tools to help employers manage their employer brand and connect with potential employees.
Overall, Glassdoor is a great resource for both employers and job seekers, offering a unique opportunity to get an inside look at the world of jobs and companies.
Indeed – Indeed is a global technology company that helps people find jobs and companies hire the best talent. Founded in 2004, Indeed's mission is to help people get jobs and help employers build great teams. Indeed has become the world's leading job search engine, operating in more than 60 countries and 28 languages. With over 200 million monthly active users, Indeed offers job seekers access to millions of job postings, as well as powerful tools to help them find the right job for their skills and experience.
For employers, Indeed connects them with quality candidates, allowing them to find and hire the right person quickly and effortlessly. Indeed's suite of products also helps employers accurately measure their recruitment performance, reach out to qualified passive candidates, and better understand their labor markets. With data-driven insights, they can gain a competitive edge in today's rapidly changing job market.
Indeed's commitment to innovation and values-based culture have made it one of the world's most successful high-growth tech companies.
Monster Company – Monster Company is a global technology and services provider headquartered in New York. Founded in 2020, the company has quickly become one of the most innovative and successful companies in the world. The company specializes in providing cutting-edge cloud computing services and products to businesses across the globe. Monster Company operates in over 30 countries, with more than 10,000 employees, and over 200 million users worldwide.
At the heart of Monster Company lies its advanced cloud technologies which enable businesses to store and access data securely, access applications quickly, and collaborate easily. It offers a suite of cloud-based software solutions such as platform development, storage, security, analytics, machine learning, and AI integration.
The company also provides a wide range of hardware and software solutions for clients, including servers, operating systems, databases, and application programming interfaces (APIs). With comprehensive cybersecurity solutions, Monster Company helps businesses protect their data and ensure that they stay compliant with industry standards.
In addition, Monster Company also provides expert consulting services to help businesses scale up their operations. These services include customer relationship management (CRM), business intelligence, and enterprise resource planning (ERP) solutions.
The company's customer service is second to none, with 24/7 support available for all customers. Its customer service team consists of highly trained professionals and technicians who are always ready to assist customers with any issues or inquiries.
Monster Company's commitment to innovation and quality has established it as a leader in the global IT industry. As the company continues to grow, it will continue to provide the best possible service to its customers and create innovative and reliable technology solutions.
FlexJobs – FlexJobs is a leading company in the remote work industry. Founded in 2007, they provide a platform for professionals to search and apply to legitimate remote and flexible job opportunities. FlexJobs offers job seekers access to thousands of pre-screened, high-quality job listings from companies all over the world. All jobs listed on FlexJobs have been carefully vetted and checked for legitimacy, so you can be sure that you're only applying for real jobs.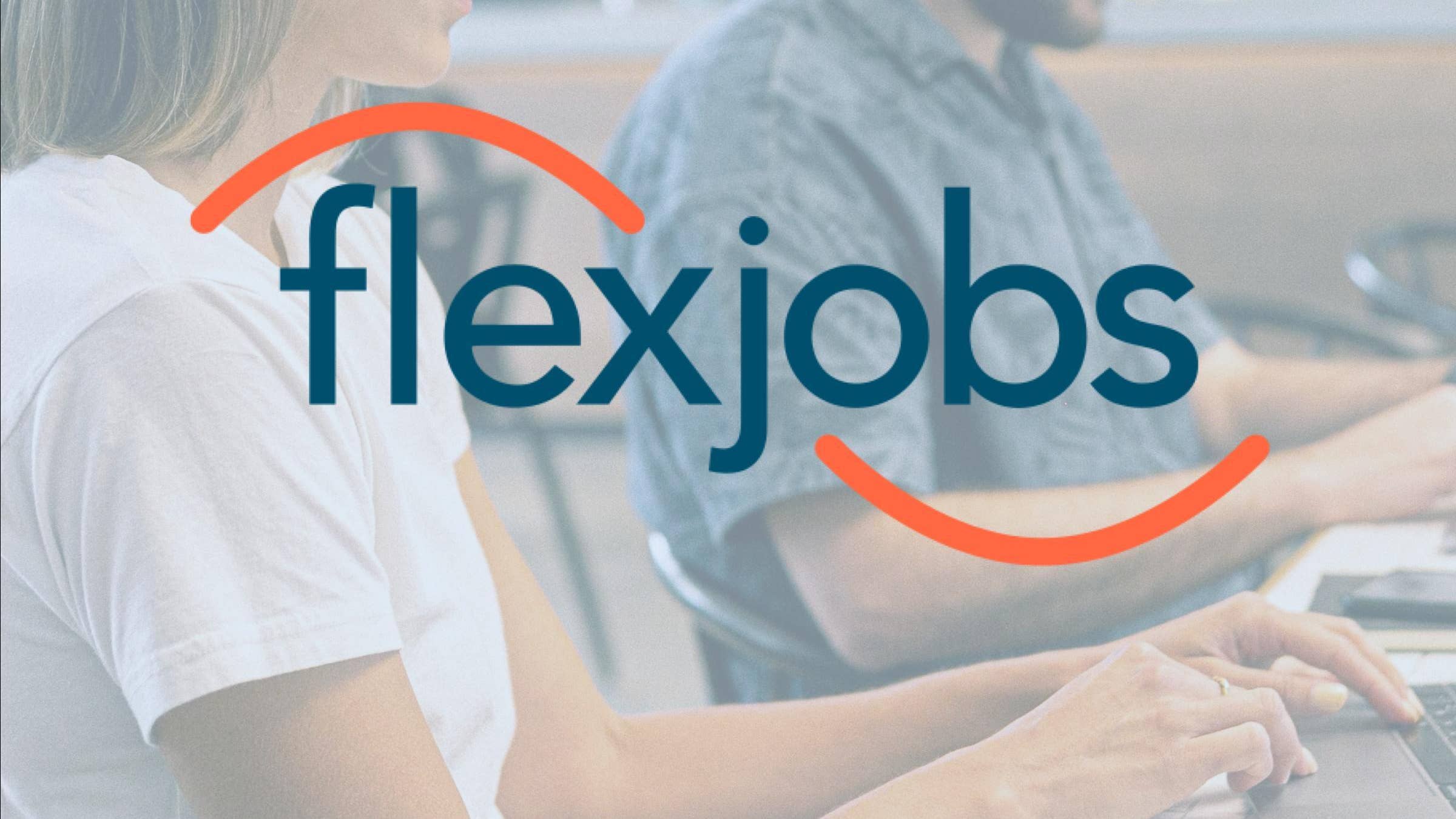 On FlexJobs, you can easily find jobs in a wide range of industries and professions, including IT, health care, writing, graphic design, marketing, customer service, finance, accounting, engineering, and more. You can also choose which type of employment works best for you – full-time, part-time, freelance, contract, or even seasonal positions. FlexJobs also provides useful resources for job seekers such as resume reviews, career coaching, access to online courses, and job search tips.
With FlexJobs, you can be sure you are getting the most out of your job search and finding the right work-life balance for you.
Uloop – Uloop is a revolutionary tech company that is transforming the way people interact with technology. Founded in 2023, Uloop is focused on building intuitive user interfaces for products and services that make life easier and more efficient. The company has created innovative technologies such as its patented "Chat-GPT" natural language processing technology, which enables users to talk to machines like they would chat with a person.
Uloop also has an AI-powered virtual assistant that can answer questions, provide personalized recommendations and help users find information quickly. Additionally, the company's platform uses big data analytics to deliver insights about user behavior and preferences.
With cutting-edge technology and user-friendly design, Uloop is changing the way we interact with technology and making it easier than ever to access the information we need.
Upward Company – Upward Company is a technology company focused on creating innovative solutions to improve the way people work. Founded in 2019, Upward has become one of the fastest growing startups in the world. The company's mission is to create better and more efficient workplace experiences through the use of cutting-edge technology.
Upward's platform combines AI, Machine Learning and Natural Language Processing to provide actionable insights for employees about their performance and impact. This helps managers make informed decisions when it comes to employee progression and development. It also allows colleagues to understand each other's strengths, weaknesses and capabilities more clearly.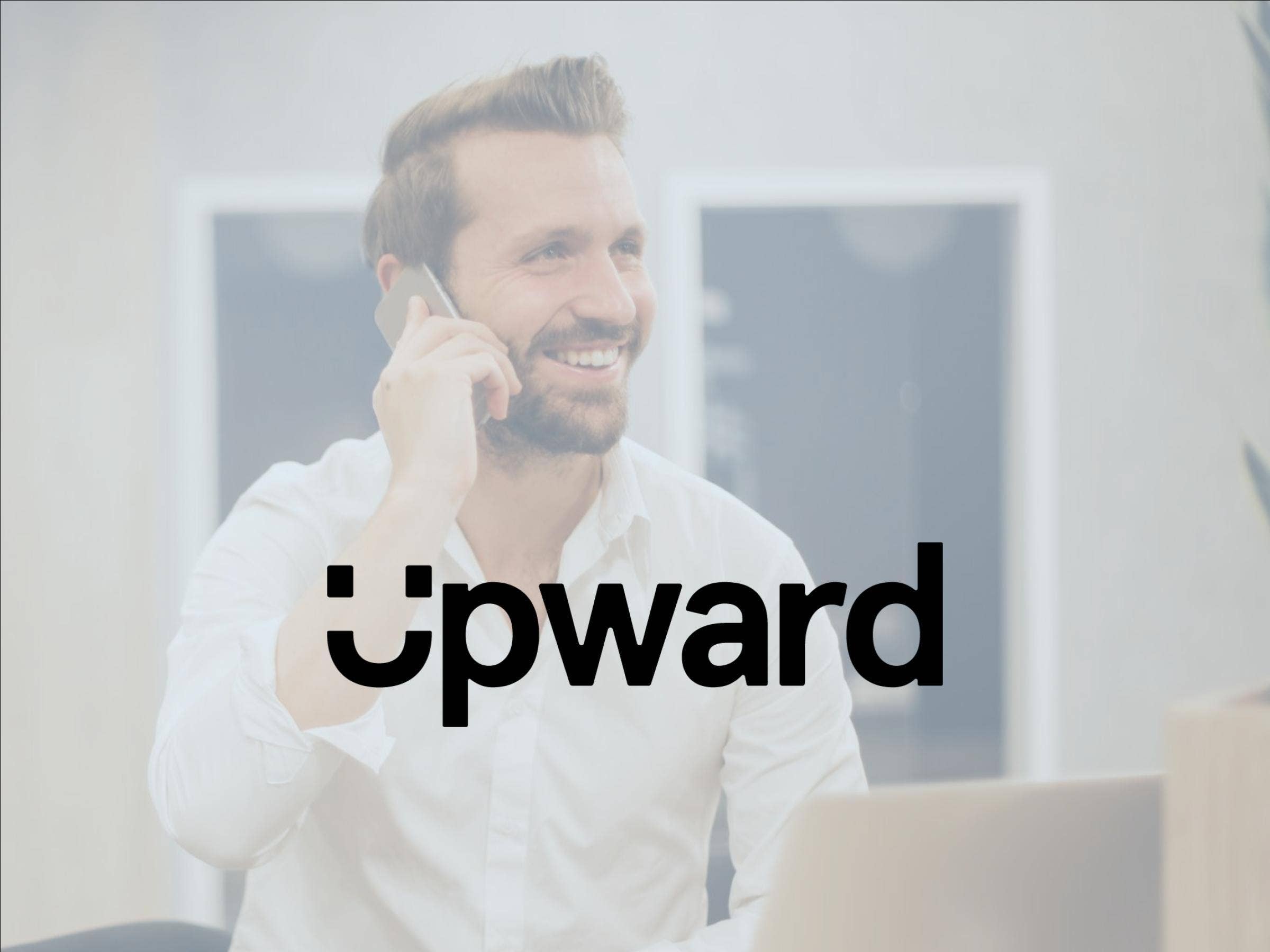 Upward also offers an extensive suite of tools that can be customized according to specific business needs. These include analytics and reporting features, communication tools, performance management, job search functionality and much more. With these tools, managers have greater visibility into employee performance and can take the necessary steps to ensure the team is operating optimally.
The company also provides services such as HR consulting, training and onboarding assistance, recruiting support, and more. Additionally, Upward's products are designed to integrate with existing systems such as Slack, G Suite, Microsoft Office and many others.
Overall, Upward Company is a revolutionary software company that helps businesses increase productivity, efficiency and profitability by leveraging the power of AI, ML and NLP. Through its powerful tools, Upward provides actionable insights and recommendations to help individuals and teams reach their goals.
CareerBuilder – CareerBuilder is a global technology company that specializes in human capital solutions, including recruitment and hiring. Founded in 1995, the company has grown to become one of the world's largest job search websites, with over 23 million unique monthly visitors and an expansive database of over 1.5 million resumes. They also offer a suite of employer tools, including applicant tracking systems, recruiting software, market research, and HR management solutions.
CareerBuilder provides employers with the means to easily manage their staffing needs and create a productive, engaged workforce. Their services are designed to help companies access the best talent for their organization, from entry-level workers to executives, and from international candidates to local hires. CareerBuilder also offers a wide range of training, development, and onboarding programs tailored to meet the individual needs of each company's workforce. As a part of their commitment to creating an inclusive and diverse workplace,
CareerBuilder has implemented comprehensive workplace protections for women and other underrepresented groups. In addition, their diversity initiatives have been recognized by numerous organizations, including EEO Magazine and the Human Rights Campaign.
SimplyHired – SimplyHired is a leading job search engine and career site that helps people find jobs. Founded in 2003, SimplyHired has helped millions of job seekers find the right job for their unique needs. SimplyHired's mission is to make finding work simple, efficient and stress-free.
SimplyHired offers job postings from hundreds of thousands of employers across the United States and Europe. Job seekers can use the site to browse through job postings, customize their searches, and apply directly to employers. The site also offers a range of tools and resources to help job seekers craft resumes, prepare for interviews, and get the most out of their job search.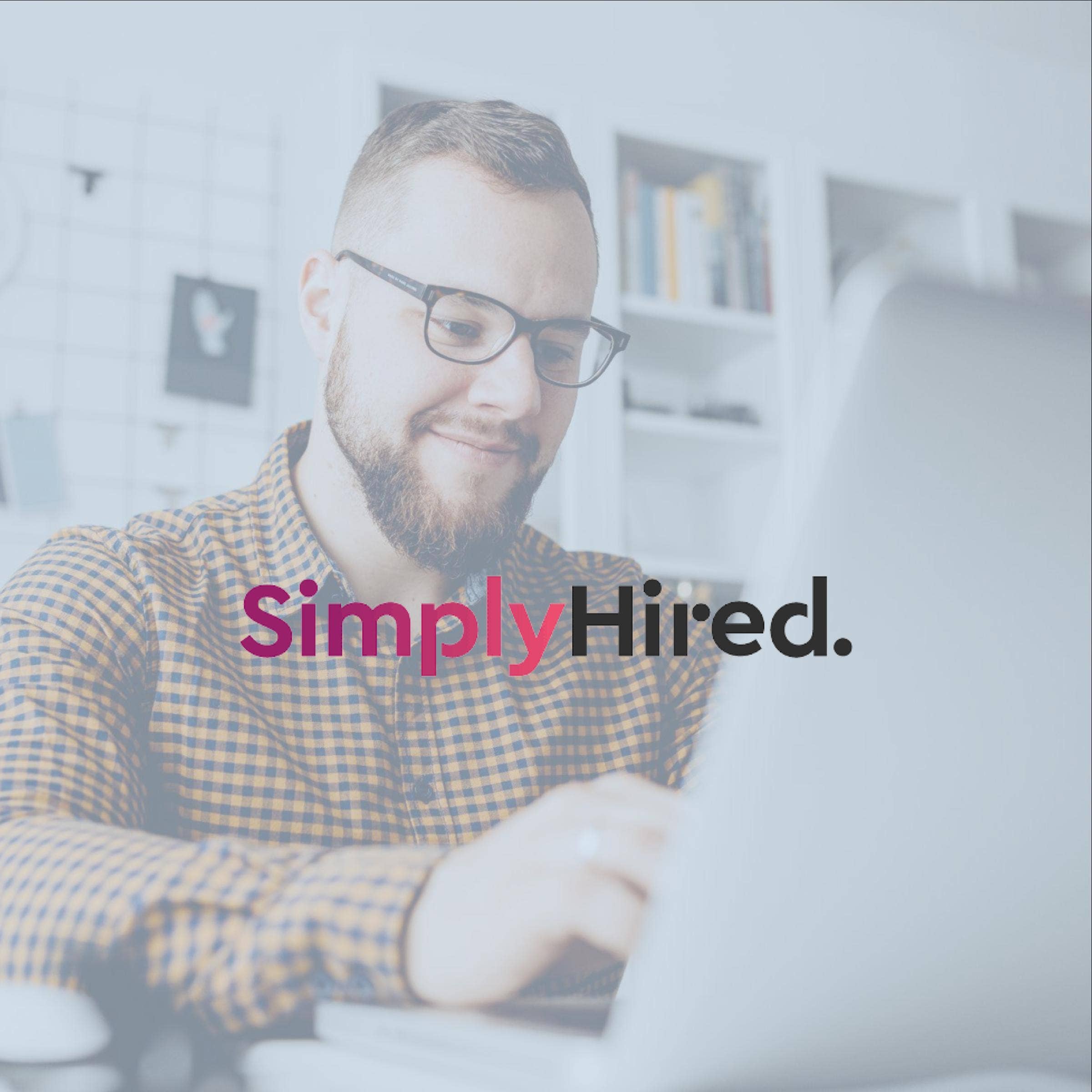 SimplyHired also has a community blog and social media accounts, where job seekers can keep up-to-date on job opportunities, industry trends, and more. Employers can use SimplyHired to streamline their recruiting processes, access powerful analytics, and connect with highly qualified candidates. SimplyHired's comprehensive suite of products and services make it an invaluable resource for both job seekers and employers.
CONCLUSION
In 2023, the US job market is expected to remain highly competitive and dynamic, with a range of employment services offering staffing and consulting services to both job seekers and employers. The top 10 employment services in the USA in 2023 include a mix of large, multinational companies and smaller, specialized firms that cater to specific industries or job types.
These employment services are known for their expertise in areas such as accounting, finance, technology, creative, legal, and administrative fields, and they are committed to helping their clients find the best job opportunities and talent in the market.