Trends
IndiGo's CEO Pieter Elbers On Airline's Expansion Plans in 2023
The IndiGo CEO claimed that there will be significant growth in the Indian market going forward that "justifies numerous airlines" in the face of increased competition and Air India's plans for expansion involving sizable plane orders.
According to its CEO Pieter Elbers, the nation's largest airline IndiGo, which is "back with a bang," is aiming to start routes to Nairobi, Jakarta, and several central Asian locations as the carrier focus on internationalization. The IndiGo CEO claimed that there will be significant growth in the Indian market going forward that "justifies numerous airlines" in the face of increased competition and Air India's plans for expansion involving sizable plane orders.
"The Indian aviation scene is active right now. It is a natural progression of the market that Indian aviation is entering the next phase, including the consolidation taking place inside the Air India company.
"I consider the opposition. It is advantageous to have a rivalry, provided that it coincides with the market's expansion "Elbers stated in an interview with PTI.
With more than 300 aircraft in its fleet, IndiGo currently serves 76 domestic and 26 foreign destinations. Moreover, flights to Nashik and Dharamshala, two more domestic locations, have been confirmed.
He claims that the very active and dynamic Indian aviation market is experiencing a very robust recovery. Elbers declared that "IndiGo is returning with a bang" and added that both the network of IndiGo and the economic expansion of India are assisting IndiGo in moving forward.
Claims Of Elbers
The airline runs about 1,800 flights every day, with about 80% domestic and 20% foreign seats currently available. In the upcoming summer, we probably will launch new flights to Jakarta (Indonesia) and Nairobi (Kenya). While we are considering a few locations, including central Asia, a decision has not yet been made. Our agenda includes heavily internationalization, according to Elbers.
The IndiGo CEO emphasized beginning operations with the wide-body Boeing 777 aircraft was the sheerest move resulting from a capacity need. He also mentioned Jakarta and Nairobi as key hubs for connecting with the Indian diaspora, business, and tourism.
"We have big goals for expanding global connectivity given India's continued development, its place in the world, and our capacity in particular as XLRs enter the market. International airlines now handle a sizable portion of (Indians' overseas travel). For us as Indian carriers, a larger stake is possible "The CEO of IndiGo said.
The IndiGo CEO described the Aircraft on Ground (AOG) situation as "essentially a stable situation" without providing any additional information. Worldwide airline sector supply chain issues have been causing delays in aircraft deliveries. Elbers said the airline has always maintained the option of wide-body aircraft open but did not provide particular information about its future or wide-body aircraft.
"IndiGo has never excluded any possibilities. We do have the XLRs order, which will broaden IndiGo's scope of operations "he added. Elbers responded that the emphasis of the aircraft order is to support IndiGo's current network when questioned if it could be possible to convert some of the planes on order into wide-body aircraft.
While pointing out that the airline has kept improving its offerings, he said that it constantly monitors market trends and places a strong emphasis on consumer promises.
Achievements Of IndiGO In Elbers' Tenure 
Elbers served as the CEO of KLM Royal Dutch Airlines, the world's first passenger airline, before joining IndiGo, the biggest airline in India. Importantly, IndiGo is a low-cost carrier, whereas KLM is a full-service carrier. Elbers' selection as IndiGo's CEO may therefore come as a surprise at first, but it is motivated by a desire to expand the airline's reach internationally.
There are more priorities. The airline business is seeing more competition, and IndiGo itself is facing numerous difficulties. In terms of competition, the Tatas are boosting their other FSC Vistara while also investing in reviving Air India, while upstart LCC Akasa Air has been steadily adding routes since its launch in August. Despite being delayed, Jet Airways' return seems imminent.
Later, after taking a beating from Covid-19 in FY21, IndiGo slightly recovered its top line in FY22, but losses have increased, margins have decreased, and it failed to meet standards in the most important metric—customer service. Rahul Bhatia, a businessman from India, and Rakesh Gangwal, a former CEO of US Airlines, launched IndiGo together.
When private players could not access pilot training facilities or maintenance, repair, and overhaul (MRO) facilities to provide engineering services for aircraft, the airline was founded. This required building one's infrastructure at a significant expense; even ground ground-handling was in short supply. With its pilot training facilities, nearly completed MRO hangar in Bengaluru for C-checks, and sophisticated ground handling, IndiGo is now largely self-sufficient.
It can also use these resources to support other carriers, a business insider tells BT on condition of anonymity. The sale and leaseback (SLB) concept in Indian aviation was also invented by IndiGo. SLB allows an airline to purchase an aircraft at a competitive price from the manufacturer and then sell it to a lessor or lender who leases it back to the original owner.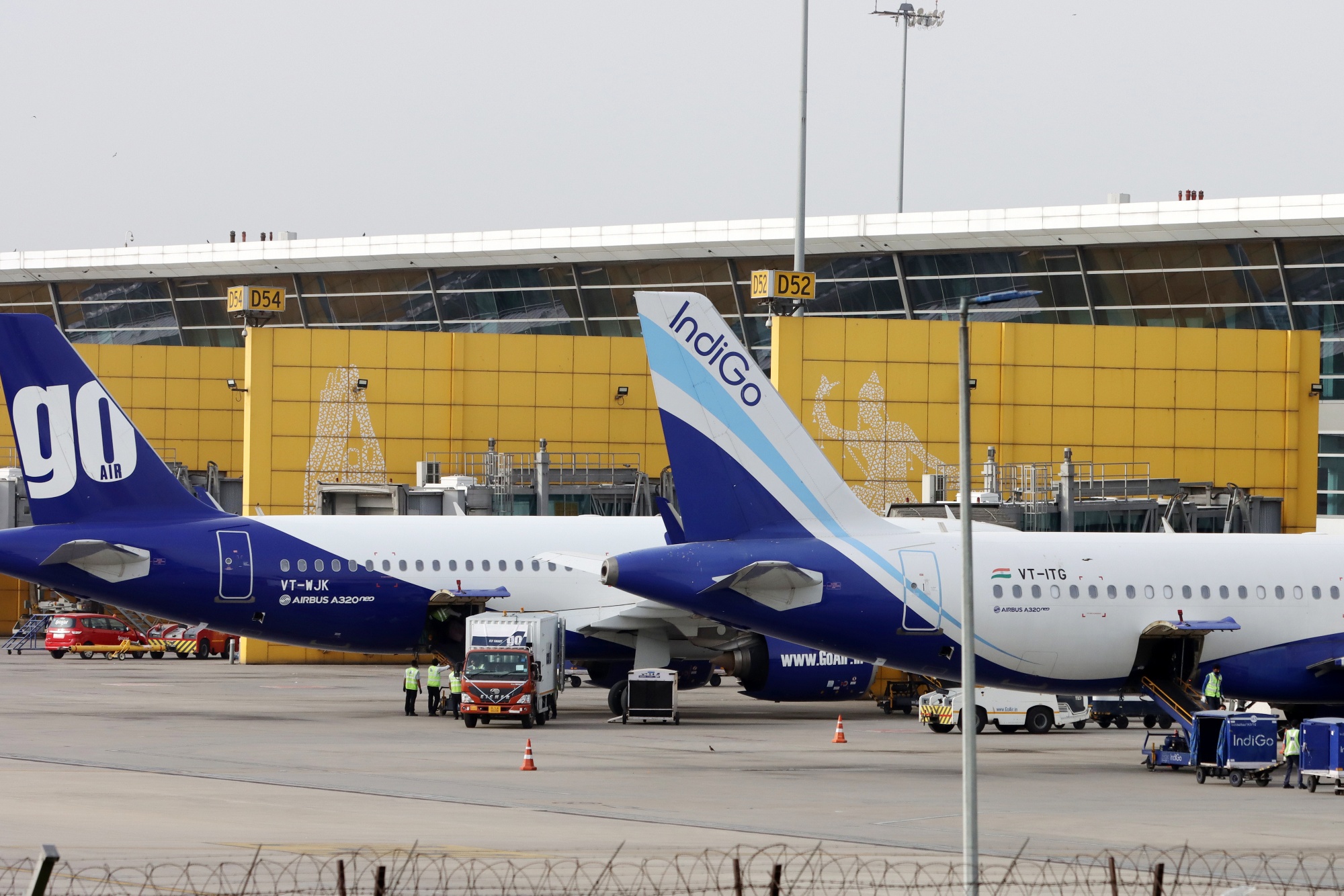 IndiGo has grown into a true ecosystem of aviation-related services over the years.
The airline, hotels in India, a business unit offering travel bookings and travel agency management solutions, representative services for international airlines, a car rental company and a hotel bookings site, international hotels, and pilot training and aircraft maintenance are the seven verticals of the parent company, InterGlobe Enterprises, that collaborate.
With so many obstacles in its way of expansion, IndiGo will need to make the most of all of this ammo. Then, because of increasing fuel prices and unfavorable currency movement, InterGlobe Aviation's stock has lagged behind the benchmark indices so far this year. In comparison to FY21, its standalone net loss increased to Rs 6,171.03 crore from Rs 5,829.79 crore. It once again declared a loss for the quarter that ended on June 30 of Rs 1,065.42 crore, even though this was less than the Rs 3,179.27 crore loss for Q1FY22.
Sanjay Kumar, Chief Strategy & Revenue Officer of IndiGo, acknowledges that the past two years have been difficult for the company but refers to the resurgence in the air travel industry over the past seven months, particularly from small enterprises and people visiting friends and family (VFR).
Improvements Required
Analysts believe IndiGo has to improve. According to Deepak Jasani, Head of Retail Research at HDFC securities, "expanding presence in the domestic and international markets and working on cargo revenues could help the company grow its earnings."
The margins may begin to increase as a result of lower ATF prices, more capacity utilization, cost rationalization, improved yields, and fuel-efficient aircraft. The average Q2FY23 yields increased more than the prices of ATF.
Customer service is another area where the airline falls short. The airline was recently fined Rs 5 lakh by the Directorate General of Civil Aviation for preventing a youngster with special needs from traveling on a flight out of Ranchi. Many ground service employees were fired in late 2017 after they were caught on camera assaulting a passenger on the tarmac at Delhi airport. Passengers have the opportunity to select from among their rivals because competition is nipping at its heels, claims Gopinath.
Elbers asserts that he is determined to change that. "Even if you have a big market share, if your service falls short of expectations or your delivery of the goods is late, you will inevitably lose customers. Our desire to provide top-notch service is a result of our ambition, drive, and commitment to our clients", he claims.
Edited by Prakriti Arora