Trends
Top 10 Best Food Processing Companies In USA 2023
Top 10 Best Food Processing Companies In USA 2023
INTRODUCTION 
Food processing companies in the United States are responsible for transforming raw ingredients into food products like canned goods, frozen foods, ready-to-eat meals, and other forms of processed food. Companies use technologies such as freezing, drying, grinding, canning, and packaging to process foods from all origins. In 2023, there will likely be an increase in demand for food processing services due to population growth and consumer preferences for convenience.
This means that food processors will need to keep up with innovations in food safety and products, as well as new regulations. Some of the larger food processing companies operating in the US include Nestle, Kraft Heinz, ConAgra, and Bumble Bee Foods. These companies offer a variety of products, from snacks and desserts to frozen dinners and canned vegetables.
They also develop custom products for customers and provide quality control services to ensure that their products are safe and meet customer expectations.
IMPORTANCE
Food processing companies in the US will continue to be an important part of the US economy in 2023. As the population grows and demands for food-related products increase, food processing companies will remain key players in the industry. Companies will need to stay relevant by adapting their processes to meet the changing needs of consumers.
Companies will also need to ensure they are utilizing the most up-to-date technology and equipment, while staying vigilant in safety and quality assurance. There is a growing focus on organic and all-natural food products and companies should adapt to this trend. Additionally, the increasing demand for convenience and healthy meal options will provide opportunities for food processing companies to develop new products.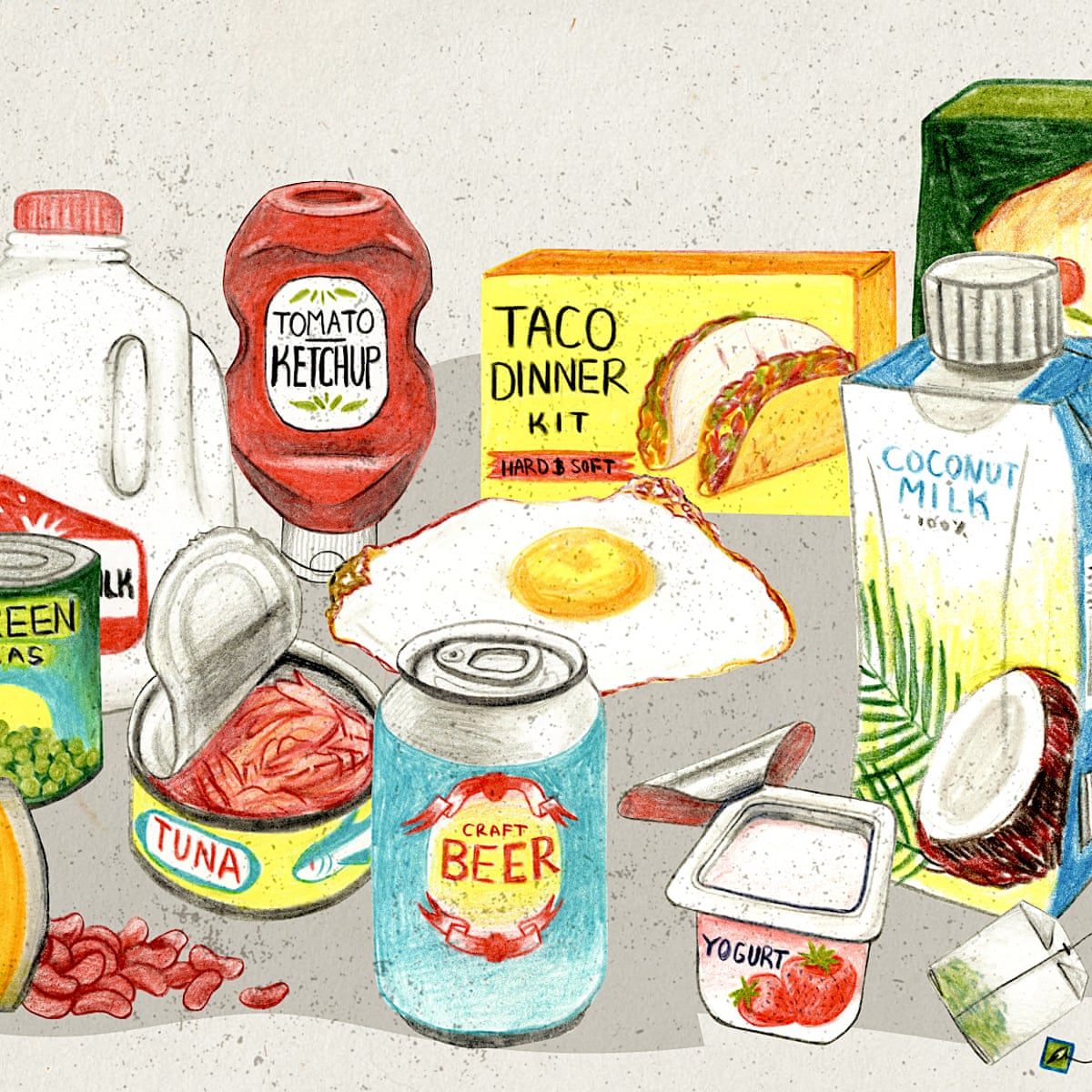 They must stay informed of customer tastes and preferences in order to maximize profits and stay competitive. With the right strategies, food processing companies can ensure continued success in 2023 and beyond.
Here are the top 10 best food processing companies in USA 2023.
Nestle USA – Nestle USA is a leading food and beverage company in the United States. Founded in 1866, Nestle USA produces some of the most well-known and beloved brands in the world such as Nescafe, KitKat, Carnation, Gerber, Lean Cuisine, Stouffer's, and Toll House.
The company also owns hundreds of other brands that are available in supermarkets, restaurants, and convenience stores across the country. Nestle USA is known for its commitment to quality, innovation, and sustainability. With over 20,000 employees in the US alone, Nestle USA has become a major player in the food and beverage industry.
At Nestle USA, quality starts with sourcing the best ingredients from around the globe. From farm-to-table processing, Nestle USA works hard to ensure that the products it produces are of the highest standard. To ensure safety, Nestle USA is committed to strict compliance with all applicable regulations and standards. The company's rigorous testing procedures and traceability systems ensure that only products that meet the highest standards reach the shelves.
In addition to its focus on product quality, Nestle USA is also dedicated to environmental sustainability. The company uses sustainable practices and materials, recycles packaging where possible, encourages energy efficiency, and invests in renewable energy projects. Through these initiatives, Nestle USA is able to reduce its carbon footprint while still providing safe and delicious products.
Nestle USA also prides itself on giving back to the community. It regularly donates to causes and charities, sponsors social programs, and provides employment to individuals with disabilities or who have experienced long-term unemployment. By doing so, Nestle USA contributes to the economic health and social well-being of communities in the US and around the world.
In summary, Nestle USA is a leading food and beverage company with a commitment to quality, innovation, sustainability, and community engagement. Through its dedication to excellence, Nestle USA continues to provide consumers with safe and delicious products that everyone can enjoy.
Cargill – Cargill is a global food, agriculture, financial and industrial products and services company. Founded in 1865, Cargill has 145,000 employees in 70 countries and provides customers with access to food and other products through their expansive network of distribution centers around the world.
Headquartered in Minneapolis, Minnesota, Cargill is a leader in innovative food and agricultural solutions and offers a range of products and services including grain and oilseed processing, animal feed production and grain merchandising. The company also produces specialty ingredients such as starches, sweeteners and oilseeds.
With a commitment to sustainability, Cargill is dedicated to helping meet the needs of a growing global population by creating safe, healthy, nutritious and responsibly sourced food and agricultural products. To achieve this, Cargill works with customers and partners across the entire food chain to develop customized solutions that meet their specific needs.
In addition, Cargill is committed to reducing its environmental footprint and protecting the planet, partnering with customers and suppliers to care for the land, water and air that sustain life on earth. This includes promoting sustainable farming practices, using renewable energy sources, conserving resources and reducing waste.
Cargill is also active in the community, supporting education, nutrition and health initiatives worldwide. With a focus on responsible business practices, the company seeks to create value for society while meeting the needs of its customers.
Archer Daniels Midland Company (ADM) – Archer Daniels Midland Company (ADM) is an American multinational food processing and commodities trading corporation headquartered in Chicago, Illinois. Founded in 1902, it is one of the largest food processors in the world and an industry leader in agricultural commodities with operations in more than 170 countries.
ADM produces a variety of products, including oils, grains and flour, sweeteners, cocoa and chocolate, texturizers, lecithin, specialty starches, bakery ingredients, animal feed and nutrition, and health and wellness products. In addition to food production and processing, the company offers agricultural services, such as transportation and storage, custom milling and food packaging, marketing and risk management services.
ADM also has a strong focus on sustainability and renewable energy projects, including biofuels and bioplastics. ADM's global network of more than 40,000 employees help to ensure that their products meet the highest quality standards. The company works hard to deliver safe, nutritious and affordable food to customers around the world.
Kellogg Company – Kellogg Company is a multinational food manufacturing company founded by Will Keith Kellogg in 1906. The company specializes in producing and marketing cereal and convenience foods such as ready-to-eat cereals, frozen waffles, toaster pastries, granola bars, etc. It has operations in more than 180 countries, with its headquarters in Battle Creek, Michigan.
Kellogg's portfolio includes some of the world's most iconic brands such as Corn Flakes, Frosted Flakes, Rice Krispies, Special K, Cheez-It, Pop Tarts, Pringles, Eggo, Nutri-Grain and many more. Kellogg's also offer an extensive range of snack products, such as Kashi, Bear Naked, Mother's, Morningstar Farms and Gardenburger.
Kellogg Company is committed to offering nutritious and sustainable snacks and meals for consumers of all ages. To achieve this goal, the company works with farmers, suppliers and partners to ensure that the food they produce and sell are of the highest quality.
In addition, Kellogg's practices responsible sourcing and uses sustainable materials when packaging their products. Kellogg Company also invests heavily in research and development (R&D) to create new products that appeal to a wider range of consumers. They are constantly innovating and creating new flavors, textures and shapes that meet consumer needs and desires. Kellogg's also has environmental initiatives in place to help reduce their carbon footprint and promote sustainability.
Overall, Kellogg Company is a global leader in food manufacturing and an iconic brand with a rich history. Their commitment to innovation and sustainability makes them one of the most respected companies in the food industry.
Tyson Foods – Tyson Foods is a leading producer and marketer of protein-based food products in the United States. In business since 1935, Tyson has grown to become one of the largest food companies in the world, with more than 125,000 employees across over 140 locations.
The company produces popular protein-based foods such as chicken, beef, pork, and processed foods including ready-to-eat meals, sandwiches, snacks, and breakfast items. Tyson also produces a wide range of pet food products. Tyson Foods' products are sold in retail stores and restaurants across the globe.
Tyson's corporate headquarters is located in Springdale, Arkansas, where it began operation in 1935 as a single feed mill. Today, Tyson's global operations includes facilities on five continents. Tyson's major production plants are located in the United States, Mexico, Brazil, China, Thailand, and Australia. The company's core businesses are its poultry, beef, and pork divisions.
Additionally, Tyson produces and markets prepared and processed proteins for retail, food service, and industrial customers. Tyson also owns OneDArt, an online platform that offers custom, upscale gifts and merchandise.
The company's commitment to sustainability and animal welfare have made it a leader in the industry. Tyson works with partners like The National Chicken Council to promote responsible practices and strong animal care standards. Tyson is also actively involved in initiatives to reduce water and energy usage, reduce waste, and increase recycling. Tyson was recognized by CDP in 2019 for its leadership in addressing climate change and water security.
Tyson continues to be a leader in the food industry, innovating and responding to the changing needs of consumers. From the development of new products to the widespread use of digital platforms, Tyson will continue to provide consumers with nutritious, delicious, and accessible food solutions now and into the future.
Conagra Brands – Conagra Brands is a leading packaged food company headquartered in Chicago, Illinois. The company was founded in 1919, and today produces and distributes a wide range of food items, including canned and frozen vegetables, dinner entrees, breakfast cereals and snacks. Conagra Brands owns many well-known brands such as Banquet, Hunt's, Chef Boyardee, Slim Jim, Hebrew National, Marie Callender's, Healthy Choice, Orville Redenbacher and PAM cooking spray.
Conagra Brands has a presence in 98% of grocery stores across the United States, and exports to more than 40 countries. The company works closely with growers, suppliers, and customers to ensure that its products remain safe, healthy, and delicious. It also follows rigorous standards for treating animals humanely and responsibly.
Conagra Brands' commitment to quality extends beyond its products. The company has an impressive portfolio of sustainability initiatives, which include reducing greenhouse gas emissions, using more renewable energy sources, and creating innovative packaging designs that use less material.
In addition to its food products, Conagra Brands provides a variety of services. For example, the company offers culinary schools and custom-made programs to empower people to cook nutrient-rich meals from scratch. It also has a diverse range of nutrition education and health-supportive products.
Conagra Brands is a leader in the industry, and continues to demonstrate its commitment to providing high-quality and nutritious options to consumers worldwide.
Unilever – Unilever is one of the world's leading consumer goods companies, with a presence in 190 countries and annual sales of around €53 billion. Unilever produces some of the world's most recognized and trusted brands, including Dove, Lipton, Magnum, Omo, Knorr, Axe, Sunsilk, and Surf.
Unilever's products are enjoyed by more than two billion people every day. The company was founded in 1929 as a merger between Dutch margarine producer Margarine Unie and British soap maker Lever Brothers and today employs over 175,000 people worldwide. Unilever is committed to sustainability and has achieved zero net environmental impact in its operations since 2019.
Unilever strives to be a force for good and a source of positive change in the communities it operates in and creates several initiatives that focus on promoting sustainable living, improving education, creating economic development and fighting climate change. Unilever also works towards reducing its own carbon footprint, with plans to reduce its total absolute emissions by 50% by 2030.
Through its powerful brands and commitment to making a difference, Unilever hopes to continue to contribute positively to society for generations to come.
General Mills – General Mills is a multinational food company based in Minneapolis, Minnesota. Founded in 1856, the company produces and distributes cereal, baking mixes, yogurt, snacks, frozen entrees, and other food products in countries around the world.
It is one of the world's largest food companies with over 100 brands, including Cheerios, Pillsbury, Betty Crocker, Yoplait, Old El Paso, Fiber One, Nature Valley, Haagen-Dazs, Progresso, and Green Giant. General Mills' mission is to provide consumers with nutritious, convenient, and enjoyable foods and beverages that improve their well-being.
General Mills has developed multiple sustainability initiatives to reduce its environmental impact, improve product quality, and ensure animal welfare. Its sustainable sourcing program works with suppliers to ensure a clean and safe supply chain, while its "smart label" initiative provides nutritional information to help consumers make more informed decisions.
The company also has a long-term goal of reducing energy use and greenhouse gas emissions by 20%. Additionally, it has committed to using 100% cage-free eggs and responsibly sourced palm oil in its products by 2025.
Furthermore, General Mills has an extensive philanthropic program. It supports organizations working to end hunger, promote education, and protect biodiversity, among other causes. In 2019, it contributed over $61 million in charitable donations globally. Additionally, it launched its new Accelerating Better Together campaign in 2020 to support racial equity. Through this effort, General Mills has pledged $100 million over five years to advance racial justice and economic opportunity in the US.
Overall, General Mills is a leading global food manufacturer with a strong commitment to sustainability, health and wellness, and social responsibility.
Mars Inc. – Mars Inc. is a global manufacturer of confectionery, pet food, and other food products with a net sales revenue of more than $40 billion per year. The company was founded in 1911 by Franklin Clarence Mars in Tacoma, Washington and has since grown to become one of the largest privately-held corporations in the world.
Mars Inc. produces some of the most popular chocolate and candy brands in the world, including M&Ms, Snickers, Twix, Skittles, and Milky Way. Additionally, Mars Inc. also produces pet food brands such as Pedigree and Whiskas, as well as Uncle Ben's rice and Dolmio sauces.
Other food products produced by Mars Inc. include Wrigley Gum, Seeds of Change, and Seeds of Nature. Mars Inc. is committed to sustainability, ethical sourcing, and animal welfare. The company is dedicated to creating a positive environmental impact through responsible sourcing, reducing its carbon footprint, and investing in renewable energy sources.
Mars Inc. is also deeply invested in supporting its employees, offering a variety of benefits to employees, health care plans, retirement savings plans, and education opportunities. In addition, Mars Inc. works to provide value for its customers, developing creative campaigns to expand its consumer base and bring people closer to their brands.
JBS USA Holding Inc. – JBS USA Holding Inc. is a leading animal protein processor in the United States. It was founded in 1855 and is headquartered in Greeley, Colorado. The company processes and markets a variety of fresh, frozen, and value-added pork, beef, and poultry products for retail, foodservice, and international customers. JBS USA employs more than 50,000 people across its processing plants, feedlots, and other facilities in the United States, Canada, Mexico, and Australia.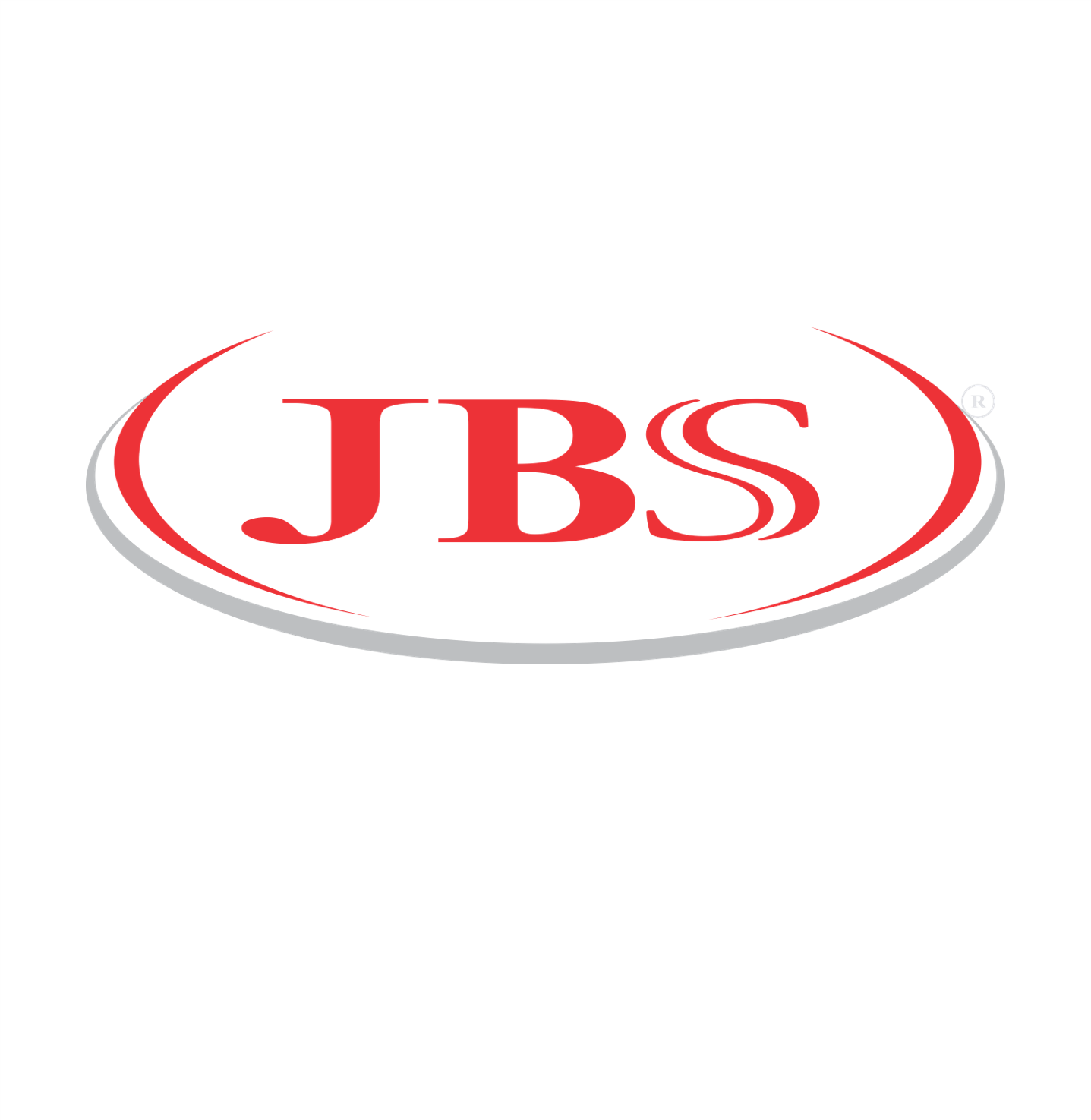 JBS USA is the world's largest meat and poultry processor, with production capacity of more than 27 billion pounds annually. Its processing plants and distribution centers are strategically located near major markets, allowing it to capitalize on economies of scale and provide customers with superior-quality products. The company operates more than 30 brands and produces a broad selection of processed proteins, including beef patties, bacon, sausage, deli meats, smoked sausages, and chicken nuggets.
JBS USA has a strong focus on food safety and utilizes stringent quality assurance measures to ensure that its products meet all customer specifications. The company also works closely with animal welfare and sustainability organizations to ensure that its suppliers adhere to responsible farming methods. Additionally, JBS USA has invested in advanced technology such as radio-frequency identification (RFID) to help control product quality and reduce waste. This technology helps the company reduce costs and improve efficiency across its operations.
CONCLUSION
In 2023, food processing companies in the United States are expected to experience significant growth due to increased demand for processed and packaged foods. Major factors driving the market include rising health consciousness among consumers, increasing demand for convenience foods, and advancements in technology and automation.
Companies are focusing on investing in innovative packaging solutions, clean label ingredients, and product diversification. The US market is also experiencing an influx of new players entering the segment, as international corporations looking to capitalize on the US market are increasingly setting up operations in the country. As a result, competition to capture market share is expected to be fierce in 2023.