Trends
Top 10 Best IT Consulting Companies In USA 2023
Top 10 Best IT Consulting Companies In USA 2023
INTRODUCTION
Consulting companies in the USA provide a wide range of services to businesses, from strategic advice to implementing solutions. In 2023, there are many IT consulting companies in the US offering a variety of services, including strategy and planning, implementation, and support for various types of systems, software, and services.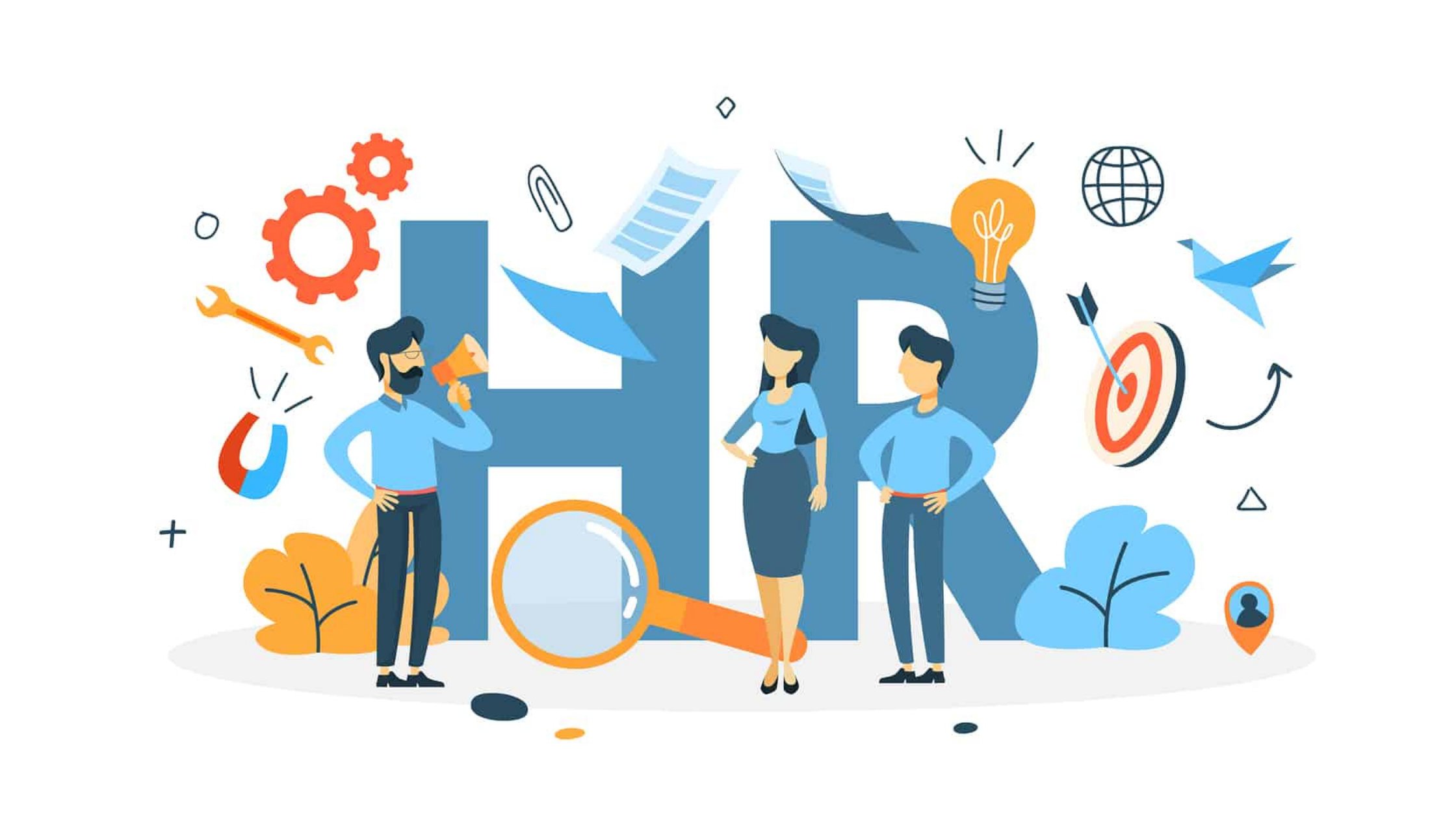 One example is Deloitte, which is one of the largest professional services firms in the world. They offer IT services such as architecture and design, cloud computing, data analytics and visualization, enterprise mobility and security, and technology integration.
Accenture is another leading IT consulting company in the US. Their services include digital transformation, application modernization, customer experience design, and technology infrastructure. They also specialize in blockchain, artificial intelligence, and cybersecurity services.
IBM is yet another major player in the US IT consulting space. They have a team of experts that can help with cloud migration and deployment, data and analytics, machine learning, mobile and web development, and more.
The big four accounting firms (Deloitte, PwC, KPMG, and EY) offer IT consulting services as well. These firms often provide services related to finance, accounting, risk management, tax compliance, and strategy.
There are also specialized IT consulting firms like Cognizant, Infosys, NTT DATA, and Wipro that focus on specific areas such as cybersecurity, digital marketing, enterprise application development, and analytics.
In the end, it's important to find an IT consulting company that fits your needs. With so many options available in 2023, it's important to understand the services each company offers and how they can help your business.
IMPORTANCE
The importance of IT consulting companies in the US has grown significantly in 2023, as technology continues to revolutionize the way businesses operate. Companies are increasingly relying on IT consultants to help them develop and implement their digital strategies, create new products and services, and optimize existing processes.
IT consultants bring a range of expertise to the table, from tech-savvy strategists who can develop plans for future growth to experienced software engineers who can build cutting-edge applications. They can assist companies with cloud migration, IoT implementation, data analysis, cybersecurity, and much more. By leveraging their expertise, companies can save time and money while improving operational efficiency.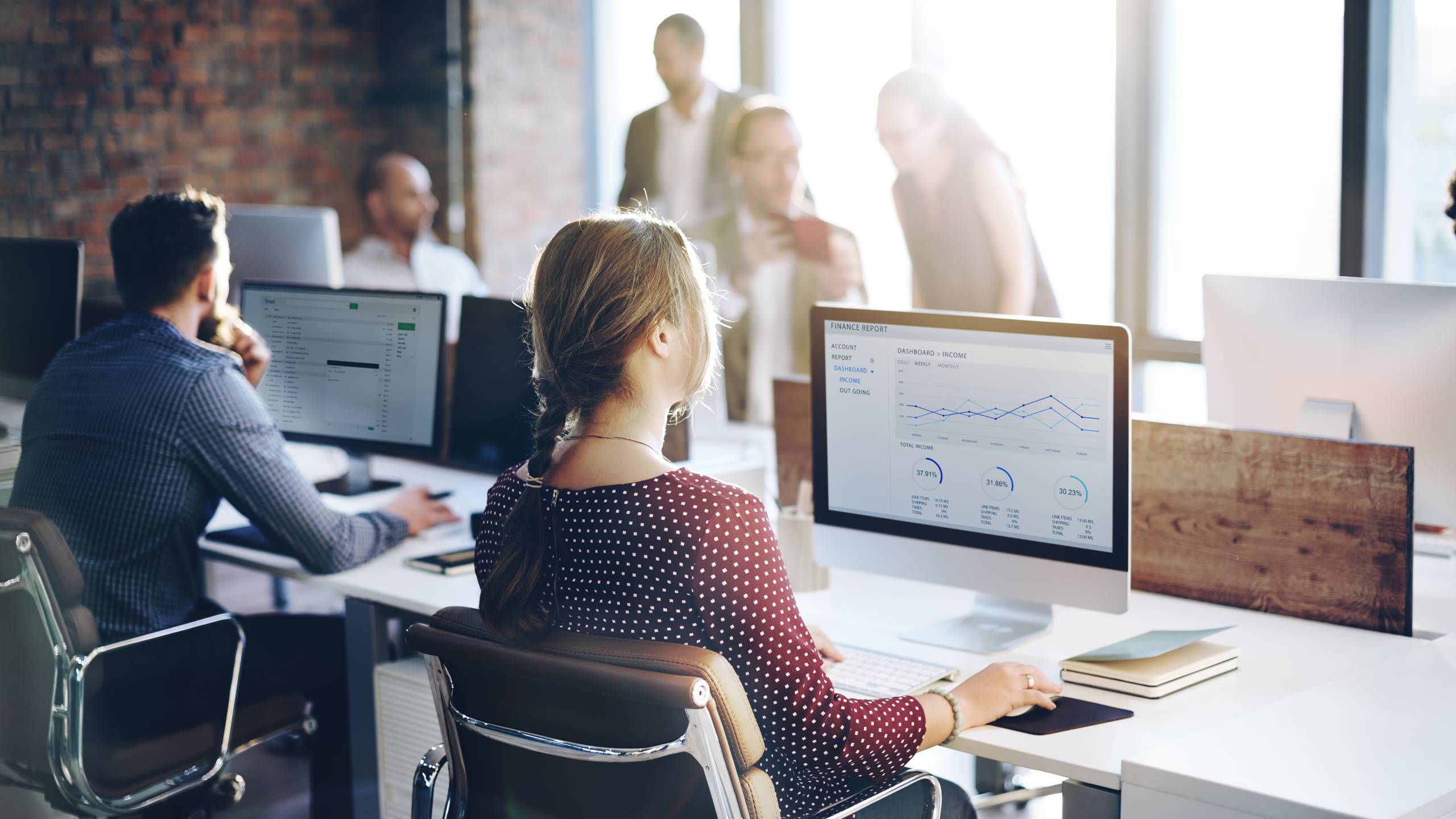 Furthermore, IT consulting companies can provide valuable insights into emerging technologies, allowing companies to stay ahead of the curve. They can assess the current infrastructure and make necessary upgrades or changes, helping businesses to take full advantage of new opportunities. This can benefit both large and small companies, giving them access to the latest tools and solutions.
Finally, IT consultants can identify potential risks and ensure that systems are secure and compliant with relevant regulations. They can also help companies evaluate their technology stack and recommend solutions that best fit their needs. By partnering with an IT consulting company, businesses can gain access to the resources they need to succeed in the ever-evolving digital world.
Here are the top 10 best it consulting companies in USA in 2023
Deloitte – Deloitte is a multinational professional services network headquartered in New York City, United States. It is one of the Big Four accounting organizations, along with PricewaterhouseCoopers (PwC), Ernst & Young (EY), and KPMG. Deloitte provides audit, tax, consulting, enterprise risk and financial advisory services with more than 286,200 professionals globally.
Deloitte is the fourth-largest privately owned company in the US. In FY 2018, Deloitte recorded $43.2 billion in revenue, making it the largest professional services network in the world by revenue.
Deloitte's clients include 94% of the Fortune Global 500 and more than 80% of the Global 1000. Its global headquarters are located at 30 Rockefeller Plaza in Midtown Manhattan, New York City. It has 175,000 employees globally and its services focus on four key areas of practice: audit & assurance, consulting, financial advisory, and tax & legal.
Its service offerings span across industries including aerospace & defense, automotive, entertainment & media, government & public sector, health care, manufacturing, pharmaceuticals, retail & consumer products, technology, telecommunications, transportation & logistics, and energy & resources.
Deloitte also offers a variety of solutions to meet the specific needs of its clients, such as data and analytics, business process transformation, digital transformation, cyber security, privacy, and cloud solutions. Deloitte is committed to helping its clients achieve sustainable growth and performance, while providing value to the communities in which it operates.
Accenture – Accenture is a global professional services company with presence in more than 120 countries. Founded in 1989, the company provides consulting, technology, and outsourcing services to clients around the world. With over 500,000 employees working across the globe, Accenture offers an array of services from strategy and consulting, digital, technology, and operations.
The company focuses on delivering results that help clients bridge the gap between where they are and where they want to be. Through its specialized teams, Accenture helps clients to improve their performance, reduce costs, and increase value for their customers.
Accenture also works closely with clients to identify opportunities for innovation and create new business models that can lead to growth and success. Accenture's core values – stewardship, accountability, collaboration, quality, innovation, and trust – guide the company in creating lasting change that can make a difference in people's lives.
Accenture has earned recognition as one of the most admired companies in the world, and it continues to strive to provide the best services to its clients.
IBM – IBM (International Business Machines) is a multinational technology company founded in 1911. It manufactures and markets computer hardware, middleware and software, and offers hosting and consulting services in areas ranging from mainframe computers to nanotechnology.
Over the years, IBM has developed numerous innovative technologies, including the first hard disk drive, the first commercial computer, and the Universal Product Code. Today, IBM serves customers in more than 170 countries and employs over 350,000 people worldwide.
IBM's core business is creating technology solutions for its customers. Its products include artificial intelligence (AI) platforms, cloud computing services, cognitive computing solutions, enterprise resource planning (ERP) and customer relationship management (CRM) applications, IT infrastructure, blockchain, and analytics solutions. IBM also provides consulting services that help companies implement and manage their solutions.
IBM is committed to making the world a better place through advanced technology. It focuses on using AI, cloud computing, and analytics to solve complex problems and create meaningful solutions. The company promotes open source software as part of its commitment to sharing knowledge and improving lives. IBM also works with governments and corporations to develop ethical processes around the use of AI and other emerging technologies.
IBM's partnership with universities, research institutions, and start-ups helps them bring their innovations to the world. The company supports the growth of new businesses by investing in them and offering mentorship programs. IBM is also focused on promoting diversity, equality, and inclusion within the tech industry.
In addition to its technology solutions, IBM is a leader in sustainability initiatives. The company is dedicated to reducing its carbon footprint and looking for ways to use resources more efficiently. It has set a goal to become carbon neutral by 2030 and has already achieved significant progress toward that goal.
IBM is committed to helping build a smarter planet, bringing technology solutions to the world to improve lives. It seeks to promote innovation, create job opportunities, and develop sustainable solutions to global challenges. Through its commitment to technology, IBM strives to make the world a better, more connected place.
PwC – PwC (formerly PricewaterhouseCoopers) is one of the largest professional services networks in the world, with offices in 157 countries and more than 276,000 professionals. In 2021, PwC was ranked as the second-largest professional services network globally by revenue.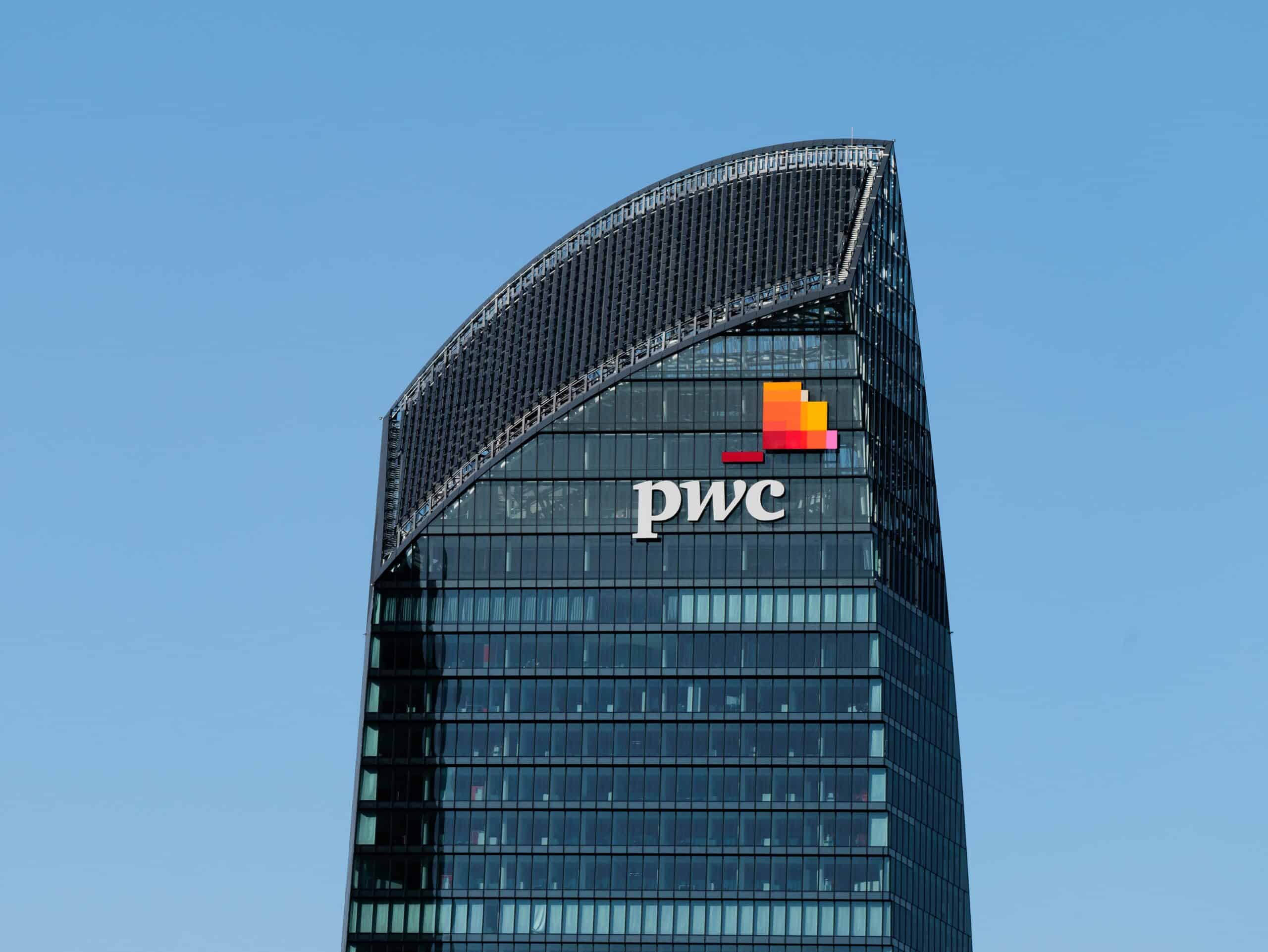 Through its network of firms, PwC provides assurance services, tax services, consulting services, strategy and operations, deals and forensic services, among others. PwC also has a strong global presence in technology, digital transformation, and data analytics.
PwC's mission is to build trust in society and solve important problems. The company seeks to do this by creating valuable relationships with their clients, helping them tackle complex challenges and providing them with long-term value and insights. PwC leverages its expansive network, deep industry knowledge and integrated approach to deliver tailored solutions that help organizations achieve success.
PwC works with corporations, governments, public sector bodies and not-for-profit organizations around the world to provide bespoke services that are designed to help them succeed. Over the last few years, PwC has developed an expertise in areas such as sustainability, artificial intelligence, and cyber security.
They have also collaborated with leading technology companies, such as Microsoft, AWS, and Google Cloud, to create innovative solutions for their customers.
In addition, PwC invests heavily in research, education and training, so that their staff are equipped to meet the needs of their clients. In 2020, PwC launched the "My Digital Academy" platform, which offers online courses to help their clients upskill. Some of the topics covered include data science, cloud computing, innovation, and digital business models.
As part of their commitment to sustainability and corporate responsibility, PwC has pledged to become carbon neutral by 2030. Their focus is on reducing emissions from their own operations, working with suppliers and clients to reduce their environmental impact, and investing in clean energy sources.
Overall, PwC is a global leader in the professional services sector. With their deep industry knowledge, global network and commitment to sustainability, they are well placed to help organisations tackle the challenges of tomorrow.
KPMG – KPMG is a global network of professional services firms that provide audit, tax and advisory services to clients. They have more than 200,000 employees in 147 countries around the world. The company serves many industries, including financial services, energy, mining, telecommunications, healthcare, technology and media.
KPMG is dedicated to helping clients solve complex problems using innovative approaches. Their services include audit, assurance, taxation, risk management, consulting, financial and strategy solutions. KPMG also helps companies develop strategies, improve performance, identify opportunities for growth and manage risk.
They also provide technology solutions, such as artificial intelligence and cloud computing, to help companies make better decisions. KPMG's commitment to their clients and people makes them a trusted partner for businesses all over the world.
Capgemini – Capgemini is an international professional services company founded in 1967. Headquartered in Paris, France, Capgemini has over 270,000 employees in over 50 countries. Capgemini provides IT services, consulting, and outsourcing services to its clients worldwide. They specialize in digital transformation and are dedicated to creating innovative solutions that help their customers increase efficiency and reduce costs.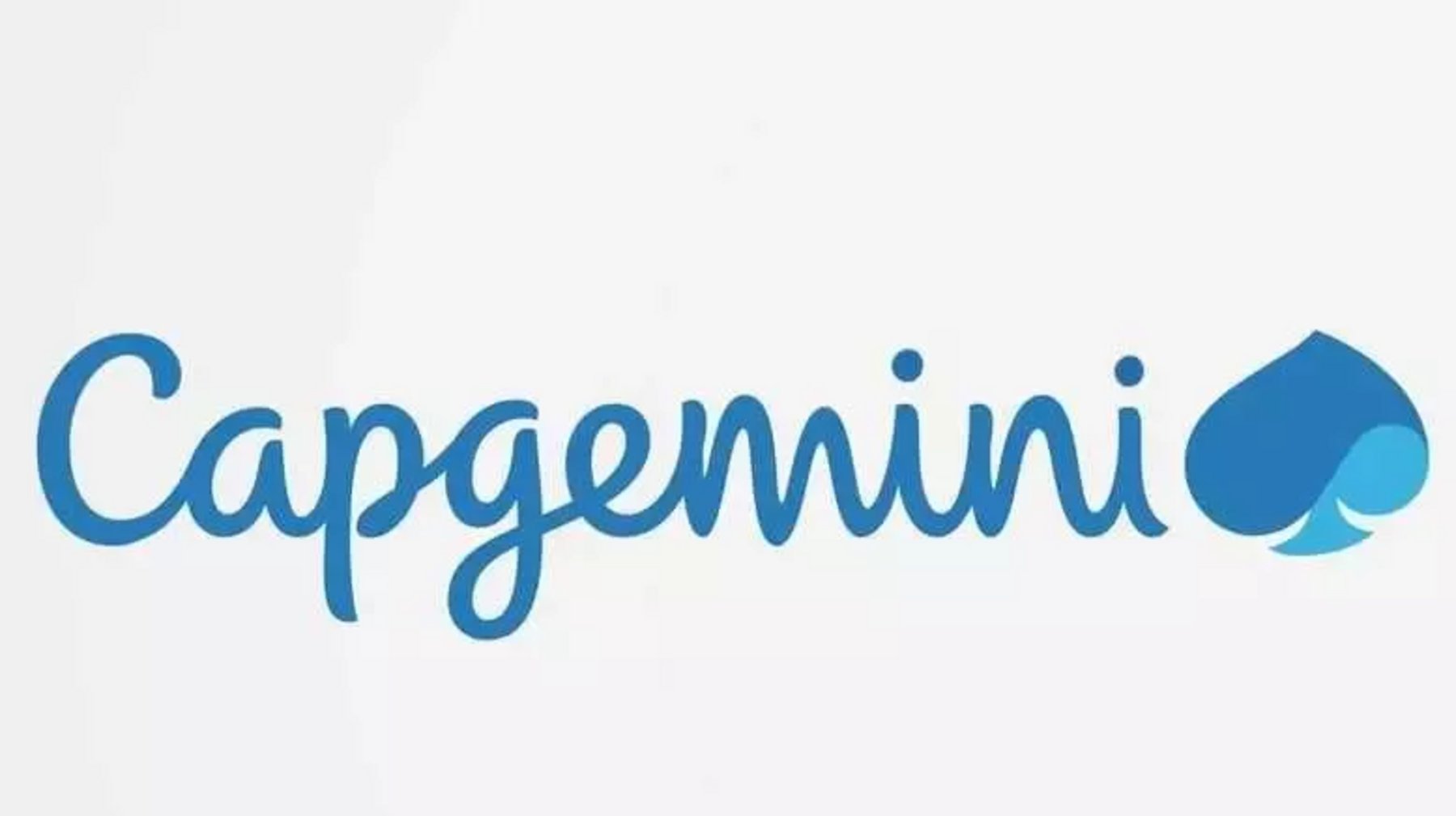 Capgemini's services include cloud computing, application development, digital strategy, enterprise intelligence, IT infrastructure, and customer experience management.
Their global presence enables them to serve customers in a variety of industries including finance, manufacturing, retail, government, and healthcare. Capgemini's customers benefit from their expertise in advanced technologies such as artificial intelligence, machine learning, internet of things (IoT), blockchain, and robotic process automation (RPA).
Furthermore, Capgemini has developed a wide range of capabilities that enable companies to manage their talent and business operations more effectively.
This includes training and development programs; workforce transformation initiatives; talent acquisition and retention strategies; and various analytical tools such as predictive analytics and big data.
By implementing these strategies, Capgemini is able to create long-term value for customers and accelerate their digital transformation.
Ernst & Young – Ernst & Young (EY) is a professional services firm based in London, England. Founded in 1849, it is one of the largest professional services firms in the world and is considered one of the "Big Four" accounting firms.
EY offers a range of services including audit, assurance, tax, consulting, transaction and advisory services to companies globally. The company employs over 270,000 people in more than 150 countries and has revenues exceeding $30 billion.
At EY, they strive to make a difference by delivering exceptional client service and helping build trust and confidence in the capital markets. Through their global network of talented professionals, they help clients solve their toughest business challenges by developing practical solutions and providing powerful insights.
They deliver these services with an unparalleled commitment to quality, integrity, and respect for people.
EY believes in developing leaders who are passionate about making a positive difference. They are committed to creating an inclusive environment that enables every person to achieve their potential and drive better business outcomes.
The firm works with companies from start-up and high growth markets, through to large multinational corporations. Their comprehensive suite of services provides organizations with the advice and insight they need to navigate the increasingly intricate and interconnected global economy.
Innovation is at the heart of their approach, as they work with clients to uncover new ways to improve results. They have a strong focus on sustainability and responsible business practices, and are committed to helping create economic growth that benefits all stakeholders.
Finally, EY's mission is to build a better working world – for their people, their clients and their communities. They believe that by working together, they can help create a more prosperous and secure future for everyone.
Cognizant – Cognizant is a leading global professional services company that helps organizations transform in the digital age. Founded in 1994, Cognizant has grown from a small software development firm to a $17 billion public company with more than 270,000 employees across 44 countries.
Cognizant's comprehensive portfolio of offerings include consulting, technology, and outsourcing services, as well as business process solutions for industries such as banking, financial services, healthcare, manufacturing, retail, distribution, life sciences, insurance, and energy.
As an industry leader in digital transformation, Cognizant leverages technologies such as artificial intelligence (AI), machine learning, natural language processing, blockchain, and internet of things (IoT) to help clients accelerate their digital initiatives.
Through its Digital Business Acceleration (DBA) program, Cognizant provides a tailored approach to digital transformation that helps clients design, develop, and deploy innovative solutions.
In addition to its services, Cognizant also has an extensive research and development pipeline. The Cognizant Innovation Network helps enterprises identify, partner with, and leverage emerging technologies to solve complex business problems.
Cognizant's research arm, Cognizant Labs, focuses on developing cutting-edge solutions in areas such as AI and analytics, cloud computing, digital engineering, and customer experience.
Cognizant has been recognized by many organizations for its commitment to workplace innovation and diversity. The company has received numerous awards, including the 2020 Glassdoor Employees' Choice Award and the 2019 Human Rights Campaign's Corporate Equality Index. Cognizant has also been included in the Fortune 100 Best Companies to Work For list for the past three years.
Infosys – Infosys is a leading global technology services company, providing businesses with a host of innovative and cutting-edge solutions. Founded in 1981 in India, the firm has grown to become one of the largest IT consulting firms in the world, with over 200,000 employees in offices across 45 countries.
They offer a wide range of services, including digital transformation, enterprise application development, cloud computing, AI/ML, analytics, and more. Infosys has been at the forefront of the digital revolution, helping companies transition from traditional systems to modern ones. Their services enable companies to rapidly adopt new technologies while reducing costs and increasing efficiency.
Infosys has earned numerous prestigious awards for their work, including the Global Sustainability Award (2018) and the International Business Award (2019). They have also been recognized as a top employer in multiple countries.
The company embraces a culture of innovation and collaboration, enabling them to provide high-quality, competitive solutions to their clients. With a strong focus on customer satisfaction and technical excellence, Infosys strives to be the global leader in delivering transformative solutions.
Tata Consultancy Services – Tata Consultancy Services (TCS) is a leading global IT services, consulting and business solutions organization. Founded in 1968, TCS has over 488,000 professionals across 46 countries providing services to over 864 global clients, including Fortune 500 companies.
As of 2021, TCS is one of the largest Indian companies by market capitalization and is a part of Tata Group, one of India's largest conglomerates.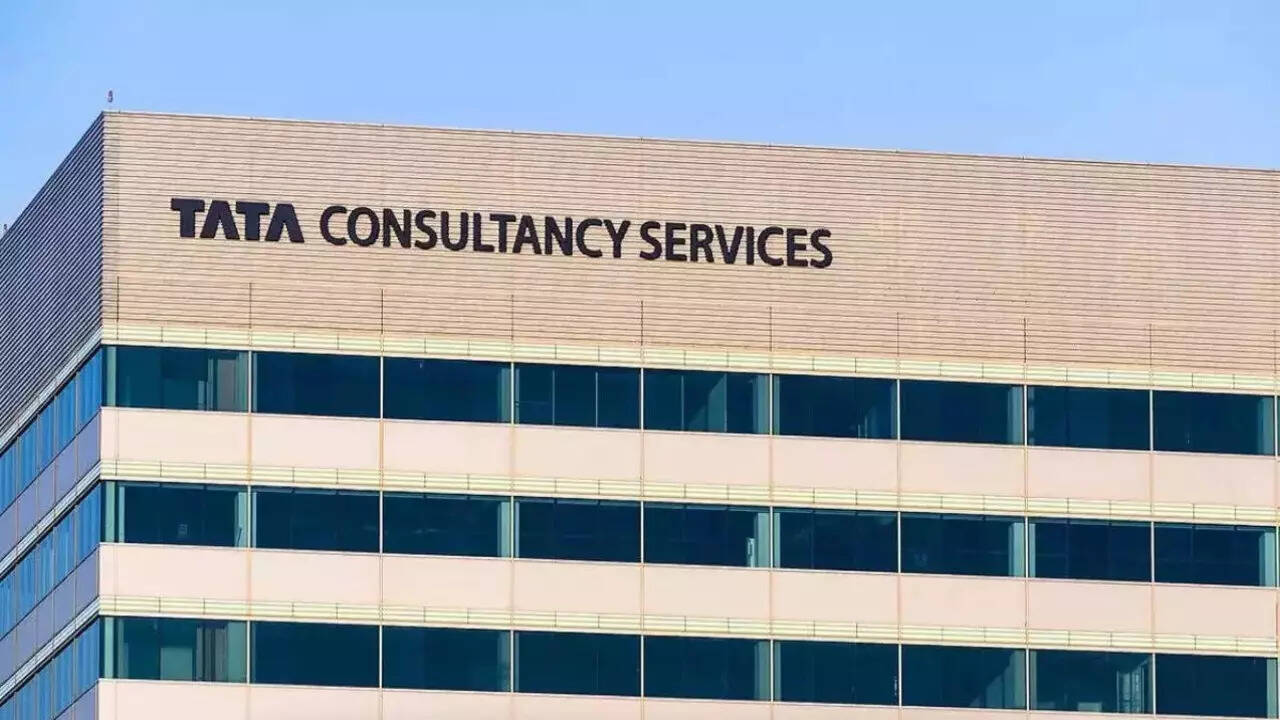 TCS specializes in providing technology-enabled solutions and services for digital transformation, cloud computing, data analytics, artificial intelligence and automation, among other areas. It offers software development, testing and systems integration, application maintenance, and process optimization services, as well as enterprise solutions for customers from start-ups to large businesses.
The company also provides staff augmentation services and digital transformation solutions to its customers.
TCS has become an industry leader by providing innovative and reliable services for various industries such as banking, financial services, healthcare, life sciences, manufacturing, retail, telecom, media and entertainment, travel, transportation, energy and utilities. Its services are enabled by its strong engineering, research and development capabilities, global delivery model and platform-based solutions.
The company continually strives to stay ahead of the competition by investing heavily in innovation and emerging technologies. It partners with leading technology companies and universities to develop cutting-edge solutions. TCS also works closely with industry leaders to create future-ready products and services that can help organizations meet their goals.
TCS has a strong commitment to sustainability and corporate social responsibility. It has made significant investments in helping communities and addressing environmental challenges. Through its TCS EcoHub initiative, the company helps promote renewable energy, reduce waste, conserve water and protect the environment.
CONCLUSION
In 2023, the United States will continue to be a leader in IT consulting services. Companies such as Accenture and Deloitte are well-known for their consulting expertise, offering specialized IT solutions and professional services to clients from a variety of industries.
Additionally, smaller IT consulting firms provide custom solutions for specific projects or business needs. Many IT consulting companies offer ongoing support and maintenance, as well as provide strategic advice for organizations looking to stay ahead of the technology curve. The US IT consulting market is larger than ever before, with demand continuing to grow year after year.