Trends
Top 10 Best Personal Care Companies In USA In 2023
Top 10 Best Personal Care Companies In USA In 2023
INTRODUCTION
In the United States in 2023, personal care companies are becoming increasingly popular. With more people looking to take better care of their skin, body, and hair, there are a variety of companies that offer products to meet these needs. Some of the most notable include Cetaphil, Kiehl's, Neutrogena, and Dove.
These brands have a wide range of cleansers, moisturizers, toners, shampoos, and serums for all skin types and hair types. Additionally, many of these companies also provide specialized treatments such as masks, acne scrubs, exfoliation, and facial oils. This selection of products allows customers to custom-tailor their personal care routine to their individual skin and hair needs.
In addition, many of the larger brands also carry a variety of natural or organic alternatives, catering to customers who prefer to use more natural ingredients. All of these companies strive to create safe, effective, and affordable personal care products that best suit their customers' needs.
IMPORTANCE
Personal care companies in the United States are increasingly important in 2023, as consumers continue to seek out natural and organic products for their everyday needs. In order to keep up with this demand, personal care companies must make sure their products are safe, effective, and appealing to customers.
This can be achieved through innovation, offering new product lines, or marketing campaigns that emphasize the benefits of these products. Additionally, personal care companies must focus on sustainability, utilizing eco-friendly materials, reducing waste, and ensuring their practices do not harm the environment.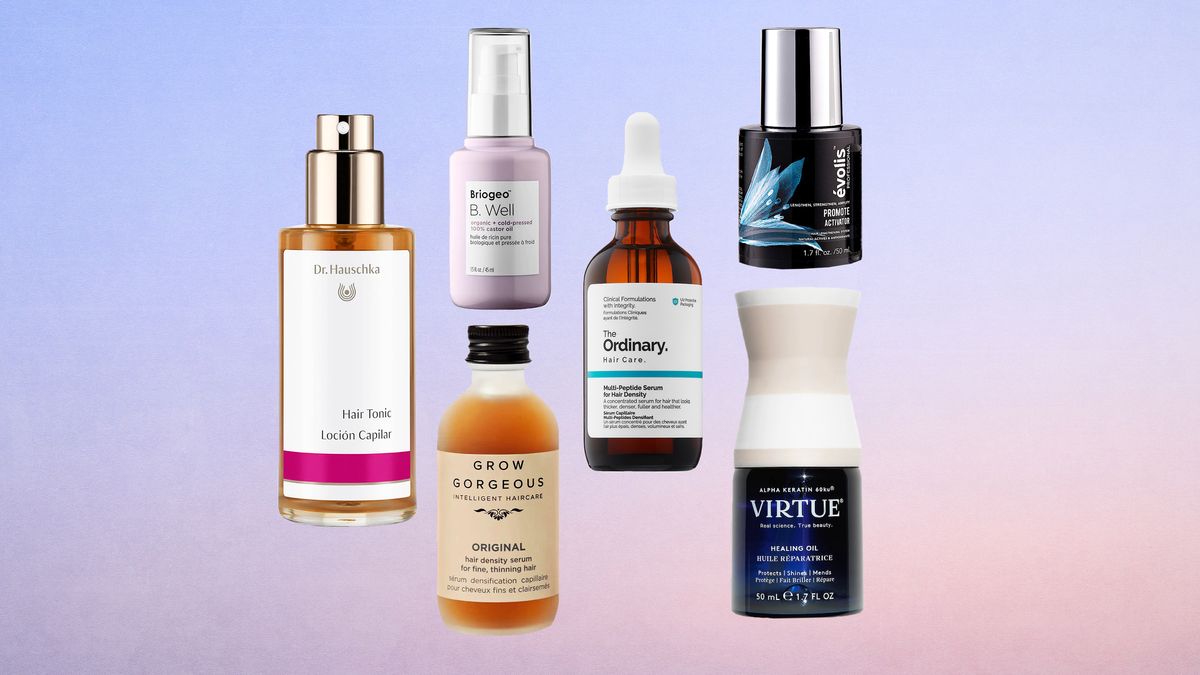 Finally, personal care companies must provide exceptional customer service, ensuring customers are satisfied with their purchases and remain loyal to the brand. Investing in research and development, utilizing modern technology, and creating digital experiences are all key to keeping customers happy and increasing sales in 2023.
Here are the top 10 best personal care companies in USA in 2023.
Johnson & Johnson – Johnson & Johnson is a global healthcare company founded in 1886. It is headquartered in New Brunswick, New Jersey. The company manufactures and markets medical devices, pharmaceuticals, and consumer packaged goods. They employ over 135,000 people worldwide and are the largest healthcare company in the United States.
Their products include medical devices such as contact lenses, hearing aids, and orthopedic implants, as well as pharmaceuticals like antibiotics, antivirals, and pain relievers.
In addition, they produce a variety of personal hygiene products, including baby care items, adult skin care and beauty products, sunscreens, and antiperspirants. Johnson & Johnson is committed to providing quality healthcare products that meet the needs of their customers.
The company has an extensive history of philanthropy, with programs such as the Johnson & Johnson Cares program which provides grants to organizations fighting poverty, supporting educational initiatives, and improving public health.
They also partner with other organizations to support research in areas such as Alzheimer's disease, cancer, diabetes, and HIV/AIDS. By investing in innovative technologies, Johnson & Johnson has become a leader in healthcare innovation.
Johnson & Johnson is dedicated to making a positive impact on the lives of people around the world. Their commitment to ethics, compliance, and responsible business practices have made them one of the most respected companies in the world. Through their commitment to safety and quality, Johnson & Johnson is helping to make the world a better place.
Procter & Gamble – Procter & Gamble (P&G) is a multinational consumer goods company founded in 1837. It is one of the world's largest firms and sells its products in more than 180 countries. P&G produces a variety of everyday, household items such as toothpaste, shampoo, detergent, razors, diapers, and other personal care products.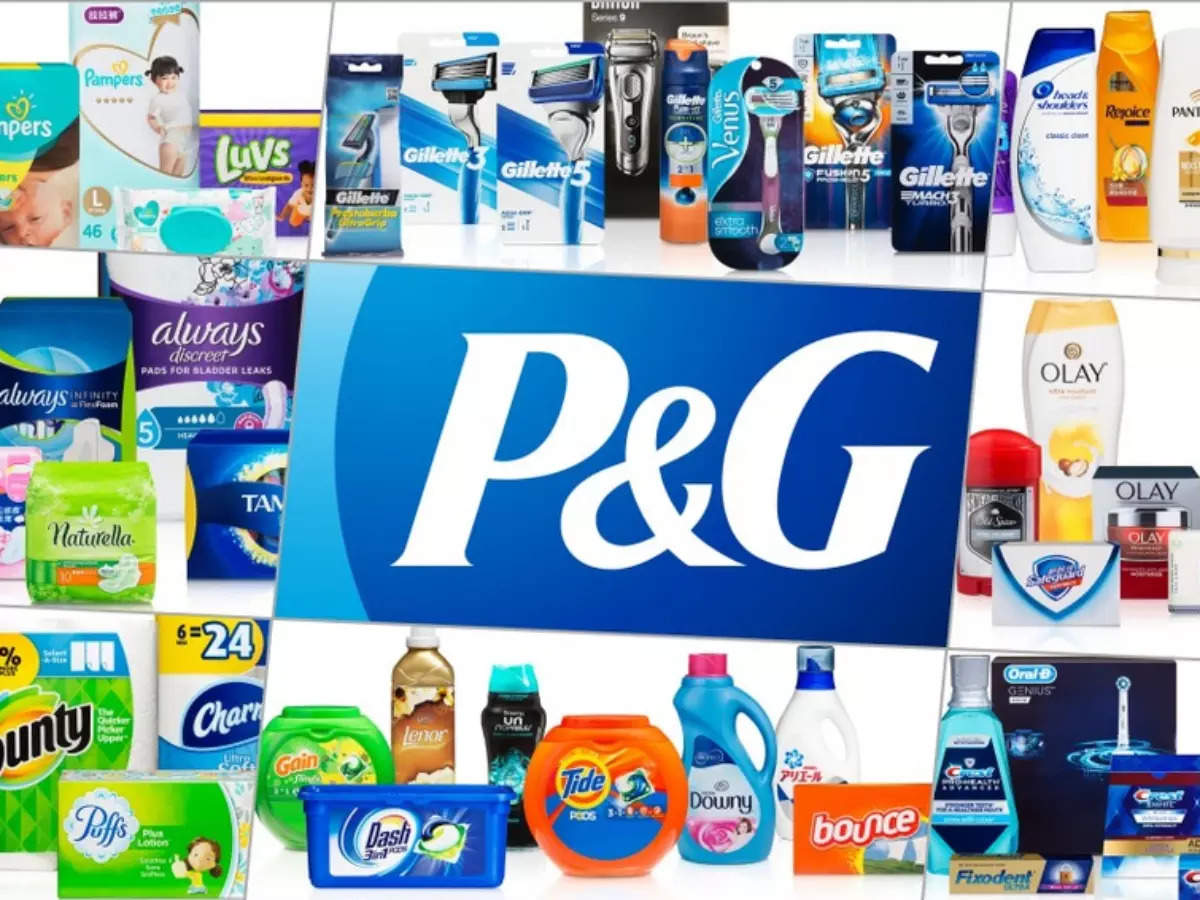 It also owns a number of cleaning product brands such as Mr. Clean, Dawn, and Tide. The company has over 100,000 employees worldwide and reported revenues of $76 billion in 2020.
At the heart of P&G's success is its commitment to innovation, and the company has invested heavily in research and development to create new products and improve existing ones. In addition, the company also works closely with suppliers to ensure quality standards are met.
The company has a strong focus on sustainability, with an ambition to reduce global emissions and create environmentally-friendly packaging. To achieve this, P&G has committed to using renewable energy sources such as wind power, solar power, and biomass. They have also taken steps to reduce water usage, reduce waste sent to landfill, and use sustainable materials in their production.
P&G is dedicated to creating value for its consumers, customers, shareholders, and employees. Through initiatives such as its 'Live, Learn, and Thrive' program, the company seeks to provide education and training opportunities, access to healthcare, and employment opportunities to people across the globe.
In conclusion, Procter & Gamble is a well-respected and successful multinational consumer goods company that is focused on providing quality products to its customers while doing its part to create a sustainable future.
Unilever – Unilever is a global consumer goods company with a presence in over 190 countries. Founded in 1929, Unilever has grown from a small business selling soap and margarine to become one of the leading suppliers of fast-moving consumer goods worldwide.
Unilever products span across categories such as food, drinks, cleaning agents, personal care and home care products. In total, Unilever markets more than 400 brands, including iconic household names such as Dove, Lipton, Hellmann's, Ben & Jerry's and Magnum. Unilever also provides services such as marketing and communications support to customers around the world.
Unilever has a strong commitment to sustainability and responsible sourcing. Unilever's goal is to reduce its environmental footprint and create a positive social impact in all its operations.
Unilever adopts a multi-stakeholder approach when it comes to sustainable development and works closely with governments, NGOs and other partners to ensure that its products are not just safe for consumers but also for the environment. Unilever has made major investments in renewable energy and is taking steps to reduce water usage in its production processes.
In terms of community outreach, Unilever runs a number of initiatives with a focus on improving nutrition and health, promoting gender equality, preserving natural resources, building resilient communities and creating economic opportunities for the people living close to Unilever's production sites.
Unilever is also dedicated to upskilling its workforce and helping its employees develop their skills and capabilities throughout their careers.
Overall, Unilever is committed to providing quality products while promoting sustainability and responsible sourcing. Through its sustainability efforts and community outreach programs, Unilever is contributing to a better future for everyone.
L'Oreal – L'Oreal is a French cosmetics and beauty company, founded in 1909 by the visionary chemist Eugene Schueller. The company is now a global leader in the research, development, manufacturing and marketing of beauty products with over 35 different brands.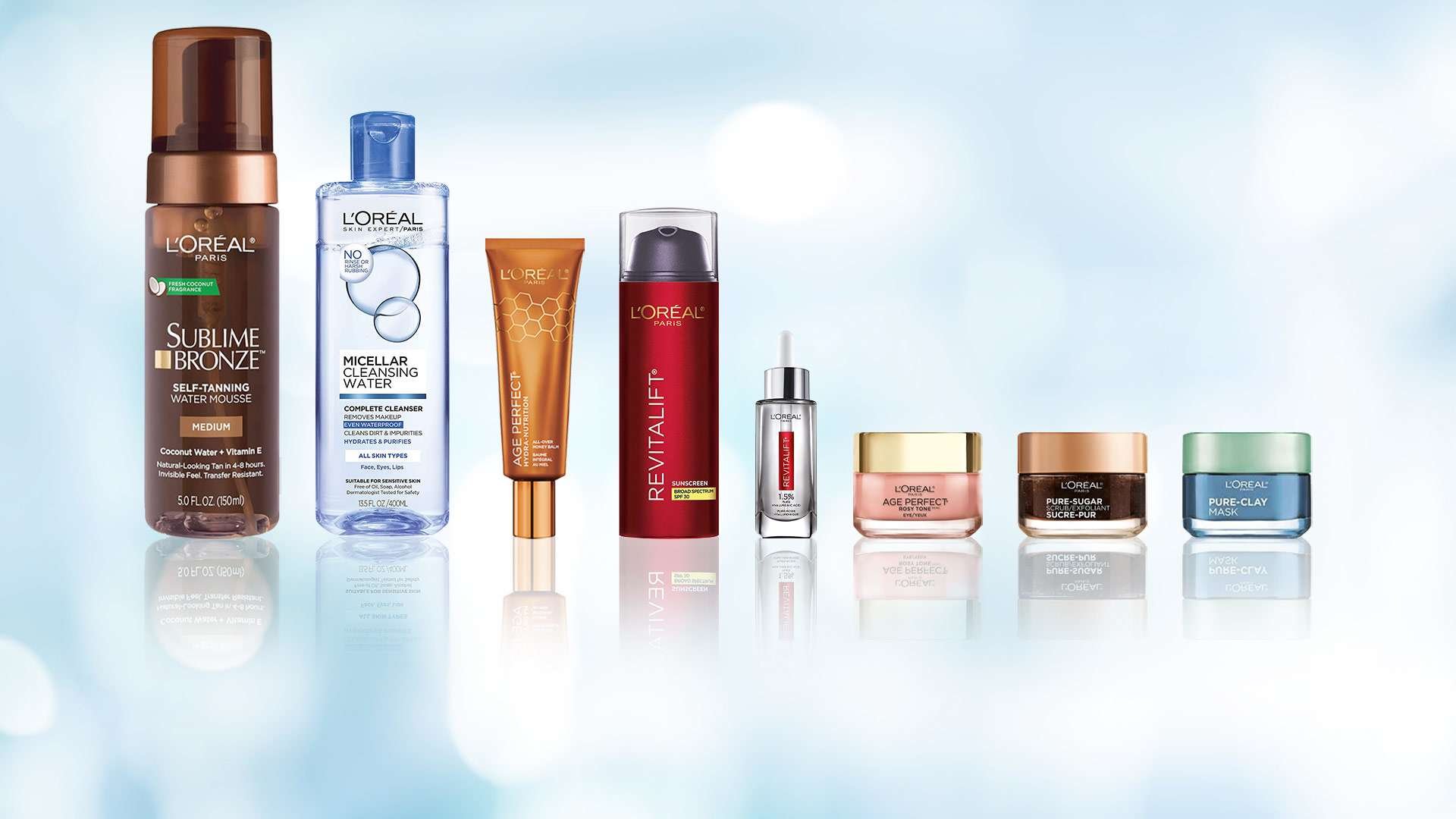 L'Oreal's mission is to give women and men around the world the best of cosmetics innovation in terms of quality, efficacy, safety, and emotional reassurance. They aim to provide products that are affordable, accessible, and suited to all types of beauty needs.
The company employs over 81,000 people across 150 countries, with their largest base being in the United States. They have a strong commitment to sustainability initiatives, such as increasing their use of eco-friendly packaging materials and reducing their emissions.
In addition, they invest heavily in technology to better serve their customers, with a focus on AI, machine learning, and digital solutions.
In order to reach its global consumers, L'Oreal also engages in extensive marketing campaigns, including TV commercials, print ads, and social media. Their campaigns often focus on positive messages about self-confidence, individual expression, and diversity. Through its subsidiaries, the company has sponsored a number of events, beauty pageants, and awards programs.
L'Oreal's success has been driven by an unwavering commitment to innovation and excellence. With a long-term view to the future, the company continues to expand its presence in new markets, develop innovative products, and create partnerships with other leading beauty businesses.
As it looks forward, L'Oreal is poised to remain one of the world's most important players in the beauty industry.
Colgate-Palmolive – Colgate-Palmolive Company is a leading global consumer products company, specializing in the production and distribution of oral care, personal care, home care, and pet nutrition products.
Founded in 1806, Colgate-Palmolive currently operates in more than 200 countries and has over 35,000 employees worldwide. The company's mission is to make lives better by providing essential household and health care products of superior quality, performance, and value.
Colgate-Palmolive offers a wide range of oral care products for adults and children, including toothpastes, toothbrushes, mouthwashes, floss, and whitening strips. Its personal care products include deodorants, antiperspirants, shower gels, shampoos, conditioners, body wash, and shaving creams.
Home care products include dishwashing liquids, fabric softeners, laundry additives, and air fresheners. Last but not least, its pet nutrition products include dry and wet dog food, cat litter, and treats for cats and dogs.
The company also works to improve health, hygiene, and well-being around the world. It partners with various organizations, such as UNICEF, WASH, and Project PACE, to promote handwashing, access to clean water, and education on oral health.
Colgate-Palmolive's sustainability initiatives include its eco-friendly packaging and shipping materials, energy efficiency measures, and renewable energy sources.
Colgate-Palmolive seeks to deliver superior products that meet the highest standards of quality, performance, and value. Its goal is to be a trusted and respected leader in consumer products, providing customers with the best possible experience.
Estee Lauder – Estee Lauder is a world-renowned cosmetics, skincare and fragrance company. Founded in 1946 by Estee and Joseph Lauder, the company has grown from a small, family-run business to a global beauty leader with products sold in over 150 countries across the world.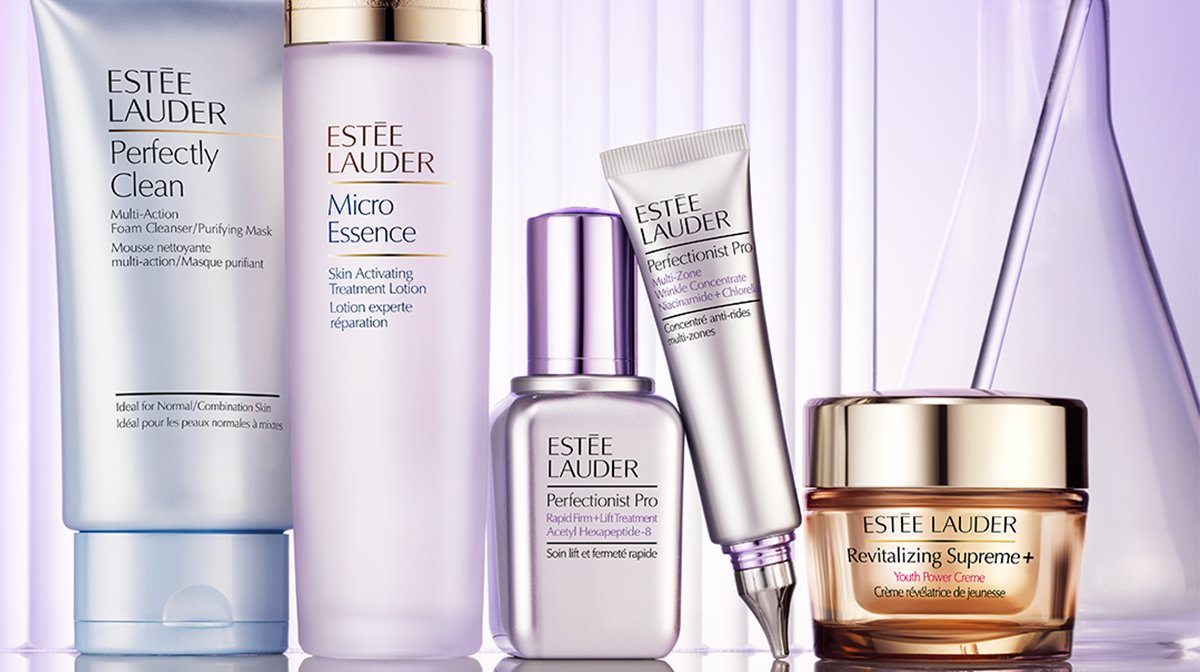 The company is renowned for its innovative and quality products, including bestselling skincare lines such as Advanced Night Repair, DayWear and Resilience Lift, as well as cult fragrances like Beautiful, Pleasures, and Always Red. In addition, Estee Lauder has a wide range of makeup products, ranging from foundations and concealers to eyeshadows, blushes, lipsticks and more.
Estee Lauder is passionate about celebrating all forms of beauty and inspiring women to look and feel their best. The company strives to create products that not only make skin healthier, but also give a feeling of confidence and joy. Estee Lauder is dedicated to creating a world where beauty can be accessible to everyone, regardless of age, gender, ethnicity or lifestyle.
Through philanthropy, education and research initiatives, the company is committed to making a difference in the world.
Clorox – Clorox is an American multinational manufacturer and marketer of consumer and professional products, founded in 1913. Clorox manufactures a wide range of cleaning and disinfecting products, ranging from chlorine bleach to wipes and laundry detergents.
The company has a portfolio of brands that includes Clorox, Pine-Sol, Fresh Step, Glad, Kingsford, Hidden Valley, Brita, and Burt's Bees. Clorox is one of the most recognizable companies in the world, with a strong reputation for quality, innovation, and corporate responsibility.
The company is committed to sustainability and environmental protection. They have an ongoing commitment to reduce their environmental footprint, including reducing energy and water consumption, and reducing waste.
Clorox also supports community involvement by donating products and financial resources to organizations such as Feeding America, American Red Cross, and United Way.
Clorox has a strong presence worldwide, with operations in North America, Europe, Latin America, Asia Pacific, the Middle East, and Africa. Over the years Clorox has grown into a large global business, with annual sales of nearly $6 billion and a workforce of around 7,000 employees. Clorox is dedicated to continually developing innovative products and processes, while remaining committed to responsible business practices.
Kimberly-Clark – Kimberly-Clark is a global leader in the health and hygiene sector. Founded over 140 years ago, the company has come to be known for its quality products, ranging from Kleenex tissues and Huggies diapers to Viva paper towels and Cottonelle toilet paper. The company's products are sold in more than 150 countries around the world.
Kimberly-Clark focuses on delivering breakthrough innovative products that improve the lives of people around the world. Their innovations have revolutionized products such as diapers, tissues, wipers, and more, providing comfort and convenience to millions of customers. The company also invests heavily in research, continuously striving to develop better materials and processes, as well as new products and technologies.
Kimberly-Clark is committed to sustainability. They strive to reduce their environmental impact through initiatives such as water conservation, energy efficiency, and waste reduction. They also use renewable energy sources and responsibly source raw materials.
Additionally, Kimberly-Clark takes an active role in protecting biodiversity and the environment by reducing their dependence on raw materials and engaging in partnerships with NGOs and local governments.
Kimberly-Clark is committed to creating value for its customers, employees, shareholders, and other stakeholders. The company offers competitive wages, generous benefits, and a supportive and inclusive working environment.
They are also dedicated to giving back to the communities where they operate. With a focus on education, social and economic development, and responsible consumerism, Kimberly-Clark helps make the world a better place.
Avon Products Inc – Avon Products Inc. is a global company that specializes in beauty and related products. Founded in 1886, the company has grown to become one of the largest direct-selling companies in the world, with over 6 million independent representatives in over 100 countries.
Avon offers a wide range of products including makeup, fragrances, skin care, personal care, hair care and jewelry. The company's mission is to make life more beautiful for their customers through innovative products, campaigns, and services. It also provides training and support to their representatives to help them grow their businesses.
Avon is committed to giving back to its communities through the Avon Foundation and other initiatives. They strive to develop meaningful relationships with their customers and representatives, as well as make positive contributions to the world around them.
Avon is dedicated to making a difference in people's lives by providing quality products and services that are affordable and accessible to all.
Natura Cosmeticos SA – Natura Cosmeticos SA is a Brazilian cosmetics company headquartered in the city of São Paulo. Founded in 1969, the company produces a wide range of beauty and personal care products, including makeup, perfumes, lotions, creams, and soaps. Natura is one of the largest cosmetics companies in Latin America and has become a major international brand.
Natura prides itself on its commitment to sustainability, with a particular focus on creating eco-friendly products. The company uses natural ingredients such as babassu oil, coconut oil, cupuaçu butter, and annatto seed extract, which can be found in many of their products. Additionally, Natura partners with local communities to learn about traditional ingredients used in cosmetics and skincare.
Natura operates in over 70 countries around the world and employs over 15,000 people. The company's motto is "the power of nature in your hands," and it strives to provide consumers with quality beauty solutions that combine science and nature. Natura also works actively to support local initiatives and organizations that promote education, health, and sustainable development.
Over the years, Natura has expanded its portfolio and now offers a variety of products divided into six lines: Natura Faces, Natura Body, Natura Aquarela, Natura Ekos, Natura Una, and Natura Chronos.
These lines cater to different skin types and needs, making it easier for consumers to find the perfect product for them. Natura also offers a wide range of gifts and fragrances, all of which are designed to offer a unique experience.
Dove– Dove is a personal care brand that offers a wide range of products such as soap bars, body washes, shampoos, conditioners, deodorants, and lotions. The brand is owned by Unilever, a multinational consumer goods company.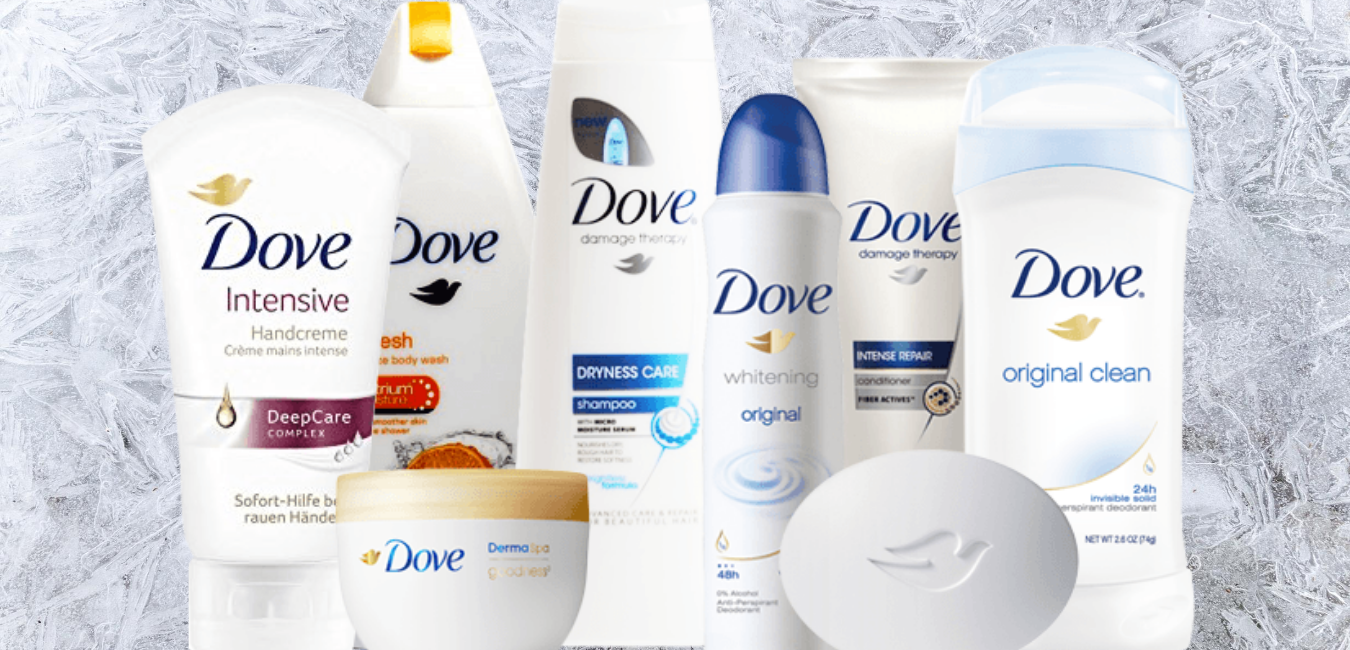 Dove's products are marketed as being gentle and nourishing, with a focus on moisturizing and caring for skin and hair. The brand has also gained recognition for promoting positive body image and self-esteem through its "Real Beauty" campaign.
In terms of its presence in the United States, Dove products can be found in most major retail stores, including Walmart, Target, and CVS. The brand is also available for purchase online through various e-commerce platforms.
Dove has also been involved in various initiatives and partnerships in the US, such as the Dove Self-Esteem Project, which aims to help young people develop confidence and positive body image, and the CROWN Act, which seeks to end discrimination against people with natural hair styles in the workplace and in schools.
Overall, Dove has established itself as a popular and recognizable personal care brand in the US, known for its focus on gentle, nourishing products and its commitment to promoting positive body image and self-esteem.
CONCLUSION
In 2023, the personal care industry in the United States is expected to continue its growth as customers increasingly look for natural and organic products. Companies will be focusing on innovative product development and marketing strategies to capture more market share.
Consumers are increasingly becoming more conscious of their health and well-being, creating a demand for healthier and more sustainable products. Companies are now investing heavily in research and development to create new products that meet these demands.
In addition, companies such as Amazon have made it easier for consumers to access and purchase personal care items online, meaning that the industry should continue to grow.