Trends
This Startup Company Duped JPMorgan Chase of $175 Million By Inventing Millions Of Fake Customers To Up Its Value
This is the second time the fintech startup Frank and its founder Charlie Javice have been accused of misrepresentation before the JPMorgan acquisition.
JPMorgan Chase, Talk about duping one of the world's leading investment banks; the financial giant is suing the founder of Frank, a student loan platform and its founder Charlie Javice claiming that the fintech had sold it a "lie".
The 30- year founder's fintech startup was acquired for $175 million. However, it soon discovered that the juiced-up value, the startup's scale and success were indeed a dupe created by inventing an enormous list of fake users.
Founded by Charlie Javice in 2016, Frank offers software intended to improve the student loan application process for young Americans seeking financial aid. 
Moreover, this is not the founder's first attempt to misrepresent the startup's success; Frank has previously encountered government scrutiny for making misleading statements.
Frank, in 2018 settled with the federal government regarding accusations that the startup was misrepresenting its ties to the Department of Education.
Just one year before JP Morgan Chase acquired it for $175 million, the Federal Trade Commission warned student aid platform that it "may be unlawfully misleading consumers" regarding student COVID relief.
What's more, Charlie's ambitious goals to build her startup into "an Amazon for higher education" also won the support of billionaire Marc Rowan, Frank's lead investor, according to Crunchbase.
Some of its prominent venture backers include Chegg, Reach Capital, Gingerbread Capital, Aleph and SWAT Equity Partners.
The Big Lie
The lawsuit, filed in U.S. District Court in Delaware late last year, claims that Javice in 2021 pitched JP Morgan on the "lie" that over 4 million users had signed up to use Frank's tools to apply for federal aid. 
However, when JP Morgan asked for proof during the due diligence process, Javice allegedly created a massive roster of "fake customers".
A list of names, dates of birth, addresses and other invented personal information for 4.265 million 'students' who in reality did not exist."
According to the suit, Frank had less than 300,000 customer accounts then.
The details released by JPMorgan tell that the request for proof was first met with resistance on Javice's part, and she argued that she could not share her customer list due to privacy concerns.
However, on JPMC's continued request, Javice falsely invented several million Frank customer accounts out of nowhere.
The complaint also includes screenshots of presentations Javice had given to JP Morgan charting Frank's growth and falsely claiming it had more than 4 million customers.
Frank was a budding name in student loan services at the time, vowing to radically streamline the process of applying for financial aid and, for a fee, to get students more money than they could have obtained on their own.
After JPMorgan's 2021 acquisition of Frank additionally boosted the profile of Javice, who had been articulating herself as part of a new generation of financial leaders.
However, once JPMC figured out the " lie, " it filed its suit against Javice; Javice, in turn, filed a lawsuit against JP Morgan.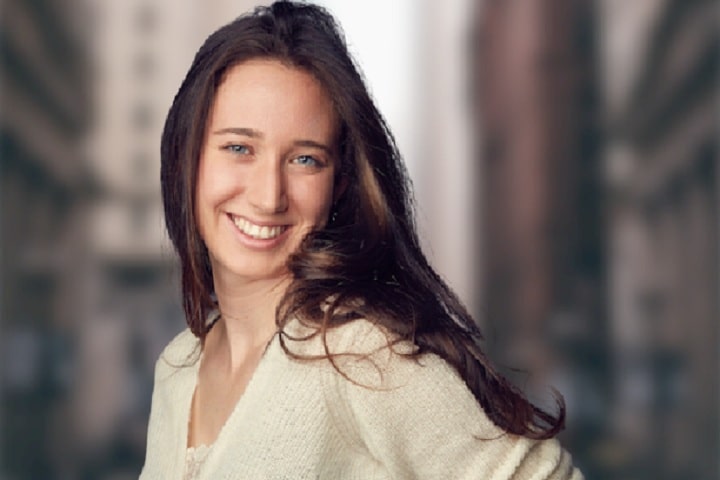 Javice's Defence
The former Frank CEO's complaint claimed that the bank last spring "commenced a series of groundless investigations into Ms. Javice's conduct," and later "manufactured a for-cause termination in bad faith" and "worked to force Ms. Javice out of the [JP Morgan] organization," to deny her millions in compensation that she was owed.
The complaint said, as part of those investigations, JP Morgan "falsely accused Ms Javice of misconduct" during and after the Frank acquisition.
"After JPMC rushed to acquire Charlie's rocketship business, JPMC realized they couldn't work around existing student privacy laws, committed misconduct and then tried to retrade the deal," Javice's lawyer, Alex Spiro, said in a statement emailed to Forbes. 
"Charlie blew the whistle and then sued. JPMC's newest suit is nothing but a cover."
How She Did It?
Frank's chief growth officer Olivier Amar is also named in the JP Morgan complaint. 
It alleges that Javice and Amar first asked a top engineer at Frank to create the fake customer list; however, when he refused, Javice approached "a data science professor at a New York City area college" to help. 
Data was used from some individuals who'd already started using Frank. The data science professor created 4.265 million fake customer accounts—for which Javice paid him $18,000—and had it validated by a third-party vendor at her direction, JP Morgan alleges. 
The complaint includes screenshots of the professor's invoices and claims that Javice went to great lengths to ensure documentation of this work was either destroyed or altered to avoid raising suspicions. 
Meanwhile, Amar spent $105,000 buying an independent data set of 4.5 million students from the firm ASL Marketing, per the complaint.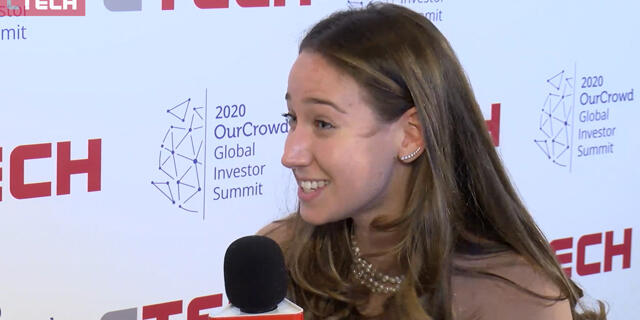 FTC Investigation
Before FTC's inquiry, there was an article written in July 2020 written by then-New America Foundation advisor Wesley Whistle that accused Frank of collecting students' data to sell to third parties without offering students meaningful assistance in return.
Frank was found misleading students about how much financial aid was available under the March 2020 CARES Act.
Which had been allocated about $7 billion for emergency grant aid to students due to the coronavirus pandemic, and how easy it was to access it, Whistle had written.
The company promised students aid to access the grant money, but all Frank was doing was generating a form letter students could send to university administrators. 
Whistle's article prompted four Congress members to request the FTC investigate Frank.
JPMorgan Chase Case
When JP Morgan acquired Frank in September of 2021, it brought in Javice, Amar and other Frank staffers as employees. 
Javice graduated from Wharton at the University of Pennsylvania and was named to the Forbes 30 Under 30 list in finance in 2019. 
She told Forbes then that her startup had helped 300,000 students apply for financial aid; when she announced the JP Morgan acquisition on LinkedIn two years later, she said it was "serving over 5 million students at over 6,000 colleges", then.
LinkedIn Profile
Before the lawsuit, Javice had been a managing director at JP Morgan, overseeing student-focused products at Chase, according to her LinkedIn. 
She received nearly $10 million as part of the merger, negotiating an additional $20 million retention bonus to be paid after a later vesting date if she remained in good standing. 
Amar, who was made executive director of student solutions at JP Morgan, according to his LinkedIn, received about $5 million from the deal and similarly bargained for a $3 million retention bonus, the complaint said. 
The lie became apparent when it sent test marketing emails to what it thought were 400,000 Frank customers; the results "were disastrous," it claims. Only about a quarter of the emails were delivered; of those, just 1 per cent were opened, the suit alleges.
As a result of the "unusually poor returns" from that campaign, JP Morgan revisited what it thought it knew about Frank and discovered what it now claims to be fake lists.
Amar was fired in October, and Javice, in November. Several other former Frank employees still appear to work at JP Morgan, according to LinkedIn.
Ironically when asked in the  Forbes 30 Under 30 submission the worst advice she ever received, Javice answered: "Be patient."
Asked in her 30 Under 30 submission about the most significant hurdle the company was facing, Javice said: "Scaling."