Trends
Top 10 Best Photography Companies In USA In 2023
Top 10 Best Photography Companies In USA In 2023
INTRODUCTION
2023 is an exciting year for photography companies in the United States. With the ever-evolving digital landscape, photographers of all genres are able to capture beautiful and unique images with modern equipment, editing tools, and software. Professional photographers specialize in portrait and wedding photography while others specialize in commercial, editorial, and product photography.
The American Society of Media Photographers (ASMP) is a great resource for photographers to learn about industry trends, regulations, and best practices. Additionally, there's a plethora of online communities dedicated to photography such as Flickr, 500px, and Reddit. Social media platforms like Instagram, YouTube, and Facebook are also great places to showcase your work and network with other creatives.
When it comes to gear, cameras such as Nikon, Canon, and Sony provide excellent performance for both amateur and professional photographers. Professional lenses, tripods, lighting kits, and other accessories are necessary for achieving desired results. Photo editing programs such as Photoshop, Lightroom, and Capture One are also essential for post-processing.
For those who wish to take their photography business to the next level, there are many opportunities to do so. From taking on freelance projects to shooting stock photos, there are numerous ways to monetize your photography. Additionally, there are countless courses and workshops available to help photographers sharpen their skills.
In conclusion, 2023 offers a wide range of options for aspiring photographers in the United States. With the right knowledge, tools, and passion, photographers can pursue their dreams and be successful in this ever-changing digital world.
IMPORTANCE
Photography companies in the USA have become increasingly important in 2023. With the rise of social media, more and more people are turning to photography to capture their memories and special moments.
This has led to an increase in demand for professional photographers, creating a need for more photography companies. Companies that specialize in photography offer services such as wedding photography, family portraits, corporate events, product photography, and more.
These companies provide professional equipment, knowledgeable staff, and a range of products and services tailored to meet their client's needs. By working with a reliable photography company, clients can rest assured that they will receive top-notch service and quality images.
Additionally, many of these companies offer digital editing services to help enhance their photos and make them look amazing. As technology advances and cameras become more advanced, photography companies will become even more important in the coming years.
Here are the top 10 best photography companies in USA in 2023.
Canon USA – Canon USA is a subsidiary of the Canon Group, a leading global imaging and technological company. Founded in 1937 in Japan, Canon USA was established in the United States in 1955.
Canon USA provides a wide range of products, ranging from cameras and camcorders to office equipment and more. Canon USA also offers a full line of professional services, including support for customers' digital imaging needs and other business solutions.
Canon USA's headquarters are located in Melville, New York, but it has offices throughout the United States, including Los Angeles, Chicago, Dallas and Atlanta. The company is focused on providing innovative, customer-centric solutions to help customers get the most out of their technology investments. Canon USA also works closely with its manufacturing partners to develop new products and enhance existing ones.
In addition to its products and services, Canon USA is deeply committed to environmental sustainability and social responsibility. The company strives to use resources and technologies efficiently, reduce energy consumption and waste, and promote recycling and reuse initiatives. Canon USA also supports various charities and community development projects around the world.
The company's commitment to customer satisfaction has made it one of the most respected and trusted brands in the imaging industry. Canon USA prides itself on being an industry leader in both innovation and customer service, and continues to provide high-quality products and services that meet the needs of its customers.
Nikon USA – Nikon USA is an American subsidiary of the Japanese multinational imaging and optics company Nikon Corporation. It is headquartered in Melville, New York and is one of the largest distributors of photographic and imaging products in the United States. The company offers a range of Nikon-branded cameras, lenses, lighting and accessories, as well as imaging software and other related products and services.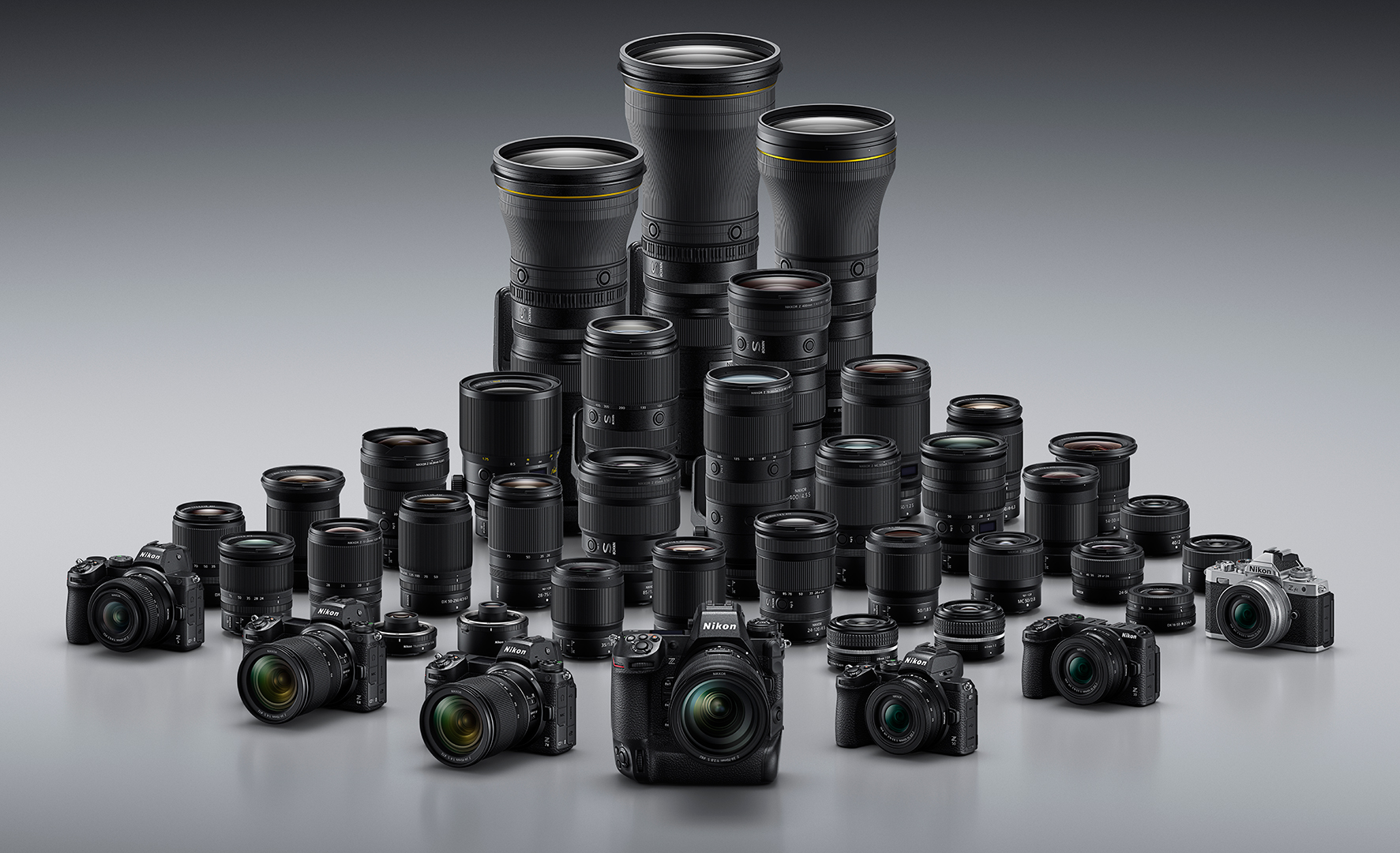 Nikon USA has been at the forefront of innovation for more than 90 years. From the first interchangeable lens camera in 1959 to the development of advanced digital SLRs, Nikon continues to set the standard for image quality and performance. In addition to its extensive line of imaging products, Nikon USA also provides training and education programs, customer service support, and professional services.
For consumers, Nikon USA offers a variety of entry-level and high-end digital cameras, including DSLRs, mirrorless, rangefinder and point-and-shoot models. Their lenses range from wide angle to super telephoto and include macro, prime, zoom and special purpose options. Additionally, Nikon USA offers Speedlight flash units, camera bags, tripods and other essential accessories.
Professional photographers rely on Nikon for their tools and expertise. Nikon USA has developed a strong presence in the professional arena through its Professional Services program which provides access to exclusive equipment, repair services, training, workshops and more.
Finally, Nikon USA also provides imaging solutions and services for businesses. They offer comprehensive images systems designed to meet all needs, from large-scale events to small corporate accounts. From tracking customer information to providing complete image management solutions, Nikon's Business Solutions team can help customize a solution for any business need.
Sony USA – Sony USA is an American multinational electronics and entertainment company based in Tokyo, Japan. Founded in 1946, Sony has grown to become one of the world's most successful technology and entertainment companies. Sony USA is the regional subsidiary of Sony Corporation, the parent company responsible for global operations.
In the United States, Sony manufactures a wide range of consumer products, including televisions, cameras, gaming systems, smartphones, and audio/visual equipment. It is also responsible for distributing its own films, television shows, video games, music, and books worldwide. Sony USA also provides a variety of services, such as streaming platform PlayStation Vue and mobile phone service Sony Mobile.
Through its subsidiaries, Sony USA also owns numerous popular brand names, including Columbia Pictures, Dreamworks Animation, and Marvel Studios. Outside of consumer electronics and entertainment, Sony USA also invests heavily in research and development related to artificial intelligence, robotics, and nanotechnology.
Sony is committed to providing innovative products that meet the needs of its customers and lead the industry into the future.
Fujifilm USA – Fujifilm USA is a leading imaging and electronic imaging products provider based in Valhalla, New York. The company is part of the larger Fujifilm Corporation, and serves as the company's largest production and distribution center in the United States.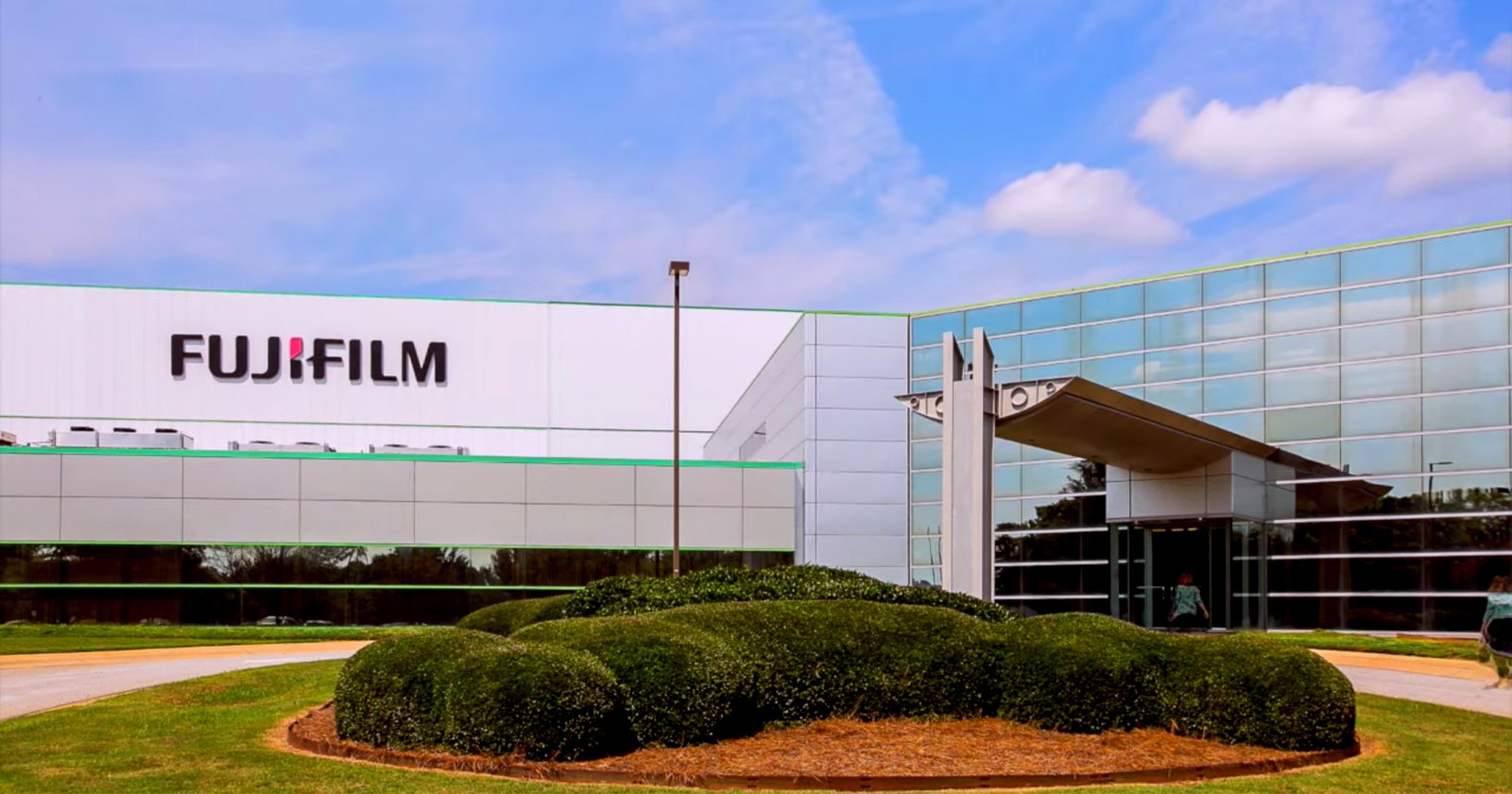 Fujifilm USA manufactures digital cameras, film scanners, binoculars and other optical accessories, video cameras, digital video recorders, and professional photofinishing products. The company also has an advanced research and development department that constantly develops new technology to improve the quality of their products.
Fujifilm USA provides its customers with the highest quality products and services. They are committed to providing consumers with reliable, cost-effective and technologically advanced products. They strive to ensure that each product meets or exceeds the customer's expectations. With their commitment to excellence, Fujifilm USA has become one of the most respected companies in the industry.
Fujifilm USA offers many services, including customer service and technical support. They also provide warranty coverage for all of their products. Their wide range of products and services can be found online, making it easy for customers to shop for the items they need. In addition, Fujifilm USA offers a variety of educational opportunities for photographers, including seminars and workshops.
Fujifilm USA is always looking to expand their presence in the market and to stay ahead of the competition. They continuously develop new products and technologies, while also improving existing ones. With their dedication to innovation, they have been able to create products that have revolutionized the photography industry.
Panasonic USA – Panasonic USA is a leading electronics company based in the United States that has been around since 1918. They manufacture a wide variety of products, including home appliances, consumer electronics, automotive components, semiconductors and batteries. Panasonic USA is headquartered in Newark, New Jersey, with regional offices located throughout the country.
In terms of its customers, Panasonic USA is primarily focused on providing innovative solutions and products for businesses, consumers, and industrial applications. Their products range from digital cameras and camcorders to audio visual equipment, lasers, and more. Panasonic also produces advanced industrial automation systems and medical imaging systems.
In terms of its technology, Panasonic invests heavily in research and development. This includes areas such as 3D printing, artificial intelligence, robotics, and energy storage solutions. The company also focuses on sustainability and environmental responsibility, incorporating this into their production process.
From a marketing perspective, Panasonic USA has a strong presence in both traditional and digital media. It has invested in brand awareness initiatives such as sponsoring sports teams and events and creating digital campaigns.
Overall, Panasonic USA is one of the largest electronics companies in the world, having an extensive portfolio of products and services. It employs thousands of people in the US, and its innovative solutions have helped revolutionize the way we live.
Olympus USA – Olympus USA is a leading provider of digital imaging, scientific and medical solutions based in Tokyo, Japan. Founded in 1919, the company has grown to become one of the world's largest and most successful manufacturers of cameras, lenses, microscopes, medical systems, audiovisual products, and other imaging-related technologies.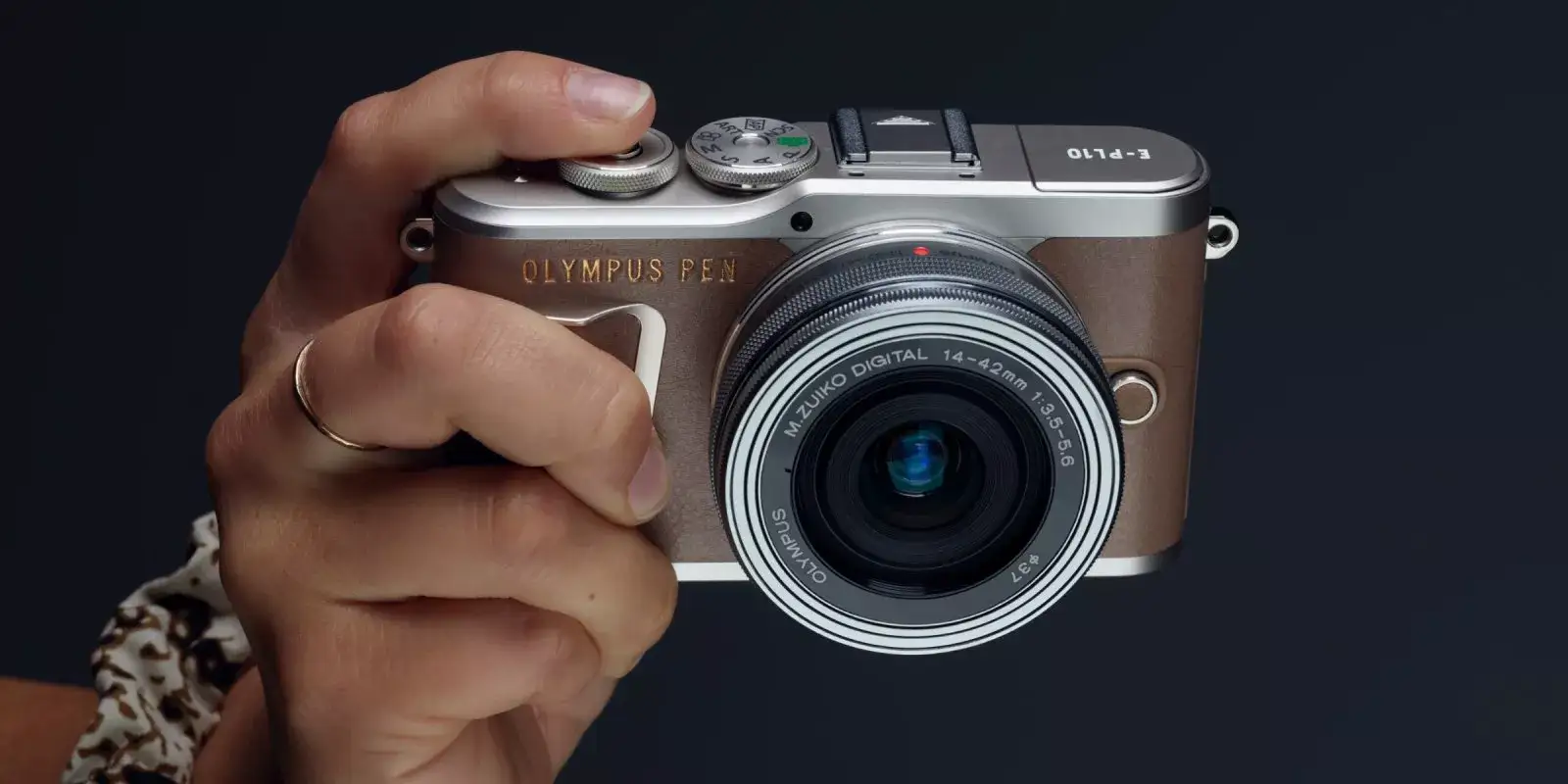 The company produces high-quality digital cameras that are designed for both amateur and professional photographers. With a wide selection of cameras and lenses for all types of photography, Olympus USA provides users with the highest quality images possible. The company also offers a variety of microscope models that can be used for a range of scientific and medical purposes.
For medical purposes, Olympus USA's range of products includes endoscopes, ultrasound scanners, CT scanners, X-ray machines and robotic surgery systems. All products are designed to meet the latest international standards for accuracy and performance. The company also provides support services for its products, including repairs and maintenance.
In terms of audiovisual equipment, Olympus USA manufactures microphones, speakers, amplifiers and other sound equipment. The company also produces camcorders and digital video recorders. It is also involved in the development of virtual reality headsets and 3D printing technologies.
In addition to producing products, Olympus USA provides a range of services such as training, product design, system integration and data management. This helps customers make informed decisions about their imaging needs. The company also provides customer support and technical assistance.
Olympus USA is dedicated to providing cutting-edge technology to its customers. With its focus on innovation, the company continues to develop new products and refine existing ones to meet changing market needs. By offering superior products and services, Olympus USA continues to be an industry leader in digital imaging, scientific and medical solutions.
Sigma USA – Sigma USA is a large technology company based in the United States. Founded in 2002, the company specializes in developing innovative and cutting-edge products that help to improve people's lives. Sigma USA's products span many different industries, ranging from healthcare to aerospace and defense.
At the heart of Sigma USA is its advanced research and development labs, which are constantly striving to bring forth new technologies that push the boundaries of what is possible. This dedication to innovation has led to numerous breakthroughs, helping Sigma USA stay on the cutting edge of their respective industries.
Sigma USA is also dedicated to making their products as accessible and affordable as possible, allowing anyone to benefit from their products regardless of budget. This commitment to affordability is reflected in their pricing structure, with most of their products being priced well below market rate.
Sigma USA not only provides excellent products but also offers free technical support and customer service. The company's knowledgeable employees are always available to answer any questions or concerns customers may have.
Finally, Sigma USA places a strong emphasis on environmental sustainability, ensuring that all of their products are made with minimal impact on the environment. They use recycled materials whenever possible, and strive to reduce the amount of energy used in the production of their products.
Overall, Sigma USA is a forward-thinking company that is dedicated to creating world-class products that make a difference in people's lives. Their combination of innovative technology, affordability, and environmental sustainability makes them one of the premier companies in the tech industry.
GoPro USA – GoPro USA is a leading innovator of consumer electronics and action cameras. Founded in 2002, the company has become one of the world's most recognizable brands, with its iconic 'GoPro' name becoming synonymous with adventure and extreme sports. Their products are designed to capture stunning high-resolution photos and videos, and their accessories enable users to enhance their content.
GoPro USA's flagship product line is their action cameras, which allow users to film their adventures in both HD and 4K resolution. They also have a range of mounts and accessories, allowing users to get creative with their film-making, as well as GoPro editing software to help with post-production. These features make GoPro products unique and sought-after by professionals and amateurs alike, making them ideal for everyday use.
The company also produces other products such as drones, virtual reality lenses, 360-degree cameras, Karma drone and stabilizers, a range of GoPro branded waterproof cases and more. This broad range of products makes GoPro USA an attractive option for anyone looking to capture amazing and unique footage.
GoPro USA has also made great strides in increasing the accessibility of their products. The company has partnered with various retailers and resellers across the US as well as now offering their own online store, making it easier than ever for people to buy directly from them. Additionally, GoPro USA offers various promotions and discounts throughout the year, helping customers to save money on their purchases.
Overall, GoPro USA is an excellent choice for anyone looking to capture high-quality photos and videos of their adventures and experiences. With a long history of innovation and a broad range of products to choose from, GoPro USA is sure to continue to be a leader in the consumer electronics industry.
Tamron USA – Tamron USA is a leading global manufacturer of optics, lenses and imaging products for consumer, professional and industrial use. Founded in 1950, Tamron has become one of the top names in the industry, known for its excellent quality lenses, superior optics, advanced technologies, and innovative designs.
Their products include lenses for DSLR cameras and digital cameras, lens accessories, binoculars, spotting scopes, telescope adapters and more. Tamron USA also offers technical support, repair services and educational materials for their customers.
Tamron USA's lenses are designed using the latest optical technologies and manufacturing techniques. This ensures that their products offer outstanding performance, sharpness and image quality.
With advancements like exclusive features such as Vibration Compensation, eBAND coating, Moisture-Resistant Construction, Fluorine Coating, VC (Vibration Control) Technology and BBAR (Broad-Band Anti-Reflection) Coatings, Tamron's lenses provide exceptional image quality with minimal distortion. Tamron also puts great emphasis on convenience and ease of use, thereby making their lenses perfect for any photography situation.
Tamron USA's commitment to providing high quality optics and customer satisfaction can be seen in the large number of awards they have earned from leading media outlets. Additionally, Tamron USA invests heavily in research and development, ensuring that their products remain at the forefront of the industry.
They continually strive to improve upon existing technologies and develop new ones, helping to make photography easier and more accurate than ever before.
With consistently reliable performance, superior image quality, advanced technologies, and years of experience, Tamron USA has established itself as one of the most trusted names in the industry. Whether you're a beginner or a pro, Tamron USA's products offer something for everyone.
Leica USA – Leica USA is a world-renowned camera manufacturer based in the United States. Founded in 1974, Leica USA has become one of the most recognizable names in photography with its iconic red dot logo. Leica USA manufactures some of the highest quality cameras and lenses available on the market today.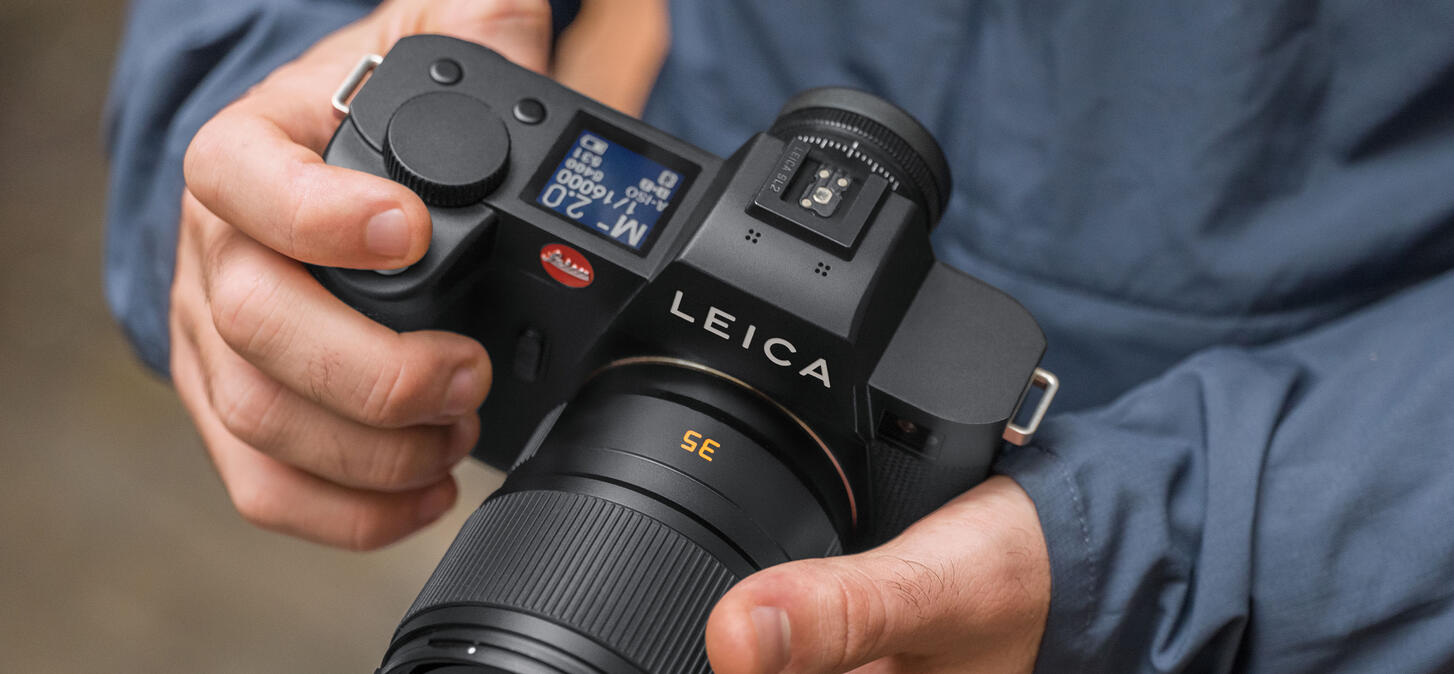 The company produces digital and film cameras, including rangefinders, SLRs, and medium format systems. They also offer an extensive range of accessories like lenses, tripods, filters, and bags.
Leica USA cameras are renowned for their superior image quality, quality construction, advanced features, and intuitive design. Their lens technology offers incredibly sharp focus and fast autofocus speeds. They also feature full-frame sensors, dual memory card slots, built-in Wi-Fi, and 4K video recording. Additionally, Leica USA cameras come with a great selection of features and settings to help you get the perfect shot.
The company also stands out for its commitment to customer service. Leica USA offers a dedicated team of professionals available to answer questions and provide technical assistance. They also have a comprehensive warranty policy which guarantees that any camera you buy from them is free from defects.
Leica USA continues to be at the forefront of camera technology, offering the latest innovations and advancements in the field. Whether you're a professional photographer or just starting out, Leica USA has something for everyone. With its dedication to quality, customer service, and innovation, Leica USA is sure to remain a leader in the photography industry for years to come.
CONCLUSION
By 2023, the photography industry in the United States will have seen significant growth due to advances in technology, changes in consumer preferences and an overall increase in demand for professional photography services. The market is expected to be worth over $20 billion by 2023, with many digital-based companies leading the way.
These companies are focused on providing innovative products, such as software solutions, mobile devices, and drones, to meet the needs of photographers. In addition, technological advancements have enabled a wide range of new options for capturing images, including 3D imaging, artificial intelligence, and machine learning. As a result, professionals are now able to deliver higher quality images and better customer experiences than ever before.
Overall, the US photography industry is positioned for continued success in the coming years.