Trends
Top 10 Best Enterprise Software Companies In India In 2023
Top 10 Best Enterprise Software Companies In India In 2023
INTRODUCTION
In 2023, India is a major player in the enterprise software space. Companies such as TCS, Wipro, Infosys, and HCL Technologies are some of the biggest players in the market, providing solutions for a range of industries.
These companies specialize in end-to-end solutions, from custom software development, maintenance and support to cloud-based solutions. Additionally, many Indian companies have invested heavily in research and development, resulting in innovative solutions for businesses across the globe.
These companies are also making use of cutting-edge technology to develop more advanced solutions. Artificial intelligence is being used to create intelligent customer service bots, while blockchain allows companies to store data and simplify digital transactions securely.
In addition, these companies are creating solutions that are tailored to specific industries, allowing them to serve customers better and streamline operations.
The Indian government has also been actively encouraging innovation in the enterprise software space, providing financial incentives and other forms of support. This has enabled Indian start-ups to come up with innovative solutions that can be used in various sectors. 
Overall, India is quickly establishing itself as an important player in the global enterprise software space. With its vast talent pool, advanced technology, and government support, it is only a matter of time before its solutions become integral parts of businesses around the world.
IMPORTANCE
The importance of enterprise software companies in India will be increasing rapidly in 2023. The growth of the digital economy, the rapid adoption of cloud technology, and the need for data-driven decision-making are all driving the increased demand for reliable and secure enterprise software solutions in India.
Companies such as Microsoft, SAP, Oracle, Salesforce, and IBM are leading the way, offering tailored solutions to Indian businesses across a range of industries.
The growth of the Indian economy has seen an increase in business and investment opportunities, which has driven the need for effective software solutions. It has also led to an increased demand for enterprise software products from Indian companies.
To meet this demand, many enterprise software companies have set up shops in India, helping to modernize and optimize existing IT infrastructure with innovative solutions.
The rising demand for secure enterprise software solutions is also creating job opportunities in the tech sector. With more companies turning to enterprise software solutions, there is an increased need for experienced professionals who understand the complexities of the system integration process.
This is creating career opportunities for engineers, software developers, and other technology professionals.
As the Indian market continues to flourish and the demand for enterprise software solutions increases, the role of enterprise software companies will become even more important.
These companies will continue to innovate and develop cutting-edge technologies that will drive the growth of Indian businesses.
Here are the top 10 best enterprise software companies in India in 2023
Microsoft – Microsoft is a global technology company that develops and builds products and services for businesses, individuals, and governments. The founders of Microsoft are Bill Gates and Paul Allen.
Microsoft is known for products such as Windows, Office, Xbox, Skype, SQL Server, Dynamics, Bing, and Azure. The company provides IT solutions, cloud computing infrastructure, data analytics, software engineering, AI, and gaming. Microsoft has developed numerous applications and services that enable people to work smarter, faster, and more productively.
Microsoft also provides tools and platforms to support organizations' digital transformation initiatives. The company's mission is to empower every person and organization on the planet to achieve more.
Microsoft's vision is to create an intelligent, secure, and connected world where everyone enjoys a better quality of life. Microsoft has made significant investments in sustainability initiatives and has been widely recognized for its efforts.
It is committed to creating jobs and economic opportunities, increasing access to technology, and driving social progress around the globe.
SAP – SAP SE, or SAP, is a German multinational software corporation that makes enterprise software to manage business operations and customer relations. Founded in 1972 by five former IBM engineers, its primary products are enterprise resource planning (ERP) software, customer relationship management (CRM) software, supply chain management (SCM) software, and data management systems.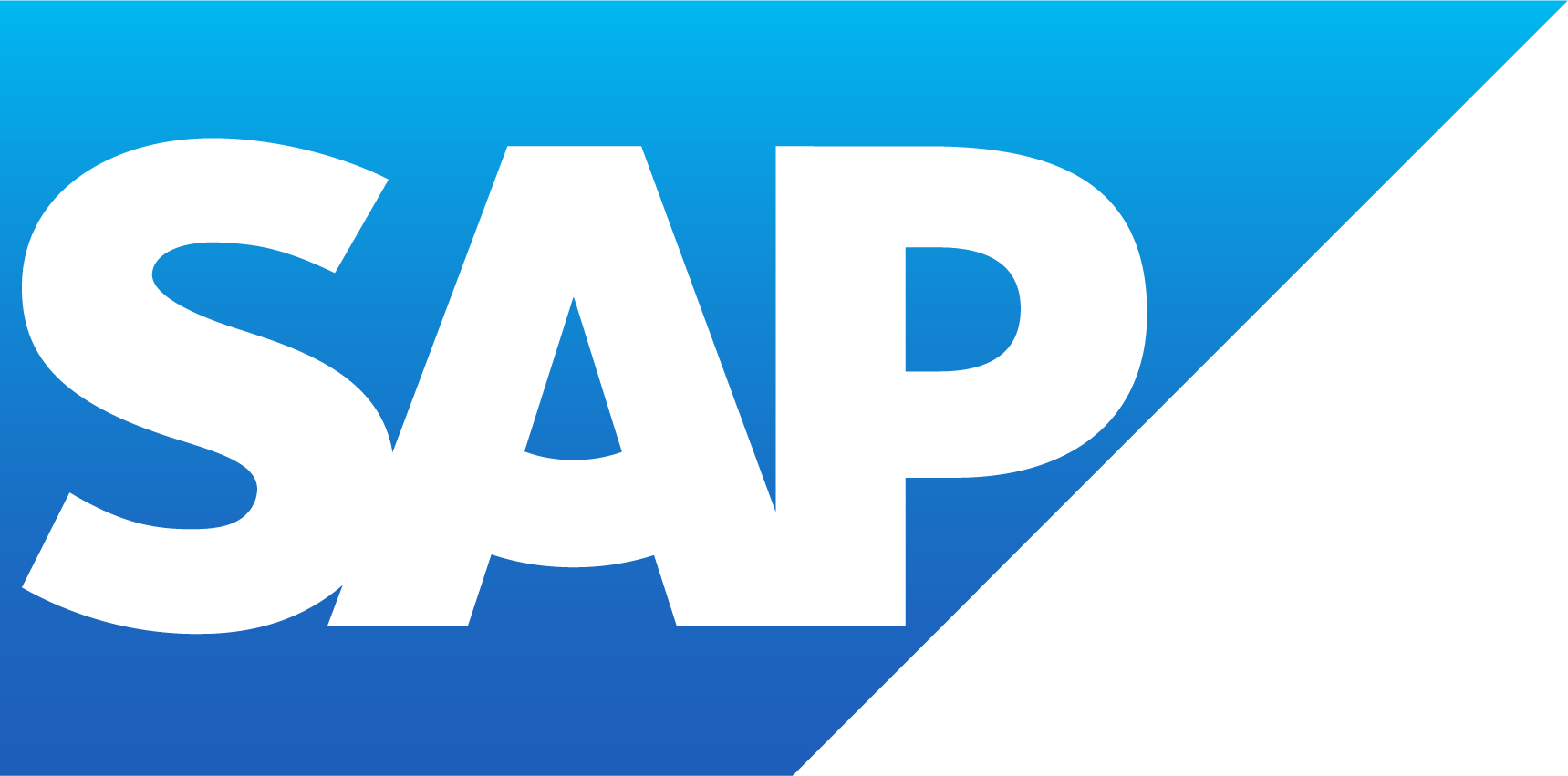 It is one of the world's largest software companies, operating in more than 180 countries and serving over 377,000 customers worldwide. SAP offers end-to-end solutions to help businesses of all sizes, from small businesses to global enterprises, optimize their processes and increase efficiency.
Its software is designed to enable users to access and analyze data quickly, making complex tasks easier and automating mundane ones. SAP provides customers with a suite of applications, tools, and services for managing financials, human resources, logistics, manufacturing, and other business processes.
It also develops industry-specific software that caters to unique needs in different industries. In addition to providing software solutions, SAP also provides consulting, training, and support services to help customers maximize the value of their investments.
Oracle – Oracle is a multinational computer technology corporation headquartered in Redwood City, California. It was founded in 1977 by Larry Ellison, Bob Miner, and Ed Oates. Oracle specializes in developing, manufacturing, and marketing software and hardware products for enterprise information management.
Its most popular products include its database software, the Oracle Database, and its middleware products, including Fusion Middleware. In addition, Oracle offers cloud computing services, data analytics, artificial intelligence (AI), and Internet of Things (IoT) solutions.
Oracle has a large customer base, with over 390,000 customers in 175 countries. Oracle's product portfolio consists of a range of software, hardware, and services that enable organizations to manage, store, analyze, and protect their data.
Oracle's database technology is used by the world's largest companies, such as Walmart, Amazon, and Uber. Oracle also provides enterprise applications, including ERP, CRM, and Human Capital Management (HCM).
Oracle's offering also includes identity management solutions, which provide enhanced security and compliance capabilities. Oracle also provides industry-leading cloud infrastructure solutions. These solutions offer businesses secure, reliable, and high-performance cloud computing services.
Additionally, Oracle provides comprehensive customer support and services, including training, consulting, and technical assistance. Oracle's mission is to help customers maximize value from their data and increase their competitive advantage while providing exceptional service to their customers.
IBM – IBM (International Business Machines) is one of the world's leading computing companies, with a global presence in over 170 countries. IBM provides a wide range of computing products and services, including cloud, analytics, mobile, security, and artificial intelligence capabilities.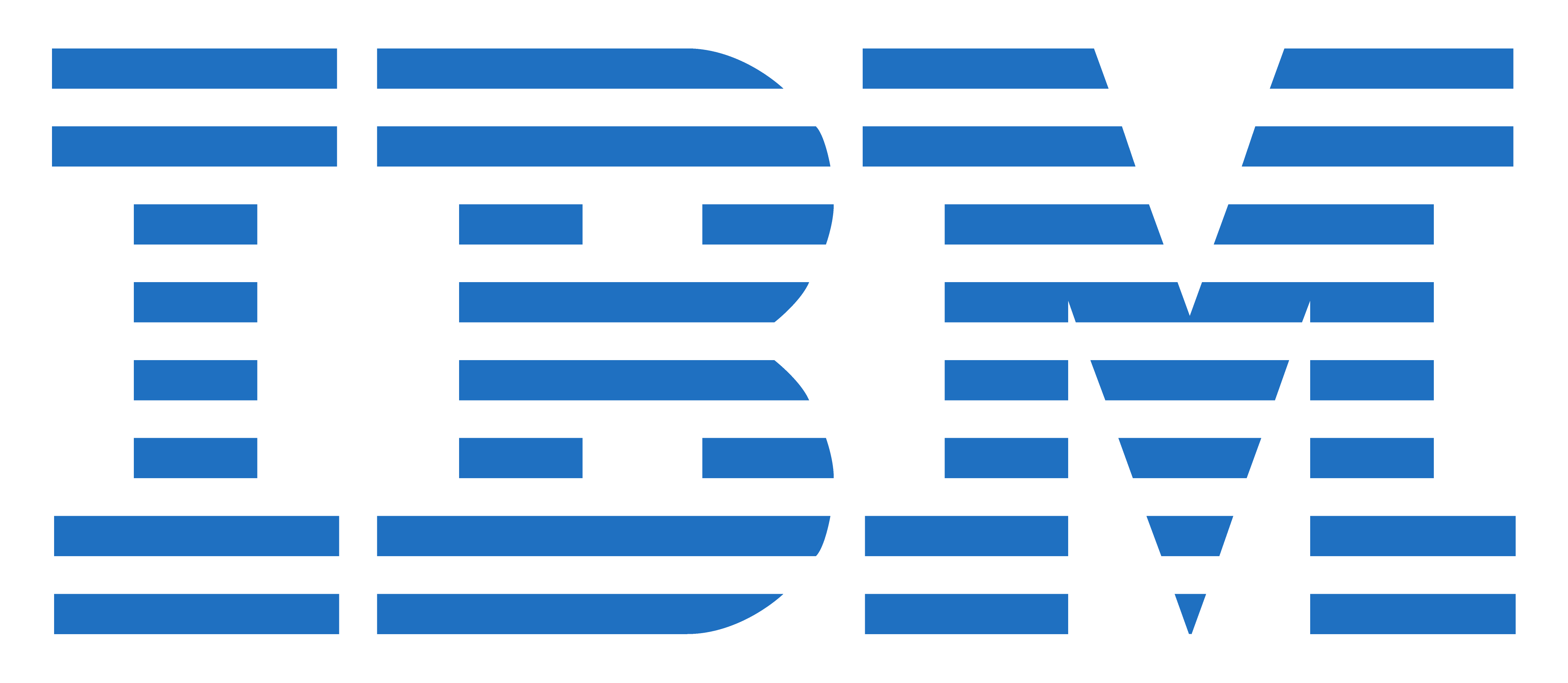 In addition to its technology products, IBM also provides consulting and business process services. Founded in 1911, IBM has evolved from a manufacturer of mechanical calculating devices to the world's largest IT services provider.
IBM's core mission is to help clients succeed by providing leading-edge technologies and services that empower them to make more informed decisions, increase productivity, and reduce costs. The company also strives to create value for its shareholders through long-term investments in research and development.
IBM's research divisions focus on new and emerging technologies such as blockchain and quantum computing. IBM also has a strong commitment to social responsibility, with initiatives focused on sustainability, education, equality, and healthcare.
IBM employs over 350,000 people worldwide and generated revenue of $77 billion in 2019. To further its mission of driving innovation, IBM has invested billions in acquisitions, partnerships, and venture capital projects.
With its focus on collaboration, IBM has created numerous industry partnerships to deliver innovative products and services. Ultimately, IBM's goal is to provide meaningful solutions to its customers and become an indispensable partner for businesses around the world.
TCS – TCS, also known as Tata Consultancy Services, is a global leader in providing technology and business solutions to clients all over the world. Founded in 1968, TCS has grown to become one of the largest IT services companies in the world, offering digital transformation, insights, and industry-specific solutions aimed at helping businesses become more efficient and agile.
TCS operates through an international network of offices in more than 50 countries and constantly works towards providing customers with innovative solutions that meet their exact needs.
One of the key strengths of TCS is its ability to recognize opportunities and leverage them with technology. The company has invested heavily in developing cutting-edge technologies and systems that help businesses take full advantage of the latest innovations.
With investments in artificial intelligence, machine learning, cloud computing, analytics, and more, TCS combines innovation and expertise to create powerful solutions.
TCS prides itself on its commitment to quality and customer satisfaction. Its robust processes, practices, and methodologies are designed to ensure that customer requirements are met in the most efficient and effective way possible.
In addition to this, TCS offers tailored programs and services for each customer, ensuring that they get the best possible experience. This commitment to quality has allowed it to develop strong relationships with its customers, allowing it to provide ongoing support and guidance.
The company also puts great emphasis on employee development. TCS provides various training and development programs that help employees stay ahead of the curve.
Employees are encouraged to participate in regular workshops and seminars, which are designed to give them the skills and knowledge needed to succeed in the workplace. This allows TCS to remain competitive and continue to provide excellent customer service.
Overall, TCS is a global leader in IT services and solutions. It has developed a culture of excellence, focusing on innovation, customer satisfaction, and employee growth.
With its strong focus on quality, TCS has been able to establish itself as a trusted partner for businesses all over the world.
Adobe – Adobe is a global software company focused on creativity, marketing, and digital media solutions. Founded in 1982, it has grown to become a leader in the digital space with over 18,000 employees and annual revenue of nearly $13 billion.
Adobe's products and services are used by creative professionals, marketers, digital media producers, and businesses all over the world. Their flagship product, Adobe Creative Cloud, offers powerful tools for creating digital art, editing videos, designing websites, and more.
With Adobe Experience Manager, they provide customers with a complete suite of digital marketing solutions and services. Their analytics platform, Adobe Analytics, helps marketers track customer engagement, website traffic, and other data-driven insights.
Adobe's mission is to provide technology that empowers people to create and share experiences that are meaningful and memorable. They believe that everyone should have access to the tools they need to make the most out of the digital world, no matter their industry or background.
Wipro – Wipro is a leading global technology, consulting, and business process services company. Founded in 1945, Wipro has over 170,000 employees across 54 countries.
Wipro's core service offerings include infrastructure services, system integration, digital transformation, and consulting and business process services. Wipro also provides innovative products and solutions to customers in the automotive, manufacturing, healthcare, energy, retail, banking, financial services, consumer goods, logistics, communication, and media sectors.
Wipro's advanced data analytics and artificial intelligence (AI) capabilities enable it to drive efficiencies and enhance customer experience. Its agile development methodology and quick deployment enable it to deliver high-quality software with a faster time to market.
Wipro also offers next-generation cloud solutions for enterprises such as Azure, AWS, Google Cloud Platform, IBM Cloud, Oracle Cloud, and Salesforce. In addition, Wipro has an extensive portfolio of non-IT services which includes engineering design, healthcare services, energy efficiency solutions, investment banking, supply chain management, and HR services.
Wipro is focused on delivering agile, cutting-edge solutions to its clients and helping them navigate through their digital transformation journey.
Mindtree – Mindtree is a global technology consulting and services company that helps enterprises navigate their digital transformation. Headquartered in Bengaluru, India, Mindtree offers services across the digital value chain, including strategy, design, development, testing, infrastructure, maintenance and support.
With more than 20 years of experience, Mindtree has helped over 450 global clients succeed with disruptive technologies such as artificial intelligence (AI), cloud computing, Internet of Things (IoT), DevOps, data sciences and digital engineering.
The company provides innovative solutions to complex industry challenges and is represented by 21 nationalities speaking 25 languages across 18 countries. Mindtree is committed to creating an inclusive environment where employees are empowered to think innovatively, take ownership and grow professionally.
Infosys – Infosys is a global leader in technology services and consulting, providing services across various industries, including financial services, manufacturing, retail, life sciences, energy, and more.
Founded in 1981, the company has grown to become one of the largest IT services companies in the world. With offices in over 50 countries and regions, Infosys offers a range of services and solutions, from consulting and system integration to digital transformation, cognitive automation, and cloud computing.
Infosys applies an agile approach and cutting-edge technologies to help clients stay ahead of the competition. The company also offers a wide range of products and services, including application development, data analytics, cloud solutions, enterprise mobility, and more.
Additionally, Infosys has developed its own platforms, such as Infosys Digital Platform and Finacle Core Banking Solution, which major banks and corporations around the world use.
Infosys also provides many other value-added services, such as customer relationship management (CRM), enterprise resource planning (ERP), business process optimization (BPO), and artificial intelligence (AI).
As part of its commitment to innovation, Infosys is constantly looking for ways to leverage new technologies and processes to generate greater value for its customers. In addition, the company works with clients to establish long-term partnerships that enable them to focus on their core business while Infosys takes care of the rest.
Infosys has been recognized as one of the best companies to work for globally. Its corporate culture is based on trust, transparency, respect, and collaboration. It values innovation, diversity, and inclusion and promotes a workplace where everyone is given equal opportunities.
Overall, Infosys is a global leader in technology services and consulting, offering an extensive range of services and solutions. The company is committed to helping its customers succeed through its innovative approach and cutting-edge technologies. It is dedicated to creating a supportive, challenging, and rewarding environment for its employees.
HCL Technologies – HCL Technologies is a multinational IT service and consulting company headquartered in Noida, India. It is one of the largest Indian companies by market capitalization, with over $7 billion in revenue as of 2020.
HCL provides services to clients across the globe, including software development, IT infrastructure management, enterprise applications, cloud computing and digital transformation. The company has been growing rapidly since its inception in 1991, and it now has offices in more than 40 countries.
With over 140,000 employees, HCL is dedicated to delivering innovative solutions to its customers and is always looking for ways to improve its processes and offerings. HCL's core values of "Trust, Transparency and Transformation" are at the heart of all its operations.
Its corporate culture is based on collaboration and respect for individuals. The company also focuses on developing strong relationships with partners and customers. It is committed to providing quality products and services that add value to each customer's experience.
HCL is recognized for its industry-leading technology and innovation and its commitment to creating meaningful experiences for customers through its products and services.
CONCLUSION
2023 has seen significant growth in the enterprise software industry in India. Major companies such as Google, Amazon, Microsoft, and IBM have all established a presence in the Indian market, offering software solutions to the country's wide range of business needs.
Indian firms such as Tally Solutions and Zoho Corporation are also leading the charge with their cloud-based business software solutions. As a result, Indian enterprises are becoming increasingly reliant on these platforms for their business operations.
This trend will continue to fuel growth in the industry, and more global players will likely look towards India for expansion opportunities.