Trends
Top 10 Best Digital Media Companies In India In 2023
Top 10 Best Digital Media Companies In India In 2023
INTRODUCTION
Digital media companies in India have grown exponentially over the last few years. In 2023, there are a wide variety of digital media companies operating across the country. These companies offer a variety of services, such as content creation, production, and distribution of digital media products.
Additionally, they provide services such as digital marketing, social media management, web and app development, data analysis, and video production. Many of these digital media companies have been created to cater to the growing demand for digital media solutions in India.
Popular digital media companies in India in 2023 include Furlenco, Voot, Hotstar, MX Player, and Eros Now. Furlenco is an online rental platform for furniture, electronics, and home appliances. Voot is a streaming service owned by Viacom 18 that provides access to TV shows, movies, music videos, and other forms of entertainment.
Hotstar is one of the largest streaming platforms in India, offering movies, TV shows, and live sports events. MX Player is a streaming video platform that offers streaming of movies, shows, and music videos.
Lastly, Eros Now is a subscription-based video streaming service offering a selection of international and regional films, music, and original programming.
IMPORTANCE
In 2023, digital media companies in India will continue to play a key role in the country's economy. Their influence on consumer behaviour and access to vast amounts of information and data will be of utmost importance.
Digital media companies have become integral to the Indian market due to their ability to provide users with the latest news, entertainment, and educational content. Additionally, they are able to deliver targeted advertising and marketing campaigns, as well as facilitate customer communication and support.
Since the Indian government has taken steps towards digitizing its economy, digital media companies have seen their influence expand rapidly in recent years. This trend is likely to continue in 2023 as more businesses and industries move towards digital platforms and processes.
Digital media companies will also continue to benefit from customer data and analytics, allowing them to tailor their offerings to meet customer needs better.
Furthermore, digital media companies will be instrumental in driving innovation in the country's technology sectors. They will be able to deploy new technologies such as artificial intelligence (AI), machine learning (ML), mobile apps, and the Internet of Things (IoT) to create more engaging experiences for customers. This will help to drive further economic growth and development in the region.
Finally, the digital media industry is an important job creator in India. In 2023, it is expected that digital media companies will continue to grow, providing jobs to millions of people. This will be beneficial to both employees and employers, as it helps to fuel economic prosperity.
Overall, digital media companies will remain an important part of the Indian economy in 2023, with their influence and impact expected to increase over time. By leveraging the latest technologies and connecting customers to relevant content and services, these companies will remain at the forefront of India's digital landscape.
Here are the top 10 best digital media companies in India in 2023
Times Internet Limited (TIL) – Times Internet Limited (TIL) is the digital arm of the Times Group, one of India's largest media conglomerates. Established in 1999, TIL has become one of the leading digital media companies in India, offering a diverse range of digital products and services.
TIL operates a vast portfolio of digital properties, including popular news websites such as Times of India, Economic Times, and Navbharat Times, which collectively attract millions of readers daily. It also owns and manages various other online platforms, including Gaana (a leading music streaming service), MX Player (a video streaming platform), Cricbuzz (a cricket-focused website), and MagicBricks (a real estate portal).
The company has positioned itself as a technology-driven media organization, constantly striving to innovate and adapt to the evolving digital landscape. TIL invests heavily in content creation, digital marketing, technology infrastructure, and user experience enhancements to ensure its platforms remain engaging and user-friendly.
TIL's success can be attributed to its commitment to quality journalism, digital innovation, and strategic partnerships. It has collaborated with global technology giants like Google, Facebook, and Uber to enhance its offerings and leverage its expertise.
Moreover, TIL has actively pursued acquisitions and investments in promising digital startups to expand its presence in emerging sectors. It has made strategic investments in companies like Byju's (an ed-tech startup), Mubi (a curated film streaming service), and Haptik (an AI-based chatbot platform).
With its wide range of digital assets and services, TIL has effectively capitalized on the growing digital ecosystem in India. It has established itself as a trusted source of news and information while also offering entertainment, music, and other digital experiences to millions of users across the country.
ScoopWhoop Media Pvt. Ltd – ScoopWhoop Media Pvt. Ltd is a digital media and entertainment company based in India. Founded in 2013 by Sattvik Mishra, Rishi Pratim Mukherjee, and Sriparna Tikekar, ScoopWhoop has gained popularity for its engaging content, viral videos, and creative storytelling.
The company's primary focus is on producing and curating content that resonates with the millennial and Gen Z audience. ScoopWhoop covers a wide range of topics, including news, lifestyle, entertainment, technology, and social issues. They aim to provide content that is relatable, entertaining, and informative, catering to the preferences and interests of their target audience.
ScoopWhoop's content strategy revolves around creating visually appealing and shareable content. They produce engaging videos, listicles, quizzes, opinion pieces, and articles, often incorporating humour and pop culture references to capture the attention of their viewers. Their content is designed to be easily consumed and shared on social media platforms, contributing to its viral nature.
Apart from its digital presence, ScoopWhoop has also ventured into other media formats. They have published books, produced web series, and organized live events. Their web series, such as "Baked" and "How I Ripped Off My Husband," has gained a dedicated following.
With its innovative and youth-centric approach, ScoopWhoop has managed to amass a large following on social media platforms like Facebook, Instagram, and YouTube. The company has also attracted partnerships and collaborations with brands and advertisers seeking to tap into the digital audience.
ScoopWhoop has become a prominent player in the Indian digital media landscape, connecting with millions of users and establishing itself as a go-to destination for entertaining and engaging content.
Zee5 – Zee5 is an Indian streaming service owned by Zee Entertainment Enterprises. Launched in 2018, it offers a wide range of content, including movies, TV shows, music videos, news and original content. The service is available on multiple platforms, including web, Android, iOS, Apple TV, Google Chromecast, Amazon Fire TV Stick, Tata Sky and Dish TV.
It also has apps for smart TVs. The platform gives users access to over 95,000+ hours of content in 12 languages. Zee5 has more than 1 million daily active users globally and has established itself as one of the leading OTT platforms in India. It offers content from all the major genres like drama, comedy, kids, action, romance and horror.
The platform also has exclusive originals, live TV, e-sports, and international content. Zee5 also provides curated playlists from directors and actors, as well as popular radio shows and podcasts.
Users can search for content using topics or genres, as well as recommendations from friends and experts. With its personalization features, Zee5 ensures that users have a unique experience every time they visit the website.
Amazon Prime Video – Amazon Prime Video is an internet video-on-demand service that offers a wide variety of film and television content, including original programming. The service is available to Amazon Prime subscribers in the United States, United Kingdom, Germany, Austria, India, Japan, and other countries.
It offers streaming of movies, TV shows, and original programming. Amazon Prime Video has a library of over 20,000 titles, including some of the most popular movies and TV programs from around the world. It also provides access to exclusive movie deals and early access to some new releases.
Amazon Prime Video also provides access to Amazon Video Channels, which are subscription services offering additional content, such as live sports and news. Additionally, Amazon has recently launched a subscription-based streaming service called Prime Video Direct, which allows independent filmmakers, producers, and writers to make and distribute their own content on the platform.
With Prime Video, customers can watch their favourite movies and shows anytime, anywhere, on any device with an internet connection.
Hotstar – Hotstar is a streaming service owned by Novi Digital, an Indian entertainment company. The platform offers users access to a library of films and television shows that can be streamed on their devices. Hotstar also produces original content, such as web series, reality shows, and talk shows.
Hotstar has become one of the most popular streaming services in India, with an estimated 300 million monthly active users across the country. The platform has become a launchpad for many new and upcoming actors and actresses, enabling them to reach out to a broader audience.
Aside from its library of Indian films and TV shows, Hotstar also offers international content from Hollywood, Bollywood, and other global production houses. It has live sports coverage as well, making it a great choice for those wanting to watch the latest cricket or football matches.
Hotstar offers ad-supported and subscription-based packages for its users. Its subscription plans include yearly and monthly options, along with discounts for students. The service also recently launched a mobile app for iOS and Android devices, making it available to users on the go.
ALTBalaji – Altbalaji is an Indian subscription-based video streaming platform that was launched in April 2017 by Balaji Telefilms. It provides original and exclusive dramas, shows, and movies across multiple genres, such as romance, horror, drama, thriller, comedy, etc.
Altbalaji's content is available on a wide range of digital platforms, including iOS, Android, web, Apple TV, Amazon Fire TV, and Roku, making it accessible to viewers across the world. The company has produced over 500 hours of original content in six Indian languages, including Hindi, Marathi, Gujarati, Tamil, Bengali, and Telugu.
ALTBalaji also offers affordable subscription plans in which customers can choose from various monthly and yearly plans based on their needs. Altbalaji's library contains award-winning web series, movies, and exclusive shows that are created by some of India's best creative minds.
The streaming service is known for its diverse range of popular shows, such as Ragini MMS Returns, Gandi Baat, Kehne Ko Humsafar Hain and many others. ALTBalaji is one of the fastest-growing Indian OTT platforms, with millions of subscribers across the globe.
It is continuously expanding its reach by providing quality content and innovative features to its viewers.
Viu – VIU is a leading content and entertainment company that focuses on delivering high-quality, engaging content to users around the world. In 2023, VIU has a wide variety of content available, including movies, tv shows, music, sports, and other entertainment services.
Through its streaming platform, VIU offers users access to thousands of hours of content, with new titles added every day. The company also produces original content in partnership with some of the world's leading studios and production companies.
VIU's technology platform allows users to watch content across multiple devices, enabling them to take their entertainment experience with them wherever they go. Additionally, VIU's range of products and services offer users an enhanced experience that goes beyond traditional viewing.
These include personalized watchlists so that users can easily return to what they were watching, as well as giving users the ability to create their own playlists from any available content. With these features, VIU helps users explore, discover and enjoy their favourite content in an easy and intuitive way.
Sony Liv – Sony Liv is an Indian subscription-based video-on-demand streaming service owned by Sony Pictures Networks India Pvt. Ltd., a subsidiary of Sony Corporation.
It was launched in India in 2013 and provides a wide range of content, including movies, TV shows, sports, music videos, and other types of content, including original programming. The service has grown to become one of the leading providers of premium digital entertainment in India.
Sony Liv offers a variety of international and local content across multiple genres, languages, and countries. It streams both hot new releases as well as classic hits from its large library of titles. It also offers exclusive content, such as its own originals and premium subscriptions. The service is available on multiple platforms, including web, Android, iOS, and Smart TVs.
Sony Liv has a diverse library of content, with over 50,000 titles, including Hollywood blockbusters, Bollywood classics, regional films, television series, short films, music videos, and animation.
It offers some of the most popular titles from America, Europe, and Asia, as well as live sports events like the English Premier League and La Liga. The service also offers its own productions, including original series like "Love Lust and Confusion" and "Locals".
Sony Liv has a strong focus on user experience, with easy navigation, high-quality content, and a seamless streaming experience. It also provides parental controls to help parents manage their children's viewing habits. It offers various payment options, including credit/debit cards, net banking, mobile wallets, and UPI.
In conclusion, Sony Liv is an excellent platform for streaming digital entertainment content in India. It offers a vast selection of content, including exclusive originals, live sports events, and international movies and television shows. Its user interface is intuitive and easy to use, and it provides multiple payment options to suit different needs.
Hungama Play – Hungama Play is a streaming service and mobile app launched in 2023 by Hungama Digital Media Entertainment Pvt. Ltd. It allows users to stream and watch TV shows, movies, and videos on their mobile devices.
The service offers a wide range of content, including Bollywood movies, classic movies, new releases, TV series, comedy clips, and music videos. Users can explore and search genres such as drama, action, romance, horror, and comedy, as well as regional content from India, Nepal, Sri Lanka and Bangladesh.
The service also provides exclusive content, including web series, audio stories, podcasts, and stand-up specials. The app has a user-friendly interface and includes features like personalised recommendations, playlists, and bookmarks. Users can also cast content onto external screens using Google Chromecast.
Hungama Play also provides an online platform for its subscribers to watch ad-supported content. It enables users to gain access to promotions, exclusive deals, and discounts through its partner network.
It also offers parental control settings to ensure safe viewing for children. In summary, Hungama Play is a comprehensive streaming service that offers a great range of content and features to make watching movies, TV shows and videos fun and enjoyable.
Voot – Voot is a leading digital entertainment platform in India, offering over 50,000 hours of content across genres such as comedy, drama, non-fiction, kids, and regional. It provides users with access to a variety of streaming services, including movies, TV shows, and original web series, along with over 10,000 hours of video-on-demand library content.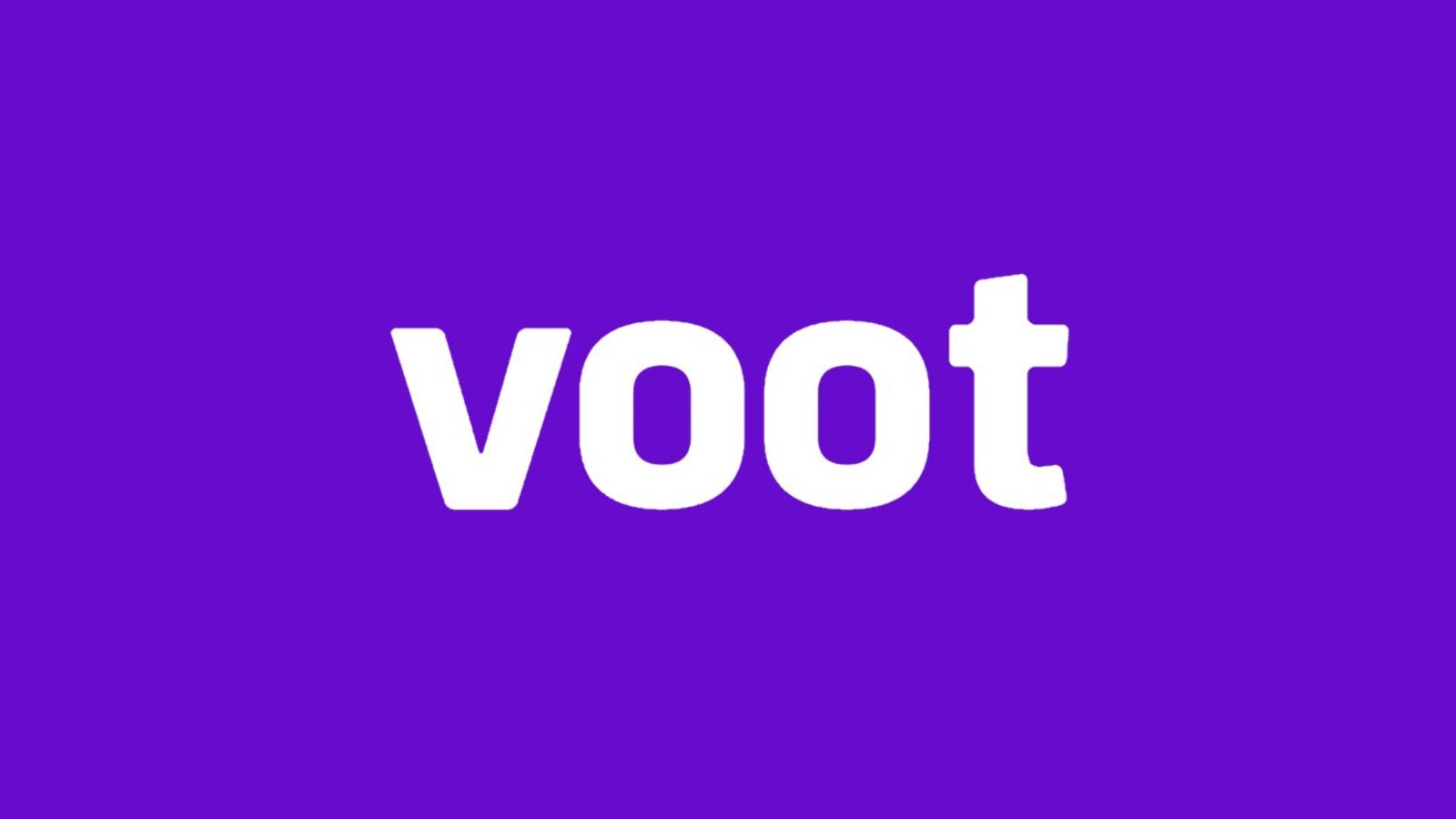 Voot also offers exclusive original content, live streaming of sporting events, music videos, and much more. The platform is available on Android, iOS, Apple TV, Chromecast, Fire TV Stick, Roku, and Web browsers.
It is the first Indian streaming service to have an international presence, with its app being available in the UK and US. Voot offers an ad-supported free tier and a premium subscription plan for users who want access to exclusive, ad-free content.
With a broad range of content, Voot has something for everyone, from children's stories to reality shows and movies. Voot has partnered with major brands like Kindle, Apple, Google, and Microsoft to bring experiences to life.
With its vast collection of content, Voot ensures that there is always something new and exciting for its viewers.
CONCLUSION
In 2023, digital media companies in India have seen unprecedented growth. The industry is now worth billions of dollars and employs millions of people. Some of the top players include Zee Entertainment, Amazon Prime Video, Hotstar, SonyLIV, and Voot.
These companies have revolutionized the way Indians consume content with their innovative use of technology to create immersive experiences for users. The success of these companies has led to a surge in investment from venture capital firms, helping the industry reach new heights.
This increased competition has also resulted in better quality content, which is what the Indian public values most. Overall, digital media companies in India have grown exponentially over the past few years and will continue to do so into the future.