Trends
Top 10 Best Renewable Nuclear Energy Companies In USA In 2023
Top 10 Best Renewable Nuclear Energy Companies In USA In 2023
INTRODUCTION
Renewable nuclear energy companies in the United States are gaining traction in 2023 as the world shifts towards clean, sustainable sources of power. These companies are focused on developing and deploying nuclear energy technologies that can generate electricity without emitting carbon dioxide or other greenhouse gases into the atmosphere.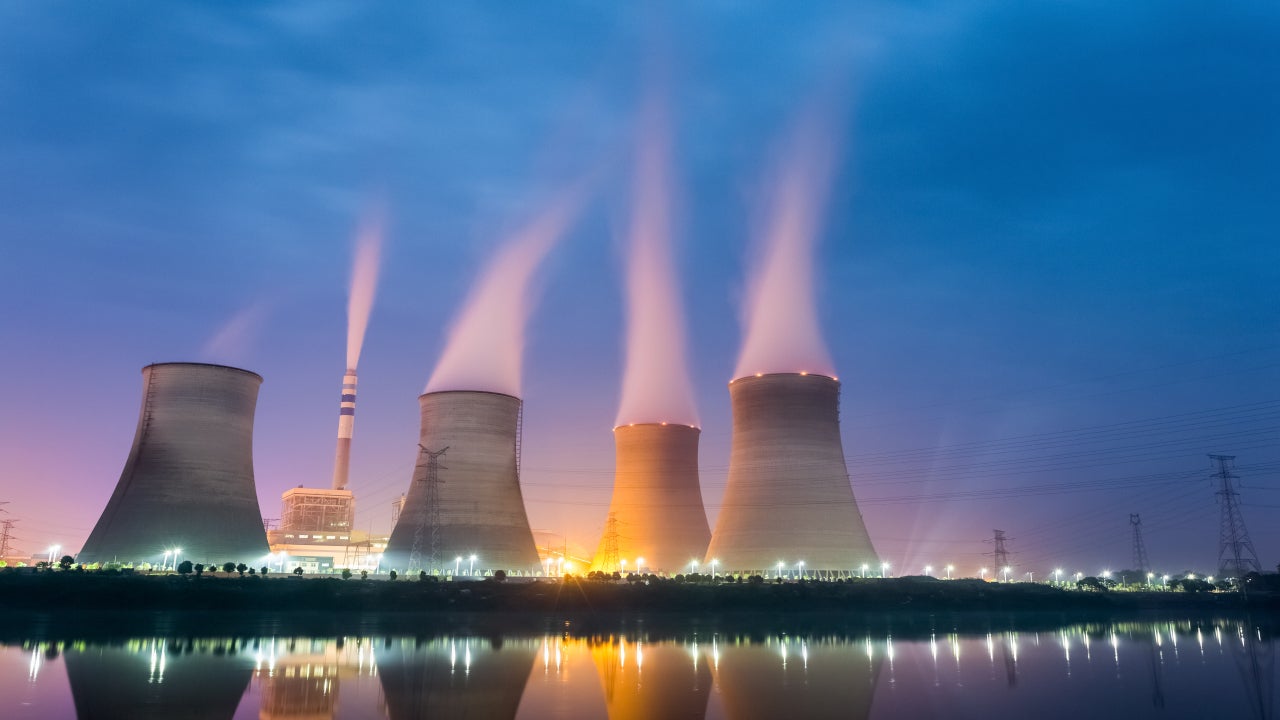 NuScale Power is leading the way in this sector, having recently developed a unique small modular reactor (SMR) design that is both safe and cost-effective. NuScale's SMR has been tested and approved by the U.S. Nuclear Regulatory Commission and is capable of producing up to 60 megawatts of electricity. The company also plans to build an entire fleet of these SMRs to provide clean energy for decades to come.
TerraPower, founded by Bill Gates, is another major player in the renewable nuclear energy space. Their mission is to develop advanced nuclear technologies that are cost-competitive with other sources of energy. TerraPower is currently focusing on two projects; a sodium-cooled fast reactor and a traveling wave reactor. Both of these designs are expected to be highly efficient and could help power the future of the United States.
In addition to these two companies, numerous other renewable nuclear energy companies are operating in the United States. Hyperion Power Generation, General Atomics, Westinghouse, and X-energy are just a few of the many US-based businesses focused on advancing the use of clean nuclear power.
All in all, the future of renewable nuclear energy in the United States looks bright. With the continued support of governments and investors, we can expect these companies to continue making progress and providing more reliable, affordable, and environmentally friendly sources of electricity.
IMPORTANCE
In 2023, renewable nuclear energy companies in the USA will be of great importance. Renewable nuclear energy is one of the most promising sources of clean and sustainable energy, and its use can help reduce reliance on fossil fuels and contribute to a healthier environment.
In the USA, there are currently several companies involved in the research and development of renewable nuclear energy, including TerraPower, X-energy, NuScale Power, and Oklo Inc. These companies are focused on creating innovative and cost-effective technologies for the production of clean nuclear energy that comply with safety standards.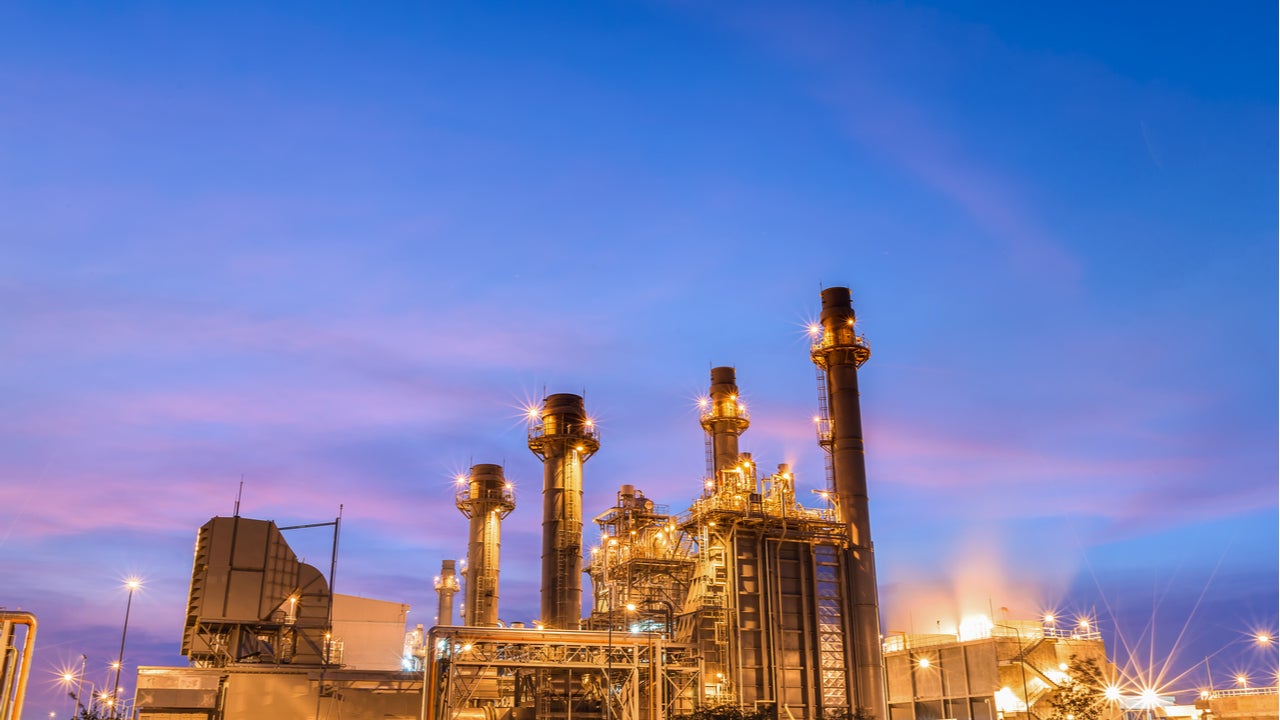 The USA has made strides toward achieving energy independence by investing heavily in renewable nuclear energy. The country has committed billions of dollars to the development of this technology and has established incentives such as tax credits and grants to support businesses engaged in research and development.
This money helps to ensure that these companies remain competitive and profitable in the highly competitive energy market. In addition, the government has also created programs to increase public awareness of renewable nuclear energy and to encourage businesses to invest in this sector.
Renewable nuclear energy is a key part of the U.S. government's long-term energy strategy. It is expected that the country's share of electricity generation from nuclear power will continue to rise over the next decade.
This will result in a greater reliance on renewable sources of energy, including solar, wind, and hydropower. As a result, renewable nuclear energy companies in the USA will be vital to meeting the nation's energy needs in the future. They will play an integral role in helping the country transition to a cleaner, more sustainable energy system.
Here are the top 10 best renewable nuclear energy companies in USA in 2023.
General Atomics – General Atomics is a diversified global aerospace and defense company, founded in 1955. They are best known for their research in the field of nuclear energy and fuel cycle technologies, including nuclear fusion and radiation technologies, advanced energy systems, and energy storage and conversion.
They also specialize in developing autonomous systems, such as unmanned aerial vehicles (UAVs) and robotics, for military and civilian applications. Their products also include powerful computing platforms, satellite communication and navigation systems, ground robots, and other advanced electronics.
The company was founded by two scientists, brothers Dr. James E. Riley and Dr. Linden A. Riley, who had a vision to develop and apply atomic energy for beneficial use. The original name of the company was General Atomic Corporation, and they made their first atom-powered electricity from a reactor in 1958. Throughout the years, their focus shifted from energy research to defense and security applications.
Today, General Atomics employs over 8,000 people, mainly in the United States. Their headquarters is located in San Diego, California, and their global operations are divided into five business units: Global Security Solutions, Civil Aviation, Defense Systems, Energy Technologies, and Research and Development.
Their Global Security Solutions unit focuses on manufacturing and selling products for homeland security and intelligence, border security, transportation safety, emergency response, and critical infrastructure, while the Civil Aviation Unit designs, manufactures, markets and services integrated commercial aircraft systems, components, and service solutions. The Defense Systems business unit provides tactical missiles, radar systems, C4ISR systems, and other defense systems.
The Energy Technologies business unit develops high-end nuclear power plant technology, fuel cycle technologies, and advanced energy systems. Finally, the Research and Development unit focuses on developing cutting-edge technologies, such as autonomous systems, unmanned aerial vehicles, robotics, and artificial intelligence. As of 2018, General Atomics reported revenue of $3 billion.
X-energy – X-Energy is a cutting edge energy company that specializes in the production and distribution of renewable energy solutions. They are committed to making clean, affordable and reliable energy accessible to all. Their mission is to provide innovative products and services that promote the transition to an environmentally sustainable future.
X-Energy offers many different products and services including solar panels, wind turbines, and hydroelectric power plants. They work closely with their customers to create customized solutions tailored to their needs. Their team of experts provides customers with personalized advice and assistance throughout the entire process.
In addition to providing renewable energy solutions, X-Energy is also leading the way in energy storage technology. They have developed advanced battery systems that allow customers to store and manage their energy usage more effectively. These systems ensure that customers get the most out of their energy resources while reducing their overall costs.
X-Energy is dedicated to creating a cleaner, healthier and more sustainable future. They continuously invest in research and development to develop new technologies that reduce emissions, conserve resources and make energy more accessible. With their commitment to innovation, X-Energy is helping to shape the future of energy.
TerraPower – Terrapower is a technology company founded in 2020 by Bill Gates and several other prominent figures. The company's mission is to develop reliable, cost-effective and clean energy solutions that reduce dependence on fossil fuels.
To achieve this goal, the company has focused on advanced nuclear energy systems, particularly molten salt reactors, which have the potential to generate electricity with much lower emissions than coal, natural gas or other forms of energy production.
Terrapower works with partners around the world, combining cutting-edge technology with new economic models to make their projects cost-effective. They have an impressive team of experts and engineers who are pushing the boundaries of research and development.
Terrapower looks to build an interconnected system of reactors stretching across the globe, connected through power grids and renewable energy sources to provide access to reliable and clean energy for everyone.
This could revolutionize the way we produce and consume energy, reducing our dependence on fossil fuels and helping move us towards a more sustainable future.
NuScale Power – NuScale Power is a leading American nuclear energy company, dedicated to developing the world's safest and most innovative small modular reactor (SMR). Based in Portland, Oregon, NuScale is a privately owned venture-backed company, with strategic investments from Fluor Corporation, Rolls Royce and others. The company has developed a revolutionary, scalable light water nuclear power plant that offers unprecedented safety, affordability, and scalability.
At the heart of NuScale's technology lies its unique design for a small modular reactor (SMR). This approach allows for a single NuScale Power Module (NPM) to produce up to 60MW of power – enough to power the equivalent of 50,000 homes. Uniquely, this SMR is completely scalable, with up to twelve NPMs being combined into a single NuScale Power Plant that can generate up to 720MW of electricity. This scalability gives NuScale the flexibility to provide customers with the exact amount of electricity they need.
NuScale is also pioneering advances in safety. Its SMRs have been designed to be inherently safe and self-correcting in the event of an accident, using natural forces like gravity, convection and conduction to circulate coolant and avoid overheating. Further, there are no active systems required to shut down the reactor, making it resilient to extreme events such as loss of site power or other utility services.
Finally, NuScale's costs are significantly lower than those of traditional large reactors, making it more attractive to potential customers. NuScale's SMRs also require less space, meaning that customers can make use of existing infrastructure where needed. This makes NuScale an attractive option for power companies looking to upgrade their operations, while minimizing capital expenditure and installation time.
In short, NuScale Power is an innovative leader in the development of small modular reactors, offering both flexible scalability and unprecedented safety at significantly lower costs than traditional large reactors. It is for these reasons that NuScale is seen by many as an important part of the future of nuclear energy.
TerraClear – Terraclear is a leading technology company that specializes in renewable energy solutions. Founded in 2020, the company has grown rapidly to become one of the most innovative and advanced providers of solar, wind, and other clean energy services.
The company's mission is to make renewable energy accessible, affordable and reliable for everyone. To achieve this goal, they have developed a wide range of products and services to meet the needs of a variety of customers. These include state-of-the-art solar panels and wind turbines, as well as financing options and energy storage systems.
In addition to their core offerings, Terrraclear also provides education and training for Renewable Energy Technicians and Professionals. They offer courses on installation, maintenance, and troubleshooting of renewable energy systems, and provide certified technicians and professionals with the resources they need to succeed in their careers.
Terraclear also provides engineering and consulting services to help their customers design and construct comprehensive energy systems. Their team of engineers and consultants are experienced in the latest technologies and can quickly implement strategies to maximize efficiency and cost savings.
Finally, Terrraclear is also dedicated to sustainability. Their headquarters is powered by 100% renewable energy, and they work hard to minimize their energy use and reduce their impact on the environment. By investing in green infrastructure, they are actively working towards a future where clean energy is an integral part of our daily lives.
Oklo – Oklo is a company that has revolutionized the energy industry. Founded in 2021, Oklo has developed a technology called advanced nuclear fission which produces clean and sustainable energy at a fraction of the cost of traditional energy sources.
This radical new energy source has allowed Oklo to become one of the leading providers of electricity in many countries. By utilizing their innovative technology, Oklo has been able to reduce emissions substantially while providing steady, reliable power. Oklo's advanced nuclear fission reactors are designed with safety and efficiency in mind, and they use less land and fewer resources than other power plants.
Additionally, since the reactors run on uranium, they produce virtually no pollution or waste. This makes Oklo a great choice for those looking for a clean and green energy source. Oklo is constantly innovating to stay ahead of the competition and provide customers with the best possible energy options.
From powering cities to enabling more efficient manufacturing processes, Oklo has become the go-to source for many businesses across the world.
Holtec International – Holtec International Company is a global leader in the design, manufacture, and supply of specialized nuclear power plant components and services. Founded in 1986, Holtec has become one of the world's largest independent suppliers of specialized components and services to the nuclear power industry.
Holtec offers a comprehensive range of products and services, including reactor internals, control rod drive mechanisms, fuel assemblies, safety injection pumps, and other exotic components essential to operating a nuclear power plant. Holtec also provides engineering and construction services for equipment upgrades, as well as operational assistance for nuclear power plants.
In addition to its role as a trusted supplier to the nuclear industry, Holtec is active in research and development, constantly pushing the boundaries of what is possible with current technology. Holtec's commitment to quality and excellence is demonstrated through their ISO 9001 certification, which covers all products and services offered.
This commitment to quality serves to protect public health, safety, and the environment from the potential risks posed by nuclear power generation. Holtec's nuclear power-related activities are strictly regulated to ensure that the company meets the highest safety standards.
Holtec International is committed to providing innovative solutions that help customers succeed in today's fast-paced and ever-changing nuclear power industry.
Hyperion Power Generation – Hyperion Power Generation Company is a cutting-edge energy solutions provider, focused on developing and delivering reliable, clean, and renewable electricity to the world. Founded in 2021, Hyperion has quickly become a leader in the global energy market, providing cutting-edge energy solutions to clients in over 30 countries around the world.

Hyperion's mission is to create a cleaner, more efficient, and more sustainable future for all. To that end, their power plants are designed with advanced technology and innovative features to maximize energy efficiency and reduce environmental impact. The energy solutions Hyperion provides include solar, wind, geothermal, tidal, biomass, and nuclear. Hyperion is also one of the few companies in the world utilizing fusion power as a source of energy.
Hyperion's commitment to sustainability extends beyond just the energy solutions they provide. They have established partnerships with governments, businesses, and non-profits to promote responsible power generation and encourage the adoption of sustainable solutions.
Hyperion has also invested heavily in research and development, creating groundbreaking technologies such as nanomaterials, advanced algorithms, and artificial intelligence systems to improve efficiency, reduce emissions, and realize the potential of renewable energy sources.
Hyperion's commitment to innovation has made them a leader in the energy sector, and they continue to push the boundaries of what is possible with sustainable energy solutions. By 2025, they aim to power 20% of the world's energy needs with their solutions. With their focus on sustainability and innovation, Hyperion is poised to shape the future of energy production and usher in an era of clean, renewable energy.
New Atom Energy – Atom Energy is a new energy company that has been launched in 2023 with the goal of providing clean, renewable energy to people around the world. The company has developed a revolutionary technology that utilizes atomic properties to create an efficient and cost-effective way to generate electricity.
Atom Energy works by using tiny atoms, each containing a huge amount of energy, which are then released as electricity when needed. This process is incredibly efficient and requires minimal environmental impact.
The energy produced by Atom Energy is 100% clean and renewable, and it can be produced in large quantities. There is no need for fossil fuels or other forms of pollution, making the energy source more sustainable than ever before. In addition, the energy produced by Atom Energy is reliable and consistent, ensuring that customers always have access to power.
Atom Energy employs a team of highly trained professionals who are experts in their fields. They use advanced algorithms and models to identify the most efficient pathways to converting atoms into energy. In addition, they work closely with partners to develop new technologies and research methods that could further improve the efficiency of atom energy production.
Atom Energy also works with local communities to ensure that the benefits of their technology reach those who need it most. By providing clean, reliable power to people in rural areas, Atom Energy can help to reduce poverty and create jobs for the local population.
Atom Energy is set to revolutionize the way we produce and consume energy. With its unique technology and commitment to sustainability, Atom Energy looks to be an essential part of the future where everyone has access to clean, renewable energy.
Kairos Power – Kairos Power is a company that specializes in the development, manufacturing and deployment of advanced nuclear power systems. Founded in 2020, the company has quickly become one of the leading innovators in the nuclear power industry. Kairos' mission is to revolutionize energy production through advanced nuclear technologies while also ensuring safety and reliability.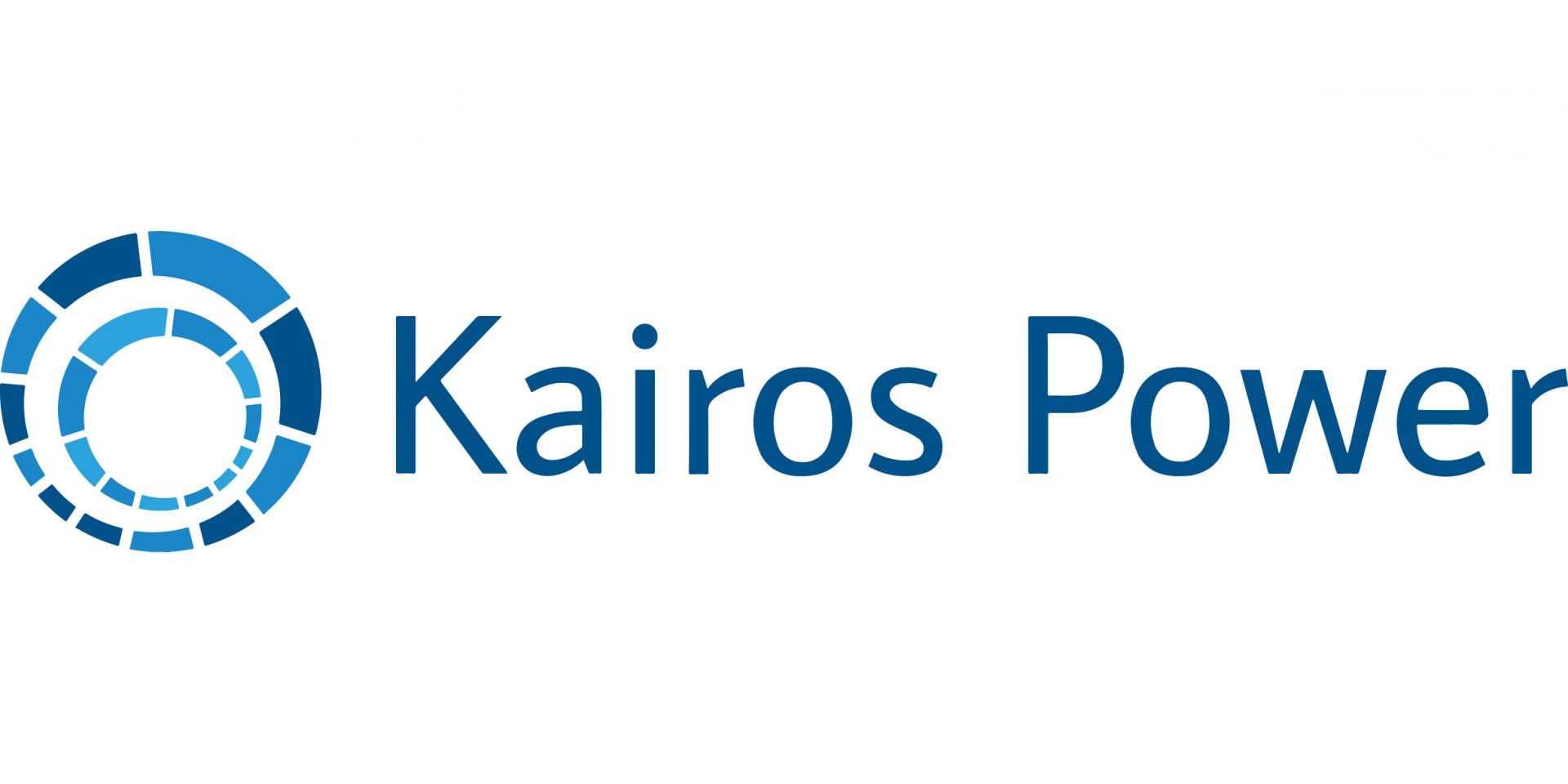 Their flagship product is the Kairos Gen-1 Nuclear Reactor System, an advanced reactor design that uses thorium fuel to generate clean, safe, and reliable electricity. The system is designed to be exceptionally efficient and cost-effective, with the potential to provide enough energy for entire communities at a fraction of the cost of traditional energy sources.
Furthermore, it produces far less waste material than traditional nuclear reactors, making it much more environmentally friendly.
Kairos also offers a wide range of other services, from research and development to engineering and construction, to help ensure customers get the best possible results from their investments. The company also provides rigorous safety testing and certification programs to ensure their nuclear products meet the highest standards of quality and security.
In addition to their own products, Kairos partners with other companies to develop innovative solutions for the nuclear industry. For example, they recently partnered with Lockheed Martin to create a new type of nuclear fuel that utilizes thorium and uranium resources more efficiently.
With such partnerships, Kairos is helping to transform the nuclear energy sector and make nuclear power more accessible and economically competitive.
CONCLUSION
In 2023, the renewable nuclear energy industry in the US is booming. Companies are making huge investments in research and development to make the technology more efficient and affordable. Several companies have already begun building commercial-scale nuclear power plants, with several more planned for the near future.
The industry is expected to continue growing as the technology matures and becomes more attractive to investors. This growth has created thousands of jobs in the sector and is helping reduce the environmental impact of electricity production. As the technology continues to evolve in the coming years, it is likely that the US will become a leader in the renewable nuclear energy sector.