Trends
Bhopal : Top 10 most Successful Startups
Top 10 most Successful Startups in Bhopal
The startup culture is well-known in major cities, but Bhopal is quickly becoming a startup hotspot, with investors attending events in search for viable and unique business ideas.
Bhopal, a city in Madhya Pradesh, has a startup fever similar to other tier-ii towns. Madhya Pradesh's State Government has been collaborating with the federal government to promote a startup culture and increase entrepreneurial spirit in the State.
Former Chief Minister Shivraj Singh Chauhan has emphasized his intention to assist people in Madhya Pradesh in improving their business production and propelling the State to the top of the business rankings on variety of events. Here is a list of top Bhopal startups that are operating fairly.
Easy Retail For You(ER4U): POS & Billing Software India
Easy Retail for You (er4u) is India's top GST-compliant retail POS software. TBI Technologies created it planning to assist Indian merchants in increasing their sales by 30% and turning them into intelligent retailers. Er4u streamlines the process and saves time. It is a point-of-sale system used by shops for retail billing and stock management.
ER4U is a billing, barcoding, and inventory software solution for retail enterprises. Purchases, returns, Sales, Exchange, Salaries, costs, reporting, CRM, and other modules are included in the package. For single store software, the firm costs INR 15000. Kala Niketan, Sahra, and National Stores are the customers.
Abhinav Saxena and Sohil Bansal are the founders of the SaaS industry.
In their unique software, ER4U allows merchants to manage their store sales (including inventory, buy, sales, HRM, CRM, Accounts, and invoicing) including e-commerce channel sales.
The Indian retail market (90 percent) is now grappling with issues like inventory management, competing with e-commerce sites, and clearing off old inventories. As if this weren't bad enough, local and national competitors are vying for their business.
Many businesses would decide to attract these merchants onto existing busy e-commerce platforms, where they would perish in ambiguity because of their lack of knowledge of the industry. Few companies would be concerned about the everyday inventory and management struggles that merchants face.
Easy Retail For You (ER4U) is a late-stage entity that helps retailers manage their store sales (including inventory, purchases, sales, HRM, CRM, and accounting) and e-commerce channel sales using a user-friendly platform.
In September 2016, ER4U declared that they had over 50 customers with INR 9 lakh in income, with its customers processing more than INR 10 crore in transactions using the platform.
It aims to expand to 12 cities in 18 months, with an attempt to bridge the gap between e-commerce and a major part of the country's retail market outlets. Easy Retail for You (ER4U) was launched in 2015 by Abhinav Saxena and Sohil Bansal.
India's retail business is about $600 billion and is expected to grow to $1 trillion by 2020. India now has 15 million retail shops, with 30% Urban Shopkeepers and 10% organized. This translates to a direct market size of $4.5 billion.
"We were aware of a common retailer's pain points across eight years of running a retail family business." As we investigated more, we found out that their aversion to modern technologies had exacerbated their old business style. They continued to operate without much in the way of infrastructure or business management to scale up. Even if they were trying to transition to e-commerce or installing the necessary software, efficiently making use of these resources was still a long way off," says Sohil.
"Imagine a stock worth billions of rupees losing value due to a lack of well-integrated Supply Chain management. It's one thing to say that 90% of retail is disorganized; it's another to do something about it. But that's what piqued our interest the most," says Abhinav.
Company Overview
| | |
| --- | --- |
| Name | Easy retail for You aka ER4U |
| Industry | Internet of things, Retail technology and Software |
| Founder(s) | Abhinav Saxena and Sohil Bansal |
| Founded date | June,2015 |
| Operating Status | Active |
| Company Stage | Unfunded |
| Competitors | RELEX, Lightspeed, Bazaarvoice, CallidusCloud, SPS Commerce etc. |
CollegeKhabri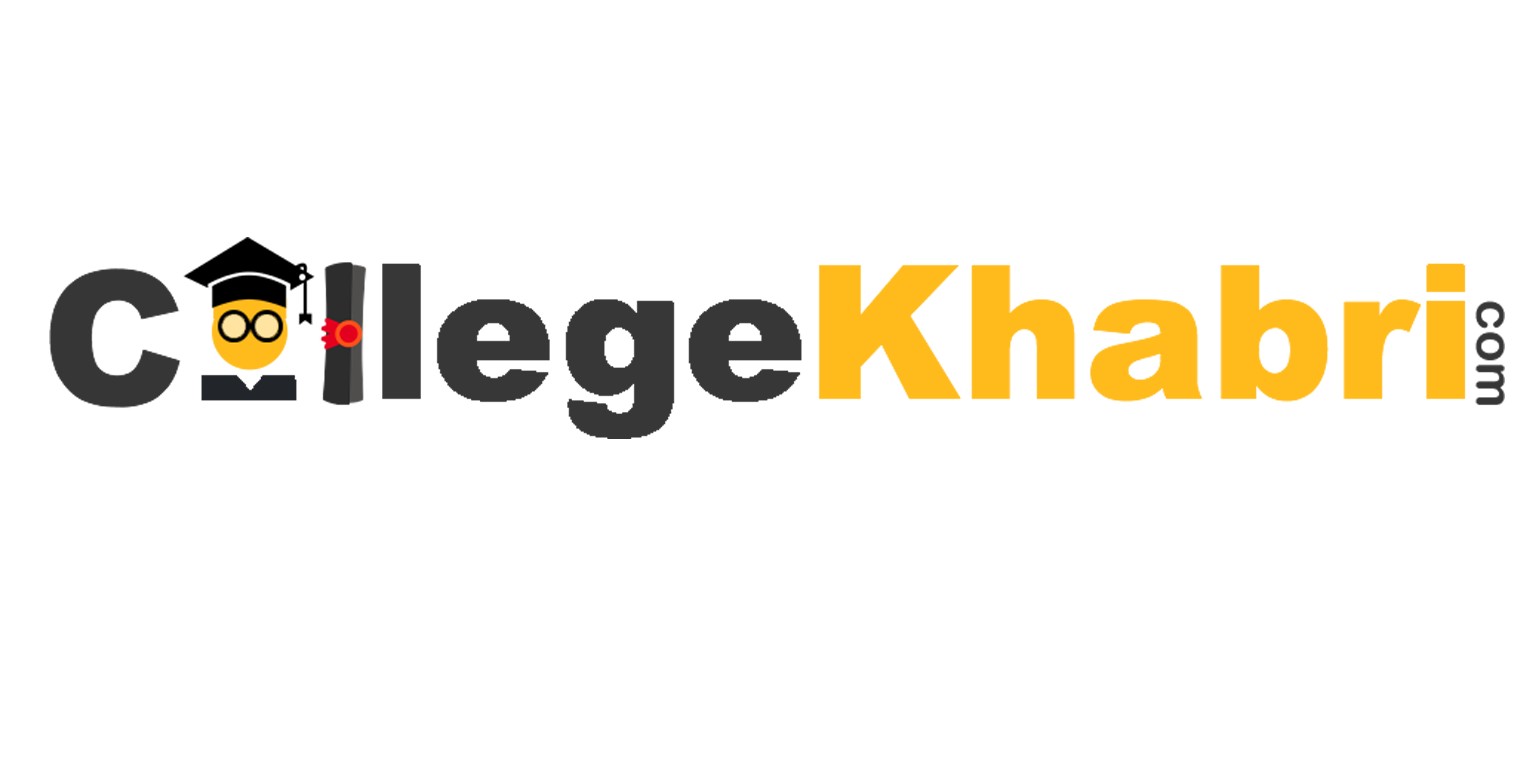 Arshi Khan is the founder of this Edtech company. CollegeKhabri focuses on online admissions, career counseling, scholarship opportunities, and career coaching.
CollegeKhabri is a website that provides well-organized information on colleges and the courses they provide. Parents, kids, and Educators will go over this material and pick the best option for them.
Finding the perfect Institution is always a challenge for students, professors, and parents. Choosing from many institutions that provide high-quality education is a intimidating thing, but CollegeKhabri has simplified the process for them.
Collegekhabri is a web-based career and education counseling platform developer and operator. The company's online platform provides a variety of educational courses, colleges, and universities in India and abroad, in addition to the most accurate and detailed information about colleges, courses, careers, Fees, Placement, and other education-related topics, allowing students to make better career decisions.
Arshi Khan who established CollegeKhabri, she graduated from Vellore Institute of Technology with a Bachelor's Degree in Chemical Engineering. CollegeKhabri is headquartered in Bhopal, Madhya Pradesh, and serves. It grants a scholarship of 1 lakh rupees called "The KHABRI."
According to G2 Stack, Collegekhabri employs 27 technological tools and services, including HTML5, Google Analytics, and jQuery.
According to BuiltWith, Collegekhabri is actively employing 33 technologies on its website. Google Analytics, Google Font API, and Apple Mobile Web Clips Icon are included in them.
Vishal Dixit contributed an unknown sum to Collegekhabri. On March 13, 2020, a round was submitted.
Company Overview
| | |
| --- | --- |
| Legal Name | Dirasa Pvt Ltd. |
| Industry | Educational and training service; Educational Software |
| Founder(s) | Arshi Khan, Rothar Jelis |
| Founded date | Nov 2016 |
| Operating Status | Active |
| Company Stage | Seed |
| Total Funding | Amount undisclosed |
| Investors | Vishal Dixit |
| Competitors | CollegeDekho, Quero, Edukasyon.ph, Collegedunia, GetMyUni  |
OnnWay
Rahul Rajput is the founder of this Transport & Logistics based company.
Onnway.com is a freight platform that allows loaders and vehicle suppliers to connect easily. OnnWay is addressing some of the most pressing concerns in identifying prices, route optimization, on-demand availability, transit tracking, and timely delivery.
Onnway.com is an online freight open market platform where our loader and Vehicle Provider may connect. We're focusing on some of the most pressing concerns in identifying prices, route optimization, on-demand availability, transit tracking, and fast delivery.
Thanks to Onnway's unrivaled technological platform, the entity is committed to ensuring that the right Loader is matched with the right agency supplier at the proper pricing.
All of the client's shipments may be managed on a single, logical, and simple platform. On Onnway, you find available vehicles all around India without any prior arrangements or making any phone calls.
You may monitor the status of your shipment every mile. The company is dedicated to assuring consumers that only the right Loader is bonded with the proper fleet operator at any given time based on your source, address, articles to be sent, and other specifics using onnway's unrivaled technology platform.
Onnway Solutions Private Limited is a Private company established on February 5, 2021. It is a non-government company registered with the Registrar of Companies in Gwalior.
It has a paid-up capital of Rs. 100,000 and authorized share capital of Rs. 100,000. It is concerned with supporting auxiliary transport activities and travel agency activities.
Rahul Rajput and Akhilesh Rajput are the directors of Onnway Solutions Private Limited.
Company Overview
| | |
| --- | --- |
| Legal Name |  ONNWAY SOLUTIONS PRIVATE LIMITED |
| Industry | Logistics, FMCG, Mobility / Transportation |
| Founder(s) | Rahul Rajput    |
| Founded date | 2021 |
| Operating Status | Active |
| Company Stage | Unfunded |
| Competitors | Roadie, Backpack, Triplogic, Nimber, Envyl etc |
HackerKernal
Husain Saify is the founder of this company in Web Development.
HackerKernel is an IT services company that specializes in scalable business solutions.
HackerKernel works with startups and businesses globally to create mobile and online applications. It operates, based on a time and material model. HackerKernel focuses on the company's preferences.
HackerKernel is an IT services company that specializes in providing highly scalable business solutions using cutting-edge processes and unique approaches. Native, Hybrid, and Progressive Web Applications (PWA) are some of their favorite things to work on. It acknowledges the obstacles that today's entrepreneurs face, and the company works with them to help them achieve their goals by providing cost-effective technology resources through a exceptional partnership model.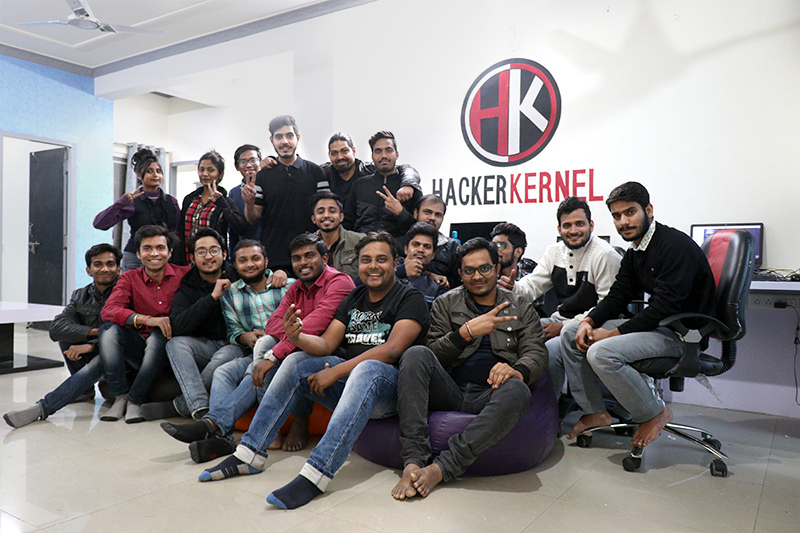 It is the ideal place for making all things appear Automagical. They create mobile apps, ERPs, CRMs, and websites with a touch of humane Innovation. The originality of this software development company is well-known. Connecting startups and businesses to the digital world, Hackerkernel combines Accessibility and Efficacy with Affordability.
If a corporation wants an app produced, it charges for the complexity and time it takes to complete the project by assigning a team to it. The company is now located in Bhopal, Madhya Pradesh's Arera Colony. The startup aims to assist technology resources through a one-of-a-kind collaboration program.
HackerKernel is a group of IT experts that are young, dynamic, and dream-driven. HackerKernel is headquartered in India, with offices situated in the United States, Japan, Australia, and the United Arab Emirates. HackerKernel aims to provide the best IT solutions to Startups & MNC all over the world. HackerKernel has been developing unparalleled technological products for established businesses and startups alike for the past six years.
Hackerkernal is one of the leading startups in Bhopal, with over 200 completed projects and 150 satisfied customers. It has worked in diverse sectors, and its customers' continued trust and happiness are evidence of their development. Hackerkernal solutions are a mix of cutting-edge techniques and low-cost technology resources. It is motivated by a desire to increase the success rate of new businesses.
Hackerkernal trusts so much in the strength of its ties like we would in the efficacy of its solutions. To create the best version of applications, hackerkernal, being App Developers, use technological tools and language programs such as C++, JavaScript, Bootstrap, HTML, PHP, Laravel, and others. Its database is built with MySQL and SQLite, and it creates graphics with Photoshop and Illustrator.
Services provided by Hackerkernal:
Development of Mobile Apps
It is a dedicated Mobile Apps Development Company with a team of professionals who can develop scalable and unique mobile apps for your company.
Cloud Computing Services
To ensure efficient administration and maximized company benefits, it provides top-notch Cloud Service.
Application Development for the Web
It provides a fully customized Web Application Development service depending on the needs and aims of the customer.
UI/UX (User Interface/User Experience) Design
Hackerkernel is a professional UI/UX design firm that provides assistance to clients in creating a stable and engaging User Interface. It provides excellent UI/ UX websites.
Services for AI and Machine Learning
Its Artificial Intelligence (AI) and Machine Learning (ML) services automate processes and provide solutions to improve the consumer experience.
Husain Saify established Hackerkernel in 2015. Husain has a Bachelor of Computer Science Degree. He began with an investment of Rs. 5000, which he got from his first website building business. In 2018, the firm had a revenue of Rs 1 crore.
HackerKernel has a team of 40 full-time engineers based in Bhopal and Kuwait.
Company Overview
| | |
| --- | --- |
| Legal Name |  Compile Technologies Pvt Ltd |
| Industry | Apps, Information Technology and Mobile |
| Founder(s) | Husain Saify |
| Founded date | Jun 12, 2015 |
| Operating Status | Active |
| Company Stage | Unfunded |
| Competitors | No Identified Competitors |
Netlink
Netlink provides technology solutions to develop clients' businesses. Anurag Srivastava is the founder of this IT Services based company.
Netlink is a renowned technological solution provider with over 20 years of experience in Bhopal, Madhya Pradesh. It is a reliable source of complete IT solutions since it focuses on delivering beneficial business results and simplifying operations.
Netlink is a group of experts with over 20 years of combined experience who are ardent about technology and its influence on the customers. Its team collaborates to deliver the most acceptable digital solutions for customers by exchanging ideas, information and comments on a regular basis.
It's not only Netlink's business; it's what motivates it to achieve every day. Netlink is a global corporate technology services and solutions firm based in Detroit, Michigan, with offices located in 18 additional cities worldwide. It was founded in 1999.
Netlink's services include a full suite of technology-enabled business solutions developed, integrated, and managed by a world-class team of IT experts. They believe that a great business solution should provide the prime product and the best service to ensure that the product achieves the expected results. This devotion motivates Netlink to provide solutions and services that constantly provide results.
Netlink was present in 18 countries, supported two data centers and four delivery centers. It has received several awards, including "Automotive Hall of Fame," "ET Entrepreneur of the Year," and others.
Anurag Srivastava started Netlink in 1999. Anurag holds a Bachelor's Degree in engineering from Maulana Azad National Institute of Technology and a Master's Degree in engineering from Clemson University (Master of Science). The headquarters of Netlink is in Michigan, USA.
Company Overview
| | |
| --- | --- |
| Legal Name | NETLINK SOFTWARE PRIVATE LIMITED |
| Industry | Information Technology |
| Founder(s) | Anurag Shrivastava |
| Founded date | 1999 |
| Operating Status | Active |
| Company Stage | Unfunded |
| Competitors | Park Place Technologies, AvePoint, Bureau van Dijk, KGiSL and Delta Technology. |
IT Fusion
Deepak Motwani is the founder of this IT services company.
IT Fusion is a Bhopal-based IT firm. Search Engine Optimization (SEO), Social Media Optimization (SMO), Web Design, Web Development, Software Development, E-commerce Solutions, and Internet Marketing are just a few of the services provided by IT Fusion. The firm began operations in Bhopal in April 2011 and has built a strong customer base in India and beyond in such a short period.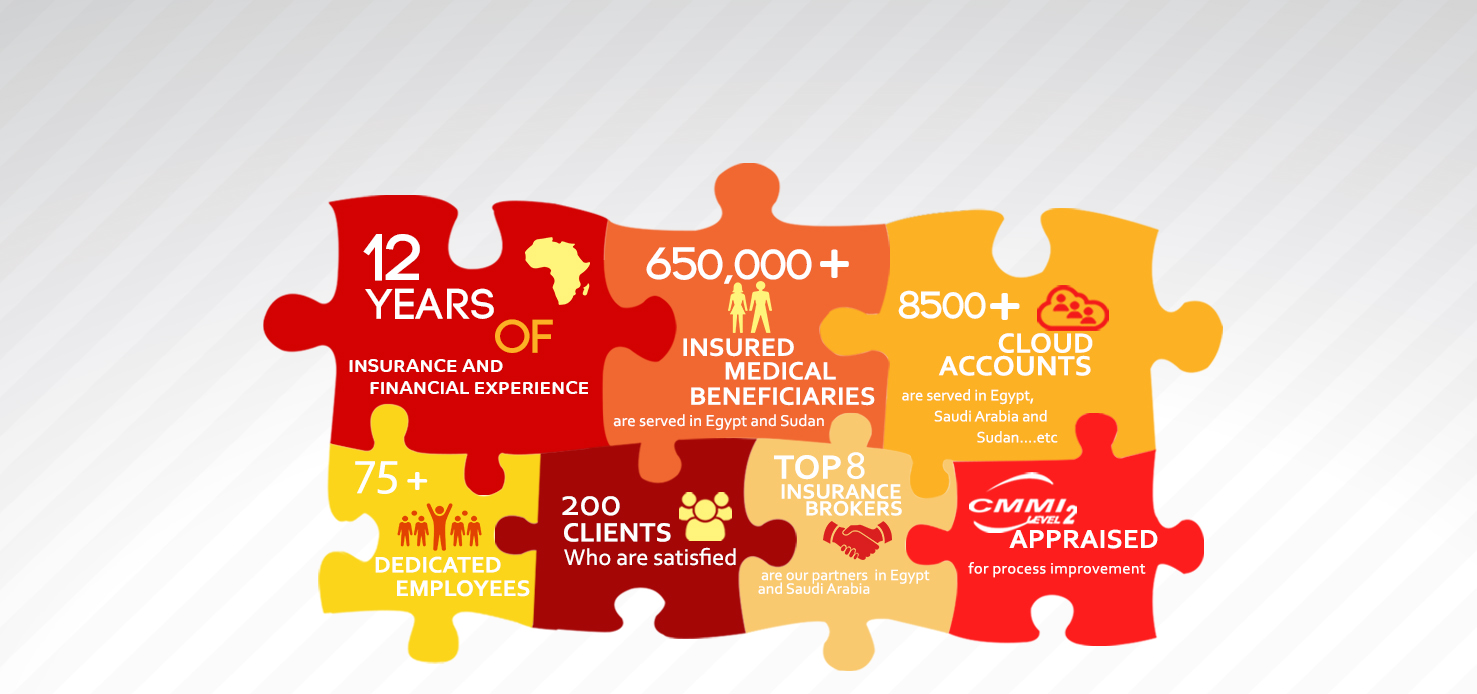 Every successful firm owes it to the world and its people to apply its resources and power to make a big difference. IT Fusion is committed to mobilizing funds within the firm and around the world in order to generate opportunities in the areas where it does business and to fulfill the commitment to serving the public good through new technologies and collaborations.
Search Engine Optimization (SEO), Social Media Optimization (SMO), Web Design, Web Development, Software Development, E-commerce Solutions, and Internet Marketing are just a few of the services provided by IT'Fusion. The company began operations in Bhopal in April of 2011 and has built a strong customer base in India and beyond in a short period.
The main aim at IT Fusion is to assist organisations and enterprises all around the world in growing and realising their full potential. The firm was founded with the objective of providing high-quality online and software solutions. Quality is important to IT Fusion, and customer satisfaction is their motto.
Company Overview
| | |
| --- | --- |
| Name | IT Fusion |
| Industry | Education, Computer training |
| Founder(s) | Deepak Motwani |
| Founded date | 2011 |
| Operating Status | Active |
| Company Stage | Unfunded |
GypsyShack
Jagpreet Pablo is the founder of this Travel industry based company. Gypsy Shack, founded in Bhopal, connects local outfits with visitors in a novel travel paradigm.
Gypsy Shack is a travel company with a distinctive style. It now includes 90 tour providers, all of whom were discovered as a result of personal referrals from seasoned travelers. Gypsy Shack's slogan is "engagement, exploration, and evolution." It is intended to provide many people with an out-of-the-box experience. Locals in Bhopal and the surrounding cities have benefited from the startup's efforts.
"Most of the travel in India is either temple tourism, sightseeing, or adventure," explains founder, Jagpreet. Even the most off-the-beaten-path travel agencies typically have this in mind. Gypsy Shack, on the other hand, appeal to a different palate. Sixty-five percent of our visitors are under the age of 25 and are searching for spiritual or transformative experiences."
Gypsy Shack established the 3 Es – Exploration, Engagement, and Evolution – as a new travel idea. "Under exploration, we take tourists to numerous isolated parts of India or offer them a fresh perspective on familiar favourites like Manali and Shillong." We include them in activities such as kayaking, contacts with locals and tribals, and so on. This allows individuals to take a trip within themselves, which leads to growth," Jagpreet says.
Jagpreet Pablo, the creator, is a former KPMG consultant and a graduate of Sri Ram College for Commerce, Delhi University, who believes that visitors to India should experience the unique sense of being in such a diverse and beautiful nation.
Gypsy Shack is unique as it does not have a corporate headquarters building. Jagpreet resides in Bhopal, while Chaitali works in Delhi. The other four members of the team, whose responsibilities span from content writing to marketing to programming, are based in different regions of India.
Gypsy Shack has managed to acquire momentum among India's travel aficionados, thanks to Jagpreet's bootstrapping efforts and a crew of six workers stationed at various locations.
Company Overview
| | |
| --- | --- |
| Legal Name | GYPSY SHACK HOLIDAYS PRIVATE LIMITED |
| Industry | Adventure travel,  Tourism , Travel |
| Founder(s) | Jagpreet Singh Pabla and Chaitali Bhatia |
| Founded date | 2013 |
| Operating Status | Active |
| Company Stage | Unfunded |
| Competitors | Exoticca, Travelzoo, China Space Travel Service, Icelolly, GoAhead Tours |
BusinessKeeda
BusinessKeeda is an online community that offers networking and incubation services. It is a platform for entrepreneurs to create and innovate further, as well as to assist them expand, and it is present in seven Indian cities. It's a place where entrepreneurs and companies can come together to learn, create, and grow.
Networking Services provided by businesskeeda:
Networking opportunities

Connection with entrepreneur and businessmen

Connection to strategic partner and co-founder

Community of founder who are passionate about helping one another

Connection to technical team

Connection to higher educational recourses

Build team

Solve real-time problems

Part-time, Full-time job employment
The firm was founded by Arshi Khan, Avinash Seth, and Rothar Jelis. Arshi, the CEO of BusinessKeeda, has ambitions to extend the company across the country, as well as assisting students at other institutions in organizing events and starting their own enterprises.
Company Overview
| | |
| --- | --- |
| Name | BUSINESS KEEDA START-UP CONSULTANTS LLP |
| Industry | Communities |
| Founder(s) | Arshi Khan, Avinash Seth, Rothar Jelis |
| Founded date | Oct 2016 |
| Operating Status | Active |
KhaDigi
KhaDigi is a handcrafted textiles firm founded by Umang Sridhar that obtains several varieties of khadi from a location that was formerly known for dacoits.
KhaDigi is a social company dedicated to reviving textile artisan traditions. KhaDigi is a Bhopal-based firm that specialises in handwoven textiles. KhaDigi began in 2017 as a way to empower women by teaching them how to weave and spin khadi cloth, has now expanded to provide a market and platform for local craftsmen.
KhaDigi is a social venture that aims to revitalise age-old textile craft practises while giving them a 21st-century "modern spin." KhaDigi's textiles are made by handloom weavers, dyers, block printers, and other craftsmen utilising cotton, silk, soya waste, or bamboo, all of which are 100 percent sustainable. They seek to safeguard the 1000+ employed craftspeople' socio-economic stability and partner with them to create new ideas for forthcoming fashion trends.
KhaDigi is striving to upskill craftsmen in using sophisticated technology as well as working with them on product creation and marketing by locating clusters of competent people, eager to work with age-old traditions.
KhaDigi takes it a step further, by teaching weaving and spinning to women in the region. It is trying to improve the lives of craftsmen in Bundelkhand by providing them with a pleasant working environment, improved machinery, and market access.
KhaDigi also intends to grow worldwide and sell Khadi goods to other countries, as well as form collaborations with major textile retailers such as Zara and H&M, which are devoted to sustainable fashion and the UN Sustainable Development Goals 2030.
Umang Sridhar graduated from the University of Delhi with a bachelor's degree in commerce.
Umang is also a Fellow at India's School for Social Entrepreneurs. In 2017, she was nominated for the WISE 100 award by NatWest Bank London, and in 2018, she was named a Top Woman Innovator of India by the Technology Development Board of India.
She just believes in one thing and lives by it: "Be the change you wish to see in the world."
Tanya Chugh is a Human Resources Management Professional with a London-based MA in Fashion & Luxury Brand Management and a position as a visiting faculty member at the Istituto Marangoni for Fashion Business.
Her exposure to the world of 'global fashion industry' inspired her to return to India and endeavour to promote and elevate the country's wealth of art and craft.
Company Overview
| | |
| --- | --- |
| Name | Khadigi |
| Industry | Fabric Supplier |
| Founder(s) | Umang Sridhar and Tanya Chugh |
| Founded date | 2015 |
| Operating Status | Active |
| Company Stage | funded |
| Total Funding | $45.5K as on Dec 31, 2019 |
| Investors | CIIE, Upaya Social Venture and AIC Aartech |
| Competitors | Kitterly, PandaHall, Eastman Staples, UpCraft Club, VENO |
Appointy
Appointy is one of the few Indian SaaS products that is thriving on a global scale. Appointy produces total income of INR 24 lakhs per month with just a team of 40 clients and a customer base of over 130,000.
Appointy is a web-based scheduling tool that lets users accept appointments online, send automatic email/SMS reminders, link with social networking and Google Calendar, accept online prepayments, and generate gift cards and discounts.
Appointy is a cloud-based scheduling tool for professionals and enterprises that helps them manage their appointment scheduling activities and routines. Businesses in a variety of industries can use the solution, including healthcare and wellness, education, medicine, professional services, and more.
Appointy offers website widgets that allow customers to take appointments straight from their websites, as well as bespoke subdomains for booking pages. Users may integrate booking functionality straight into a company's Facebook profile via Facebook integration.
Users may also define event capacity, designate available time slots, and track attendance. Users can specify class limits on a monthly or weekly basis, and students can plan repeating lessons. There are also mobile apps available for iOS and Android smartphones.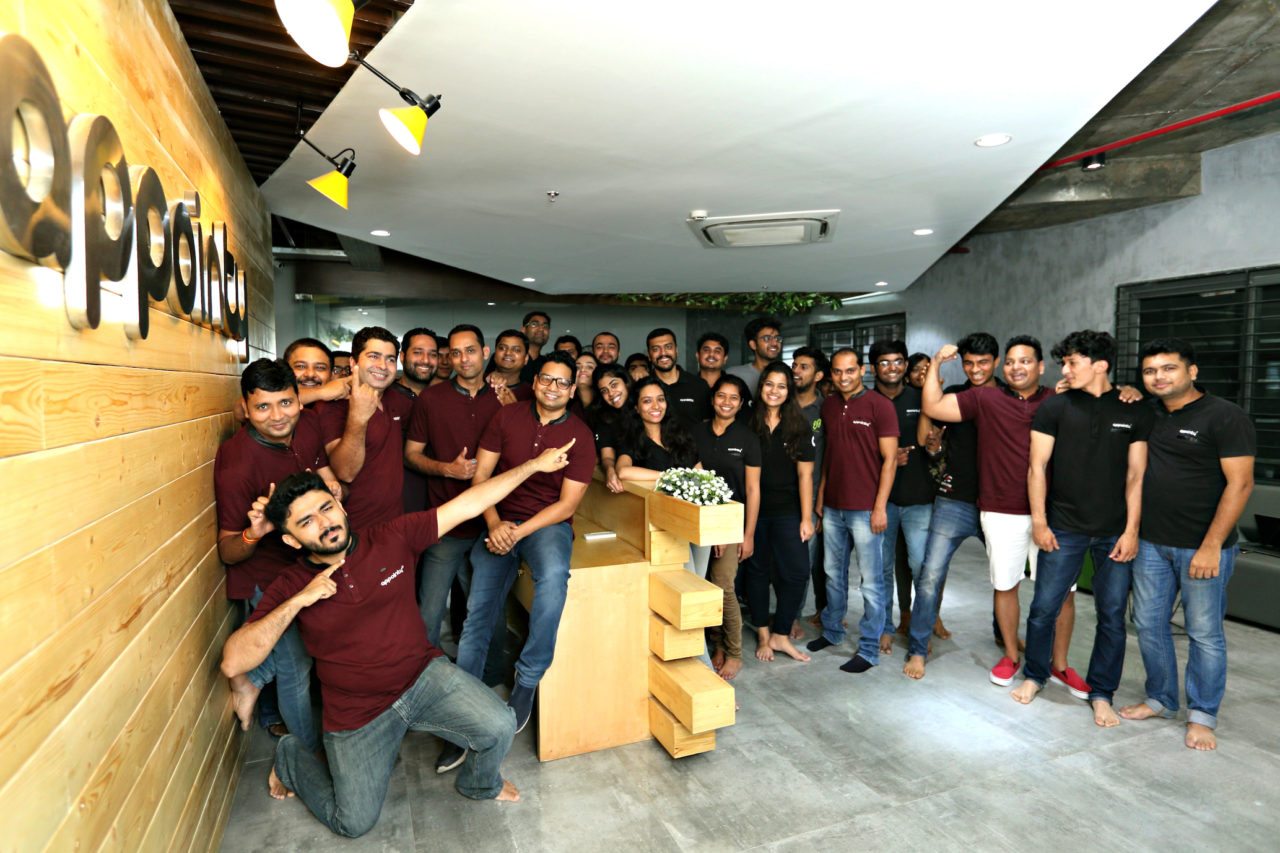 Support is provided by phone, email, and an online help desk and is available on a monthly subscription basis.
Appointy is a web-based (as well as a mobile platform) scheduling software that assists businesses in growing through social media. Can be integrated with any business to take appointments through the Web or over the phone, as well as social media integration. Businesses may also establish specials, discounts, or offers, which they can market to their existing or new consumers via Facebook, Twitter, or email. Along with the freemium version, the premium membership plans range from $9.99 to $99.99 each month. As of April 2014, the app/platform was being utilised by 58000+ clients in 77+ countries, generating a monthly net income of over Rs 24 lakh. The startup was fostered by Microsoft Ventures India.
Appointy is a simple, powerful scheduling software that may help you build and manage your company. Appointy lets you accept appointments online, send automated email/SMS reminders, link with social media and Google calendar, take online prepayments, offer promotions and discounts, and much more.
Appointy supports over a hundred verticals. They offer a plan tailored to your needs, no matter how big or little your company is. Appointy is trusted by over 150,000 organisations all around the world.
 As a result, it assists you in managing your clientele and marketing your services by accelerating word-of-mouth exposure. In 2006, Nemesh Singh established Appointy.
Appointy has raised a total of — from 1 round of financing. On May 23, 2014, a Non-equity Assistance round was raised.
Microsoft Accelerator Bangalore is funding Appointy.
Company Overview
| | |
| --- | --- |
| Name | Appointy |
| Industry | SaaS, Scheduling, Small and Medium Businesses, Social Media, Software |
| Founder(s) | Nemesh Singh |
| Founded date | May 18, 2006 |
| Operating Status | Active |
| Company Stage | Funding raised |
| Total Funding | $790K as on Dec 31, 2018 |
| Investors | M12 and Microsoft Accelerator Bangalore |
| Competitors | Calendly, MyTime, Breezeworks, Agendize, AppointmentPlus , Appointfix ,  Agendize , Breezeworks  etc |
So there you have it, a list of startup companies in Bhopal, Madhya Pradesh.