Trends
What the Chinese Communist Party's big party congress means for the economy this week
What the Chinese Communist Party's big party congress means for the economy this week
Chinese President Xi Jinping addressed the opening ceremony of the 20th National Congress of the Communist Party of China on Sunday, outlining the party's priorities for the next five years. Analysts at Natixis said Congress' influence on several sectors was a "huge boost for industrial policy," with Xi often referring to the need for innovation.
"The emphasis on national security suggests that zero-Covid policies and pressure on internet platforms will continue," Natixis analysts said.
According to Natixis analysts, this week's twice-a-decade Chinese leadership meeting will have a major impact on which sectors of the economy will receive support or continue to face pressure.
On Sunday, Chinese President Xi Jinping delivered a speech outlining the Communist Party of China's priorities for the next five years. An official version of that report will be released after the party's 20th National Congress concludes on Saturday.
The implications of the congress for several sectors "are a big boost for industrial policy," according to analysts at a French investment bank. They cited Xi's frequent references to the need for innovation.
They predicted that "green transition and semiconductors will continue to benefit."
China has stated that it intends to reach a peak in carbon emissions by 2030.
What it means for technology and real estate
Tensions with the U.S. have risen in recent years, most recently this month with the imposition of new export controls on China's chip industry.
"From the Chinese perspective, the most concerning aspect is that these restrictions are becoming increasingly difficult to circumvent," Gary Ling, Senior Economist, Asia Pacific, Thematic Research, Natixis, said at the webinar: during a webinar."In terms of industrial policy, China will increase its subsidies and support."
Another theme Xi emphasized in his speech was ensuring national security, specially in food and energy.
"The emphasis on national security suggests that zero-Covid policies and pressure on internet platforms will continue," Natixis analysts said. "Real estate will continue to feel pressure because any relief was barely mentioned in the speech."
Real estate, which accounts for roughly a quarter of China's G.D.P., has struggled this year like home sales have dropped due to Beijing's crackdown on developers' reliance on debt.
In his speech, Xi also emphasized China's emphasis on "Modernization," including "quality development" and shared prosperity – moderate prosperity for all, not just a few. Also mentioned.
Analysts believe China's crackdown on internet companies last year was motivated by policymakers' renewed emphasis on shared prosperity.
Covid's future growth is dependent on it.
Xi did not, however, specify whether the country's strict Covid policy would be lifted or maintained.
China's covid controls aided the country's rapid return to growth in 2020. However, the contentious controls on business and social activity tightened this year, prompting investment banks to lower China's growth forecasts on multiple occasions.

"China's economy in 2023 is highly dependent on whether it will open up," said Alicia Garcia Herrero, Natixis' chief economist for Asia-Pacific, during the webinar.
This week, China's National Bureau of Statistics abruptly postponed the release of third-quarter G.D.P. and other data that was scheduled for Tuesday morning.
Three reasons why China may become more assertive — and what it means for the United States
In the coming days, Xi Jinping is expected to defy long-held tradition and win a third term as China's president, setting the country on a new path that could exacerbate tensions with the United States.
No leader has served a third term since Mao Zedong founded the People's Republic of China. According to Yun Sun, Stimson's senior fellow and co-director of the Center's East Asia Program and director of the China Program, this departure from historical norms marks China's entry into a new era. It will be something.
Sun told NPR that three major factors could influence Xi's assertiveness in the coming years.
1. Xi's priority will no longer be domestic politics.
Sun claimed that for the past five years, Xi had been primarily focused on securing his third term, which included convincing his party to abolish the term limit and break with tradition. His political agenda is now likely to shift from primarily domestic to global in nature.
He'll be able to devote even more time to implementing his foreign policy and realizing his vision of Chinese nation revitalization."Sun said. "That will inevitably lead to even more, I would say, a contest for influence and leadership, a contest for superiority with the U.S."
2. Xi's political allies will be appointed to more government posts.
Sun believes Xi's "political confidants" and "political loyalists" will be appointed to key positions in national security and foreign policy to help him carry out his vision.
"This is actually one of the areas — compared to, say, domestic reform and domestic economic policy — where Xi Jinping will prevail," Sun said. "These people will operationalize his vision and strategy with even more zeal and precision."
3. Dissidents will be silenced.
There are government officials who do not believe China's policies toward the United States are the best, according to Sun, but she predicts that those voices will be "eliminated from within the bureaucracy," leaving China without a system of checks and balances.
Sun believes that these three factors will "deepen Xi Jinping's boldness," which will have an effect on US-China relations.
What this may imply for the United States
According to Chris Li, director of research at Harvard University's Belfer Center for Science and International Affairs, Taiwan and technology are two key issues that China and the U.S. are likely to clash over in the coming years.
According to Li, China's policy toward Taiwan has not fundamentally changed, but "there's a perception that Beijing is increasingly focused on not just deterring independence… but rather compelling reunification."
But that perception — and the resulting U.S. actions, such as high-level congressional visits from House Speaker Nancy Pelosi — has created a "catch-22" situation, according to Li.
These are the four most important points from Xi's speech at the Chinese Communist Party congress.
WORLD
These are the four most important points from Xi's speech at the Chinese Communist Party congress.
"You get this tit-for-tat retaliation where there isn't a lot of trusts… and sort of a back and forth where the United States views its actions as responsive to China's actions, [and] China views its actions as a response to the United States' actions," Li explained.
Meanwhile, the technology industry has become a higher priority for China, particularly as the country approaches the People's Republic of China's centennial in 2049 when Xi hopes to transform China into a modern socialist country.
As this has become more of a focus, China has worked to strengthen its domestic research and innovation capacity, according to Li, prompting those in the United States to discuss decoupling from China in terms of technology and the supply chains that support it.
The Chinese Communist Party's National Congress is set to give Xi Jinping a third term. That's not all.
WORLD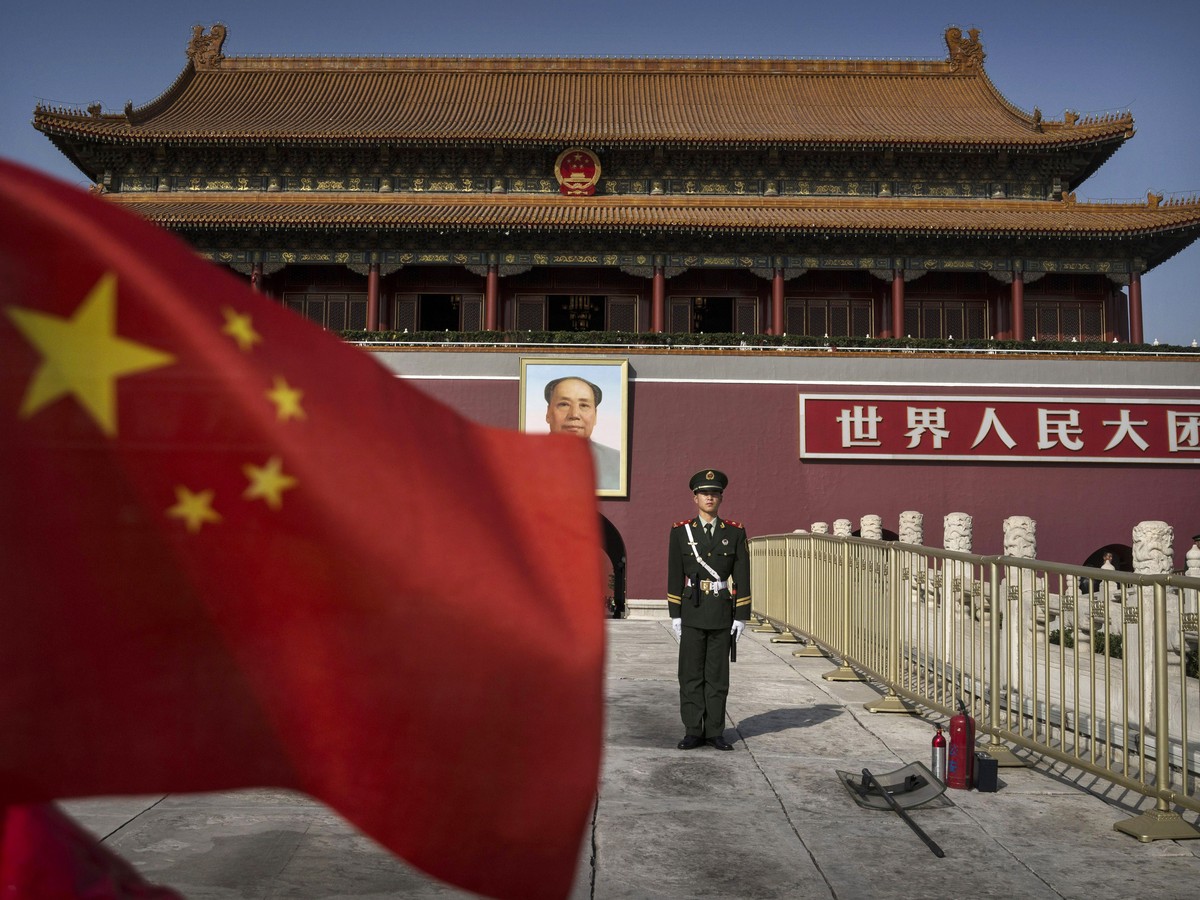 The Chinese Communist Party's National Congress is set to give Xi Jinping a third term. That's not all.
With Washington's response and China's desire to increase its self-reliance, Li predicted that "this kind of strategic competition between technological capabilities, between supply chains, that's going to accelerate."
While these are two specific issues, there is a larger one that affects the overall relationship: the asymmetrical views of the relationship held by both countries. The United States tries to approach things issue by issue, according to Li, whereas China often sees everything as interconnected, with action needed on certain issues before discussing others.
This has resulted in what Li describes as an "impasse." But that doesn't mean progress can't be made; it just means that doing so will put both countries to the test in the coming years.