Business
Top 10 Auto & Vehicles Mobile Apps 2022
Top 10 Auto and Vehicles Mobile Apps 2022 
Automobiles are unquestionably one of humanity's best and most important inventions. They are conveniently available, the world's most popular mode of transportation and automotive app creation takes the whole thing to the next level. Cars are already incredible, but they become much more so with automobile app development.
It's dangerous to drive with your phone in your hand, which is why platforms like Android Auto are meant to be safe and easy to use. To keep your eyes on the road and ears open, you'll need to know which apps function with it. These are the most incredible applications for making every ride in the driver's seat more enjoyable.
Automobile applications may help you discover your next car, find cheap gas expenses or the most efficient way, rent a car, make using your phone in the car safer, and even find your car for you if you forget where you parked.
Because phones have limited storage and you don't want to smash your mobile data downloading applications while driving, it's critical to download the best apps ahead of time.
Among these, vehicle management solutions have progressed at a breakneck pace. However, with increased speed comes increased friction and the need for balancing. No matter how big the industry is, it will fade away if it doesn't keep up with the current trends.
Vehicles are becoming more numerous and feature-rich in today's fast-paced society. Modern cars can interface with your smartphone and give you features like GPS tracking, music, and more. With the growing popularity of vehicle apps, many new ones are making their way onto the market.
With so many opportunities, developers are attacking the problem and providing new features to the segment.
To satisfy the needs of the hour, the automobile industry is turning to technology such as social media, mobility, and disruptive solutions. All of this is made feasible by the current state of vehicle app development.
Many car brands are building new and game-changing mobile apps for vehicle users, auto parts sellers, dealers, and mechanics that can easily communicate with their customers, keeping in mind the consumers' transition.
Auto & Vehicles Mobile Apps 2022
1. Google Maps
While Waze is an alternative, Google Maps is perhaps the most popular app in Android Auto. There is a requirement for turn-by-turn suggestions to reach a destination, which it handles effectively, but it is also excellent at routing voice queries via Google Assistant. You may also plan your trip ahead of time on your phone before binding in the car, where Android Auto will take over.
2. Waze
Waze is one of those must-have apps for any motorist because it's the type of tool that gets better and more valuable as the number of people in your region uses it.
Waze allows fellow Waze users to send essential cautions about road closures, construction delays, speed traps, and more, in addition to actual traffic. It's fantastic for shortening time off your commute, but it's also proved massive assistance to evacuees in the aftermath of major catastrophes.
3. Car Scanner ELM OBD2
This finest auto scanner software is meant to give you information like OBD fault codes, car health data, sensor data, and more. The tool communicates with the OBD2 engine control through OBD II Wi-Fi or Bluetooth 4.0. You'll need an OBD ELM327 compliant adaptor to utilize this car repair app.
You can get the data you didn't know previously with custom (extended PIDs).

Almost every vehicle made after 2000 may be scanned with the auto scanner.

This best auto diagnostic software can provide you with accurate fuel usage statistics when used as a trip computer.

For Toyota, Mitsubishi, Skoda, Audi, and many other models, included connection profiles can provide you with a few extra features.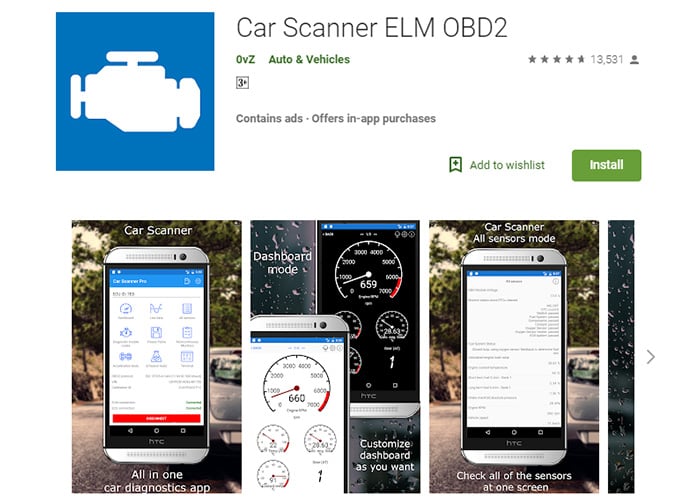 4. Uber: The Rideshare Giant
Uber is a well-known app headquartered in San Francisco with one of the world's largest digital companies. The rideshare firm led the charge in fundamentally altering the transportation industry, with an estimated 110 million customers globally.
Many people call their business model "Uberization," which refers to the commoditization of current service models using mobile technology. Companies now provide shopping, meal delivery, housekeeping, and a slew of other services directly from their apps, for example. This shift was made possible thanks to Uber.
Uber continues its record of innovation by providing UberPOOL, which lets users in some locations enjoy cheaper fares when you share your ride with other passengers. Passengers who are choosing a similar route. This not only became popular as a cost-saving approach, but it permitted riders to lessen their carbon imprint.
5. Android Auto
Android Auto is without a doubt one of the finest automobile apps available. It provides drivers with immediate access to Google Maps, music apps, messaging apps, and other services. It functions in two ways. The app can be installed on your device and used from a dashboard mount. Other vehicles are equipped with Android Auto, and Android is now available on your car's touchscreen. It's entirely free in either scenario, and it's usually more helpful than what auto manufacturers offer. The main drawback is that Android Auto isn't compatible with older cars.
6. Pandora's Box
Pandora is being used for a long time, and its bread and butter is still its original claim to fame. Personalized music radio allows you to listen to music tailored to your preferences, making the app as helpful as a tool for discovering new songs and artists. If you become a premium user, you can access on-demand content, which allows you to stream music in the same way that rival services do.
7. GasBuddy
GasBuddy app uses crowdsourced data to help you get the best gas prices no matter where you are. Users can report gas prices on the GasBuddy website or app, and the app can also be used to view that data while driving.
This app is also available for free, but to enhance users' experience there are two premium yearly subscriptions available that include benefits like cheap petrol and roadside assistance. You may also join up for their free Pay with GasBuddy service, which gives you a minor gas discount at participating sites.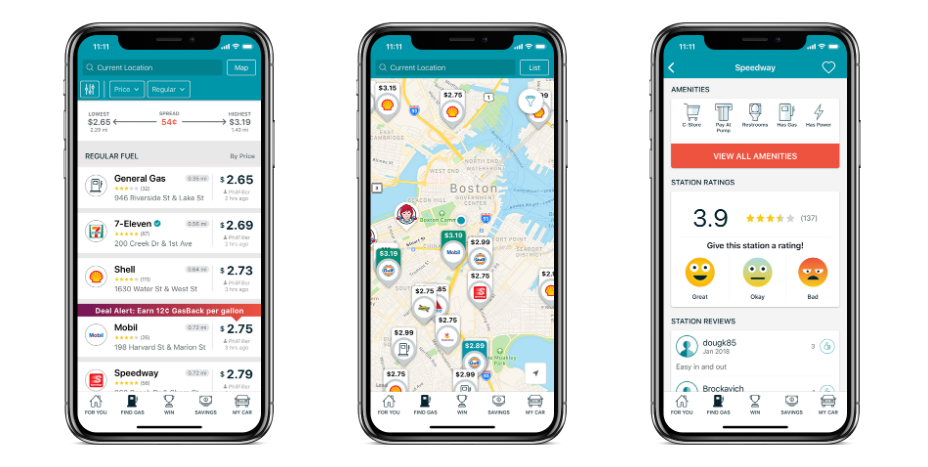 8. Carinfo 
Carinfo is a one-in-all featured vehicle information app that is one of the top automobile apps. You get a personalized profile with access to the specifications and features of thousands of automobiles and motorcycles.
Simply enter the car number to obtain 10 or more characteristics on the vehicle, such as the registration date, owner's name, insurance information, and so on.
9. LYFT
Lyft is a car-sharing app headquartered in San Francisco that operates in hundreds of cities across North America. The company promises to provide a rider experience that is inexpensive, unique, and welcome.
Lyft has a distinct brand identity from Uber. Lyft refers to itself as "your friend with a car," whereas Uber refers to itself as "your driver." While the differences may appear slight, they resulted in a unique experience for riders and drivers. In other words, it cultivated an extraordinary "culture" among its users.
Lyft passengers and drivers converse more, and it was customary for Lyft passengers to sit in the front car before the pandemic. Uber riders tended to sit in the rear seat and didn't engage in many discussions.
Lyft and other similar apps are worth looking at because they adopted a different technique than Uber, which has paid off. They appear to have a dedicated customer base, and some believe they may eventually overtake Uber in the US market.
10. Car Maintenance by myCARFAX
MyCARFAX Car Maintenance is a car management app. That implies you can keep track of a lot of different things. From the app, you can see all of your maintenance and repairs. The app also notifies you when it's time for further maintenance or to renew your registration. A mechanic search is available. However, it will only display mechanics who are part of the CARFAX network. Most of the time, this is probably a good thing. It's one of the more profitable auto apps for keeping track of everything.
Article Proofread & Published by Gauri Malhotra