Trends
Top 10 Best Wearables Companies In India In 2023
Top 10 Best Wearables Companies In India In 2023
INTRODUCTION
In 2023, India will be home to several leading wearables companies that are transforming the lifestyle industry. These companies produce a range of products, such as fitness trackers and smartwatches, that allow users to monitor their activity and health, as well as receive notifications and other important information.
The Indian market is estimated to be worth around $6 billion by 2023, with an annual growth rate of 30-35%. Companies such as Goqii, Amazfit and Fitbit are some of the leading players in this space. Goqii has been at the forefront of wearables innovation in India since its launch in 2014, offering a comprehensive range of fitness tracking and health monitoring devices.
Amazfit provides high-quality, stylish wearable products that combine advanced technology and superior design. Fitbit has also made inroads into the Indian market and has launched several products for adults and children.
Other local players include HealthifyMe and Leaf Wearables, who specialize in device-agnostic solutions and can track multiple metrics from various wearables, such as step count and heart rate.
With the growing popularity of wearables in India, we can expect new players to join the fray and provide even more innovative products and services shortly.
IMPORTANCE
The importance of wearables companies in India in 2023 is enormous. With the advancement of technology and the growth of the Indian consumer market, the demand for wearable products is expected to continue to increase. Wearable technology provides users with convenience and comfort, as well as offering a personalized experience.
Smartwatches, fitness trackers, and healthcare-related wearables are becoming increasingly popular among Indian consumers. Wearables companies in India have taken advantage of this growing trend and have developed innovative solutions that integrate seamlessly with the user's lifestyle.
From health tracking to location-based services, wearables companies provide users with a wide range of products that cater to their needs.
In addition to providing convenience and comfort, wearables companies are also playing a significant role in improving the overall quality of life for Indian citizens. By leveraging data from wearables, companies can provide better services in areas such as medical care, safety, and security.
Wearables can help monitor vital signs, and detect falls and potentially deadly diseases like COVID-19. Moreover, they can also be used to monitor physical activity levels, help with weight management, physical therapy, and more.
Overall, the wearables industry has immense potential in India, and in 2023, it is sure to grow further with the increasing demand for connected personalized, and secure device experiences.
Wearables companies will continue to provide innovative solutions to meet the needs of Indian consumers while simultaneously improving their lives.
Here are the top 10 best wearables companies in India in 2023
Apple – Apple is one of the world's leading technology companies, with products including computers, mobile phones, tablets, and wearables. Founded in 1976 in California by Steve Jobs, Steve Wozniak, and Ronald Wayne, Apple has since become a global company with operations in dozens of countries.
Apple is best known for its iPhone, Mac computers, iPad, AirPods, Apple Watch, and the App Store, but it also has services such as iCloud, Apple Music, and Apple Pay. Apple's core mission is to make products that are easy to use, intuitive, and accessible to everyone.
The company focuses on minimalistic design and has often been at the forefront of innovation. Apple has become one of the most valuable companies in the world, with a market capitalization of over $2 trillion in 2021.
Apple products have won numerous awards, and many consumers have chosen them over their competition due to their high quality, long-lasting hardware, and customer-friendly software.
Apple continues to push the boundaries of technology and create value for consumers around the world.
Samsung – Samsung is a South Korean multinational conglomerate headquartered in Seoul, South Korea. It is one of the world's largest electronics companies and has a presence in many industries, including consumer electronics, home appliances, semiconductors, and telecommunications.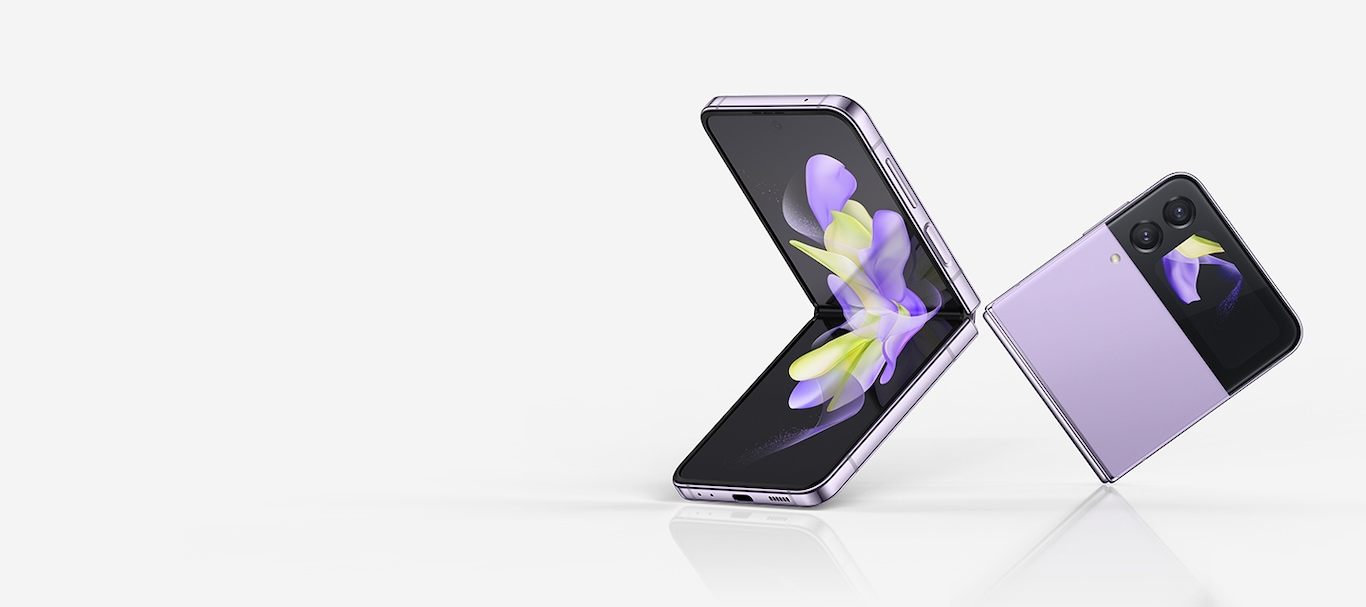 Samsung produces a wide range of products, including smartphones, tablets, laptops, TVs, monitors, and cameras, as well as wearable technology like smartwatches and virtual reality goggles. It also offers home appliances such as refrigerators, washing machines, dishwashers, and vacuum cleaners.
In addition, it produces semiconductors for computer processors and memory chips. Samsung's revenues come from its consumer electronics and home appliances businesses, and it also has a strong presence in the telecoms market. The company has an extensive research and development arm, with several laboratories spread across the world.
Samsung has been highly successful in integrating cutting-edge technologies into its products, which has enabled it to remain competitive in the face of changing consumer trends. Its global brand recognition has been further strengthened by its portfolio of popular devices and services, such as the Galaxy S series of smartphones and the Gear VR virtual reality headset.
Samsung is committed to innovation and sustainability, and it works to create new, efficient products that reduce environmental impact.
Fitbit – Fitbit is a technology company that specializes in health and fitness tracking. Founded in 2007, Fitbit has become one of the most popular fitness trackers on the market, offering a wide range of tracking devices, apps, and services to help people stay healthy and active.
With its stylish design, intuitive user interface, and comprehensive tracking capabilities, Fitbit has revolutionized the way people view fitness and wellness.
At the core of Fitbit's offering is its flagship product line of wristbands and smartwatches designed to monitor physical activity, heart rate, sleep cycles, and more. The company also offers an app store where users can find additional apps and services that integrate with their Fitbit device.
From nutrition and hydration tracking to meditation and mindfulness programs, Fitbit provides something for everyone.
In addition to being a leader in fitness trackers, Fitbit is also committed to helping people lead healthier, more active lives. The company has developed several initiatives, including a multi-year collaboration with the National Institutes of Health, to help raise awareness about the importance of physical activity and the benefits of staying active.
In addition to its products, Fitbit is constantly innovating. The company regularly releases new software updates and features to keep its customers engaged and up-to-date with the latest advances in wearable technology. Furthermore, Fitbit has recently released its premium service, Fitbit Plus, which offers personalized coaching and helpful insights for users looking to take their fitness to the next level.
All in all, Fitbit is a pioneering health and fitness technology company dedicated to improving the lives of its customers through its innovative products, services, and initiatives. With its commitment to helping people stay healthy and fit, Fitbit is set to remain at the forefront of the industry for years to come.
Fossil – Fossil Group is a global fashion brand that specializes in lifestyle products. Founded in 1984, Fossil has grown to become a household name for stylish, classic timepieces and accessories. With over 500 stores in more than 100 countries, Fossil continues to design and create beautiful pieces that are beloved by their customers around the world.
Fossil's mission is to bring new life into the watch and accessories market by creating modern interpretations of classic designs. They strive to create accessible, timeless pieces that are designed with attention to detail and quality craftsmanship. In addition to watches, they also design and create bags, jewelry, and sunglasses.
Their product line consists of a wide range of styles, including casual and dressy watches, classic leather bags, vibrant statement jewelry and chic sunglasses. From bold designs to timeless classics, Fossil has something for everyone. In addition, Fossil offers unique customization options so you can make each piece your own.
Fossil is dedicated to providing exceptional customer service. They offer free shipping and returns on all orders, as well as free engraving on certain pieces. They also have an amazing warranty program, offering up to two years of coverage on most of their products.
At Fossil, they believe that style and confidence should be available to everyone. Their passion for fashion and unique sense of style help them continue to create collections that will remain timeless for years to come. With Fossil, you can always count on quality, value, and timeless style.
OnePlus – OnePlus is a Chinese consumer electronics manufacturer founded in 2013 by former Oppo vice president Pete Lau and Carl Pei. It is best known for producing flagship Android smartphones, powered by the latest Qualcomm Snapdragon processors. The company has also released tablets, accessories, and smart TVs.
OnePlus is committed to providing users with great experiences at an affordable price. Their phones are known for their clean design, high-end specs, and fast performance. They have received positive reviews from tech critics, who praised their attention to detail, craftsmanship, and speedy updates.
The company places a heavy focus on creating products that are well-designed, easy to use and built to last. OnePlus have consistently pushed the boundaries of what's possible with their phones, introducing features such as 90Hz displays, Warp Charge fast charging, and more.
OnePlus are also dedicated to building a strong and vibrant community of users. They offer a wide range of services and resources, including repair services and support forums for owners. OnePlus also host regular events and product launches to give customers the opportunity to experience their products firsthand.
The company has achieved impressive growth in recent years, becoming one of the most popular smartphone vendors in the world. In 2019, OnePlus was ranked one of the top five brands in terms of customer satisfaction in China. And in 2020, it briefly surpassed Apple in Indian market share.
The success of OnePlus shows no signs of slowing down. Thanks to their commitment to providing users with great experiences and exceptional value, they are set to remain one of the leading names in consumer electronics.
Xiaomi – Xiaomi is a Chinese electronics company founded in 2010 by Lei Jun and seven other co-founders. Initially focusing on the development of smartphones, it has since expanded its scope to include consumer electronics, home appliances, and other technology-related products and services.
The company is well known for its competitive pricing strategy and innovative products, such as the Mi Mix smartphone with an almost bezel-less display and the Mi TV, an internet-connected television with an intuitive interface. As of 2021, it is one of the world's largest technology companies, with operations in more than 70 countries including India, Indonesia, and Russia.
Xiaomi's success has been largely attributed to its focus on research and development, open source software, and its ability to engage customers through social networking and collaborations. Its slogan, "Innovation for everyone" reflects the company's commitment to democratizing technology and enabling people from all walks of life to experience the latest advancements in consumer electronics.
Xiaomi also has its own customized user interface, MIUI, which offers users a range of features from lock screen themes to voice recognition. Additionally, its investment arm, Shunwei Capital, focuses on investing in start-ups, particularly those in the mobile internet space.
With a strong focus on innovation and customer engagement, Xiaomi continues to strive towards becoming a truly global technology giant.
Garmin – Garmin is a leading global provider of navigation, communications, and information devices and applications. Founded in 1989, the company has grown to become one of the most recognizable brands in the consumer electronics industry. Garmin designs, manufactures, and markets GPS-enabled and fitness-focused products, including fitness trackers, watches, bike computers, and navigational and aviation equipment.
They have developed a range of fitness-tracking wearables such as wristbands, activity monitors, and smartwatches. Garmin also offers a variety of services, including mapping and route planning tools, live tracking, training plans, and sports analysis.
Additionally, their products are widely used for outdoor activities like hiking, skiing, running, mountain biking, and other sports. Garmin's headquarters are located in Olathe, Kansas, and the company employs more than 13,500 people in over 80 countries around the world.
In recent years, Garmin has invested heavily in research and development and has released several innovative technological advancements. Their products are now at the forefront of the consumer electronics industry and they have opened up new opportunities in the health and fitness market.
Furthermore, they offer a wide range of connected services that allow users to connect with friends, family, and the environment via the web or mobile device.
Huawei – Huawei is a leading global provider of information and communications technology (ICT) infrastructure and smart devices. Founded in 1987 by Ren Zhengfei, the company is headquartered in Shenzhen, China, with offices in over 170 countries around the world.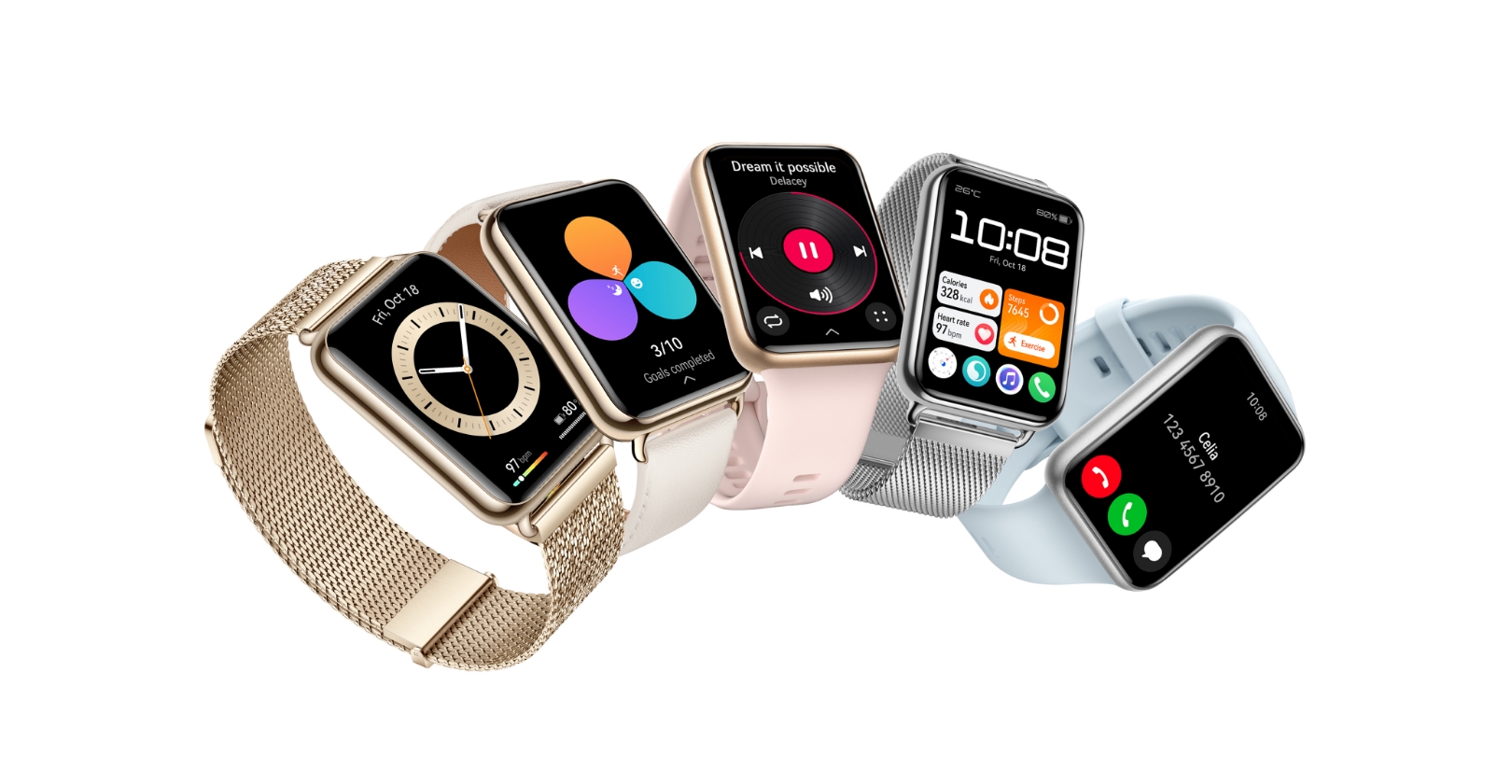 Huawei offers a range of products and services, including telecommunications networks, cloud computing, artificial intelligence (AI), internet of things (IoT), 5G, mobile phones, enterprise solutions, industry-specific solutions, and more. Huawei's mission is to bring digital to every person, home and organization for a fully connected, intelligent world.
The company has made notable contributions to the development of 5G, AI, and IoT technologies, becoming the first major telecom provider to commercially deploy 5G base station in 2019. It is also the world's largest telecom provider, with sales exceeding $100 billion in 2020.
It is widely believed that Huawei will continue to be a leader in the ICT industry, particularly in the development of 5G and AI-related technologies.
LG – LG is a South Korean multinational electronics company that produces a variety of consumer goods and electronics. They are one of the largest electronics companies in the world, and have been in operation since 1958. LG produces televisions, smartphones, home appliances, air conditioners, washing machines, and computer monitors.
In 2019, LG was the fourth-largest television manufacturer in the world and had an estimated global market share of 10%. Their TVs range from basic displays to more advanced models with OLED screens and HDR support.
LG also manufactures a wide range of mobile phones, from entry-level handsets to flagship devices. LG's smartphone lineup is known for its slim designs, long battery life, and advanced features like AI cameras, fast charging, and waterproofing.
LG also manufactures a range of household appliances, including refrigerators, washing machines, microwaves, vacuum cleaners, and air conditioners. All of LG's home appliances come with modern features such as energy efficiency, Wi-Fi connectivity, and voice control.
LG also makes a variety of computer monitors, ranging from basic displays to curved ultrawide models with 4K resolution and HDR support.
LG has a strong presence in many markets around the world, but their operations are primarily focused on South Korea, North America, and Europe. The company employs over 74,000 people and generated revenues of nearly $51 billion in 2019. LG is constantly innovating in order to keep up with the latest technology trends and deliver quality products to consumers.
Amazfit – Amazfit is a Chinese technology company that specializes in the production of smartwatches and activity trackers. Founded in 2014, Amazfit has grown to become one of the leading names in the wearable technology industry.
Their products are designed to monitor fitness levels, sleep patterns, and various health metrics. The watches feature an ergonomic design combined with advanced features such as heart rate monitoring, GPS tracking, calorie count, and Bluetooth connectivity.
Amazfit's range of products have received great reviews from customers due to their accuracy, durability, and affordability. Their latest product, the Amazfit T-Rex Pro, offers superior outdoor performance and military-grade durability. It is also equipped with new sensors and added features such as music playback, message notifications, and cloud services integration.
Their commitment to customer satisfaction is evident in the quality of their products, which offer excellent value for money. Amazfit is a trusted name in the wearable technology industry and their success is a testament to their high standards and dedication to innovation.
CONCLUSION
By 2023, the wearables market in India is expected to grow significantly. Companies such as Fitbit, Apple and Xiaomi have already established a strong presence in the Indian market and are continuing to expand their product range.
Other companies, such as Garmin and Fossil, are also entering the market with their own wearable devices. Overall, the Indian wearables industry is expected to see an increase in demand and growth as more people become aware of the benefits offered by these devices.
In addition, new technologies such as 5G and AI will open up further opportunities for wearables companies in India, allowing them to develop innovative products and services for customers.