Trends
Why is Online Poker Becoming Famous Among Indian Gamblers
Why is Online Poker Becoming Famous Among Indian Gamblers
Long gone are those days when you needed to get in the car and drive to the brick and mortar casino to play poker.
The engagement of Indian gamblers in online poker is on the rise with ever-so-actively mushrooming online casino platforms on the internet. It is on the right side of the law, is easily accessible, and provides a great experience just as a physical casino.
Studies have shown that about 46% of Indians indulge in gambling of one sort or the other. The ratio of the number of casinos across India and interested gamblers is quite contrasting. Many gamblers didn't even have access to physical casinos to enjoy a roll or two, until recently.
With the emergence of online casino platforms, Indian gamblers have wholeheartedly been enjoying their favourite casino games and even earning through it. All you need is a device with an internet connection!
But how did it become so famous among Indian gamblers? Let's find out!
Ease of Access
The most loved feature of the internet is its accessibility. You have the freedom to access anything on the world wide web, any time, anywhere. Online platforms for poker also have the same benefit. You can start and end the game according to your convenience, without the need to as much as step out of your home. These platforms are genuine and safe to use, as well!
Now you don't need to travel to your nearest casino or wait for them to open up. You only need to whip out your device and start playing. All this with no extra cost or disruption to your routine.
Diverse Choices
You must have your favourite casino games or one you are best at. It would be a bummer if you couldn't access those games in your local casino! But with online platforms, you have a wide range of games available at your disposal whenever you want to play!
These games include on-land casino games as well as brand new virtual games. Game developers constantly strive to launch new interesting games for the users to try out. These games may be completely new or the same physical game with new and fun features. It is all up to your choice to play whatever you like best!
Table Limits
Physical casinos have pre-set table limits and are generally unaltered. On the other hand, online arcade platforms have different stalking limits to cater to everyone's interests. This is a big factor that led to its popularity in India. Now, it doesn't matter whether you are a high-roller or a low-roller; you can always join a table of your choice and enjoy the game.
Customer Support
All the genuine gaming platforms have very efficient customer service facility. Players can easily contact customer support via online messaging with AI, connect with the call centre, or read the FAQs to get quick answers to all their queries. Any complaint or issue is generally immediately solved without any hassle or prolonged waiting period.
Ambience
What's better than visiting a casino? Not having to visit a casino but enjoying just as much! Online casino platforms are just as fun and exciting as physical ones. They generally have text chat or voice chat options to connect with other players in the game, stream live videos, fascinating graphics and animations, real dealers, etc. The replication of a real casino on these platforms is extremely inviting and enjoyable for the players.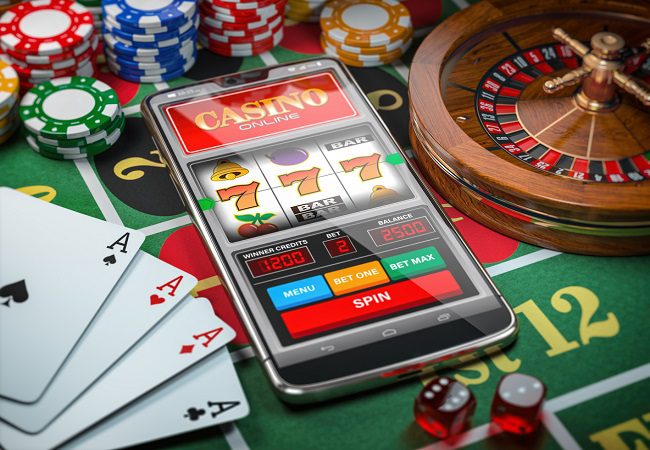 Rewards
Online platforms left no stones unturned to make online poker just as exciting and engaging for the Indian gamblers as the physical game. If all the fun wasn't enough to lure you in, they even added real cash prize to the quest.
Based on the size of your bet, expertise, and success rate, these platforms provide you with many rewards, bonuses, and promotional benefits while gaming. You can even have these bonuses credited in your real bank account and encash it. All this just through online gaming!
With the added benefit of online security and privacy protection guarantee, online platforms have become a preferred source of gaming. There is nothing more enjoyable than fun coming from a credible and reputed platform. All these elements of online poker have made it thrive among Indian gamblers and will continue to do so in the future as well!