Business
How to open a US bank account as a non-resident 2022
How to open a US bank account for your company as a non-resident
What Can I Do With My US Bank Account?
With a US Bank Account you may access your money freely and avoid whopping international fees while you're in the US

If you plan to work with a US company, then you won't have trouble getting your salary being directly deposited to your account

US bank accounts basically earn more interest

Shopping or getting paid online is a lot easier with a US bank account
Opening a US Bank Account as a Non-Citizen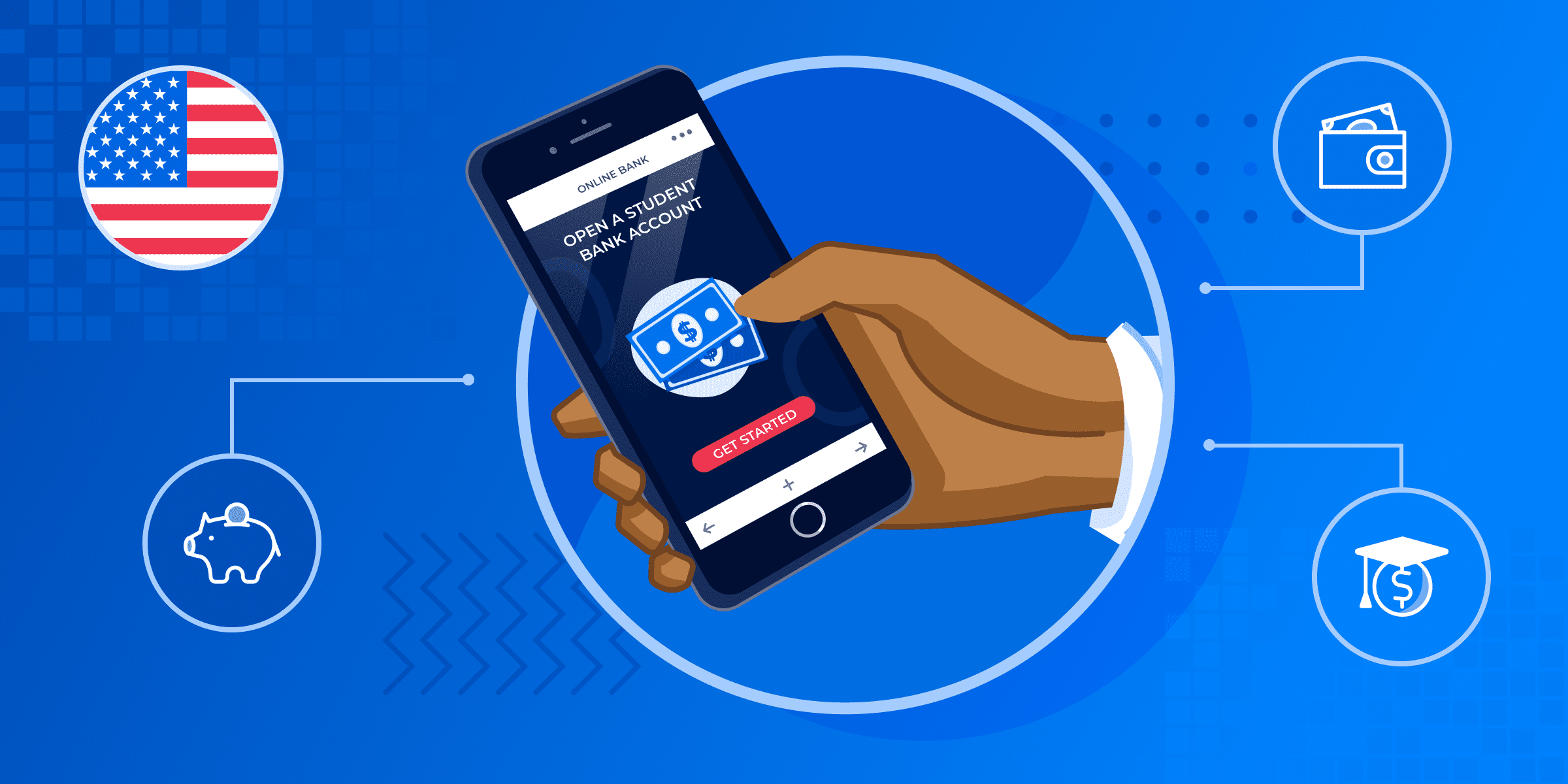 Most US banks require you to be an American citizen or permanent resident before they allow you to open an account. That means you'll typically need to submit a Social Security Number (SSN), an Individual Taxpayer Identification Number (ITIN), and proof of address in the United States. You'll also be required to submit an identity document such as a passport, driver's license, government-issued photo ID, and, when applicable, immigration documents.
If you're able to meet these requirements, you can open an account. Here are the various options you have when it comes to opening an account with a bank in the US:
Use a "correspondent" bank: This is where the bank in your home country has a relationship with a US bank and helps you to open an account there. Not all banks have these relationships, and a US bank may not allow you to open an account.
Open an international account: This is where you open an overseas account with a bank. You will need to deposit a large amount of money and maintain a high balance in the account.
Visit the US to open an account: Not ideal, but you can visit the US, go to a bank, and open an account with them. You will need certain documentation, so always call ahead to see the requirements before you make the journey. 
Open a Wise Multi-Currency Account: Often the easiest option, a Wise Multi-Currency Account allows you to create a virtual account with fully-fledged banking details in the US that you can use as a regular bank account.
Open an Account with Remitly Passbook: A new offering from Remitly geared towards immigrants, Remitly Passbook allows you to create an all-online, American bank account without providing an SSN.
Types of US Bank Accounts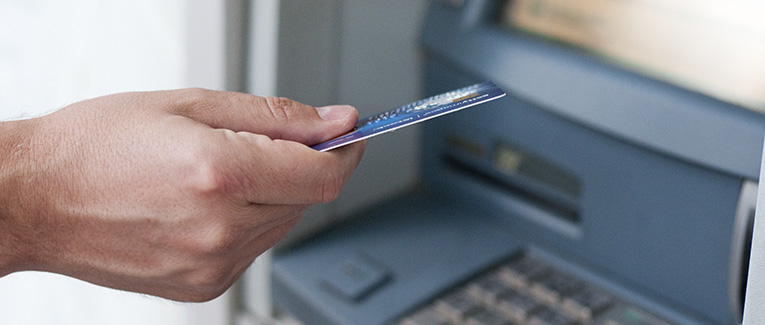 Most US bank accounts are checking or savings accounts. Checking accounts work like current accounts in other countries and provide services like:
Online banking access;

Bills and other payments;

Account transfers;

Bank transfers and direct debits;

Recurring payments;

Debit cards;

ATM withdrawals.
Savings accounts allow you to save over time and will pay interest on your savings. There are often restrictions on how often you can withdraw money from a savings account. Both checking and savings accounts will come with:
A routing number that identifies your bank

An account number that identifies your account
Opening Personal Bank Account Without Social Security Number or ITIN
A foreigner can open a bank account in the US. Most small banks only allow US citizens and permanent residents to open up bank accounts. These banks require a social security number, which non-citizens don't have. This is the most common problem that foreigners realize.
However, larger banks such as US Bank, TD Bank, Bank of America, Chase, and Wells Fargo will allow non-residents to set up a checking account and a savings account. Instead of your SSN, they'll ask for an Individual Taxpayer Identification Number (ITIN) and other documents. As long as the necessary requirements are met, you'll be able to set up an account with these banks.
As a non-resident, you can apply for a personal account. Checking and savings accounts are types of personal accounts.
Checking account


A checking account can be used for everyday transactions from buying groceries to getting gas. This type of account will come with different services, such as ATM withdrawals, debit cards, account transfers, and more.

Savings account


A savings account, on the other hand, is for storing funds that you want to set aside for rainy days. Compared to checking accounts, they typically have higher interest rates. That means you can earn more money with the money you've saved up.
Since opening a traditional bank account can be challenging for non-residents, you can turn to other options, such as a multi-currency account, an international account, and a correspondent account. These alternatives might help you set up an account from your home country.
What documents do you need to open a US bank account?
If you're living in the US but have yet to receive resident status, you can apply for a bank account in person. Online services are usually limited to US citizens and permanent residents only.
Bank requirements can vary per branch or per state. For instance, some bank branches in New York will require you to present a utility bill, which is addressed to your name and US address. The same bank in New Jersey, however, has no such requirement.
Thus, make sure to call ahead and verify the bank's requirements for non-residents so that you won't miss anything. Book an appointment so that you can open an account with the bank.
Here are other documents that you might be required to submit when you're opening a US bank account for non-residents:
Valid passport

Individual Taxpayer Identification Number (ITIN)

Government-issued ID

Immigration documents
If you're opening a bank account, you'll be required to make an initial deposit. The minimum amount depends on your bank, but it can range anywhere from $50 to $3,000 or more.
Applying for ITIN
Short for Individual Taxpayer Identification Number, an ITIN is essentially a social security number for non-citizen residents. Foreigners who aren't qualified to work in the US, as well as their spouses and dependents, are eligible for an ITIN. It consists of nine digits, the first of which always starts with a nine.
According to the IRS, you must fill out and submit the Form W-7 to apply for an ITIN.
Along with the form, you'll be required to present documentation validating the identity of each individual and your foreign status. You can mail the form and the requirements to the address provided in the instructions. You may also submit it to IRS walk-in offices or an authorized Acceptance Agent.
Gathering the Required Identity Documents
While many US banks will require you to have an SSN/ITIN and proof of address, the exact documents needed to open an account are not set and stone and can vary significantly from state to state and branch to branch.
To obtain an SSN/ ITIN, you'll need to apply through the IRS's website and to obtain temporary proof of address, it's worth asking your bank if they'd be able to accept a letter from your university, employer, or prospective landlord that notes your place of residence. You will also need to provide proof of identity documents such as a passport or driving license. Most banks will also require you to make an initial deposit.
Correspondent Bank Accounts in the US
One way to get a bank account in the US could be through a "correspondent banking relationship." This is where a bank in your country of origin collaborates with a bank in the United States. In these circumstances, your "home" bank may be able to help you set up an account with their partner bank. Contact your home bank to find out if they have relationships or partnerships with any US banks and what you need to do to open a US account. 
International Bank Accounts
Some banks have an international presence and may allow you to open an international account. These can include the big banks in the US listed below and other banks such as HSBC. These international options are specialized accounts, and you can sometimes open them even if you don't have a US address. They do come with some downsides:
You will likely have to make a large initial deposit, sometimes in excess of $100,000;

You will need to maintain a high minimum balance in the account;

There are likely to be ongoing monthly fees to maintain the account.
This does put international accounts out of the reach of most people.
Visiting the US to Open an Account
In many cases, your best option for opening an account is going to be visiting the US and starting your bank account face-to-face. It's very difficult to open a bank account online without proof of residency, so you should contact the bank, first of all, to check what their requirements are for opening accounts for people who intend to become temporary or permanent residents. 
We've listed contact details for each of the popular US banks below, together with the requirements for opening an account, so you can get in touch and talk through your options.
Wells Fargo
"A checking account can be opened individually or jointly, and you'll need your basic information, Social Security number, driver's license, and a minimum opening deposit amount. The account can usually be linked to a debit card – giving you quick access to cash – and can be managed online, as well as at ATMs."
Contact Details for Wells Fargo
You can contact Wells Fargo by phone through one of their international access numbers. You can find other contact options for Wells Fargo here. 
Citibank
"To apply, you must be a US citizen or resident and at least 18 years old. You'll need to provide a physical address in the US, date of birth and Social Security number for all applicants. Federal law requires us to obtain, verify, and record information that identifies each person that opens an account."
Contact Details for Citibank
You can contact Citi internationally on 210-677-3789. You can find other contact options for Citibank here.
JPMorgan Chase
Chase requires you to have a Social Security Number / ITIN and a mailing address in the US before you can open a checking account with them.
Contact Details for Chase
You can contact Chase internationally on 1-713-262-3300.
Bank of America
"For a faster application process, please have the following information on hand when you begin your application:
Your Social Security number
Your current residential address
Your email address
Your account number or debit card number to make your opening deposit into your new Bank of America account
Co-applicant's personal information (if applicable)
If you're missing one of these pieces of information, you can also schedule an appointment with an associate at your local financial center for a day and time that works best for you."
Contact Details for Bank of America
You can contact Bank of America internationally on 1-315-724-4022.
US Bank
"You need to be 18 or older and a legal US resident to open a checking account at USBank. You'll also need a Social Security Number and a driver's license or state/military ID. Once approved, you'll be asked to submit your opening deposit to activate your account."
Contact Details for US Bank
You can contact US Bank internationally 1-503-401-9991
Opening an Account Online: Citizenship or Permanent Residency Required
There are several banks and financial service businesses that will allow you to open an account online. Note that each of these will require you to be a US citizen or have permanent residency status. You could apply for these accounts if you once lived in the US and want to open an account before going back there, although you will need a mailing address in addition to citizenship or residence. 
Chime: US Citizenship Required
Chime is an online-only bank account that you can access through a mobile app. It's free to sign up, and applying for an account is quick and easy. You will need to be a US citizen and at least 18 years old. Chime cards do work all over the world. Chime requires you to provide your name, address, email address, Social Security Number and some other verification data when you're signing up. 
Discover: Social Security Number or ITIN required
Discover is a popular financial services provider and lets you open a US account entirely online. To open an account with Discover, you will need a Social Security Number or an ITIN and a US mailing address. 
Ally Bank: Requires You to be a Citizen or Permanent Resident
Ally Bank provides a fully featured checking account that you can easily access online or through their mobile app. They only offer accounts to permanent residents or US citizens.
Capital One: Requires You to be a Citizen or Permanent Resident
Capital One provide a 360 checking account in addition to credit cards. They require you to be a permanent resident or citizen and provide a Social Security Number to sign up for their services. 
What Are The Requirements In Opening An Account?
Note that not all banks have the same set of requirements, it sometimes vary depending on which state you plan on residing/moving to. Nonetheless, below are the usual and most common requirements by most banks:
Your passport

Proof of Address (such as billing statement/utility bill

Debit/Credit Card from your country

Social Security Number (here's a tutorial on how to obtain an SSN as a noncitizen)

Initial Deposit
Other Supporting Documents You May Need
Secondary identification card such as driver's license, work visa or student ID.

Immigration Documents

Bank Statement from your local bank

Credit History Report

Certification of employment from your US employer

Enrollment Form (if you're a student)
Ideally, it is best to reach out to the bank you intend to visit via phone call to clarify the documents needed before heading to the bank.
Corporate Bank Accounts for Your Business
Setting up a corporate bank account for your international business isn't easy.
To set up a corporate bank account in the US, your business has to be based in the US. Larger banks, as mentioned, are more open to non-resident applicants. These include JP Morgan Chase and TD Ameritrade.
As with personal accounts, the requirements can vary per bank and per branch. In general, these are the documents that you'll be required to submit to open a corporate bank account:
Government-issued ID

Proof of US address

Proof of business address

Articles of incorporation

Federal Employer Identification Number
Online banking is largely unavailable to non-residents. However, there are some fintech firms that are changing the game and making traditional services more available to a wide range of people.
These financial institutions will help you set up a corporate account without residency. Some might still require your business to be registered in the US, while others will let you set up an account no matter where your business is based.
If you don't have a presence in the US, you can turn to services like Wise Business, Airwallex, and Payoneer. These services are ideal for location-independent entrepreneurs as they make international business easy.
For companies that have a US entity, there are services like Mercury that will help you set up a business account remotely. They offer FDIC-insured bank accounts, which come with services such as virtual cards, API access, and team management.
Is It Possible to Open a US Bank Account Online as a Non-Resident?
No. Most US banks will require non-residents to apply for an account in person. That means you have to travel to the US and walk into a bank branch to set up your account.
If you're living outside of the US but travel to the country often, you can set up borderless accounts, like international and multi-currency accounts, to have more financial freedom whenever you're traveling.
Whether for business or personal use, these location-independent accounts can be set up from anywhere in the world. They are multi-currency accounts, too. That means they'll let you store and access different currencies whenever needed. You'll have the freedom to send and receive money from anywhere in the world without having to worry about exorbitant transaction fees and exchange rates.
Opening up a bank account in the US as a non-resident isn't easy. But with a little bit of research and a ton of patience, you can figure out the best option for your needs.
Can I open a US bank account online from abroad?
It is possible to set up a US bank account online from abroad – but there's a catch. With some banks, you can start the process online, but you'll need to go in person to verify your documentation.
So unfortunately you'll have to cast aside any hopes of opening a US bank account online from your local coffee shop.
Types of US bank account
There are two main types of US bank account, and each one serves a different kind of client. The first type of account focuses on the individual and the other targets businesses.
Personal account
The first type of bank account is a personal account.
A personal account is for reaching your individual financial goals. Saving up for a big purchase like a house or accumulating interest on your earnings for example. Both checking and savings accounts fall into this category.
The checking account is the most common bank account, and it's the first one you'll want to set up. This should be the account for your main income and expenses.
You can deposit money with a savings account that you don't plan on spending right away. The money in this account gains interest over time, though it isn't free money since interest is taxable income.
Corporate account
The other main type of account is a corporate account.
As the name suggests, the corporate account is for businesses. With it, you can keep your transactions under wraps and your business information private.
The privacy adds a layer of protection to your business' finances, making things more secure. It also allows you to give someone else the power to complete transactions on your behalf.
You can read this post on how to open a business bank account in the US to find out more, or check out our comparison of the best business checking accounts to find the right one for you.
What do I need to open a US bank account?
Setting up a bank account once you are a US resident is easy, provided you have the necessary documents.
The documents you'll need can vary, but make sure you have the following:
Your full US address, with contact information and personal details

Two forms of ID, such as a passport or driver's license

A valid visa or Green Card

ITIN or Social Security number
It's also worth having some cash handy since you might need to make an initial deposit to set up the account.
You can also check out this guide on how to open a bank account in the USA for more information on the process.