Money
Common Cryptocurrency Investment Mistakes To Avoid
Investing in cryptocurrency is no secret anymore. There are many new investors joining the market in large numbers with immense confidence of making money. Without a question, cryptocurrency is a profitable investment. Before making any investment, it is strongly advised that you analyze the risks and understand the crucial facts about them. You only invest if you are certain that you can manage the dangers. To begin, Bitcoin is not the only cryptocurrency available; you should also educate yourself on the fundamentals of cryptocurrency and the blockchain technology that supports it.
Anyone with an internet connection, wherever globally, may buy, trade, and hold cryptocurrencies and gain financially from their investments. This is excellent for seasoned investors. However, many newcomers are interested but still apprehensive. Well, if you are one of them, get a detailed insight into the mechanisms of the bitcoin ecosystem.
They are victims of hacks and thefts because they are ignorant of their cryptocurrency assets to hackers and criminals. And experience significant losses in the process.
With this handy guide, we will talk about 5 of the most common mistakes people make with crypto and how you can avoid these. Read on to know further.
Invest with a proper plan-
Not everyone has the time or inclination to stay in front of their computer all hours of the day and night to monitor their assets. If you don't have time to keep a close watch on your investments and trade maybe once a month, your mindset would vary as compared to the one who does day trading five days a week. Determine the value you are to get from your investment. By creating a proper investment plan, you can stay on track with your objectives in the world of cryptocurrencies.
Study the cryptocurrency charts well
When you decide to invest in this advanced currency, learn the nitty-gritties.  The more knowledge you gain, the more confident you will be about your decisions. You must be able to read pricing charts and determine where you may invest in potentially profitable enterprises. Spend some time to educate yourself on making smart crypto investments to earn profits.
Investing in cryptocurrencies might be a lucrative financial opportunity; however, you must limit your margin for error.
1.     Buying Crypto In Lower Rate
A lot of beginners hear the buy-low-and-sell-high ideal and immediately go in for it. They buy crypto whenever the price is low, expecting it to recover like it usually does within a week. It should always be a big no since low prices don't always mean bargains, and sometimes, prices are down for a reason. Maybe some central financial authority posed restrictions on that crypto, or perhaps a country banned crypto overall.
Whatever the case, you should always perform some basic research before buying crypto. Just run a Google search, and get all the information you need about this digital asset.
2.     Think About Your Long-Term Goals
When investing in crypto, it's crucial to have a long-term goal to preserve your current mindset. This goal doesn't have to be groundbreaking and should align with your financial objectives in the long term. The reason? Having a plan gives you perspective. If you don't know your goals, you could be persuaded to sell just because everybody else is!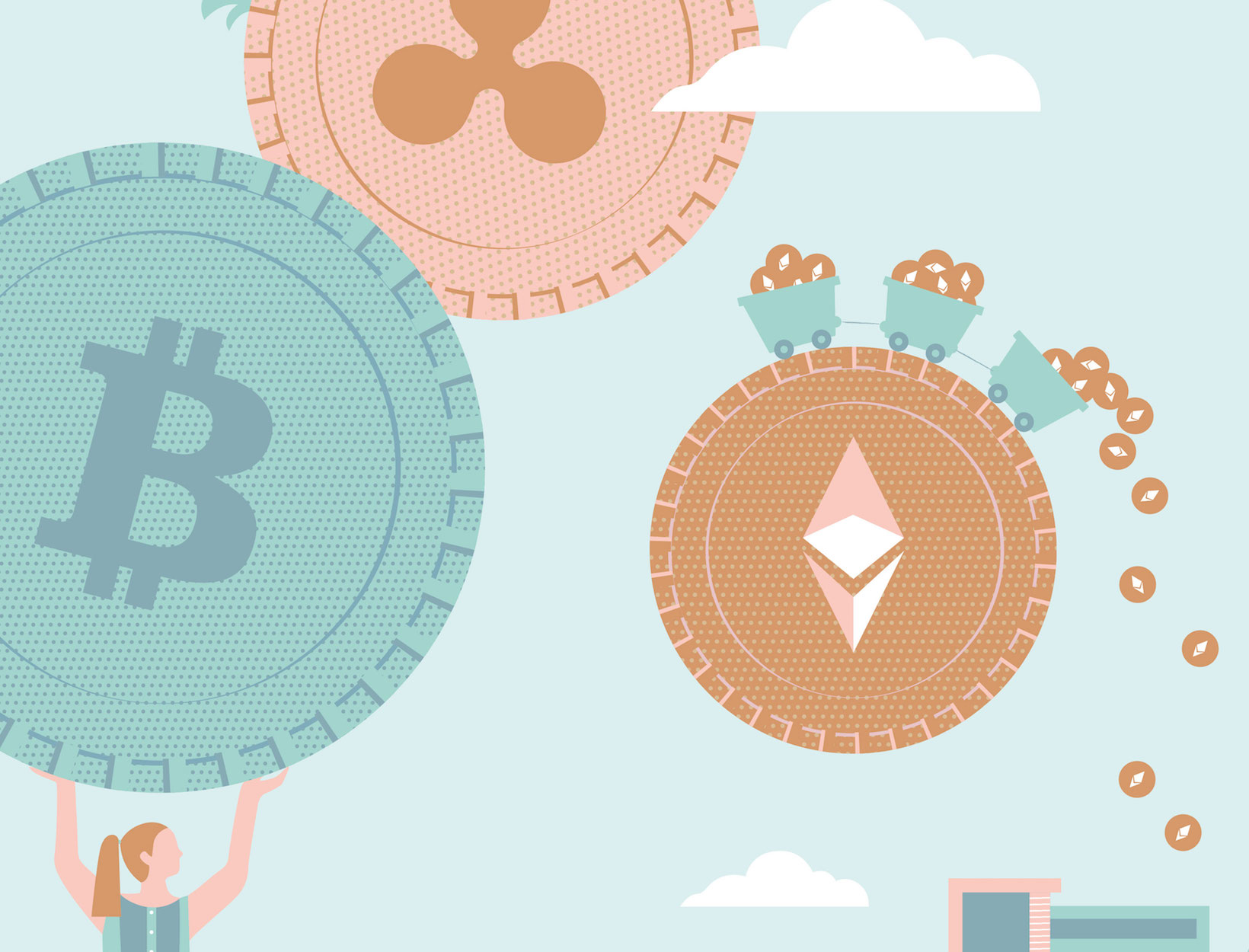 3.     Forgetting to Diversify Your Holdings
Diversification to a reasonable level is a good tip for stocks, bonds, shares, and crypto. Diversifying your portfolio is the first step of sound risk management for volatile markets like cryptocurrency.
Find a Good Trading Platform
We're going to end this with a final tip. If you're asking why this one's in the Final Words part, well, it's just that important.
Always make sure to find a good trading platform.
Your trading capabilities will largely depend on the trading platforms you're using. Exchanges like Coinbase are great since they're reputed options, but you should also start using up-and-coming platforms. A notable mention is https:/blockchaineventon.com , a Bitcoin trading platform that offers accessibility combined with higher levels of security.
Final Words
At the end of the day, investing in cryptocurrencies can surely be a lucrative financial opportunity; however, you must go through these mentioned above points to stay in the tracks of profits almost every time.