Interviews
Taxaj- Marking a new era of financial  management
The moves Demonetization and implementation of GST changed the complete financial management criteria. This change helped many businesses to grow and many saw slow down or even worse. Everything just seemed to be a mess. The complexities were at their peak. Lack of financial advice were add-ons to the adverse situation. A strong and reliable hand was required to hold the ones drowning due to these moves.

To help people in overcoming and maintaining the financial status, TAXAJ CorporateServices LLP, a one-stop consulting firm came up as a helping hand. They provide almost every service from start-up launch, direct & Indirect Taxation, Intellectual property rights, legal Support, Project Financing, Foreign Company, FDI and much more. Taxaj also entertain corporates, MNC's and Foreign companies willing to invest in Indian markets.

To know more let us chat with the charismatic mentor and the Founder of one of the most renowned firms, Taxaj Corporate Services LLP= CA Abhilesh Jha. He is known to be a strong and reliable support for many businesses. He has discussed his struggling and interesting journey of how he managed to reach this level. He also discussed his plans, his biggest competitors, his marketing strategies and his idols in life.
To know more about CA Abhilesh's journey of running a successful venture, scroll down.
Inventiva: What is the Name of Your Venture? Any specific reason for this name?

TAXAJ! It stands for TAX-AJ; 'TAX' is our Trade and 'AJ' stands for Abhilesh Jha. It's always great to build a brand name, and even better when you make your name a brand; See Tata, Godrej, Birla, Taxaj…
Inventiva: Who is Taxaj target Audience/clients?
135 Crore Indians are Taxaj Target Audience, as everybody is facing the need of an expert financial consultant these days. Remember Demonetization, GST implementation, etc, We want to penetrate into the remotest of villages in india in terms of their accessibility for proper documents and taxation benefits, be it subsidies from the government, or any financial product that bring a change in the life of a farmer.
Inventiva: Where is your venture based (city, state, country) & What are your geographical target areas?

Taxaj started from the capital city and has reached the corners of india, be it in the West Ahmedabad, east Kolkata and south Bangalore. Target is just to not sit idle and keep expanding. Mumbai is in the cards and making, i would love to have our presence in the Commercial Capital of india.
Inventiva: What problems are you solving? What are your services?

Taxaj solve the most complex issues from fields that varies from Finance,Taxation, Legal or Anything related to your Business! It won't be deniable if i say that we are only into solving problems; problem of growth; problem of tax; problem of penalty & tax.
Inventiva: Share the idea or story behind the venture. How did it come to
existence? What motivated you to start your own venture?
 
Once upon a time I was happily working at a Chartered Accountant firm! If you are assuming anything of that sort? Trust me nothing like this happened. I was never made to be tamed at a desk, and I came to know this at a very early stage in my career. So I founded this Venture TAXAJ where tax is my trade and AJ- I am sitting in front of you (CA Abhilesh Jha)
But apart from that the motivation came from my Elder Brother Shivesh Jha who has a vast practical corporate exposure of around 10 years which I didn't wanted to get wasted in a job so started this venture to put all those experiences into use for something big of our own.
Inventiva: Who are your biggest competitors and how do you differentiate yourself from them?

Big Fours! Soon it's going to be Five!
But to speak from the heart, I only want to compete with what we were yesterday! Everybody loves larger bottom lines, but for us large number of satisfied & happy clients is also a part of the left hand side of Balance sheet. Since inception we haven't lost a client irrespective of the size because of our expansion coz we believe in having 100% client retention and growing together!
Inventiva: How did you identify your co-founder? Tell us something about your co-founder/s?

First Co-Founder is my brother, Shivesh Jha who stood as 2nd Pillar to TAXAJ with his vast corporate experience of past 10 years

Second Co-Founder, It started from a Job interview. Yes, A soft but confident voice was from the other side of the telephone, enquiring about the opening of a CS for our firm. We went on for a meeting together, and found out she has much more potential than to just be a CS. Our trust and vision paid and she drove the company to further heights as our third pillar of TAXAJ and Partner, her name is Anjali Gupta and she has been there with us since then.
Inventiva: How did you hired your first team members? What skills do you want in your employees/team?
Nancy! Our Fancy Operations Head! We knew each other through acquaintances back from Kolkata. Eventually she also moved to Delhi & was looking for some opportunity. An able operation Manager we can say beauty with brains!
Vidur! He is one hell of a hard working and dedicated person I would say. If loyalty have a face; it will be a mirror image of him.
Only 1 skill, must be a Learner! Rest all we will take care of, we invest heavily in Skill enhancement and trainings. We always work on polishing our manpower.
Inventiva: What expansion plans are you looking for the next 2 years, the next 5 years?

Haha… Now you are talking. This is our favorite part of the Year, in 2016 we Launched our Delhi Office, in 2017 we Inaugurated our Bangalore office in HSR Layout. In 2018 we inaugurated our Ahmedabad office at Nikol.
For 2019, 2020 & 2021 we are already working on our presence at Mumbai, Dubai & USA. We are aggressively working on our target of global presence.
Inventiva: Where do you want to see yourself in the next 10 years?

Everywhere on Global map. I want to provide localised services to clients globally. Today businesses aren't confined within the political boundaries, so we must be ready to expand globally.
But in quest for global expansion, knowledge of taxation and governing rules may sometimes become hindrances in your way
Inventiva: What are your immediate goals over the next 1, 3, 6 and 12 months?

Our few immediate goals are to have more number Foreign Subsidiaries in India to get FDI which can help our Economy boost and support our beloved person and my inspiration i.e Narendra Modi who has shown the True power to the world.
It has been so vibrant since he became our PM, that now the world is welcoming our people with open arms & has a sense of reliability while investing in India. FII's has been in running shoes since 2014.
Inventiva: Have you raised any funding? Or have any plans for the funding?

Nope! We never look for funding, I am not yet ready to hand over my controls to any third party. In fact I am loving my growth days, I love to see my brain child growing each day.
But yeah, some of my clients/customers are definitely looking for angel investors to boost their growth. I might be interested in talking few of the VC's for their growth. In fact they've such a great business models like Hotel to Airport Logistics Supply or CLassified for Civil Construction people or even amazing ideas that I can't disclose here in an interview. I wish india could arrange some crowd-funding kind of initiative to support their talent & knowledge.
Inventiva: What were the problems you faced during the starting days and how did you resolve them?

Punching above our weight has been a style of strength of ours! These days clients don't ask for experience, they ask for performance & dedication. While we help clients Generate more & more revenue, it also helps in having more & more clients onboard which was even more fluffier when we moved towards digital mode of business promotion and brand recognition and since then there has been no looking back.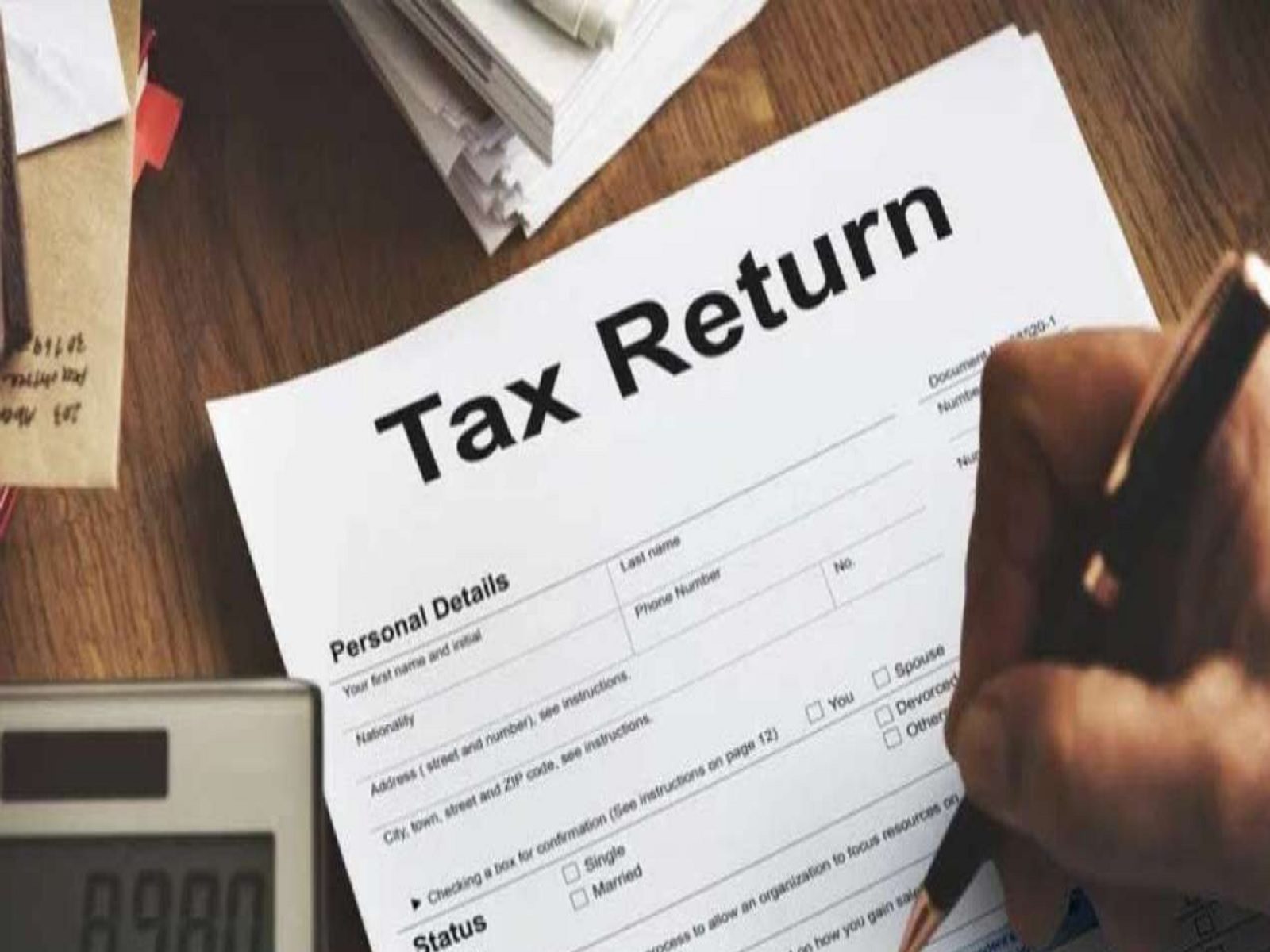 Inventiva: What was the most challenging part of your journey till now? How did you overcome those challenges?
Beginning is always the toughest part, but in my case quitting the last job was more challenging because salary is just like a drugs that you want but cannot leave, there were uncertainties and questions on my decisions until I proved them wrong.

Having a firm belief in my capabilities and trusting my gut has always proved beneficial. Be it entrepreneurship or opting strategic partnerships there are very few roads that I regret travelling to. But again you know life is all about taking chances that attract you.
Inventiva: What are your hobbies? What do you do in your non-work time?
Travelling! If I speak from my heart, 'You would never see me if travelling would have been free' where I travel just for the purpose of wandering in a land of no knowns to me. I really don't know but there's a calling from the mountains, and it screams near my ear and I can't resist but travel. You must have heard Firoz khan saying, "Jana hota hai aur kahi, teri or khicha jata hu" it surely works for me.
Inventiva: Whom do you consider your idol or biggest motivator?
Nikola Tesla & Narendra Modi! I love Nikola Tesla for the kind of creator and inventor he was always ahead of time & i admire modi coz he knows how to preserve culture & heritage like a true sanyasi.
Nikola inspires me to become curious about anything & everything and find a path different from the travelled ones; coz less travelled path will take you to beautiful places no one has ever been.
Narendra Modi never talks about weird sci-fi stuff or revolutionary ambitions but he gives simple ideas like, swachh bharat, bank accounts, keeping your traditions & values to grounds. His every initiative is a legendary move towards making India. We had all the book-worms warming our highest chairs, but nobody related to common people as he does. I listen to my PM like cricket fan watches sachin, or music fan listens Rafi, Kishore or Lata.
Inventiva: What do you feel is the major difference between entrepreneurs and those who work for someone else?
I read somewhere those who believes in their work… They become good employee! And those who believe in themselves they become entrepreneur!
I don't know how to play Violin or guitar, or drums or piano or even mouth harmonica but I can orchestrate well coz i know myself. If you see the worlds greatest of tycoons they're good at one thing; managing. Steve Jobs was not an Engineer, neither is Bhavish Agarwal a good Driver; Ritesh is also not a hotelier, but they all master one art; Orchestrating!
Inventiva: If you had the chance to start your career over again, what would you do differently?
Will invest in technology more heavily & aggressively as what I did a couple of years ago. Technology has made our work so easy and simplified. Would shift more task to autonomous mode than what I used to do last year.
It's not like I am lazy but i would like to work more smartly in coming days depending on technology & software a bit more. Technology helps reducing errors significantly.
Inventiva: How has being an entrepreneur affected your family & Social life?

Did you say social life? Well i don't see any social life. No matter how hard I try to make time for family and friends but I see that it's not enough, in fact I am now used to the regular complaints that my near & dear ones make these days. You know success comes with a price tag, and in my case the 'bill of success' is getting paid by my investment of time.
But I ain't gonna change anything that i am doing. The love for my work is what making things more interesting; I have made my office a kind of place where we just love to gather, be it for work or fun or whatever. The ambience at my office is so blissful that not only me but all my team members just love to veg-out on chairs, couches or anything.
Inventiva: Anything, you would like to say to our readers or upcoming entrepreneurs?
"Believe & Trust in your Team" because that's the most important thing which will decide your Organisation's growth. If you take care of your Employees well, they will take care of the rest. I have experienced the same personally when my Team has grown whom I have selected or you can say destiny selected to be together that started from Anjali Gupta (CS cum Partner), Nancy Verma, Vidur Sahu, Ramesh Gupta, Manish Sangwan and the list goes on. I can proudly say they are my team and strength which has helped us come this far and still a long way to go.

Inventiva: Tell us something about your education & family background.

I was born & brought up in Kolkata and did my schooling from there itself. I enjoyed my childhood a lot, in cheerful and courteous place like kolkata. I still miss the humbleness and generosity of my city of joy. I hail from a lower-middle class family and had my challenges at times, but I've always loved the roads uphill.

I love travelling back to Kolkata whenever i get an opportunity, or you can say i create opportunity to rush to city of joy. The city that is not in a hurry, the city that holds heritage & traditions preserved in its arms. Its 3 years but i am still not infatuated with the Capital City, in fact you can say that I am not yet ready to break up with my First love; my City of Joy, Kolkata.
Inventiva: What is your USP which makes it unique & different from other start-ups in similar domains.
Customer first! Our entire work-flow is based on customer experience, we make sure we are always 5* rated. We never service with an expectation lower than 5*. It is one of the main reasons that more than half of our client base is from referrals.
The world is changing rapidly; and the kind of business we are into it needs a certain amount of trust & reliability for the clients to break the ice. The kind of relationship our clients have with us is more deeper than that they have with their spouses! I ain't kidding!
Inventiva: What do you think is the biggest threat to the success of small businesses & Start-ups today?
Short term thinking & Short-cut approach! People only believe in sales, nobody is giving an effort towards sales after services. We knew this from day 1 and thus we made servicing our priority.
For us even the weirdest of the opinions and feedback of our client matters. I never believed in average service & average client client satisfaction ratio. For us it has to be best. Each time; Every time.
Inventiva: Do you consider yourself successful and by what means do you measure success?

Of course Yes! I have all smiling faces in my office, that means a lot to us! We have become a kind of boss, that i will always want to work for. We've more than 70% female employees, and we have been able to provide them with respectful and lovable working ambience, with 1 Female as Owner, 1 Female as Operations Head, 3 Female as relationship manager and a long list follows.
Inventiva: Please share complete name, address, phone number, email id & website of Your Business & Contact Person

CA Abhilesh Jha
Taxaj Corporate Services LLP
1/11 Sulahkul Vihar, 1st Floor, Old Palam Road, Dwarka, New Delhi – 110078
[email protected] | www.taxaj.com