Technology
LAUNCHES
Watch out for these unique smartphones in 2022: Samsung Galaxy S22 Ultra, Apple iPhone 14 Max and more.
The year 2022 will be a memorable one for Apple and Samsung.
Around the end of the year, many of the best smartphones are usually released are two examples of smartphones that just debuted this fall and quickly made the best smartphones list.
There will be plenty of new devices available in 2022 – including low-cost devices from Samsung and Apple. Also rumoured for later in the year is a mega-sized version of the standard iPhone and a phone from Samsung that could be a true successor to the Galaxy Note.
Based on rumours and reports, here are the smartphones we're looking forward to most in 2022:
Apple is expected to refresh its $400 budget iPhone for the first time in four years in 2020, but the third-generation model may not be too far behind. MacRumors reported that the iPhone SE 3 might launch in the first half of 2022.
A 15-bionic chip, which is the same processor that powers the iPhone 13, will give it 5G support and boost its performance, according to Nikkei Asian Review. Apple's current iPhone SE, on the other hand, runs on the 11-year-old A13 Bionic chip.
In his Power On newsletter, Bloomberg's Mark Gurman wrote that the next-gen iPhone SE could also come with Face ID. Since they still have the physical home button, both the 2020 iPhone SE and 2016 versions have Touch ID. There are conflicting reports about whether the next iPhone SE will be redesigned or keep its retro appearance. The Chinese tech site MyDrivers suggests it will look more like the iPhone XR, while Kuo says it will have a similar design.
Despite its excellent performance, affordability, and portability, the second-generation iPhone SE stands out from the crowd. According to reports surfaced so far, Apple plans to add some modern features to the iPhone SE while retaining its appealing characteristics.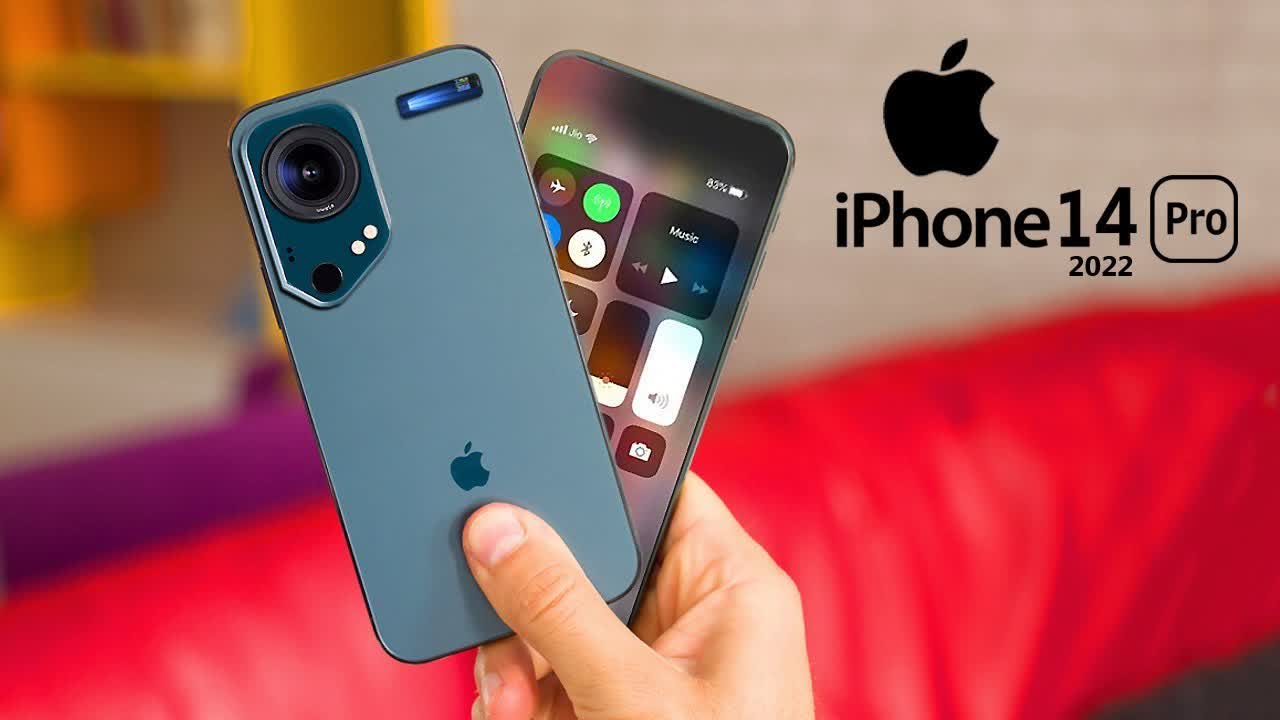 It may only be a few months since the iPhone 13 was released, but it's not too soon to think about the next model. Next year's flagship iPhone will feature the camera, design, and screen size options we're most anticipating. However, I am most interested in the iPhone 14 Max, which is reported to be an enhanced version of the company's usual next-generation iPhone.
According to Nikkei Asian Review, Apple will drop the 4.7-inch iPhone Mini next year and introduce a 6.7-inch model. This means that the iPhone 14 lineup will be composed of two 6.1-inch models, one Pro and one Max.
In the iPhone 14 Max, Apple may be targeting users who want a larger screen but aren't necessarily interested in the other features that Apple's Pro line offers, such as triple-lens cameras and Lidar sensors. Apple fans who have long for a large display but do not want to shell out $1,099 for the iPhone 13 Pro Max may find this a great choice.

According to reports, the rest of the iPhone 14 lineup could receive additional upgrades that make it feel like a more significant upgrade than the iPhone 13. In a note reported by 9to5Mac, Kuo suggests that the Pro and Pro Max models of Apple's 2022 iPhone will have a 48-megapixel wide-angle rear camera. Compared with the iPhone 13 Pro's 12-megapixel camera system, that's a significant leap.
A notch might be Apple's last polarizing design feature on the iPhone in 2022. In addition, Kuo suggests the iPhone 14 lineup will have a cutout for the camera on the front, but only on the Pro and Pro Max models. Bloomberg's Mark Gurman previously reported that Apple had been working on future iPhones without a notch.
Typical of Apple's major smartphone releases, the iPhone 14 lineup will likely be unveiled in September.
The Galaxy S21 Ultra is a worthwhile alternative for Galaxy Note fans due to its large screen and support for the S-Pen. Yet, the S-Pen experience was less than perfect in comparison to the Note's functionality. It doesn't come with an S-Pen, it doesn't have a slot to store it, and the S-Pen isn't supported with Bluetooth or gestures.
In the Galaxy S22 Ultra, Samsung has addressed at least one of those concerns. Samsung's S-Pen may be stored in a slot on the Galaxy S22 Ultra, making it much easier to keep track of Samsung's stylus. In addition, a built-in space suggests that the S-Pen will be included with the S22 rather than sold separately.
According to leaks from Ice Universe, the Galaxy S22 Ultra will feature an optical zoom camera system. If you switch between focal lengths, you will see an uncropped zoom.
Accordingly, the Samsung Galaxy S22 Ultra could be an even more compelling option for Galaxy Note loyalists or users looking for a super-powerful camera phone. We can probably expect to learn about Samsung's new Galaxy lineup somewhere from January to March timeframe.
With 5G, a great camera, and high performance, it was a budget option worthy of the Galaxy S20 series.
According to the Korean new website DDaily, Samsung will launch a sequel called the Galaxy S21 FE in January. Nevertheless, the phone is only going to be available in Europe if that report is accurate. Samsung would lose its second-largest market share in the US, behind Apple.
It would be interesting to know how Samsung smartphone differentiates the $500 Galaxy A52 5G from other midrange options. Samsung may price it in the $600 to $700 range, somewhere between the $800 Galaxy S21 and the $500 Galaxy A52 5G. For those looking for a phone that feels a bit premium but isn't quite as pricey as the S21 family, that could be an excellent option.
The Galaxy S21 FE is expected to have 6.4 inches, 2,340 by 1,080 resolution, three cameras, including 32-megapixel, 12-megapixel, and 8-megapixel sensors, as described in specifications found on China's TENAA Certification site, reported MyFixGuide.
According to a leak on the Google Play Console and spotted by MyFixGuide, it could also be powered by the Qualcomm Snapdragon 888. The Galaxy S21 FE comes with a more powerful Qualcomm Snapdragon 750G 5G chip, allowing Samsung to differentiate the handset from the Galaxy A52 5G. Evan Blass, a prolific leaker, also posted renders of the Galaxy S21 FE showing a similar design to that of the Galaxy S21.
In contrast to Samsung, the company offered phones with comparable hardware capabilities but at an affordable price.
If rumours are true, the OnePlus 10 Pro could also have some improvements to its camera. The OnePlus 10 Pro's camera bump was allegedly modified by OnLeaks and Zouton, two high-profile leakers. A quadruple-lens camera system, similar to the OnePlus 9 Pro's three lenses, appears on the Samsung Galaxy S21 Ultra.

Zouton reports the smartphone will feature a 6.7-inch 1,440-pixel AMOLED screen, a 5,000mAh battery, and 128GB or 256GB of storage, as well as a 120Hz refresh rate.
The OnePlus 10 Pro is yet to be known for how much better it is than its predecessor. However, it could address one of our few complaints if OnePlus' follows high-end phone features camera upgrades.
edited and proofread by: nikita