Stories
The Top 15 Most Overrated Entrepreneurs of India
The Top 15 Most Overrated Entrepreneurs of India
The Overrated Entrepreneurs Of India Who Believe In Loss Making And Not Profit Making!
Entrepreneurs are someone who executes and operates the organization to generate revenue from it. But the entrepreneurs of startup companies go for the discount strategy and take loss-making decisions and incur losses. 
Then why are these entrepreneurs counted among the list of entrepreneurs when they are not able to execute their firm to make profits? 
These entrepreneurs start their business with losses in the initial stages and never move to the profit-making state or either end up closing their startup company. The ideology of these entrepreneurs are not revenue-generating but more on investments and sharing stakes. Let's get to know about the Top 15 Overrated Entrepreneurs of India. 
1. Binny Bansal and Sachin Bansal
The ex-owners of Flipkart sold Flipkart to Walmart at $16 billion. This deal was registered among the world's largest commerce deal. Flipkart has recorded a loss of over Rs 3,837 crore for the fiscal year 2018-2019. Flipkart Internet ran the digital marketplace and had recorded losses of about Rs. 1,100 crore in Financial Year 2017-18 and Flipkart India that is the wholesale arm of the online retailer dropped up Rs. 2000 crore at the same time.
More about Flipkart:
Flipkart is an Indian e-commerce company and was founded by Binny Bansal and Sachin Bansal in 2007. Flipkart is based in Bangalore, Karnataka, India. The business originally concentrated on book sales, before developing into additional product categories such as consumer goods, electronics, groceries, fashion, home essentials, and lifestyle products.
The service competes primarily with Amazon's Indian subsidiary and the domestic rival Snapdeal. As of March 2017, Flipkart held a 39.5% market share of India's e-commerce industry.
Flipkart is significantly dominant in the sale of apparel which was a position that was sustained by its purchase of Myntra and was reported as holding "neck and neck" with Amazon in the sale of electronics and mobile phones. Flipkart also owns PhonePe, which is a mobile payments service based on the Unified Payments Interface (U.P.I.). In August 2018, U.S. U.S. based retail chain Walmart obtained an 81% ruling stake in Flipkart for US$16 billion, valuing it at $20 billion.
2. Deepinder Goyal and Pankaj Chaddah
Zomato was founded by Deepinder Goyal and Pankaj Chaddah, and in February 2018, the 10-year-old food technology firm Zomato became a unicorn at an estimate of $1.1 billion. The business has recorded a loss of about Rs. 2,198 crore for the year ended March 2020. 
More about Zomato:
Zomato is an Indian restaurant aggregator and food delivery startup which was established in 2008. Zomato gives information, menus of various restaurants, and user-reviews of restaurants as well as food delivery options from partner restaurants in various cities. Zomato also started grocery delivery amid the pandemic COVID-19 outbreak. As of 2019, the service is accessible in 24 countries and in more than 10,000 cities.
3. Bhavish Aggarwal
Bhavish is the founder of uber's greatest opponent in India, Ola that reached a consolidated loss of Rs 2,593 crore in the Financial Year 2019 according to its records with the Registrar of Companies.
More about Ola:
Ola is an Indian ridesharing company giving services which include a vehicle for hire and food delivery. The company was developed by ANI Technologies Pvt. Ltd and is based in Bangalore, Karnataka, India. As of October 2019, Ola was valued at approximately $6.5 billion. A variety of venture capitalists that include Softbank have huge shares in the business.
Ola Cabs was established on December 3, 2010, as an online cab aggregator in Mumbai and is presently based in Bangalore. As of 2019, the company has developed to a chain of more than 15 lakh (1.5 million) drivers across 250 cities. In November 2014, Ola expanded to join auto rickshaws on a trial grounds in Bangalore.
After the trial phase, Ola Auto extended to other cities like Delhi, Chennai, Pune, and Hyderabad starting in December 2014.
In January 2018, Ola reached into its first abroad market, Australia. Later Ola expanded and reached New Zealand in September 2018. In March 2019, Ola launched its U.K.U.K. services offering auto-rickshaws in the U.KU.K. More than 10,000 drivers have practiced both in online and offline mode before its launch in London. In February 2020, Ola began its taxi-hailing services with over 25,000 drivers recorded.
4. Shekhar Sharma
One97 Communications Limited that owns the brand Paytm is founded by Vijay Shekhar Sharma. The headquarters is situated in Noida, Uttar Pradesh. Its investors are Softbank, SAIF Partners, Ant Financial, T Rowe Price, Berkshire Hathaway, A.G.H. Holdings, and Discovery Capital.
The firm registered a consolidated loss of Rs 4,217.20 crore in the financial year ending March 31, 2019, up from Rs 1,604.34 crore in the year-ago period, according to information released by the business that was distributed with stakeholders. Paytm e-commerce has incurred a reduction in its losses to Rs. 1,171 crore in 2018-2019 from around Rs. 1,788 crores in the past financial year.
More about Paytm:
Paytm is an Indian e-commerce payment system and financial technology firm. Paytm is based in Noida, Uttar Pradesh, India and is presently available in 11 Indian languages and gives online services like mobile recharges, travel, utility bill payments, movies, and events bookings as well as in-store payments at grocery stores, vegetable and fruits shops, parking, restaurants, tolls, pharmacies and educational institutions with the Paytm QR code.
 California-based PayPal registered a case against Paytm in the Indian trademark office for using a logo with a related color combination to its own on November 18, 2016. As of January 2018, Paytm is valued at $10 billion and is planning to begin its initial public offering (I.P.O.) in 2022.
As per the company, over 7 million traders over India use this Q.R.Q.R. code to receive payments immediately into their bank account. The firm also uses advertisements and paid promotional content to create revenues.
5. Ritesh Agarwal
Ritesh Agarwal is the Chief Executive Officer and founder of O.Y.O. Hotels & Homes. Traveling to various places in India at the age of 17, Ritesh stayed in more than 100 bed and breakfasts, hotels, and guest houses to understand there was a huge lack of affordable and good-quality hotels in the budget. 
Oyo has been in the billion-dollar club for some years back with a valuation of a huge $10 billion. The company recorded a loss of Rs. 2,330.6 crore for the financial year closed March 2019 that is 6.4 times bigger than the past year. 
More about O.Y.O.:
Oyo Rooms is also known as Oyo Hotels & Homes that is an Indian hospitality chain of rented and franchised hotels, homes, and living spaces. It was established in 2013 by Ritesh Agarwal. Oyo Originally consisted essentially of hotels in budget. The startup grew worldwide with thousands of hotels, holiday homes, and millions of rooms in India, the U.A.E., Malaysia, Brazil, the United Kingdom, Nepal, China, Mexico, Vietnam, Philippines, Japan, Sri Lanka, Indonesia, the United States, Saudi Arabia, and more.
The company's investors are Lightspeed India, SoftBank Group, Greenoaks Capital, Hero Enterprise, Sequoia India, Airbnb, and China Lodging Group.
6. Rahul Jaimini, Sriharsha Majety and Nandan Reddy
Rahul Jaimini, Sriharsha Majety, and Nandan Reddy founded Swiggy in 2014. However, Rahul Jaimini has quit Swiggy and will be joining Pesto Tech, a career accelerator startup as their co-founder. Swiggy was a new participant in the billion-dollar club since June 2018. The business has a valuation of a huge $3.3 billion and is giving its competent Zomato a run for their money. The firm recorded a loss of Rs. 2,363 crore for the Financial Year 2019.
More about Swiggy:
Swiggy is India's biggest and most worthwhile online food ordering and delivery platform which was established in 2014 and is based out of Bangalore, India. As of March 2019, was working in approximately 100 cities of India. In early 2019, Swiggy entered into general product deliveries, under the brand name Swiggy Stores. 
In September 2019, Swiggy started instant pick up and dropped service Swiggy Go. The service is used to pick up and drop off a different array of items that include laundry and document or parcel deliveries to company clients and retail customers.
7. V S Sudhakar, Hari Menon, Vipul Parekh, Abhinay Choudhari and V S Ramesh
BigBasket company was established by V S Sudhakar, Abhinay Choudhari, Hari Menon, Vipul Parekh, and V S Ramesh in the year 2011. Online grocery delivery startup Big Basket achieved to become a unicorn at the beginning of 2019. The wholesale arm of Big Basket has testified a loss of Rs. 572 crore in Fiscal Year 2019, from Rs. 272 crore in Fiscal Year 2018.
More about BigBasket:
Bigbasket is an Indian online grocery delivery service and primarily delivers grocery goods found in convenience stores, home essentials, and food supplies to its consumers. BigBasket was established in December 2011, and its headquarters is situated in Bangalore, India. 
Originally, in 1999, they began India's first e-commerce site FabMart and then proceeded on to install the Fabmall-Trinethra chain of more than 200 grocery supermarket stores in southern parts of India, the company was sold to Aditya Birla Group later. It is commonly known as 'More' retail chain. 
In 2011 they originated BigBasket online grocery delivery service and on August 9, 2019, BigBasket partnered with a non-profit organization Goonj and by their Rahat flood program provided relief materials to people who were hit during the Kerala Floods. In March 2020, they took over the micro-delivery firm, DailyNinja.
8. Saurabh Kumar and Albinder Dhindsa
Saurabh Kumar and Albinder Dhindsa are the founders and C.E.Os of Grofers. Grofers recorder loss of Rs 448 crore in the Fiscal Year 2019.
More about Grofers:
Grofers is an Indian online grocery delivery service and was established in December 2013 that is based out of Gurugram. As of 2018, the company has established about $535.5 million from investors that include Tiger Global, SoftBank, and Sequoia Capital.
Consumers of the firm use a mobile application to order groceries online. Grofers collects and secures the items and delivers them from their warehouse to the consumer. The delivery of the groceries can be registered for any time of the day.
Grofers presently functions in 29 cities that include Delhi, Gurugram, Ghaziabad, Noida, Mumbai, Pune, Bangalore, Jaipur, Chennai, Hyderabad, Lucknow, Aligarh, Agra, Ahmedabad, Kolkata, Kanpur, Faridabad, Durgapur, Meerut, Rohtak, Bhiwadi, Moradabad, Guwahati, Panipat, Vadodara, Mathura, Sonipat, Allahabad, Modinagar. 
During the COVID-19 pandemic in 2020, Grofers along with Amazon India and Big Basket were between the few online grocery platforms that resumed to work in India amid lockdown.
9. Kavin Bharti Mittal 
Kavin Bharti Mittal is the CEO and founder of the instant messaging app Hike and is the son of business tycoon Bharti Mittal. The company observed a loss of Rs 205.6 crore for the fiscal year ended March 2019. That's a decline of about 106%, as compared to a loss of Rs 423 crore it acquired in Financial Year 2018. According to VCCEdge, the data research platform of News Corp VCCircle, the loss is expected to the increasing marketing expenses based on Hike Messenger's information with the Registrar of Companies.
More about the Hike:
Hike Messenger is also called Hike Sticker Chat. It is Hike Private Limited now that owns an Indianfreeware, cross-platform instant messaging (IM), Voice over IP (VoIP) application that was started on December 12, 2012, by Kavin Bharti Mittal. The Hike can operate offline through SMS and has multi-platform assistance. The app registration follows a standard one-time password (OTP) based on the authentication method. 
With the plenty of low-cost data, Hike chose to go from a single super-app approach to multiple app approach, so that it can concentrate more on the core messaging capacities. It has various Hikemoji Stickers that can be customized respectively. From update 6, the user-interface was revised, and the app no longer continues features like news, games, mobile payment, and jokes. As per CB Insights, $1.4 billion is the valuation of Hike with more than 100 million enrolled users till August 2016 and 350 workers operating from Bengaluru and Delhi.
10. Sahil Barua, Mohit Tandon, Bhavesh Manglani, Suraj Saharan, and Kapil Bharati
Sahil Barua is the Managing Director and CEO of Delhivery. He was later appointed as the Chief Business Officer in December 2018. According to financial data sourced through business intelligence platform Tofler, Logistics company Delhivery incurred a net loss of Rs. 1,781 crore. 
More about Delhivery:
Delhivery is an Indian supply chain service provider comprising covering up 17,500 PIN Codes in India. It was founded in 2011 and is invested by the Carlyle Group, Multiples, Fosun International, SoftBank Vision Fund, Tiger Global, Nexus Venture Partners, and CCP Investment Board. The Gurugram-based company has 75 warehouse centers, 70 hubs, 24 automated sort centers, 2,500+ delivery centers, 14000+ vehicles, 8000+ partner centers, and 40,000+ workers. Currently, Delhivery has the capacity to prepare more than 1M+ parcels per day.
11. Yashish Dahiya, Alok Bansal, and Avaneesh Nirjar
Yashish Dahiya, Alok Bansal, and Avaneesh Nirjar are the founders of PolicyBazaar. Online Insurance aggregator PolicyBazaar registered a net loss of Rs. 213.1 crore in Fiscal Year 2019 that increase 23 times from 9.42 crore in the financial year 2018. 
More about PolicyBazaar:
Policybazaar is an Indianinsuranceaggregator and a global financial technology company based in Gurugram, India which was established in June 2008. It offers a digital platform that is website and app, where customers can compare financial services from major insurance companies. The startup has installed its headquarters in Gurugram, Haryana, India, and is the nation's biggest insurance aggregator. The organization has also increased operations to the United Arab Emirates.
12. Vaibhav Gupta, Amod Malviya, and Sujeet Kumar
Vaibhav Gupta, Amod Malviya, and Sujeet Kumar is the CEO and founder of the B2B trading mobile app Udaan. Udaan is the B2B e-commerce marketplace that incurred an overall net loss of Rs. 338.2 crore during Financial Year 2019 from a loss of Rs. 59.5 crore in Financial Year 2018.
More about Udaan:
Udaan is a Business-to-Business (B2B) e-commerce platform, invented to determine core trade queries for small, medium, and large businesses across India. It is the most comprehensive national distribution platform of its class, allowing retailers and companies to source commodities from manufacturers, white labels, brands, importers, etc. on a single platform. Udaan serves users with the power of technology to grow their business.
13. Peyush Bansal
Peyush Bansal is a former Microsoft employee, established Lenskart in 2010 along with Sumeet Kapahi and Amit Chaudhary. Faridabad based eyewear startup Lenskart shifted and became a Unicorn in the year 2019. But the business recorded a net loss of Rs. 27.89 crore in Fiscal Year 2019. 
More about Lenskart:
Lenskart is an Indian optical prescription eyewear retail series. Lenskart holds 500 stores in 70 cities in India. The business had a valuation of $1.5 bn by 2019 December after Softbank invested about $275 mn. In 2020 Lenskart formed total revenue of Rs.1000 crore.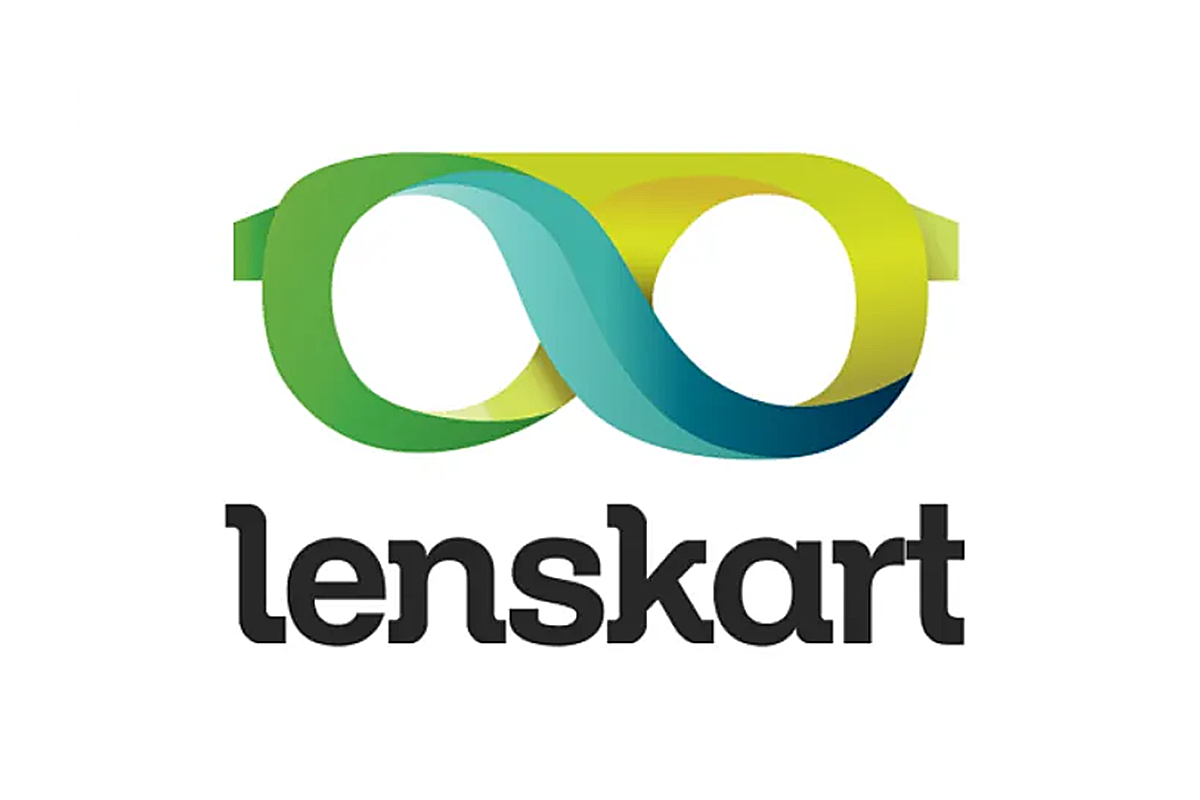 Investors of Lenskart include International Finance Corp, TPG Growth, and Adveq Management. Ratan Tata (of Tata Sons), and S Gopalakrishnan (of Infosys) have also invested in Lenskart. In March 2018, Chairman of Wipro Azim Premji invested 400cr in the organization taking the valuation of the business to 3000 Crore. By 2016, Lenskart had become among the two top visible chains in India, along with Titan Eye Plus. 
Its manufacturing department in Delhi manufactures 300,000 eyewear glasses per month. Lenskart also has a factory in Zhengzhou (China) that manufactures approximately 50% of the total production. Lenskart began the eyewear brand John Jacobs in 2017 and for that brand intended to reach Rs 500 crore in profits in the next two years. 
14. Harsh Jain and Bhavit Sheth
In 2008 Harsh Jain and Bhavit Sheth founded Dream11. The Mumbai based fantasy sports platform had become Unicorn in April 2019. According to its annual financial report, the virtual sports platform Dream 11 acquired a net loss of Rs. 131.64 crore in Fiscal Year 2019 as compared to Rs. 65.12 crore in Fiscal Year 2018. 
More about Dream11:
Dream11 is a fantasy sports platform based in Mumbai, Maharashtra, India. It enables users to play fantasy cricket, football, hockey, kabaddi, and basketball. In April 2019, Dream11 became the first Indian gaming company to register as the 'Unicorn Club'. Dream11 obtains the title sponsorship for the 2020 Indian Premier League for this year. To get the title sponsorship, Dream11 paid ₹222 crores in the winning proposal.
15. Byju Raveendran
Byju Raveendran is the founder of BYJU's digital learning app who has become India's newest billionaire. The parent company of the app, Think & Learn Pvt. has recently allocated $150 million in fresh funding taking the business's valuation to approximately $6 billion. The renowned ed-tech startup Byju's recorded its loss in the financial year 2019 was Rs. 14.91 crore according to records registered with the Ministry of Corporate Affairs. 
More about Byju's:
BYJU'S is the digital learning app that is popular for its educational technology (ed-tech) and online tutoring firm based in Bangalore. Shah Rukh Khan is the brand ambassador of the online tutoring mobile app BYJU'S. Byju's has declared on May 27, 2020, that they have obtained Rs. 2,800cr income in Fiscal Year 2020.
SEO optimisation-Pavitra