Stories
$2 Billion In Foreign Currency Debts Issued By The Troubled Adani Group Are Expected To Be Repaid In 2024.
US-based short seller Hindenburg published a report in late January accusing the company of stock manipulation and other scams, Adani Group now had trouble. The market worth of the organization funded by Gautam Adani was destroyed to the tune of more than 12 lakh billion.
$2 billion in foreign currency debts issued by the embattled Adani Group are due to be repaid in 2024. While there are no bond maturities in 2023, the bonds issued by the three Adani entities are due the following year. As a result of several accusations following the Hindenburg report, Gautam Adani's ports-to-energy business is currently under the market's scrutiny.
According to a source that cited the presentation the firm gave to investors, there are no maturities in 2023, but three issuances – $ 650 million by Adani Ports and two of the renewable energy company Adani Green Energy Ltd ($ 750 million and $ 500 million) – are due for payment in 2024. The Company borrowed more than $10 billion in foreign currency bonds between July 2015 and 2022. Over $1.15 billion in bonds from the total were due to maturity in 2020 and 2022.
According to a presentation given by Adani Enterprises on February 14 when it announced its Q3FY23 results, Adani Ports is the first infrastructure firm to have issued a $750 million 20 and 10-year dual-tranche bond. Whereas Adani Green issued $750 million in green bonds, becoming India the world's top creditor in the renewable energy industry, It should be emphasized that no foreign currency bonds will mature in 2025, but repayments of about $1 billion will be required in 2026.
In a series of secondary block auctions last week, the US-based investment firm GQG Partners paid a staggering $15,446 crore for equity interests in four Adani firms. GQG purchased shares in Adani Enterprises for 5,460 crores, Adani Ports for 5,282 crores and Adani Total Gas for 1,898 crores and Adani Green Energy for 2,806 crores. GQG invested between 2 and 4 percent of its capital in these businesses.
When US-based short seller Hindenburg published a report in late January accusing the company of stock manipulation and other scams, Adani Group now had trouble. The market worth of the organization funded by Gautam Adani was destroyed to the tune of more than 12 lakh billion. All 10 of the Adani stocks were in utter disarray, plunging to new lows, freezing at lower circuits, and wiping off billions of dollars in value.
"We publish the findings of our 2-year study, giving proof that the 17.8 trillion (U.S. $218 billion) Indian conglomerate Adani Group has participated in a blatant stock manipulation and accounting fraud scheme over decades," Hindenburg stated in its report on January 24. Presently, the Supreme Court has urged Sebi to look into Adani Group to see if there have been any claims of stock manipulation or other wrongdoings and to develop safeguards for investors.
According to the presentation, the Adani Group's gross debt increased to 2.21 lakh crore in 2023, more than doubling from 1.11 lakh crore in 2019. In 2023, the net debt will be around 1.89 lakh crore when cash is added.
Loan repayment
Adani Ports said that it plans to repay debts, including bonds, around Rs 5,000 crore next fiscal year, according to Karan Adani, CEO and Whole-Time Director of Adani Ports and Special Economic Zone, who made this statement last week. As of December 31, it had Rs. 6,257 crore in cash and cash equivalent, while its net debt was Rs. 39,277 crores.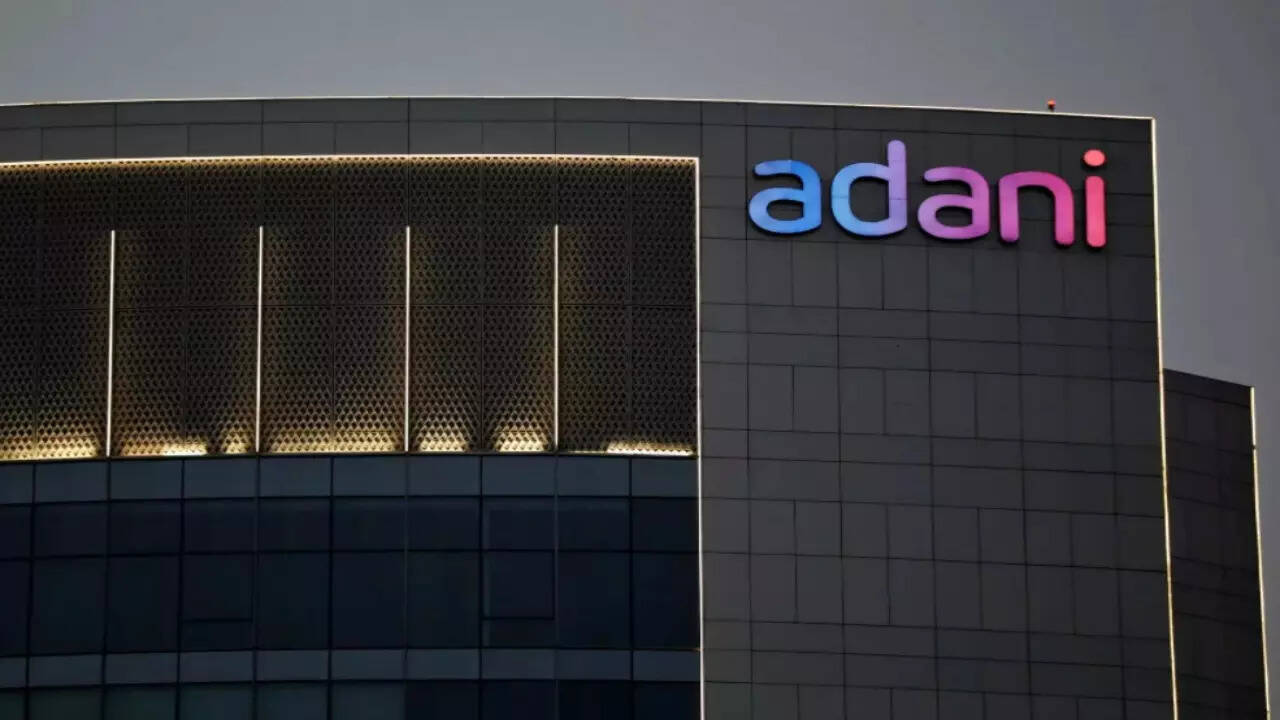 He stated that APSEZ aims to achieve an EBITDA of Rs 14,500–15,000 crore in FY24. We are considering total loan payback and prepayment of about Rs 5,000 crore, which would considerably reduce our net debt to EBITDA ratio and put it closer to 2.5 by March 24. Capital spending is anticipated to be between Rs 4,000 and Rs 4,500 crore.
Debt concerns
The value of Adani Group shares dropped significantly last week when valuation expert Aswath Damodaran said that the company is overleveraged and that it is collectively carrying approximately three times as much debt as it should. In his most recent blog, Damodaran discussed the ideal finance mix as well as good and negative motivations for borrowing.
According to his analysis, Adani Enterprises has too much debt, with real debt being more than twice as much as ideal debt. He said that lowering Adani Enterprises' debt burden would cut both the company's cost of capital and failure risk.
Unless someone was subsidizing the loan, Damodaran, a professor of finance at New York University's Stern School of Management, said employing debt would bring little, if any, value to Adani and carry a huge risk. He said that it might be the government, careless bankers, and holders of green bonds. In his most recent Musings on Markets, Damodaran stated, "In my opinion, Adani Enterprise Ltd. bears too much debt, more than doubling its ideal debt of Rs. 185,309 million to Rs. 413,443 million. The cost of capital will also decrease as a result of reducing its debt burden, which will help reduce its chance of failure. 
Hindenburg has also raised concerns about Adani's high debt levels and said that the stock prices of the group's seven publicly traded firms were 85% too high. While most of the stocks in the group have fallen by 70% to 80% in more than a month, my prognosis has shown to be pretty accurate.
The short seller said that by employing a flurry of shell companies, the organization was engaging in stock manipulation and fraud. Key listed Adani firms, it claimed, have racked up significant debt and pledged shares of their "inflated stock" as collateral for loans, placing the entire group on shaky financial ground.
According to a survey by brokerage CLSA, the banking industry is responsible for around 40% of the entire debt held by the Adani Group. Less than 10% of the group's total debt is held by private banks, while 30% is held by institutions under government control.State Bank of India has the largest exposure, at Rs 27,000 crore, according to official filings and management observations, followed by Punjab National Bank, at Rs 7,000 crore, Bank of Baroda, at Rs 5,380 crore, and Axis Bank, at Rs 7,164 crore. 
edited and proofread by nikita sharma