Stories
7 Exciting Wall Colour Ideas for Your Kids Room
7 Exciting Wall Colour Ideas for Your Kids Room
Kids room painting ideas range from vibrant and bold colours to subtle and calming stripes and patterns; choose one that best reflects your child's personality.
Kids spend a lot of time in their rooms, be it for playing, learning, sleeping or other creative and mischievous activities.
Throw on vibrant colours and fun elements on their room walls with Berger interior paint to create an energy-filled environment for them to thrive in. Stimulate senses and bring life to your kid's room with these wall colour ideas.
1. Optimistic Orange
The colour wheel's free spirit, orange spurs creativity and intuition in whichever room it is used. It is a playful colour that inspires creativity and independence in children.
Give your kid's room an instant pop of colour and energy with a bright orange accent wall. You can also turn to the classic combination of white and orange to create horizontal stripes.
2. Happy Yellow
Boost your little one's productivity and creativity with bright yellow walls that also encourage positivity.
You can choose to highlight a feature of the room, like a bookcase with yellow. A partially painted wall with the top part painted in a bright yellow and the baseboard white, gives a lot of character to a room.
3. Red Accent
While red is a lively colour and a powerful stimulant, if not used right, can be too tiring for the eyes and hinder focus. When it comes to using red as a wall colour for your kid's room, patterns and shapes are your best friends.
Use masking tape to create shapes of your choice over a wall and fill them in with a loud red, multiple shades of red or even with other complementary colours.
4. Productive Purple
A magnificent combination of blue's steadiness and red's fierceness, purple has long been associated with royalty, wealth, and ambition.
It activates the region of the brain that is responsible for creative abilities and provides a relaxing effect at the same time. Painting walls with lighter shades of purple for younger children and richer shades for older, inspires them to think by creating a sense of mystery.
Purple is also associated with knowledge, dignity, and self-sufficiency. It is a great palette to use for extremely energetic personalities to relax their minds and stimulate imagination.
5. Crayola Blue
From ocean hues to the lightest shade of the sky, blue is a soothing colour that is an excellent option for youngsters who have difficulties sleeping. 
Painting the walls bright blue and combining it with white to create a pleasant sanctuary is a wonderful technique. Choose from the Crayola spectrum of blues, which range from cadet blue to the lovely blue of forget-me-nots.
Combine with white stripes and experiment with cream-coloured furniture and blue cabinetry to create a timeless bedroom. Mark the wall with masking and paint stripes in white and your child's favourite shade for a basic effect.
Stripes are a versatile and creative way to bring children's bedroom colours to life; whether it's creating a statement with clashing hues, vertically partitioning space for siblings, or just soothing with softer tones.
While stripes are usually made up of straight, parallel lines, there's no rule that says you can't split them up with a few zigzags. Walls with orange, blue, white, and yellow stripes for example, bring tons of energy and excitement into your kid's room in the best way possible.
6. Nutty Brown
Brown can help youngsters develop a sense of responsibility as it is a down-to-earth colour affected by the vitality of red and yellow as well as the seriousness of black.
To help your child excel academically while also unwinding, paint a section of his or her room in a bright yellow with Berger paints for interior walls.
A vibrant yellow beautifully complements brown, which many perceive to be a dependable and comforting colour as it's associated with nature.
7. Leafy Green
Green is regarded as the most natural and peaceful colour as it symbolises the strength of nature. It is possibly the best colour for kids room.
When combined with more yellow undertones, it helps calm hyperactive children by reducing their anxiety. Its versatility makes it suitable for all ages and benefits all personality types.
Create a soothing and spacious atmosphere for your child by infusing his or her room with shades of green such as pale, sage, lime, and electric green. This will help them benefit from the calmness and mental clarity of the blue and yellow with which green is made. 
Conclusion
Choices, personalities and suitable designs are always changing as your children grow and thus, your kid's room colours change too.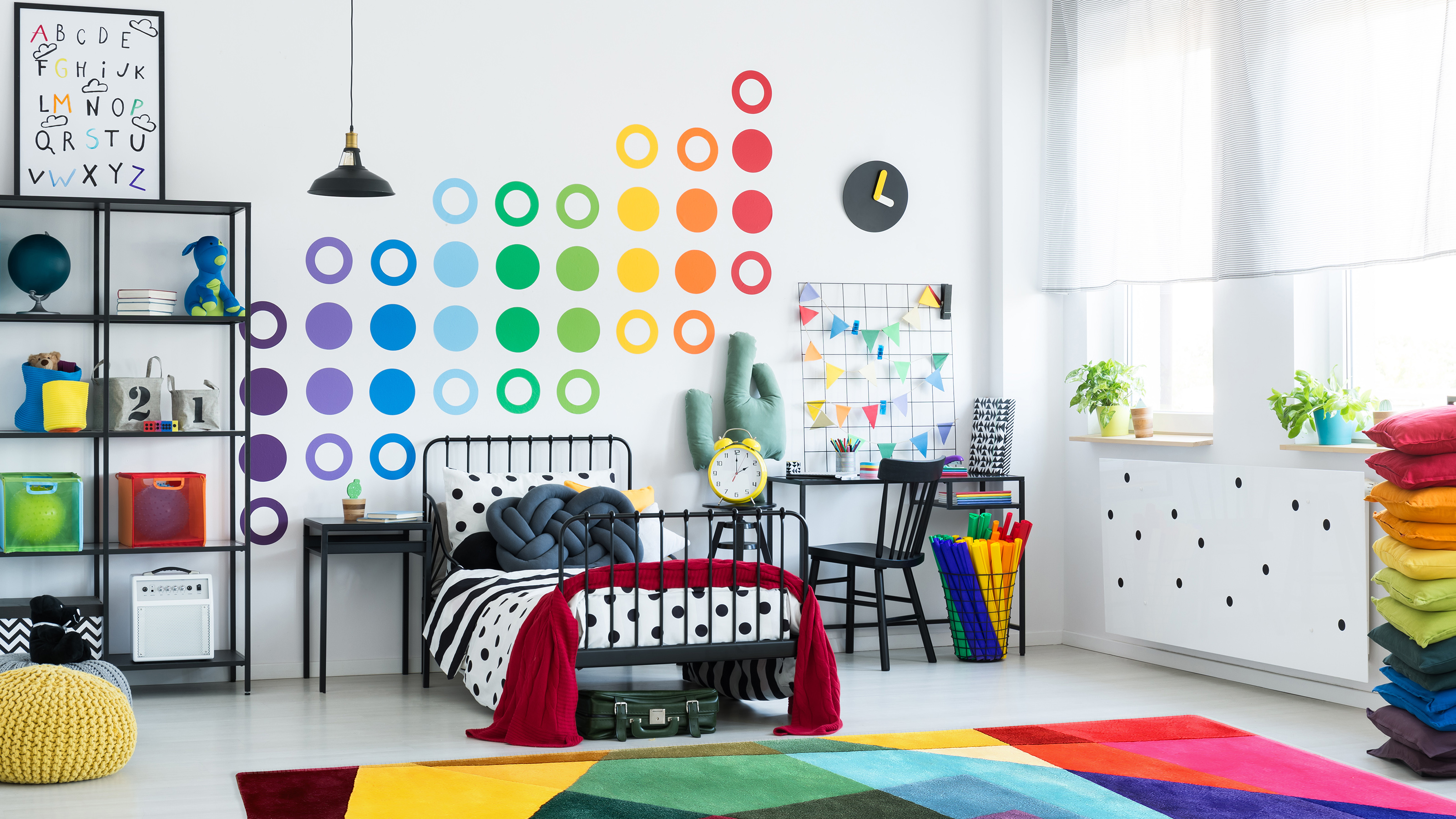 Berger Paints Express professional services are up to date with the latest colour trends and know which colour schemes and designs would cater best to your little one.
Seeking their help can save you time because they go beyond colour consultancy to give you a faster, cleaner, and safer painting experience.