Stories
Bandish Bandits And The Real status Of the great Indian Classical Music in 2020!
Bandish Bandits And The Real status Of Indian Classical Music!
Bandish Bandits is a new Amazon Prime original web series with ten episodes released on 3rd August 2020. The story of Bandish Bandits revolves around Radhe, a boy from the family who owes tha Rathod Gharana, and his grandfather, Pandit Radhemohan Rathod, is the Sangeet Samrat of Jodhpur. Radhe wants to become the Sangeet Samrat like his grandfather and wants to run his Rathod Gharana. On the other hand, there is a beautiful and stunning pop singing sensation Tamanna Sharma, who visits Jodhpur to find out her new song and make it a hit after a flop song. Tamanna strives hard to give a popular and trending song to fulfill her dream to sing with the queen of pop singing Queen Elli.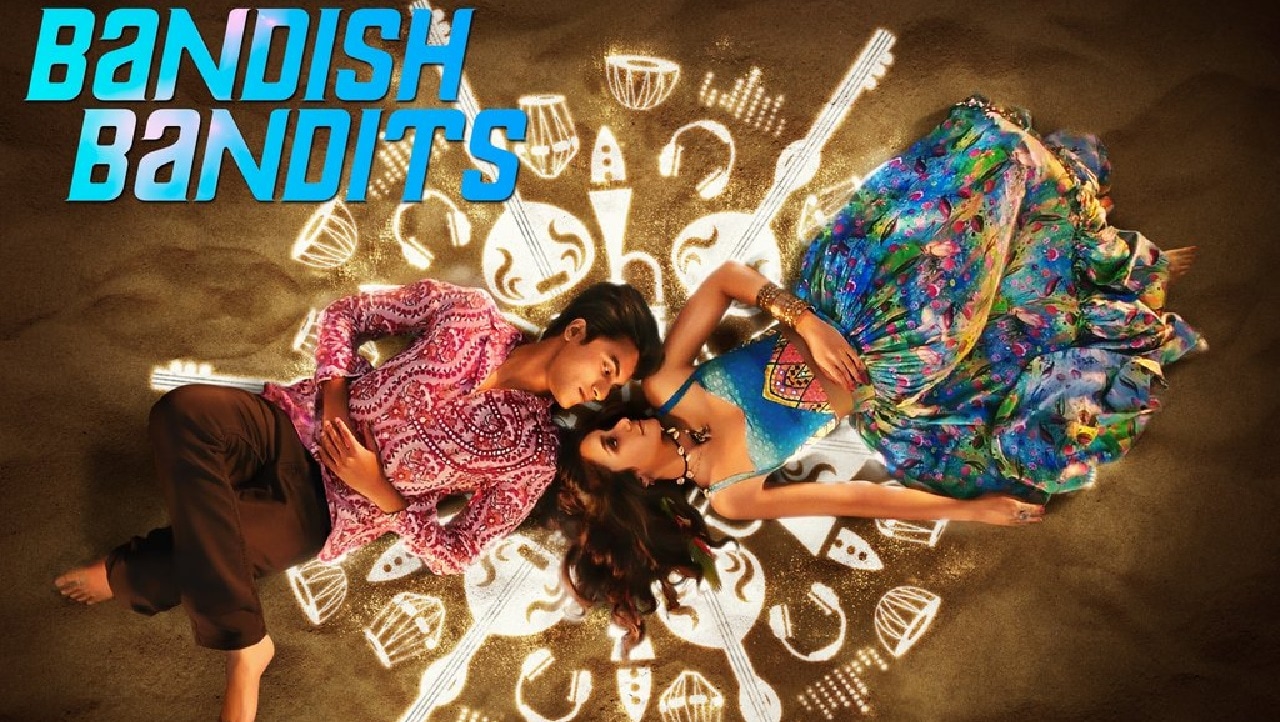 The mixture of classical and pop music falls in love, and the rest is in the series about what happened and how they managed their love life. With full turns and twists, this excellent web series describes how the classical Indian music is appreciated among youngsters, and the amount of respect people have for the Sangeet Samrat.
The star cast:
Radhe Mohan: Ritwik Bhowmick

Tamanna Sharma: Shreya Chaudhary

Pandit Radhemohan Rathod (Sangeet Samrat and Radhe's Grandfather): Naseeruddin Shah

Kabir (Radhe's friend): Rahul Kumar

Araghya (Tamanna's friend and manager): Kunaal Roy Kapoor

Sandhya: Tridha Chaudhary

Digvijay Rathod: Atul Kulkarni

Mohini Rathod (Radhe's mother): Sheeba Chaudhary

Rajendra Rathod ( Radhe's father): Rajesh Tailang

Devendra Rathod (Radhe's Uncle): Amit Mistry

Avantika (Tamanna's mother): Meghna Malik

Harshvardhan Rathod (Tamanna's father): Rituraj Singh
The Episodes and Stroy!
Episode 1: Blue Bandit (47 minutes)
Radhe, an Indian classical traditional music prodigy, was learning music from his grandfather, Pandit Radhemohan Rathod, Sangeet Samrat of Rajasthan, and striving hard to cross the parameters of Pandit Ji and became the next Sangeet Samrat of Rajasthan. 
Whereas, Tamanna Sharma, a Youtube pop sensation who has given a flop song and has been pressurized by the JP records for a hit song if she wants to sing with queen Elli, they will cancel her contract. 
Tamanna's friend and manager, Araghya, called Tamanna and ask her to face JP records and give a hit song. Tamanna says she is not in Mumbai and has left for Jodhpur to find something new! Araghya says that he will manage things in the studio rest is up to her how she brings the song.
The first episode gives the inro of both the lead characters. The first episode shows that the Pandit Ji's family is going with financial issues as Pandit Ji doesn't charge high fees from his students and fire most of them on a single mistake. Also, Pandit Ji's pension has been stopped and turned into another scheme. Rajendra is taking credits from the bank who are threatening him to repay the loan. Rajendra explains everything to Radhe and asks him to work with Munshi Ji and handle accounts, as he is the first accounts graduate in his family. Unwillingly Radhe accepts this and starts working with Munshi Ji in the Royal Palace. After that, Kabir, Radhe's friend, comes to meet him and asks him to join for Tamanna's concert as he is organizing it. Radhe denies, but Kabir took permission from Munshi Ji and took him to the concert.
It was Radhe's first concert-show, and there he saw Tamanna Sharma for the first time and fell in love. Tamanna completed her concert and went to the backstage where Kabir introduced Radhe to her. Tamanna and her friends made fun of Indian Classical Music in front of Radhe, and he started singing. Tamanna recorded him and was amazed. Meanwhile, Radhe sang the Raag Pandit Ji was looking for and ran straight to sing the Raag.
After that, Tamanna and Radhe met at the Sangeet Samrat ceremony, and Tamanna offered Radhe to sing with her. Still, Radhe refused and said she is not a musician but a technician who uses autotune. After the event, Pandit Ji met the King and highness of Jodhpur and informed him that tomorrow Pandit Ji is planning to do Ganda Bandhan of Radhe. Ganda Bandhan is an important ritual in the transmission of Arts through the teacher-student relationship Ganda Bandhan means the sacred thread's tying. This ritual creates a sacred bond between the teacher and student after the ceremony as a student has to learn the teachings of his teacher exclusively. Pandit Ji found the Raag sang by Radhe and got impressed by him the previous night. Radhe was thrilled to hear that finally, his dream is going to come true. The first episode ends on the happiness of Radhe, who was eagerly waiting for his Ganda Bandhan.
Episode 2: The Shuddhikaran (46 minutes)
Later after the event, Pandit Ji, Radhe, Rajendra, and Devendra (Radhe's Chacha) were coming back home, and the ambassador stops in midway. Rajendra, who went out from the car after an argument and Pandit Ji and Devendra, went with a fan of Pandit Ji in his car to home. Radhe left standing there to find a mechanic. Tamanna coincidently came there and helped Radhe to start the car. Then Tamanna drives the car at high speed and got caught by the police. However, Radhe was in great stress that he has his Ganda Bandhan in the next morning and how he will reach his home. He somehow managed to get out form the lockup but was ten minutes late, and Pandit Ji canceled his Ganda Bandhan. Radhe was in great disappointment, Tamanna came to meet her and apologized, and Radhe called her unlucky and asked her to leave. 
Later Radhe and Devendra were captured eating Mirchiwada and discussing how he can still have a chance for his Ganda Bandhan. Devendra said that Pandit Ji had done Ganda Bandhan of only eight people, and the last was him. But Pandit Ji took his Ganda after he found Devendra's affair with a foreigner girl Eva. Later, Pandit Ji gave him a last chance to compensate for his mistake and tell him the way of Shuddhikaran. Devendra chose the way but was unable to complete it, and as a result, Pandit Ji asked him never to sing again!
Later, in the episode, Radhe asked Pandit Ji that he wanted to take the Shuddhikaran way and was struggling hard to complete the rituals and process successfully. Meanwhile, Tamanna tried to talk to Radhe, but he was on his MaunVrat, and she was unable to make any song and was about to leave the city. However, Radhe completed his Shuddhikaran and got his Ganda Bandhan done by Pandit Ji, and after that, he went with Kabir to the bank to know about the loan details his father has taken. And the episode is concluded on the scene where Tamanna is about to leave the city, and Radhe comes to meet her.
Episode 3: Roleplay (43 minutes)
Radhe has decided to sing with Tamanna to repay the bank's loan. He proposed two conditions to Tamanna: Firstly, his name and face won't get disclosed in the song, and secondly, his family should not know that he is sending money to them. Tamanna agreed on both the conditions, and they started to work on their first song, "Sajan Bin."
Tamanna tries to extract emotions in Radhe's music but found he has no love emotion in his heart. Tamanna told him that they could do a roleplay of a couple to produce emotions of love and passion in Radhe's heart. Meanwhile, Pandit Ji was training Radhe to improve his music.
Tamanna asked Radhe to travel with her friend's wedding, where they can have some more time to live in their roleplay. Radhe managed to take Pandit Ji's permission and went with Tamanna.
Tamanna introduced Radhe to her friends, and they played their role as a couple. However, Radhe, who fell for Tamanna at the very first meeting, was acting it naturally. At the wedding, Radhe and Tamanna kissed her that increased Radhe's emotion for the pop sensation Tamanna.
When they returned from the wedding, Rajendra proposed a girl from the royal family for Radhe's wedding. Radhe denied at that moment, but Pandit Ji suggested to meet the girl once. The whole family went to see the girl named Sandhya, who was the granddaughter of the King.
Sandhya was asked to sing, and then Pandit Ji got impressed with her music and accepted the wedding proposal without asking from Radhe. 
Episode 4: Phas Gaye (39 minutes)
The episode starts with Radhe complaining Pandit Ji for accepting the wedding proposal as he doesn't want to get married. After this, Radhe wants to meet Tamanna, where he suggested Tamanna about the song lyrics, and both argue on it, and Tamanna asked Radhe to leave. 
Radhe took the whole night and made the lyrics of the song and showed it to Tamanna the next morning. She got impressed by it, and they both started working on it.
Meanwhile, Rajendra went to the bank with the son of the King and his good friend, Surya, to pay the installments of the loan taken. Surya told Rajendra that now he is his family as Sandhya and Radhe are getting married and invited him for the family dinner. 
The Rathod family went to the royal palace for dinner. Kabir doubted that he had seen Sandhya somewhere, and Radhe asked Sandhya to go with him to the mela as he wants to talk to him.
They both went to the mela where Radhe lied to Sandhya that he is suffering from bipolar disorder, and Sandhya took it casually and said they both can fight it, and he will get well soon.
After this, Radhe was caught between both different music demands from Tamanna and Pandit Ji. Both the training were clashing, and he was juggling in between it. Somehow he managed to sing his part of the Sajan Bin song, and the couple celebrated the completion. After this, Radhe again tried convincing Sandhya to break this wedding commitment, and she completely denied it. Tamanna was happy to hear from Araghya that JP records have liked the song, and now they need to shoot the video. Pandit Ji asked Radhe to sing on Makarsakranti instead of him.
The episode concluded with Radhe's song, where he made a mistake with the last Raag, and Pandit Ji got angry from him. As asked by the King, Pandit Ji announced Radhe and Sandhya's engagement in front of Tamanna, and she went from there with tears in her eyes. Apart from this, an unknown man came to meet Pandit Ji and said that this Gharana belongs to him, and Pandit Ji should announce him as his successor.
Episode 5: Masked Man (42 minutes)
The episode starts with the argument of Radhe and Tamanna, where Tamanna is complaining about why Radhe didn't tell her about this earlier. Now she is asking for a separation and says he's not into a married man.
Next, the unknown man from the before episode's introduction is given as he was the stepson of Pandit Ji who's name was Digvijay Singh Rathod, and he challenged Pandit Ji that either he announces him as his successor so that he can preserve and rename the Rathod Gharana as Bikaner Gharana, he claimed Pandit Ji has ditched her mother and took his grandfather's Gharana and renamed it as his own Rathod Gharana. Pandit Ji refused to give the Gharana to him, and then he challenged him that he is going to win the Sangeet Samrat title and will take this Gharana from him. Radhe was listening to their conversation, and later Mohini tells her the whole story.
Meanwhile, Pandit Ji lacks his ability to hear, and Mohini went to meet Digvijay to inform him about his father's condition and requested him not to take the Gharana from him. Digvijay denied and accused Pandit Ji of separating him from his Gharana and his love, Mohini. Apart from this, Araghya came to Jodhpur for the video shoot, but it doesn't go smoothly due to the conflict between Radhe and Tamanna.
Next, Radhe and Sandhya got engaged, but Kabir recognizes him as the girl whose MMS got viral. Radhe denied asking her this, but she heard their conversation and broke the engagement. Later, the bank manager visited Pandit Ji's house and asked about the money from Rajendra as Surya denied to pay the loan. He warned Rajendra that the house would be in the auction if he didn't pay the loan. 
Radhe went to meet Tamanna, and they resolved their conflict after knowing that Radhe's engagement has been broked by Sandhya. They completed the shooting of their song.
Meanwhile, Rajendra forced Pandit Ji to sing in a corporate show as he is not having any money to run the household, and he has taken advance from the organizers. The sound issue happened at the event where Digvijay was present, and they all realized about the severeness of Pandit Ji's hearing aid.
The episode concluded with Pandit Ji asking Radhe to sing at the Sangeet Samrat instead of him. He said his training would start from tomorrow, and now it is his responsibility to save his Gharana.
Episode 6: A star is born (37 minutes)
In this episode, Radhe's training starts to sing against Digvijay. Whereas Radhe and Tamanna's song gets hits and JP records approached Radhe for their next song instead of Tamanna. 
However, Radhe denied and said that he wouldn't sing if Tamanna is not companying her. 
Meanwhile, Rajender is striving to get some money to repay the loan, but he is unable to get funds from anywhere.
The episode concluded on the release of the next song of the masked man (Radhe) ft. Tamanna. Tamanna gets dishearted and fakes a smile in front of the media.
Episode 7: #CoupleGoals (33 minutes)
In this episode, Radhe's father got to know about his song, where he has to hide his face with a mask and is famous with the name of the masked man. Rajendra asks him to sing for corporate songs and earn money so that they can pay the loan. Radhe, Rajendra, and Devendra worked hard and was able to pay half of the loan. The struggle Radhe did due to the shows caused the strain in his training and relationship with both Pandit Ji and Tamanna.
The couple manages to complete their song Couple Goals. JP records, who were considering Radhe to sing with queen Elli changed their mind and gave Tamanna an opportunity to showcase her skills in a concert to queen Elli's manager. Araghya and the couple celebrated the good news. They named the couple as Bandish Bandits.
The episode concludes with the invitation sent by Digvijay to Pandit Ji to com at the inauguration of his music school at Jodhpur.
Episode 8: Bandish Bandits (33 minutes)
The episode starts with Tamanna, who is in deep stress and demotivated that she doesn't want to sing anymore. However, Radhe helped her to sing for live concerts, and his own training with Pandit Ji witnessed a setback. 
Later with lots of ups and down, Tamanna learned how to sing in front of the live audience. Meanwhile, Digvijay got to know about the secret that Radhe is the masked man and went to Pandit Ji and revealed him about Radhe's hit song. Pandit Ji was in shock and took Ganda back from Radhe. Radhe cried and requested a lot, but Pandit Ji didn't listen to him.
Later, Radhe didn't go to Tamanna's concert, where queen Elli's manager came. And Tamanna listed Araghya stating that she has got this opportunity due to the power of her mother. Meanwhile, Pandit Ji is in shock, and Radhe is extremely depressed and sad. 
The episode concluded when Tamanna went to the stage and declared Bandish Bandits is over!
Episode 9: A separation (47 minutes)
Radhe has lost both the relations with Pandit Ji and Tamanna. Pandit Ji has denied to guide him for the Sangeet Samrat, and Tamanna asked for space and went to Mumbai and started working with her mother, Avantika. 
Mohini, who was observing everything that is happening, decides to train Radhe herself for the Sangeet Samrat. In this episode, it was disclosed that Mohini was the Sangeet Samragini and defeated Pandit Ji in his music. However, she was pressurized to marry Rajendra so that Pandit Ji could control and stop her music. Digvijay revealed his love affair with Mohin to Radhe, and the whole family got to know about the bitter truth in this episode.
Everyone in the family was unaware of the love story of Mohini and Digvijay. But once Rajendra got to know about it, he denied playing the dholak for the practice session along with Mohini. Time passed, and Pandit Ji revealed the truth about how he pressurized Mohini to control her music. Meanwhile, Araghya visited Radhe and said that he is going to help him with the Sangeet Samrat so that he can win the competition.
The episode concluded at the scene where the family reached at the venue of Sangeet Samrat after lots of hardships, followed by twists and turns.
Episode 10: Sangeet Samrat (50 minutes)
The whole episode is all about how the Sangeet Samrat Samaroh went and what all happened in it. The competition was divided into three rounds. Radhe and family won the first round, whereas Digvijay registered his victory in round two.
The final round revealed who won the Sangeet Samrat title and what all happened with Radhe. This last episode also reveals about Tamanna, who came to attend the Sangeet Samrat. 
Read the spoiler to know every bit of the ending.
The Spoiler
Radhe won the Sangeet Samrat and saved his Rathod Gharana. Whereas, Pandit Ji got hearing impaired and was not able to hear his last performance. Meanwhile, Tamanna went without talking to Radhe, and the episode concluded on the separation of the couple.
Might be the next season will tell what all happened and how they can be back together.
Conclusion of Bandish Bandits
The conclusion of Bandish Bandits shows how everyone values and respects the Indian classical music and singers. But another aspect is clearly highlighted that there are no money-making opportunities with Indian classical music. And youth is running behind pop and energetic song and not behind our heritage and culture.
Bandish Bandits also depicts the actual status of singers who are using autotune to make their songs flawless and hits. Also, the series comes with the excellent moral value of respecting elders of the family which the youth is lacking behind. Bandish Bandits shows the financial struggle of a middle-class family and how the younger generation has to make a sacrifice to serve their family. Whereas, the show also portraits about good friendships of Tamanna – Araghya and Kabir – Radhe. At last, Bandish Bandits is promoting Indian classical music and is full of Indian classical songs in the series. The song Sajan Bin has the fusion of pop and classical music.
Bandish Bandits is a good watch!
The actual status of India Classical Music
In reality, no one literally respects Indian classical music these days. The whole youth is mad behind the fast beats and autotuned songs. The youth is running behind romantic songs and energetic beats and underestimate the Indian classical music. 
This is prooved as many reality shows like Indian Idol, and more has no winner who is specialized in Indian classical music but more expert in trending Bollywood songs. Indian classical music has become once in a while and not a regular genre to enjoy. The Indian classical musicians have also started to play Bollywood songs to play at some concerts and shows. Youth is youtube addicted, and the era of CDs and DVDs are lost. Use of Indian classical music is depleting day by day in the Bollywood industry. In fact, singers with classical texture in their voice are shifting and using it to sing Bollywood songs.
As Industry: The classical music industry has altogether declined. No one is more interested in learning or teaching classical music. Government just invites Indian classical singers to some corporate shows that represent Indian heritage and tradition but do nothing to save their skill and interest.
People are not welcoming Indian classical music much, so the industry is facing a hard time. If 100 people out of 500 people start respecting and listening to Indian classical music then also the industry can be saved a little. But there is no such exposure for the industry in coming eras.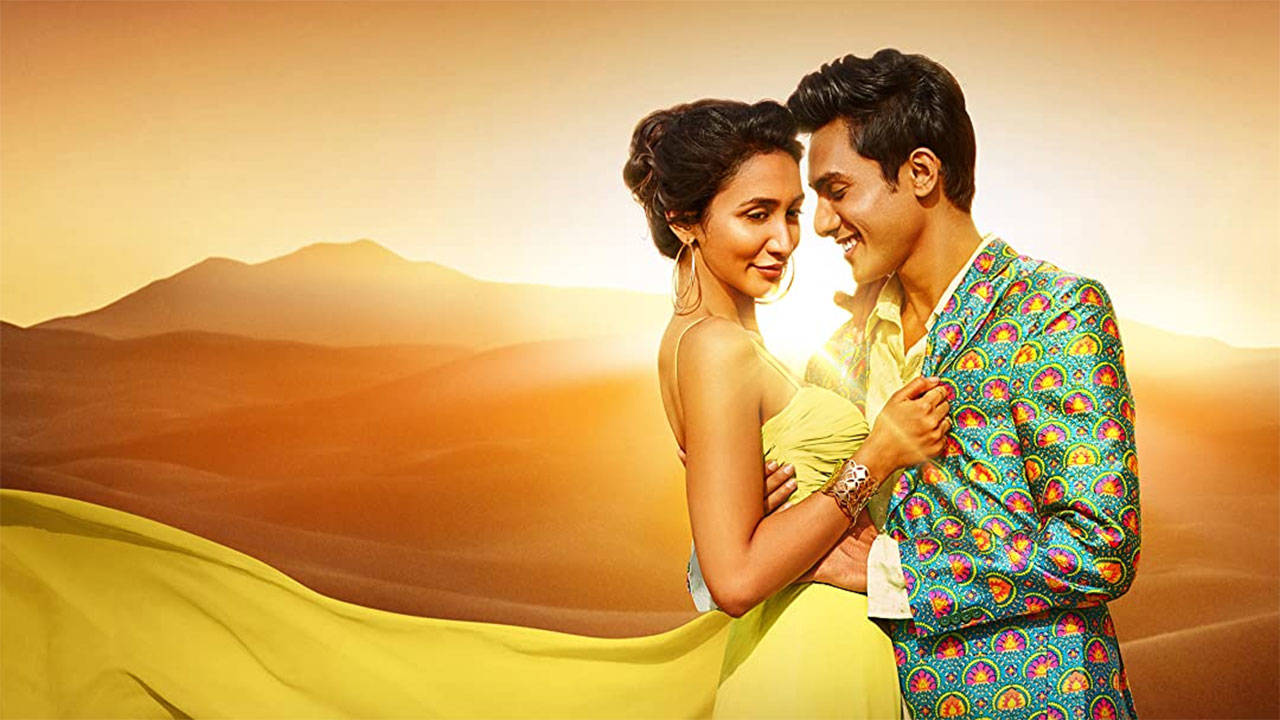 As Business:  Coming on to the business of Indian classical music, there is no such scope in the field as the industry is entirely declining day by day. The teachers are not paid full or high fees as the number of interested students are less and that too not so interested in learning just doing for the sake of their family. No one is interested in paying a single penny to buy classical songs and paying for some other energetic Bollywood songs. Indian classical songs are becoming once in a while desire not left as a constant interest for the people. People are more into guitars and not into harmoniums. The difference is huge but made by us!