Stories
Knowledge Center
nature
Climate Change: Extreme Weather Events That Took Place In 2020 Across The World Are A Warning Of The Global Warming Effect
Climate Change: Extreme Weather Events That Took Place In 2020 Across The World Are A Warning Of The Global Warming Effect
The world we live in, the air we breathe in. It's precious. The air isn't as fresh as it supposes to be, the earth isn't as clean as it should be. But the one who is responsible for it is the ones who are using it. Who is, 'Us'. Every human being. That much we know. We know that our earth is exploited and the reason is us. But sometimes we fail to understand is that even natural disasters are a result of our actions. Little by little, we have messed with this earth for a long time, that this planet has started to do crazy things it hasn't done before.
Under such conditions where climate change has become so visibly clear, Christian Aid publishes the 10 calamities that cause additional suffering to already damaged year. Due to extreme weather conditions, the world has been paying a high price for it continuously. The study lists us with 10 events that were responsible for major financial costs and thousands of lives lost. Of the 10 events, 6 took place in Asia. If we recall, it's the china and India floods which totaled to damage of more than 40 billion dollars.
We are very much aware of all the hurricanes and wildfires in America. This at least totals to a 60-billion-dollar loss. To be honest, this year has been really exhausting. Whether it's the pandemic or lockdown, we have been suffering from it so much that everywhere, there is only news of it. Climatic change has taken place this year at a recording rate. The impact of these extreme weather events is to be duly noted.
The reason Asia saw such climate changes were because it was undergoing an "unusually rainy monsoon season".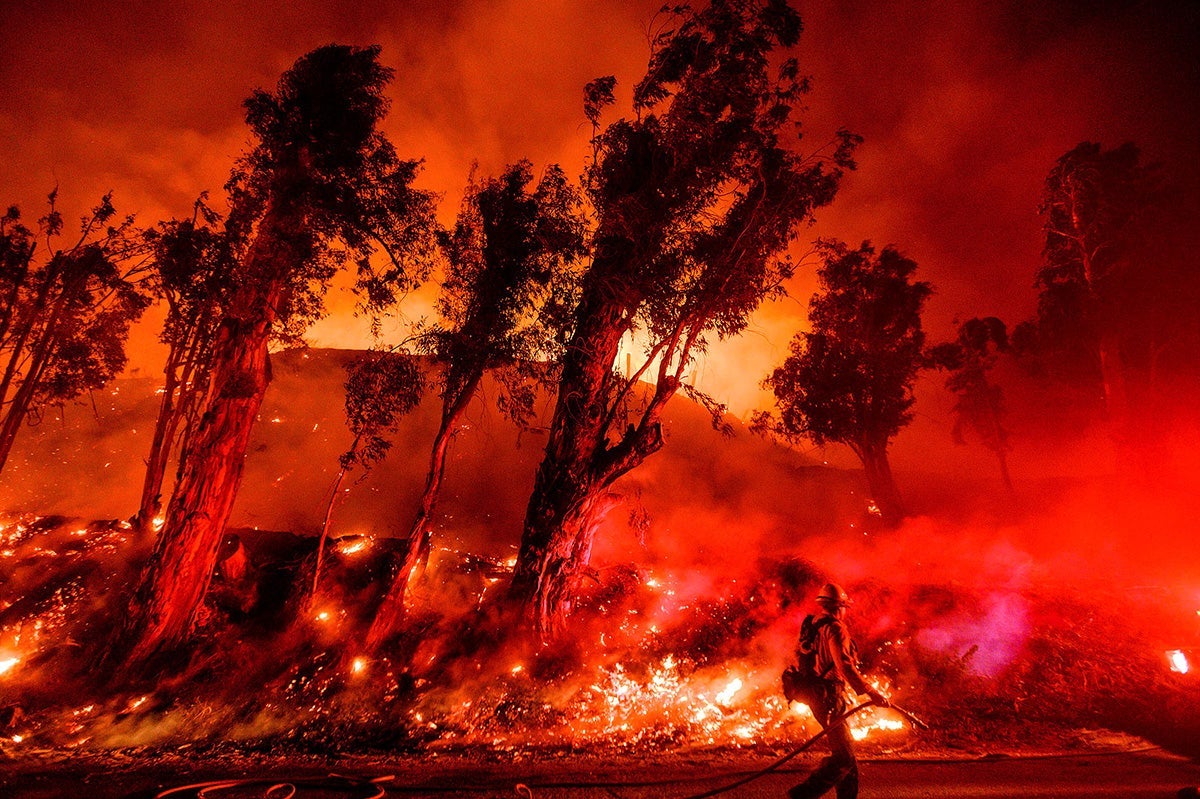 " This is the biggest reason why Asia had to face such damage to extreme weather calamities. India saw heavy floods over months, with 2000 deaths and millions homeless. This is a really important thing to note. India had been making plans for climate change. But since India being a peninsula, has often witness floods that have caused massive damage. This year, with coronavirus, seeping in, and with heavy floods like this, India has encountered massive damage, in terms of economy, lives, and property loss. 
Even if China did combat coronavirus swiftly and recovered fast, it hasn't been able to miss the hit of natural disasters. The flood in China caused greater financial damage than the loss of life. About 32 billion dollars damage has been made to China's economy about the period between June and October. These floods were a slow disaster, but more than this, some calamities came and went soon enough but did enormous damage. Among them are present the Cyclone Amphan.
Cyclone Amphan which hit the coast of the Bay of Bengal did damage of 13billion dollars in a couple of days. A climate scientist at the Indian Institute of tropical meteorology situated in Pune, Dr. Roxy Koll said BBC that there has been a record temperature of 30C-33C in the Arabian Sea and Bay of Bengal. He also adds that the heatwave in marine which is caused by the high-temperature increase must have been the reason for this intensified pre-monsoon cyclones to appear. 
This cyclone Amphan has become one of the strongest cyclones of pre-monsoon season to have ever formed in the Bay of Bengal. On the other end, we have an intensified locust hunt that took place in Africa which shocked the world. Massive locust swarms hit the crops and vegetation. Ruining everything on their way. Such large locust migration is the result of an increased weather temperature. Africa faced high financial loss because of this sudden influx of locusts destroying their agricultural lands.
Storm Ciara swept through UK, Ireland, and other countries at the beginning of February, which had a very much impact on Europe's economy. Christian Aid said that when a richer country is hit by calamities like these, the loss is also very high. With only 14 lives lost, Europe managed to survive a Strom but storm Ciara did a good number on them. They suffered massive financial penalties for these natural disasters. We have to take a step back and look carefully.
Counting Financial losses alone isn't going to tell us the full impact of these events. For example, South Sudan floods weren't recorded costliest in terms of the dollar but with 139 lives lost and one year's worth of crop loss, they have suffered the greatest impact. In Australia, the climate change research center had said that compared to 2019, 2020 has seen an increase in extreme weather events.
And they further moved on to give a piece of astounding news, that there is a 1C rise in global average temperature. 1C sounds nothing much, but it's the global warming that we are talking about and this doesn't look like a piece of simple news that can be dismissed. Just as this global temperature keeps rising in the upcoming years, so do the extreme weather conditions. We cannot ignore the threat in this news. 
One thing that needs our attention is that COVID-19 was a wake-up call. This was an important reason we knew how much global health and the environment are correlated. With pandemic and lockdown, the environment has been quite undisturbed. But the truth is, the world is still hanging over a cliff in terms of global warming. The carbon dioxide emission, the sole reason for the production of greenhouse gas has increased.
If we are to compare the carbon dioxide emissions to that of a tub filling water, right from the start of life, over a million years ago, the tub has started to fill. Pandemic has only slowed the flow, but inevitably the water has reached the brink and so is the CO2 emissions. The collection of these emissions till today, it might take millions of years to reduce this. 
The main motto of Joe Biden's campaign has focused on climate change. Many voters have solely come to vote for him for just that reason. What he plans to do yet, we are not aware. But hopefully, we learn a lesson from this. Heat and fire have been getting common in parts of the world. Steps we take now can be really helpful in the future. This pandemic is a lesson that we need to learn the most from.
If the global temperature keeps rising, then animals will tend to move closer to humans and the risk of animals to human transmission of disease or illness will become common. Governments have to come up with plans and keep implementing them if we want to get this under control.