Stories
The Rise Of  Esports Is Making India The Next Big Job Market For Online Gaming
Esports:More than half the Indian population is below the age of 25. With the rising penetration of smartphones and Internet access, one thing that this population is not going to miss out on is gaming and gaming has truly become a bright start.
No wonder India is deemed as a 2 billion-dollar Industry when it comes to online gaming. With a joystick attached to a gaming console and viewing through the TV or computer monitor were those days when games Mario Go and Sonic were the earliest gaming devices that reached the Indian millennials but in 2005, something changed. 
Level-up gaming companies came up with an online multiplayer game in India. As the craze around games increased, cybercafes sprung up proving options to play these games with people online or your friends through the land. With that, a new generation of gamer's entered this era of Esports that was about to change the gaming world.
Esports is a part of gaming that is competitive where various genres of games are played competitively against other players on different platforms. Esports is as old as gaming.
In 2010 there were only 25 companies developing games with a limited number of career trajectories possible. In nine years, the numbers grew 10 fold with 275 registered companies developing games in India. The sudden rise is due to the access to smartphones and the internet to the staggering youth population of India.
We have seen news of layoffs and cost cuts hiring freezing in almost all sectors during the global pandemic.
Think harder, have you heard of a gaming company firing anyone so far? Possibly not, because the COVID times have actually been gold for these companies(Esports)
While the world was dealing with the recession and global economic slowdown Tokyo based companies Sony declared a massive 53% in April and June. Even Google offered its cloud gaming service Stadia free. So does this point towards a glowing future in the online gaming industry?
 The answer is an indisputable Yes. With such staggering numbers and growing market that the world is looking at game development is surely surging high in India.
 Close to 23,000 gaming job openings are available in the country in more than 200 startups that are filling these demand-supply gaps currently present. Based on your skills and what interests you, you can take up the roles of game programmers, designers, testers, narrative designers, game animators, audio engineers, or a professional gamer or reviewer. The possibilities are endless.
There are three prominent roles that come out: One is that of a game designer whose primary role is to think about what the game would do, the logic of it, and what all features it would involve.
The core role of a designer to think out of the box and look at it on what the game would be doing but also needs to have the kind of technical background to be able to convert it into a proper product road map saying these are the things which would actually be needed to convert this game into a playable thing.
The game developer role is also very important but that involves less creativity in terms of thinking what elements the game would have but more on what kind of technology would go down to implement that kind of element. The third is as a tester whose sole role is to play the games and find bugs.
"Where else is your passion? if your good at writing, then do a literature course. If you are good at mathematics and solving a complex mechanical problem maybe join an engineering degree. But if you are good at games then try to identify something else that you good at and that's going to enhance your expertise when you actually join a games industry"
There might arise a question of how much one can make working in the gaming industry?
Many answered that for a game designer with zero to two years experience is not really looked at because they need a more experienced person. Developer and testing roles are extremely available because a developer is very similar to a software developer because that's at the end of what you are doing.
Financials that you can look at is anything between a regular 3 to 6 lakh package for a software developer and for a tester, it's slightly less like 3 to 5 and a half lakh. What is the kind of games that these developers and companies are making in India? The majority of the millennials in India live in the rural hinterlands of India. 
This pushed gaming companies to build games in multiple languages and themes acclimatized to the taste of the local gaming audience. From giving regional language options to the festival specific games, content customization play a vital part in the Indian game development. 
The type of games that come out of Asia are quite different so they focus a lot on mobile casual online experiences and a lot of localized content, which kind of caters to a very specific audience in Asia, so maybe find few games that have mainstream appeal outside the western market and it's kind of the other way when a game is made in Europe or not. Europe and North America have a lot of wide appeals to satisfy the mainstream market.
Watching other people play online games has become immensely popular. Be the strangers who stream video games both casually and professionally, they engage with a huge number of people watching them play.
It has become so popular that there are dedicated streaming platforms like Twitch, Mixer, YouTube gaming, hitbox, etc catering to this need. YouTube is filled with streamers. Interestingly the number one YouTuber in India, Carrie minati started his YouTube career with these gaming videos where he used to put commentary while playing video games online.  More YouTubers like home have made it a career that pays them well.
In India, the gaming industry isn't just creating jobs. India has seen a massive rise in Esports tournaments and gaming from small tournaments in cafes and colleges to now a marquee event like India premiership with over rupees 1 crore prize pool. India has seen massive growth over the last few years.
It's only a matter of time before Esports starts featuring in the Olympics as gamers say esports is not just about clicking your mouse or your keyboard faster to win; Esports required a lot of strategies and more importantly, real-time strategies to win and all of this training is why Esports should be at the Olympics.
 It's not just branded or gaming companies that are making big bucks, it's a matter of an entire ecosystem. There are training institutes, to prepare the esports athletes, e-commerce platforms are pushing out high-end affordable gaming hardware options for Indian gamers, telecom companies are working round the clock to provide affordable high-speed data. Collectively the gaming industry is fueling each other for the country to reach newer heights. 
As intel India sales and marketing VP and MP, Prakash Malia points out, "it's the confluence of most of these stakeholders and a strong infrastructure that will ensure that the Esports industry in India has a constant growth"
With IPL coming to cricket in our country suddenly became a sport that more parents wanted their kids to play. The cash-rich tournament saw a major shift in it being labeled as a potential career option.
We still see reports of how sports in our country are overlooked, athletes often complain about huge infrastructure gaps and the dismal Olympic performances are an indicator of the same in such a scenario, getting a proper infrastructure in place for the sports ecosystem seems challenging.
Without proper academics or financial help to budding gamers, it would become increasingly difficult to have future gaming stars from the country. Although known Asian games medalist feels there is a promising future for esports in India.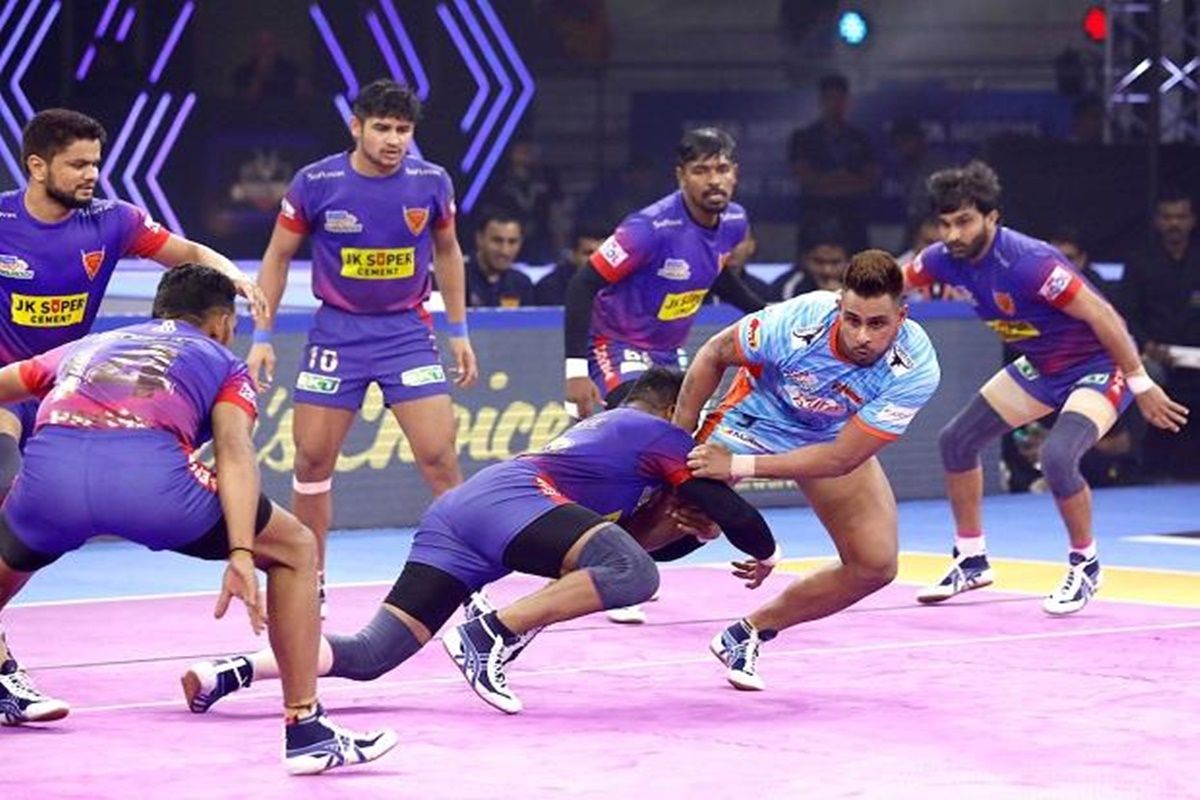 One IPL has changed everything for cricket, ISL has made football lovers see a glowing future, a premier kabaddi league has put kabbadi back to where it belonged maybe esports might also reach that space in the next decade where more and more people accept technology and digital becomes the new sports. 
SEO optimisation-Pavitra