Stories
Everything You Need to Know About Loan Against Property
Everything You Need to Know About Loan Against Property
A loan against property is a secured loan and one of the popular mortgage loans in India. Here, the property can be used as collateral to procure the loan.
LAPs usually fetch lump sums when compared to the other loans. The acquired amount can be used to buy essentials, fund your child's education, start a business, and many more.
Have a look at the detailed insights to understand the holistic picture before proceeding with your application.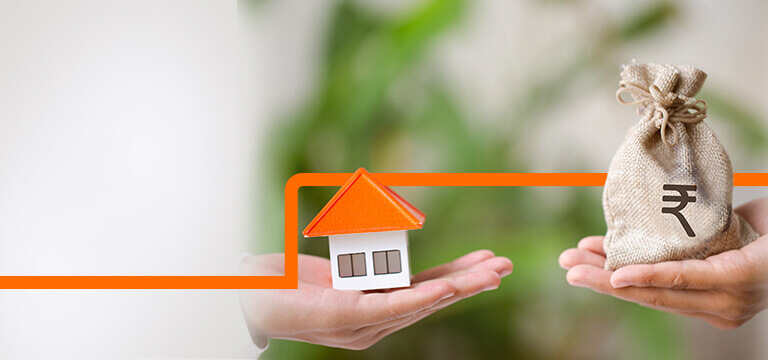 Property Type and Evaluation
LAPs can be taken against residential, commercial, or industrial properties. Residential property can either be self-occupied or rented-out like individual homes, flats, apartments, etc. Shops, complexes, malls, office buildings, etc., come under commercial properties. Applicants can also avail of LAP if they own a plot or a piece of land.
You must possess clear ownership of the property before applying for a loan against it. Your property can have a co-owner who isn't willing to mortgage the particular.
Here, it might get difficult for your loan to get sanctioned. It is best to choose the property wherein you are the sole owner or convince the co-owner to sign the documents.
Documents required to claim a loan against property are title deed, sale deed, hose-relevant bills, tax receipts.
However, there is one thing every applicant needs to know before proceeding with property loans, and that is the market value of the chosen property. Lenders consider the loan to value ratio (LTV) before granting the application.
LTV is the percentage of property's value granted as a loan out of the total market value. Generally, this percentage varies between 40-80% based on the lender's choice.
It is always recommended to get an idea of the amount you need and the amount being granted before applying for one.
Eligibility
LAPs possess a strict guideline and not everyone is eligible to avail of them. Individuals do need to meet a certain amount of requirements for the same. The people's LAP eligibility in general are:
 Salaried Employees – Borrowers with fixed monthly income and working under an employer of public, private, or multi-national companies are eligible to get a loan against property. The age limit for the applicants here is 33 to 58 years.
 Self Employed Individuals – Self-employed Individuals with a track record of their income for the past three years are also eligible for LAPs. Usually, IT returns are the proof asked for. The age limit here is 25 to 70 years.
Other aspects of eligibility include outstanding debts, credit history, repayment ability, credit score, etc. Through these, the lenders will understand if it is safe to grant the loan and the borrower's ability to repay the loan as per the tenure.
Another key to eligibility is the property's market value and the applied loan amount. Based on the LTV, you'll be given up to 70% in general. Try to keep your required amount within this limit for quick approval.
Tenure, Interests, and EMIs
Loan tenure, EMI, interest rate, are the prime factors that need to be put under consideration before applying for a LAP. These aspects defer from lender to lender based on the rules scheduled by them. Interest rates may vary between 9 and 15%, while the loan tenure lies anywhere between 7 and 15 years.
EMIs are one crucial part of loan repayment. You can calculate them using any online LAP emi calculator by entering necessary details like tenure, interest rate, etc. Once the amount is displayed, you can decide if that is affordable or not and understand your repayment ability.
Usually, most lenders charge 1% of the loan value towards the processing fee. However, it could be up to 3% based on the lender you choose. Necessary payments that need to be made include commitment fees, documentation charges, stamp duty, valuation charges, etc. These small expenses are to be borne by the borrower only.
Processing Time and Payment
If everything is clear, lenders usually take around a week to process LAPs. In case of discrepancies, it might take months together for approval. So, check everything carefully before the final submission.
Lenders usually allow the applicants to decide the EMI schedule. Use the online Loan Against Property EMI calculator and decide the feasible amount.
However, ensure that there are no defaults in the payments to avoid losing your property. If there are no payments for nearly three months straight, lenders will gain the right to sell away the mortgaged property and collect the loan amount.
You might sometimes want to prepay the loan before tenure but, that will add up extra penalties. There are no penalties for floating interest rates.
However, lenders do charge something for early repayment in case of fixed interest rates. There are always penalties for late payment, irrespective of the interests.
It may sound easy, but a property loan requires detailed groundwork and proper planning. Be sure of the steps taken by you before proceeding with the final application so that the after-effects are not problematic.