Stories
The podcast war between big corporations has begun
The podcast war between big corporations has begun
Apple Incorporation's launch of premium podcast subscriptions and Facebook Incorporation's recent collaboration with Spotify Technology SA to promote exploration and listening on the social network's sites are just the latest developments in an increasingly rising medium that are attracting top talent and top dollar.
With Apple's transition into a subscription, a web battle is brewing, according to Josh Lindgren, head of Creative Artists Agency's podcast department.
Rising Consumer popularity of Podcasts
Podcasting has already soared during lockdowns in success on a tear before the coronavirus pandemic, with over $1 billion in revenues generated by advertisements in the United States for the first time in the year.
According to Edison Research and Triton Digital, there are currently an estimated 116 million Americans, representing 41 per cent of the U.S. population over age 12, who are listeners to podcasts every month.
For years, the podcast industry's market has been lopsided: Apple, which is responsible for the industry's name, a portmanteau of "iPod" and "broadcast," has reaped the benefits of its role as the default listening destination while doing nothing to improve offerings or revenues.
Meanwhile, Spotify has spent hundreds of millions of dollars on prominent producers and businesses, igniting a battle between iHeartMedia Inc., Audacy Inc. (formerly Entercom), Sirius XM Holdings Inc., and Amazon.com Inc., both of whom see podcasts as critical to keeping users involved with their services.
Dawn Ostroff, Chief Content and Advertising Officer at Spotify, said that the rush of other bets on podcasting has validated the early movements of the firm. "We saw the chance before anyone else did and we were even longer there than anyone else," she said.
Significance of Apple's Premium Podcast Subscriptions Launch in the Podcast War
To some observers, the news from Apple is like a sleeping giant's wake-up. The tech giant launched a way for podcasters on its website to sell downloads more than 15 years since adding podcasts to its iTunes app.
Until now, the firm has not provided paying podcast access nor received a fee from advertisements that feature in its platform's more than two million shows. Apple has been silent on the situation.
Podcasters will pay Apple for subscriptions at $19.99 a year to set their own listeners' prices. Apple's premium sales will cut about 30% in the first year and will then be reduced by 15%.
Spotify has since aimed to make the medium commercially sustainable through advertisement and ultimate subscription, the major expender of unique talent, technologies and technology.
Apple's podcast subscription, which will be available to subscribers next month, will have company. According to people familiar with the situation, Spotify expects to launch its own offering next week.
According to one of those individuals, it will not charge podcasters or take a cut from their subscriptions and will encourage them to set their own prices.
Daniel Ives, an analyst for Wedbush Securities, said that Apple, who pioneered podcasting, was not allowed to miss out on the podcasting battle.
It is both defensive and aggressive in terms of monetization in the direction of Spotify. Spotify currently offers over 2,2 million podcasts, up from 450,000 in 2019.
The Swedish streamer's listenership to Apple Podcasts in the United States (US) is on the path this year, according to a survey estimate. While Apple's service has increased alongside the medium, the market share has been reduced to 24 per cent in 2021 from 34 per cent in 2018. Users of Spotify's iOS app who want to pay will be directed to a website, which means Apple won't get a share of the sales.
Apple Podcasts' ability to sync with Siri is one of the best features. This means you should ask Siri for podcast recommendations. The software also makes it easy to search for podcasts by genre and Apple-curated albums.
This makes it easy to search shows based on a specific interest or see "fresh and noteworthy" title recommendations. You may also use the search page to locate podcasts by subject or by individuals named in episodes via the transcript.
It's worth noting, though, that not every podcast offers a transcript. With the ability to rewind episodes by 15 seconds or fast-forward by 30 seconds, playback is simple to monitor. You can also use the app to listen to Apple Podcasts over Bluetooth, change the audio volume, and set a sleep timer for when you want to take a break.
The software notifies you whether a new episode of a podcast is available after you listen to it. Introductions and trailers are both great places to get a sneak peek at a podcast before you listen to an episode. There are also scores and feedback from other Apple Podcasts users. If you like a podcast, you can find suggestions for related material by the same author at the bottom of the title's tab.
In comparison to Google and Apple, Spotify is exceptional in its ability to include millions of songs in addition to podcasts. Though Spotify has a free version, ad-free streaming requires a paid subscription. You can opt to "follow" a podcast you like from the Spotify app until you've found the one you like.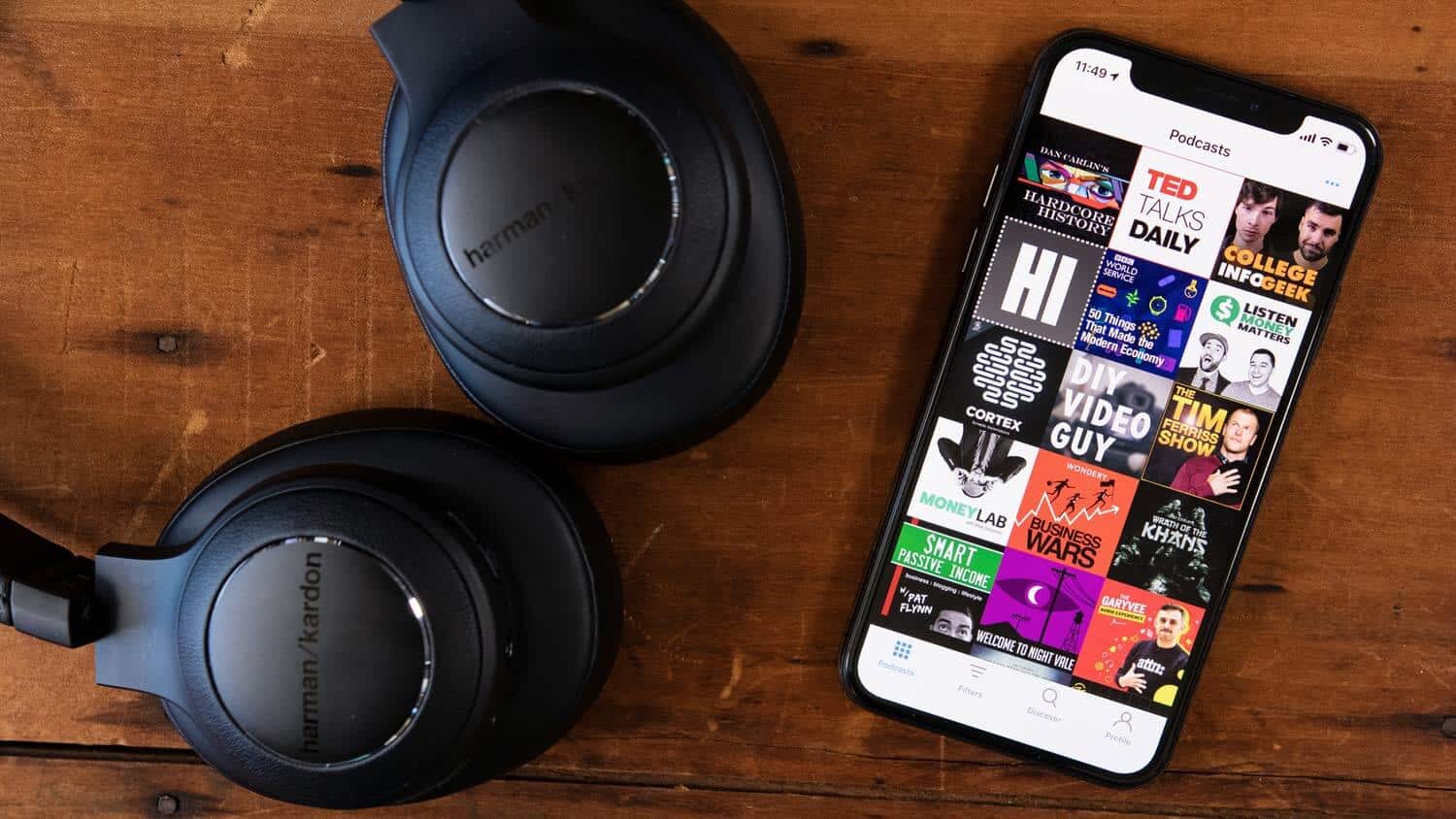 That way, you'll be notified if your favourite show has a new episode. Each show has various categories such as "Entertainment" or "Music" if you choose to discover new shows based on your favourite podcasts. You can add episodes to your playlist and listen to a variety of different episodes in sequence, much like Google. You can also build a collection of new podcasts you'd like to listen to.