Stories
In Maharashtra, 40 Bank Clients Lost Lakhs In 3 Days. They Made A Mistake By clicking On A Link.
Reserve Bank of India (RBI) showed that for the six-month period that concluded in September 2022, the number of banking fraud incidents was rather high. Up to 2,331 fraud instances totaling Rs 87 crore were reported.
In a recent phishing scam, 40 bank clients lost thousands of dollars from their accounts. A link asking them to update their PAN and KYC details was sent to these clients. Bank customers must complete the "Know Your Customer" (KYC) process to verify their identification. The Mumbai Police have warned citizens not to click on websites that ask for the confidential information of bank customers.
What Happened to These 40 Bank Customers?
These account holders received a link prompting them to update their PAN and KYC details. These URLs direct visitors to a fake website that impersonates one of their banks, where they are asked for their customer ID, password, and other sensitive data. TV actress Shweta Memon and forty more victims In her police complaint, Memon said that she had clicked on a link in the fake text message because she believed it to be from her bank.
After clicking the link to take her there, she typed her customer ID, password, and one-time password on the portal. Then she got a call posing as a bank official asking her to input another OTP that had been sent to her mobile phone. The same scam occurred last month. A Mumbai man loses Rs 22,396 after clicking on an unsafe link.
We hear of fresh examples of cyber fraud virtually every day, so the problem appears to be spreading quickly. A woman who registered for a job on social media recently came to light as having lost nearly Rs 5 lakh from her bank. A guy reportedly lost Rs 44,782 in a WhatsApp fraud while attempting to make an online purchase. In another case, a guy who was seeking to renew his Netflix membership lost roughly Rs. 1 lakh in an online scam. Nevertheless, OTP and bank fraud are the most prevalent. A 29-year-old guy was the victim of an internet scam that netted him more than Rs 22,000
A guy from Mumbai lost Rs 22,396 to a con artist posing as a bank employee. Ramsingh Rajput, a sales manager at a clothing business and a resident of Kalbadevi, was seeking to raise the credit limit on his Kotak Mahindra credit card when he was fooled into entering an OTP on an un-trusted URL that a scammer had emailed to him.
On January 15, a woman calling herself Priyanka Dharma and introducing herself to the guy as a banker informed him that he may opt to raise the credit card limit. The scammer provided the guy with a link and requested that he input the OTP that he had received on his mobile phone after he consented to update the credit card limit.
This was followed by an alleged transfer of Rs 22,396 from the victim's bank account by the lady.
Also, a recent study from the Reserve Bank of India (RBI) showed that for the six-month period that concluded in September 2022, the number of banking fraud incidents was rather high. Up to 2,331 fraud instances totaling Rs 87 crore were reported. According to information provided by the RBI, the average number of cyber fraud incidents has decreased since 2021.
According to the timing of the frauds, advances-related frauds made up the largest category before 2019–20. Nevertheless, the subsequently changed to card- or internet-based transactions in terms of the volume of frauds, according to the RBI's Report on Trend and Development of Banking in India.
Users are urged not to divulge bank OTPs to other parties. The majority of incidents have shown that users are frequently duped into disclosing their OTP to strangers or they click on dubious sites, which causes a significant loss.  We advise customers to use legitimate websites rather than opportunistic calls to do any banking or other tasks.
Unsafe practices are to blame for 74% of Indians who never recovered money lost in financial frauds.
The survey claims that consumers remained exposed to financial scams as long as they kept their sensitive personal financial information, such as banking passwords, ATM card information, and others, on their smartphones, email, computers, or other devices.  In 301 districts across India, 32,000 people were polled for the research. The majority of respondents—about 62% of them—were women. Around 43% of the population came from Tier I cities, 30% from Tier II cities, and the remaining 27% from Tier III, Tier IV, and rural areas.
According to the study, close family members received roughly 29% of customers' ATM or debit card PIN information, while domestic and office workers received about 4% of it.
Moreover, 33% of customers kept their Aadhar, PAN, debit or credit card, ATM, and bank account passwords on email or computers. Finally, 11% of shoppers kept all of this information on their mobile devices.
The paper warned that storing sensitive financial information on a phone's contact list, email, or computer puts users at great risk of cyber-attacks, particularly if the device is stolen or ends up in the wrong hands.  Nowadays, many internet apps request permission to access a user's contacts and messages, which raises concerns about the trend of individuals saving important financial information. 
While a few well-chosen applications may be relied upon, some cannot and have been used to scam users. Thus, users should exercise caution while saving private financial information on their smartphones, according to the research.
In addition, the Reserve Bank of India reported in its annual report that Rs 1.38 lakh crore was lost to fraud during the fiscal year 2020–21. According to the report, scams involving sums greater than Rs 1 lakh resulted in losses of almost Rs 60,414 crore.
Quantity of Frauds: According to a poll, 42% of respondents indicated they or a member of their family had fallen victim to financial fraud in the previous three years. A little over 54% of people stated they had happily never been the victim of financial fraud, whereas 4% claimed they had been the victim of several scams during the previous three years.
"The government and the RBI have often warned the public after a sizable portion of people fell victim to OTP scams. Users must take care not to give their OTPs to anyone over the phone or in person because bank or government officials would never request them. Similar to consumers, companies too struggle with online fraud," "said Ranjan R. Reddy, founder, and CEO of the cyber security firm Bureau.
Financial Fraud Types: It was discovered that bank account scams, which claimed 29% of victims, were followed by e-commerce website frauds, which claimed 24% of victims.
18% of individuals polled reported having encountered debit and credit card fraud, compared to 8% who claimed they had experienced ATM card fraud. Among the problems affecting Indians are data breaches, phishing, OTP fraud, and UPI fraud," "Reddy said.
Fraud's aftermath: A sizable 36% of the population said that they had not yet received the money that was stolen. The majority of responders stated that "the case is still pending. Just 10% of those who complained on the site got their money back, while only 7% of those who complained to the proper authorities received their money back.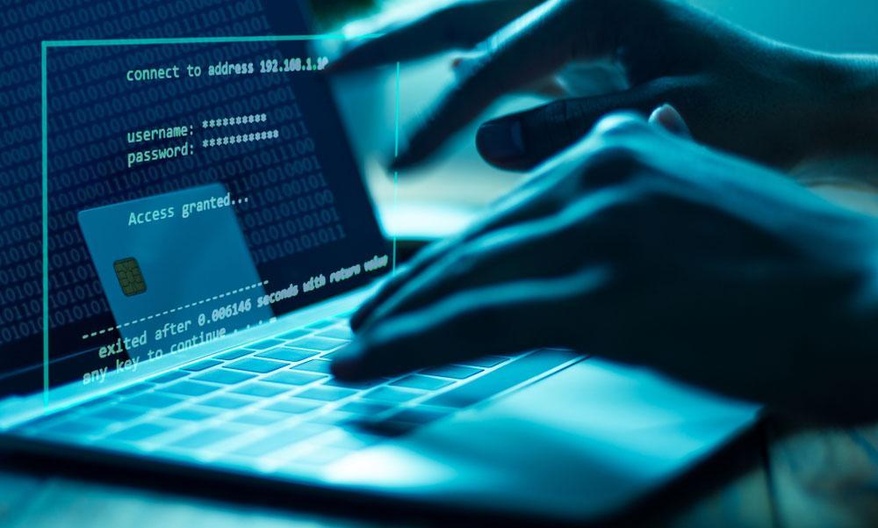 Around 17% of consumers in total received their money refunded.
"Since just 17% of people who experienced financial fraud were able to get their money back, it is obvious that only 16% of people who complain will likely find a resolution, and even then, it may take a long time and several follow-ups.  The survey concluded that the policing system, which is the initial area of complaint for the vast majority of Indians, is simply not equipped to manage such problems or even offer help.
edited and proofread  by nikita sharma