Stories
Is China-Pakistan's Great Friendship Breaking As The Former Temporarily Shuts Consular Office In Islamabad?
China, which did not close its diplomatic posts in Kabul even after the Taliban took power in 2021, appears to be concerned about Pakistan's poor security and financial circumstances.
China has temporarily shuttered the consular department of its embassy in Pakistan due to "technical concerns." The Chinese Embassy in Islamabad's consular division will be temporarily closed starting on February 13, 2023, until further notice because of technological complications, according to the statement. 
The warning comes after the Chinese government warned Chinese citizens to exercise caution while travelling to Pakistan last week, warning that the deteriorating security situation may put them in trouble. The embassy made the statement on its website without going into detail about the "technical problem" or the period of the notification.
How is Pakistan surrounded by 360 degrees with problems, and the same is affecting China-Pakistan relations?
Increasing terror in Pakistan.
Since late last year, when the Pakistani Taliban alliance threw off a shaky truce with the government, there has been an increase in terror strikes in Pakistan. Different extremist organizations in Pakistan have repeatedly targeted Chinese nationals functioning on the ambitious China-Pakistan Economic Corridor (CPEC), threatening a critical segment of Beijing's Belt and Road development program.
The China-Pakistan Economic Corridor (CPEC) is a USD 65 billion network of highways, trains, pipelines, and ports in Pakistan that connects China to the Arabian Sea. The BRI is projected to aid Pakistan's economic growth and modernization.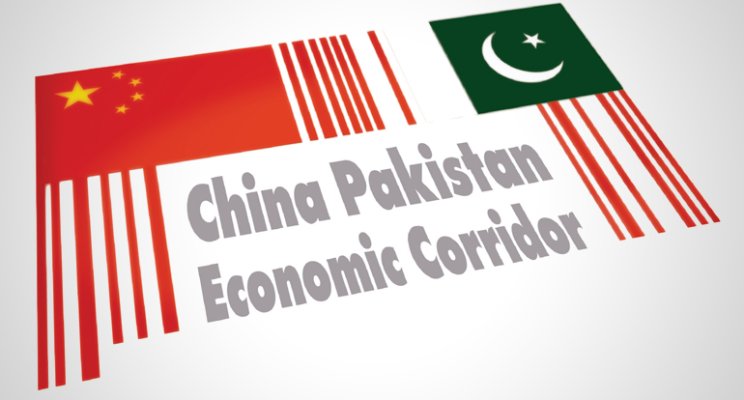 China has forced Pakistan to offer perfect protection to its people operating in the restive region of the country. Nevertheless, the government of Pakistan's Punjab province recently informed Chinese people residents in the province that it will not provide security for all of them and advised them to employ private security agencies to do so. Chinese people working on CPEC in Pakistan are still anxious at the moment.
Last April, a female suicide bomber in Karachi killed three Chinese professors and their local chauffeur, targeting citizens from China and attempting to damage the relationship on which Islamabad's financial survival is greatly dependent.
In another affair, 10 Chinese residents, largely engineers, were murdered and 26 others were critically injured in July 2021 during a suicide assault on a bus transporting them to the Dasu Hydropower Project site in Kohistan district of Khyber Pakhtunkhwa province.
Projects that have been suspended.
With Pakistan's currency reserves decreasing and a severe energy crisis looming, China is hesitant to display its generosity to its all-weather friend. While China has shown to assist Pakistan on occasion, Chinese President Xi Jinping has shown a distinct reluctance to intervene in Islamabad's complicated domestic political situation. Moreover, many Chinese enterprises in the crisis-hit country have been hesitant to continue their projects due to delayed payments, inflated exchange prices, and unhelpful governmental staff.
Several of China's critical development projects in Pakistan have been postponed, including the Mainline-I railway project, the Karachi Circular Railway Project, the Azad Pattan hydropower project, and the Thar Block-I coal project.
The Balochistan problem.
China's growing presence in the volatile Balochistan province has exacerbated the situation. Baloch activists are enraged by the Chinese assault on their homeland and have regularly protested their presence in the region. The Baloch are already a minority in their own country and experience rampant persecution at the hands of Pakistan's army and espionage agency, the ISI.
Regardless, the separatist movement in Balochistan has grown in recent years, with hostility to Pakistan and its backer, China, rising by the day. The Baloch have been protesting major Chinese investments, particularly in the Gwadar area, because they have resulted in the wholesale displacement of the region's indigenous inhabitants. Numerous limitations have also been imposed on the nearby area. Local fishermen have also faced several limitations as a result of the Gwadar port's construction.
To protest Islamabad's support for Chinese investments, the Baloch have attacked Chinese employees and destroyed public property in recent years. A passenger train in Balochistan's Bolan area was recently derailed by a terrorist attack claimed by the Balochistan Liberation Army. In the event, 18 persons were hurt. Numerous such armed groupings have developed in Balochistan, continuing to threaten Chinese interests and causing Beijing ongoing headaches.
Is China and Pakistan's "iron brotherhood" finally breaking down?
For years, China and Pakistan have been tightening their geopolitical grip on the rest of the globe. With Pakistan at the heart of its Belt and Road Initiative, China has invested billions of dollars in the nation and provided diplomatic assistance to Islamabad on every global platform – directly or indirectly.
But, it appears that the so-called all-weather friends' connections are suddenly navigating turbulent waters. Pakistan's deteriorating security situation has become a major source of concern for Chinese authorities, while the country's financial turmoil has put Beijing's substantial investments in jeopardy. 
The last call.
China, which did not close its diplomatic posts in Kabul even after the Taliban took power in 2021, appears to be concerned about Pakistan's poor security and financial circumstances. In certain sections of Pakistan, officials are quietly criticizing the massive CPEC project for increasing the country's financial woes. 
Additionally, China wants Pakistan to fulfill its IMF obligations to financially assist Islamabad. Nevertheless, the IMF has highlighted concerns over Pakistan's CPEC projects, putting the country in a catch-22 predicament. Hence, all these situations pave the way for the breakdown of China-Pakistan's famous brotherhood bonds.
Edited by Prakriti Arora