Stories
Makemyhouse.com: Personalize your beautiful homes with this Architectural Service Startup
The platform has completed 14,000 projects with a loyal customer base
 New Delhi, November 12, 2021: Makemyhouse.com an online architectural services platform provides a customized experience to everyone. The platform has a large collection of house plans and elevations to choose from which are entirely free to browse for the next home-building idea. Once a user/consumer likes an idea, it is easy to convert it into a complete set of drawings by adding that plan to your list. The User can directly use these designs to build or redecorate their house without hiring an architect. The app can also be used to create a customized house plan at a fraction of the cost suitable for the consumers.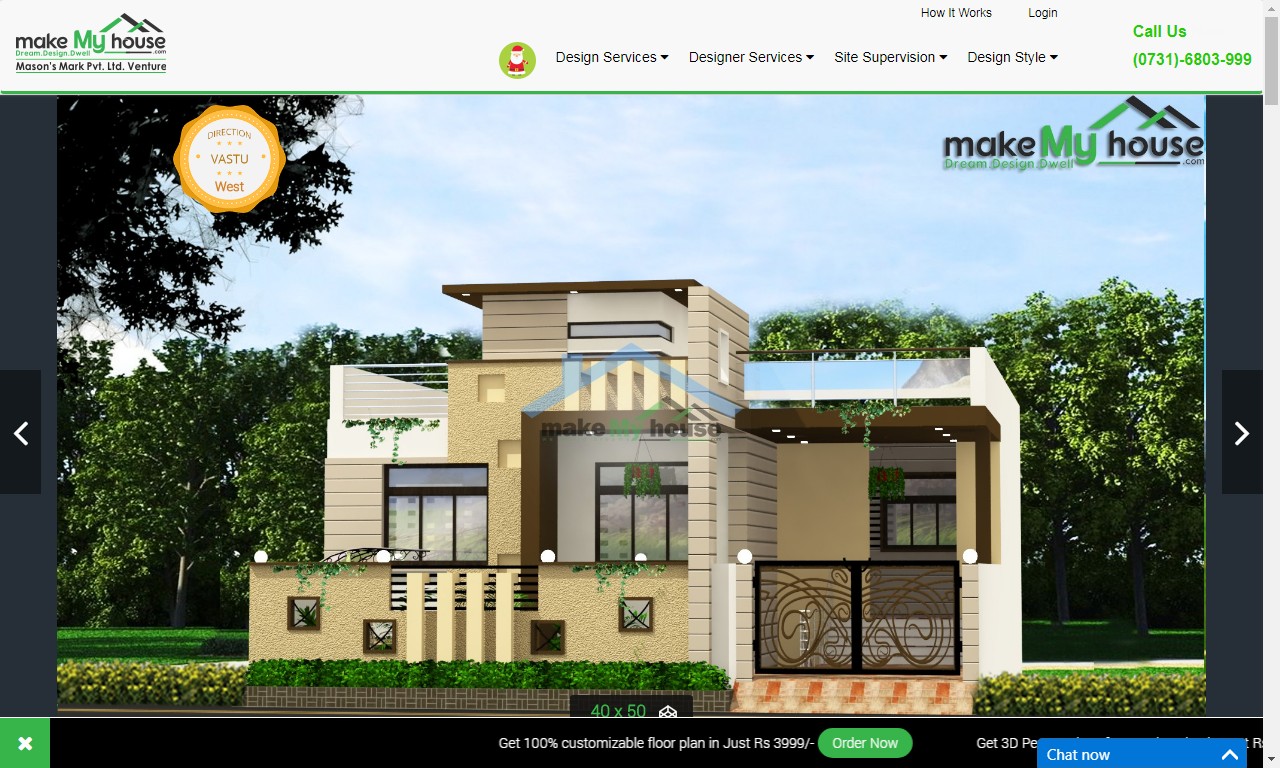 Reflecting on their journey, Mr. Husain Johar, Founder and Creative Head, Makemyhouse.com India Pvt. Ltd, said that, 'Our passion for designing coupled with the existing gaps in the industry and a large addressable market, inspired us to start Makemyhouse.com.  With over 11 million new homes expected to be built by 2025 and around 13 million houses are not serviceable and needs to be restored.
  India is going to be third largest construction market by 2025 and The real estate sector is expected to touch $1 trillion and is going to be third largest employer after agriculture and manufacturing and a rapidly growing interior market, the opportunity for industry professionals including architects, interior designers, and civil contractors, is enormous.
With Makemyhouse.com and its online-only approach, we are helping these professionals generate income irrespective of geography. Project owners, on the other hand, can build/renovate their homes or offices efficiently and cost-effectively. With over 14,000 projects completed and a loyal customer base of 14,000 customers, we have generated a revenue of Rs. 10 Crore and we hope to emerge as the leading player in the online architectural services segment in 2 years."
Makemyhouse.com today announced record business growth driven by its expansion across the industry, and its vision for smart service development and delivery. Over the past year, Makemyhouse.com experienced a 60% increase in active recurring revenue, including a 36% expansion of existing customer ARR. Makemyhouse.com also grew its workforce by 30%.
The expansion strategy of Makemyhouse.com going ahead is to increase revenues by augmenting the headcount. The company is poised to grow its topline at a CAGR of 8% on a  YoY basis  in  FY 2021-22 with a headcount growth of 15%
About MakeMyHouse
Incorporated in 2016 and based in Indore [Madhya Pradesh], Makemyhouse.com is an online architectural service platform startup that provides Architectural and interior designs through a digital platform along with an online marketplace listing all the products used in the construction industry and bring Architects & allied professionals and project owners who want to build or renovate their property, on a common platform.
Makemyhouse.com makes it easy to access a vast array of readily available interior designs, floor plans, 3D /2D elevation designs, structural and working drawings across categories spanning commercial buildings, hotels, apartments, and row houses among others. Customers can also choose from more than 12000+ pre-designed layouts at their convenience.
Serving more than 14,000+ customers in 1,200 cities, Makemyhouse is India's No. 1, digital architectural design platform. They have generated Rs.10 Cr. of gross business with over 14000 projects completion since inception