Stories
List of IFSC Code of NAGPUR NAGARIK SAHAKARI BANK LIMITED for 2022
NAGPUR NAGARIK SAHAKARI BANK LIMITED is one of Vidarbha's oldest and most prominent cooperative banks. On the auspicious day of "Vijayadashmi" in 1962, with the collective efforts of some of the cooperative movement's devoted members. Nagpur Nagarik Sahakari Bank opened its first branch in Nagpur's Gandhibagh neighbourhood.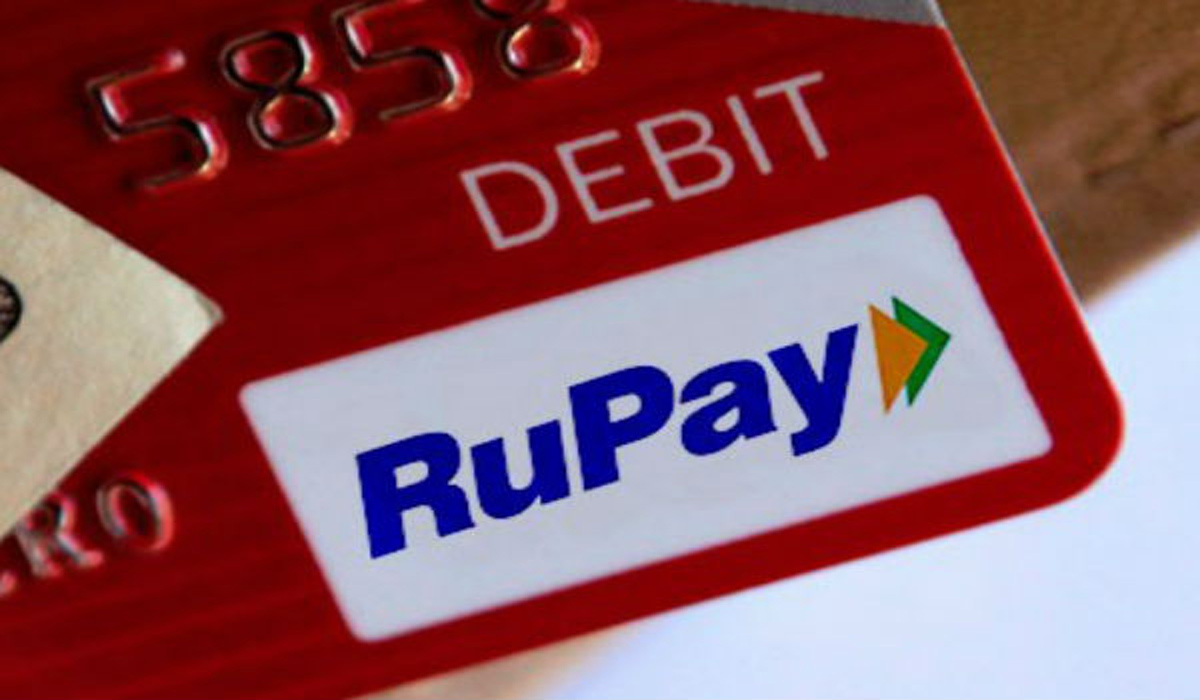 The bank began with a small capital of Rs. 26000/- and has since grown to a capital base of Rs. 1493.46 lac with 60521 members as of March 31, 2010. On May 22, 1999, the bank was granted Scheduled bank status after meeting the deposit base criteria. On March 21, 2001, the bank was granted Multistate Scheduled Bank status.
Original Website: https://www.nnsbank.co.in/index.php
Customer Care: 0712 – 2761386, 2764313
Email id:  [email protected]
Today, we present the IFSC Code of NAGPUR NAGARIK SAHAKARI BANK LIMITED.
IFSC CODE OF NAGPUR NAGARIK SAHAKARI BANK LIMITED
| | | | | | | | |
| --- | --- | --- | --- | --- | --- | --- | --- |
| BANK | IFSC | BRANCH | ADDRESS | CITY1 | CITY2 | STATE | PHONE |
| NAGPUR NAGARIK SAHAKARI .BANK LIMITED | NGSB0000046 | CHANDAN NAGAR | PLOT NO 445 CHANDANBAI TEMPLE LAYOUT CHANDAN NAGAR NAGPUR | NAGPUR | NAGPUR | MAHARASHTRA | |
| NAGPUR NAGARIK SAHAKARI .BANK LIMITED | NGSB0000045 | PUNE | YASH ELINA OPP KARISHMA SOCIETY LANE OFF KARVE ROAD KOTHRUD PUNE | PUNE | PUNE | MAHARASHTRA | |
| NAGPUR NAGARIK SAHAKARI .BANK LIMITED | NGSB0000044 | BHANDARA | 7,VIDARBHA HOUSING BOARD COLONY,TAKIYA WARD,BHANDARA | BHANDARA | BHANDARA | MAHARASHTRA | |
| NAGPUR NAGARIK SAHAKARI .BANK LIMITED | NGSB0000043 | DURG | PLOT NO 159 SHANKAR NAGAR,DURG | DURG | DURG | CHHATTISGARH | |
| NAGPUR NAGARIK .SAHAKARI BANK LIMITED | NGSB0000042 | KHAMLA | 43,SHASTRI LAYOUT,OPP SOMALWAR HIGH SCHOOL, PRATAP NAGAR,NAGPUR | NAGPUR | NAGPUR | MAHARASHTRA | |
| NAGPUR .NAGARIK SAHAKARI BANK LIMITED | NGSB0000041 | BHAGWAN NAGAR | PLOT NO.76, BANK COLONY,BHAGWAN NAGAR,NAGPUR | NAGPUR | NAGPUR | MAHARASHTRA | |
| NAGPUR NAGARIK .SAHAKARI BANK LIMITED | NGSB0000040 | Tumsar | House No.1,Near Durga Mandir,Durga Nagar,Tumsar-441912 | Bhandara | Tumsar | MAHARASHTRA | 250411 |
| NAGPUR NAGARIK SAHAKARI .BANK LIMITED | NGSB0000039 | Hinganghat | Shradha Busiplex,Old Shriram Takies,Near Weekly Market,Jagnath Ward,Hinganghat,Pin Code-442301 | Wardha | Hinganghat | MAHARASHTRA | |
| NAGPUR NAGARIK .SAHAKARI BANK LIMITED | NGSB0000038 | BRAMHAPURI BRANCH | PLOT NO.7,SURVEY NO 767/35,WARD NO.4,SHESH NAGAR WARD,POST AND TAHSIL BRAMHAPURI,PIN 441206 | CHANDRAPUR | BRAMHAPURI | MAHARASHTRA | 222256 |
| NAGPUR NAGARIK .SAHAKARI BANK LIMITED | NGSB0000037 | SHIRPUR | MAIN ROAD,SHIRPUR TAH SHIRPUR 425405 | DHULE | SHIRPUR | MAHARASHTRA | 255760 |
| NAGPUR NAGARIK SAHAKARI .BANK LIMITED | NGSB0000036 | DHULE | DHULE CITY 424001 | DHULE | DHULE | MAHARASHTRA | 241110 |
| NAGPUR NAGARIK .SAHAKARI BANK LIMITED | NGSB0000035 | Gadchiroli | Ward No.17,Chamorshi Road,In front of Radhe Building,Gadchiroli-442605 | Gadchiroli | Gadchiroli | MAHARASHTRA | 244310 |
| NAGPUR NAGARIK SAHAKARI .BANK LIMITED | NGSB0000034 | MANISH NAGAR | 18, JAIHIND CO-OP SOCIETY, SHYAMNAGAR,  INFRONT OF RELIANCE FRESH, MANISH NAGAR | NAGPUR | NAGPUR | MAHARASHTRA | 7122780661 |
| NAGPUR NAGARIK SAHAKARI .BANK LIMITED | NGSB0000033 | Dighori | Plot No.10,Jijamata Nagar,Opp.Kale Piles Hospital,Umrer Road,Nagpur-440034 | NAGPUR | Nagpur | MAHARASHTRA | 2224222681 |
| NAGPUR NAGARIK SAHAKARI .BANK LIMITED | NGSB0000032 | RAIPUR | RAJ TOWERS, TATYA PARA CHOWK, RAMSAGARPARA ROAD | NAGPUR | RAIPUR | CHHATTISGARH | 7712226676 |
| NAGPUR NAGARIK SAHAKARI .BANK LIMITED | NGSB0000031 | SEONI | NEAR MAHAVIR TALKIES ROAD,SHUKRAWARI,SEONI | NAGPUR | SEONI | MADHYA PRADESH | 7692220360 |
| NAGPUR NAGARIK .SAHAKARI BANK LIMITED | NGSB0000030 | PANDHURNA | SHASTRI WARD,STATION ROAD,PANDHURNA | NAGPUR | PANDURANA | MADHYA PRADESH | 7164221267 |
| NAGPUR NAGARIK SAHAKARI .BANK LIMITED | NGSB0000029 | CHHINDWARA | PALIKA MARKET,ITWARI BAZAR | NAGPUR | CHINDWARA | MADHYA PRADESH | 7162244379 |
| NAGPUR NAGARIK SAHAKARI .BANK LIMITED | NGSB0000028 | INDORE | 34,TILAKPATH,INDORE | NAGPUR | INDORE | MADHYA PRADESH | 7312544954 |
| NAGPUR NAGARIK SAHAKARI .BANK LIMITED | NGSB0000027 | VASHI | K-58,A.P.M.C COMPLEX ,MARKET-1,PHASE -2,  SECTOR19,VASHI,NEW MUMBAI | NAGPUR | VASHI | MAHARASHTRA | 2267901456 |
| NAGPUR NAGARIK .SAHAKARI BANK LIMITED | NGSB0000026 | AMRAVATI | "ANNAPURNA" C/O DR. BELSARE HOSPITAL, FIRST FLOOR , PANCHSHEEL CINEMA ROAD, JAISTAMBH CHOWK | NAGPUR | AMRAVATI | MAHARASHTRA | 7212650434 |
| NAGPUR .NAGARIK SAHAKARI BANK LIMITED | NGSB0000025 | AKOLA | RAJASTHAN BHAVAN,JUNA COTTON MARKET | NAGPUR | AKOLA | MAHARASHTRA | 7242421739 |
| NAGPUR NAGARIK .SAHAKARI BANK LIMITED | NGSB0000024 | UMRED | JOGI THANA PETH, UMRER | NAGPUR | UMRED | MAHARASHTRA | 7116242113 |
| NAGPUR NAGARIK .SAHAKARI BANK LIMITED | NGSB0000023 | WARUD | 8,WARD NO.4, PANDHURNA CHOWK, WARUD, DIST- AMARAVATI | NAGPUR | WARUD | MAHARASHTRA | 7229234293 |
| NAGPUR NAGARIK .SAHAKARI BANK LIMITED | NGSB0000022 | NARKHED | GANDHI CHOWK,NARKHED,DIST-NAGPUR | NAGPUR | NARKHED | MAHARASHTRA | 7105232232 |
| NAGPUR NAGARIK SAHAKARI .BANK LIMITED | NGSB0000021 | KATOL | TAR BAZAR ,KATOL DIST-NAGPUR | NAGPUR | KATOL | MAHARASHTRA | 7112222076 |
| NAGPUR NAGARIK .SAHAKARI BANK LIMITED | NGSB0000020 | KORADI | 1028/29, SRI JAGDAMBA COMPLEX, MAHADULA BAZAR CHOWK, MAHADULA MAIN ROAD, KORADI | NAGPUR | NAGPUR | MAHARASHTRA | 7109263272 |
| NAGPUR NAGARIK SAHAKARI BANK LIMITED | NGSB0000019 | GITTIKHADAN | 43,RMS COLONY,NEAR ANANTNAGAR BUSSTOP, GITTIKHADAN | NAGPUR | NAGPUR | MAHARASHTRA | 7122580470 |
| NAGPUR NAGARIK SAHAKARI BANK LIMITED | NGSB0000018 | DHANTOLI | RAJKAMAL COMPLEX,PANCHASHIL CHOWK, DHANTOLI | NAGPUR | NAGPUR | MAHARASHTRA | 7122430512 |
| NAGPUR NAGARIK SAHAKARI BANK LIMITED | NGSB0000017 | MANEWADA | 301,JAWAHAR NAGAR,MANEWADA ROAD | NAGPUR | NAGPUR | MAHARASHTRA | 7122750881 |
| NAGPUR NAGARIK SAHAKARI BANK LIMITED | NGSB0000016 | KAMPTEE ROAD | PLOT NO 38, HOUSE NO 568,LASHKARI BAGH, KAMAL TALKIES, | NAGPUR | NAGPUR | MAHARASHTRA | 7122655170 |
| NAGPUR NAGARIK SAHAKARI BANK LIMITED | NGSB0000015 | GANJAKHET | NR.AGRASEN CHOWK,ABOVE VIDARBHA ELECTRICAL, 1ST FLOOR, GANDHIGAGH | NAGPUR | NAGPUR | MAHARASHTRA | 7122764850 |
| NAGPUR NAGARIK SAHAKARI BANK LIMITED | NGSB0000014 | WADI | SHILA COMPLEX,AMARAVATI ROAD, WADI | NAGPUR | NAGPUR | MAHARASHTRA | 7104221297 |
| NAGPUR NAGARIK SAHAKARI BANK LIMITED | NGSB0000013 | SAKKARDARA | 217,SIDDHESH SAI MAHIMA APART.,  INFRO OF SAKKARDARA POLICE STATION | NAGPUR | NAGPUR | MAHARASHTRA | 7122748627 |
| NAGPUR NAGARIK SAHAKARI BANK LIMITED | NGSB0000012 | DEENDAYAL NAGAR | "SHRIKRISHNA",RING ROAD,DEENDAYAL NAGAR | NAGPUR | NAGPUR | MAHARASHTRA | 7122289906 |
| NAGPUR NAGARIK SAHAKARI BANK LIMITED | NGSB0000011 | KALMANA MKT | KALAMNAMARKET YARD | NAGPUR | NAGPUR | MAHARASHTRA | 7122680536 |
| NAGPUR NAGARIK SAHAKARI BANK LIMITED | NGSB0000010 | KAMPTEE | JUNI OLI,KAMPTEE DIST-NAGPUR | NAGPUR | KAMPTEE | MAHARASHTRA | 7109288405 |
| NAGPUR NAGARIK SAHAKARI BANK LIMITED | NGSB0000009 | MIDC HINGNA ROAD | MIDC AREA,SOUTH AMBAZARI,HINGNA ROAD | NAGPUR | NAGPUR | MAHARASHTRA | 7104237482 |
| NAGPUR NAGARIK SAHAKARI BANK LIMITED | NGSB0000008 | VIVEKANAND NAGAR | DEV NAGAR CHOWK | NAGPUR | NAGPUR | MAHARASHTRA | 7122247690 |
| NAGPUR NAGARIK SAHAKARI BANK LIMITED | NGSB0000007 | SADAR | MOUNT ROAD,SADAR | NAGPUR | NAGPUR | MAHARASHTRA | 7122523080 |
| NAGPUR NAGARIK SAHAKARI BANK LIMITED | NGSB0000006 | LAKADGANJ | 79,DR.AMBEDKAR CHOWK,CENTRAL AVENUE, NAGPUR | NAGPUR | NAGPUR | MAHARASHTRA | 7122763523 |
| NAGPUR NAGARIK SAHAKARI BANK LIMITED | NGSB0000005 | MAHAL | JR.BHOSALA PALACE,TULSHIBAGH ROAD, MAHAL | NAGPUR | NAGPUR | MAHARASHTRA | 7122730044 |
| NAGPUR NAGARIK SAHAKARI BANK LIMITED | NGSB0000004 | SITABULDI | MURLIDHAR COMPLEX, TEMPLE BAZAR ROAD, SITABULDI | NAGPUR | NAGPUR | MAHARASHTRA | 7122532111 |
| NAGPUR NAGARIK SAHAKARI BANK LIMITED | NGSB0000003 | DHARAMPETH | 1ST FLR,SITARAM SMRUTI,WEST HIGHCOURT RD, LAXMIBHAVAN SQ ,DHARAMPETH | NAGPUR | NAGPUR | MAHARASHTRA | 7122555210 |
| NAGPUR NAGARIK SAHAKARI BANK LIMITED | NGSB0000002 | ITWARI | SHAHID CHOWK, ITWARI | NAGPUR | NAGPUR | MAHARASHTRA | 7122764787 |