Stories
Japan, South Korea, And Europe Braces Themselves As The Rise Of Bird Flu Are Resulting In The Killing Of Millions Of Poultry in 2020
Japan, South Korea, And Europe Braces Themselves As The Rise Of Bird Flu Are Resulting In The Killing Of Millions Of Poultry in 2020
Japan has got another virus outbreak on its hands. The bird flu or avian influenza. it is the worst such outbreak in Japan's history, a quarter of all prefectures have been affected. More than three million birds have been culled so far, the government says there is nothing to worry about that you will be safe even if you eat the infected meat but health experts are not convinced. They're concerned about a species jump. what is a species jump? When a virus strain moves from one species to another.
In this instance, it could be from birds to human beings and that could be a disaster. because last time a virus jumped species triggered a global pandemic one that we're still suffering, I'm talking about the coronavirus. The scientific consensus is that SARS-COV2 or the coronavirus jump from bats to pangolins and then to human beings. So, you can understand why experts are so worried.
There are two strains of bird flu circulating in the world right now. One is in Japan and South Korea and the second is in Europe. Late last month there was an outbreak at a south Korean duck farm, nineteen thousand birds died and more than four hundred thousand had to be culled. The bird flu strain in japan is similar to the one in South Korea. The difference is that this is spreading much faster in Japan. It has reached 12 out of the country's 47 prefectures or administrative areas something like states or sectors.
Japan has an egg-laying flock of 185 million hens, plus a broiler population of 138 million. If the outbreak is not controlled soon japan could be looking at a significant disaster and not for the first time, by the way, Japan's last bird flu outbreak came just two years back, 91 000 birds had to be culled. There was an even bigger outbreak in 2016.
It lasted for five months, killing 1.7 million birds. what about Europe? it's equally worrying. outbreaks here have been reported in more than 11 European countries at least 1.6 million birds have been culled and it could not have come at a worse time because this is Christmas season.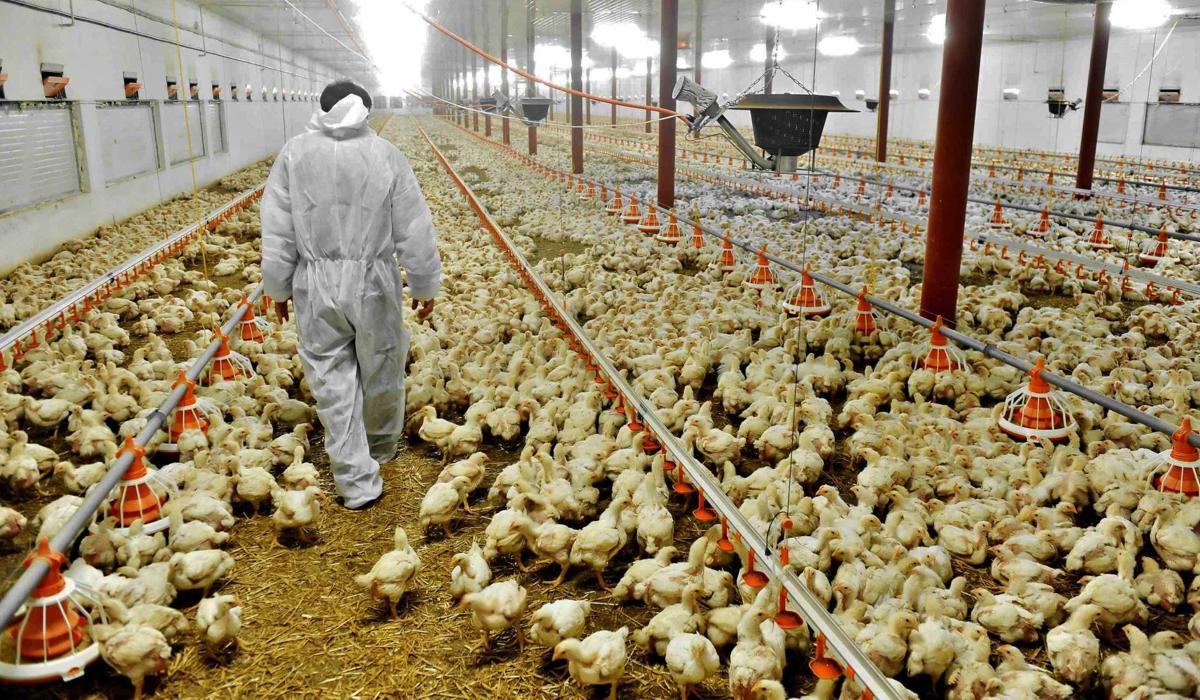 Poultry producers were looking forward to a buying frenzy instead they're dealing with import bans. poultry producers are used to dealing with bird flu outbreaks. There are protocols in place to contain the virus but this is not the year to be complacent. Japan has ordered a nationwide disinfection campaign. European poultry farms are operating at the highest level of alert. The world was caught napping once, it must do everything it can to make sure that does not happen again.
This new kind of bird flu is spreading across farms in Europe infecting at least nine European nations that have reported 300 cases in the last 30 days. the disease which goes by the name avian influenza is said to be highly pathogenic. It is circulating among wild and domestic birds. What measures are European nations taking to prevent it from spreading, has the virus already spread beyond Europe's borders, and can it be transmitted to humans?
 The world is reeling under the impact of the pandemic. The coronavirus continues to claim lives globally. As governments across the world prepare for yet another wave of infections, Europe is bracing for a double whammy. While dealing with the coronavirus, it is also preparing to combat a new outbreak of bird flu.
The highly pathogenic avian influenza or h5n8 has set alarm bells ringing across European nations. It is circulating among wild and domestic birds. 300 cases have been reported in 30 days. The pace at which the infection has surprised many. there's fear that the crisis may soon turn global. In the United Kingdom, h5n8 cases have been reported in Cheshire devon.
 Yesterday, the chief veterinary officer for wales has shared this message for all bird keepers in the country.
 "Hi there, this is a message for all keepers of birds, we're asking you to do everything you can to minimize contact between your flock and wild birds that may be carrying the avian influenza virus."
In Poland, the h5n8 bird flu outbreak has been reported in the village of Ronyavi, the flu is spreading at a farm of over 930 000 laying hens. The local veterinary authorities have decided to cull 900 000 of them. The culling process may continue for six days.

in the Netherlands, the contagious strain of bird flu has surfaced in the villages of Hickendorp and Vit Marsham. Dutch authorities have already slaughtered over 190 000 chickens at both locations. Thousands of Farms across the country are being sanitized to prevent the spread of the disease.

in Belgium, birds staying at a sanctuary in Austin have tested positive for the h5n8 virus. The authorities are taking no chances. They have confined birds across the country. including these swans at a canal in Bruges.
 "You have to do it when you have home chickens and so on. you have to do it so this is the obligation from the federal government. that we have to take the swans out of the free spaces in our city and keep them safe in a place where they can hide from birds coming from everywhere"  – Housekeeper in Europe
A total of nine European countries have reported cases of avian influenza. as their respective government small measures to prevent the flu from spreading. Thousands of miles away in japan a similar h5n8 outbreak has been detected. cases have been reported in Hyogo Kagawa Fukuoka prefectures more than 1.8 million chickens are said to be culled by the end of November. Japanese authorities say the outbreak could be worse than in previous times.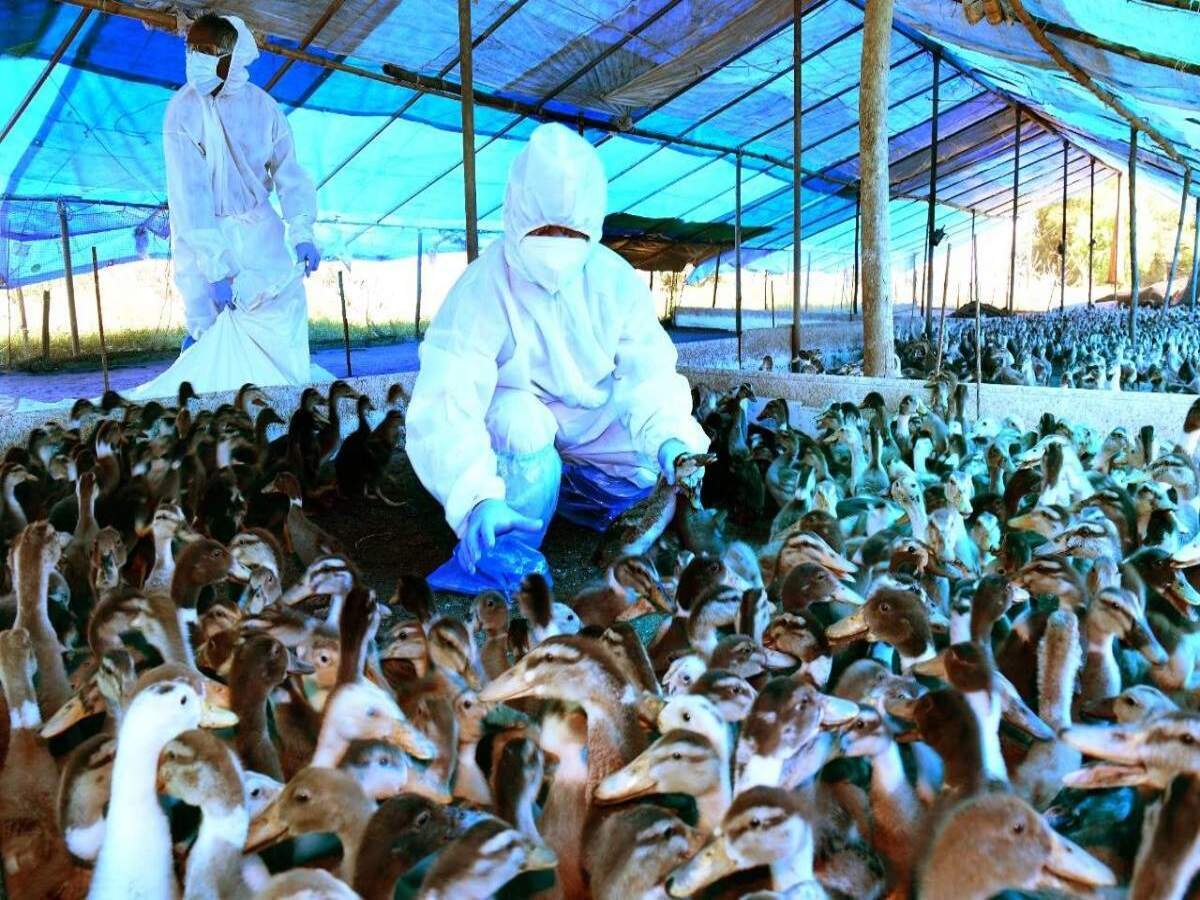 But what about the risk of transmission to human beings can the bird flu spread to humans? Experts say the risk remains really low. h5n8 was first detected in 2016 and has not infected any humans to date but there's a worry that the bird flu might eventually mutate to spread among humans.