Stories
#Startups: 3 Reasons why you need a stunning tech co-founder for your startup?
Don´t have a tech co-founder for your startup? Relax.
"Steve Jobs did not know technology. He had never designed anything as a hardware engineer, and he didn't know software. He wanted to be important, and the important people are always the business people. So that's what he wanted to do," these were the words of Steve Wozniak, the co-founder of Apple in an interview last year. Even Walter Isaacson has not hesitated from talking about Steve Job's lack of technical skills in the Job's biography which was originally published in 2011. The truth, however, remains that Apple would not be what it is without Steve Jobs.

So, if you are an entrepreneur, and not a techie, relax and take a deep breath. Finding a tech co-founder remains to be one of the most common problems for entrepreneurs and it is not a new challenge.

Deep Kalra, Founder of MakeMyTrip, who started his company sixteen years back tells me, "It is one of my few regrets in life , not being an engineer myself. It would have been so much easier for me." I only agree with Kalra partially here. In my view, the "technology" and the "product" expert need to be two different people running a startup. Steve Jobs could balance Wozniak's tech vision and I am sure Kalra could see things in a much simpler way for his company than any techie.
Though Apple is purely a product company and MakeMyTrip is an online travel company, one could compare how both filled the technological needs for their businesses. The common thing between Kalra and Jobs is that both of them understood technology and knew how to make products that are simpler for consumers to use. As simple as this: if you want to ensure your cook makes good food for you, you better know the basics of cooking to train him/her.

Shahzaib Ahmed, Founder, iViewd Technologies, an early stage startup in the Virtual Reality (VR) space shares that not being from a tech background actually helped him as this allowed him to learn afresh.
"I didn't have any inherent biases or else I might have had been fixated on certain ideas/methodologies. I was open to trying new things/think like a common consumer of our tech and try something different everytime."
WHY DO YOU NEED A TECH CO-FOUNDER?
Kalra laughs as he recalls, " What many people don't know is that I learnt computer programming in Class 10th and 12th in school. It is all logic. During the early days of MakeMyTrip, I would draw a flow chart and give it to our programmer to work on it. A flow chart is simple and breaks the process which you are trying to explain.
But, I still needed a programmer to code it for me." So, before I give you some tips on how to find a tech co-founder and what all you need to keep in mind, it is important for you to know that as a founder you must understand technology and speak its language before hunting for the right person to do it for you. 

SHOULD YOU HIRE A TECH AGENCY?
 The value of an in-house techie is incomparable for a startup. A tech cofounder or a full-time techie understands your entire business model and his /her role is not confined to just delivering a code to you. Agencies not always understand the needs of an early-stage startup which change every day . The model also might change in the initial testing period of the product. Another difficulty with agency is the IP protection; who owns the IP? Further, you need to find an agency were you are not the smallest customer and not delivered last.

Agencies could be a good option in cases of static products where you do not have to make changes very frequently. Not to forget, hiring an agency will be three times costlier than getting a techie. A tech co-founder might expect equity in the company but my suggestion would be to give it. This will add ownership to the person you get on board rather than a salaried CTO or a hired agency. Get a person who is in love with the product rather than just someone who is a coder.

HOW TO FIND TECHIES OR TECH CO-FOUNDERS?
 "Water water everywhere, but not a drop to drink," may be Samuel Taylor Coleridge meant techies as the metaphor for water in this poem. I met a young and enthusiastic entrepreneur of a health-tech startup which is in stealth mode and she shared with me that how she actually found a tech co-founder within four months.
She was disappointed as she explained to me that most of her friends within her own network had lost the concept of innovation while working with large multinational companies for so long. They were used to repeating a particular process again and again.
Nobody fitted in the versatile profile she was looking for to build her product. She did find some young enthusiastic coders fresh out of college but she felt they were too dreamy and immature to help her build a product which needed mature understanding of the market. Her eyes lit as she explained what actually did work for her , " My biggest bet turned out to be the CTOs/co-founders of companies that have shut shops.
The only challenge here was to motivate them to again be a part of a startup. They came with a baggage. I have now managed to hire a CTO who just closed down a startup, but is now back into the game."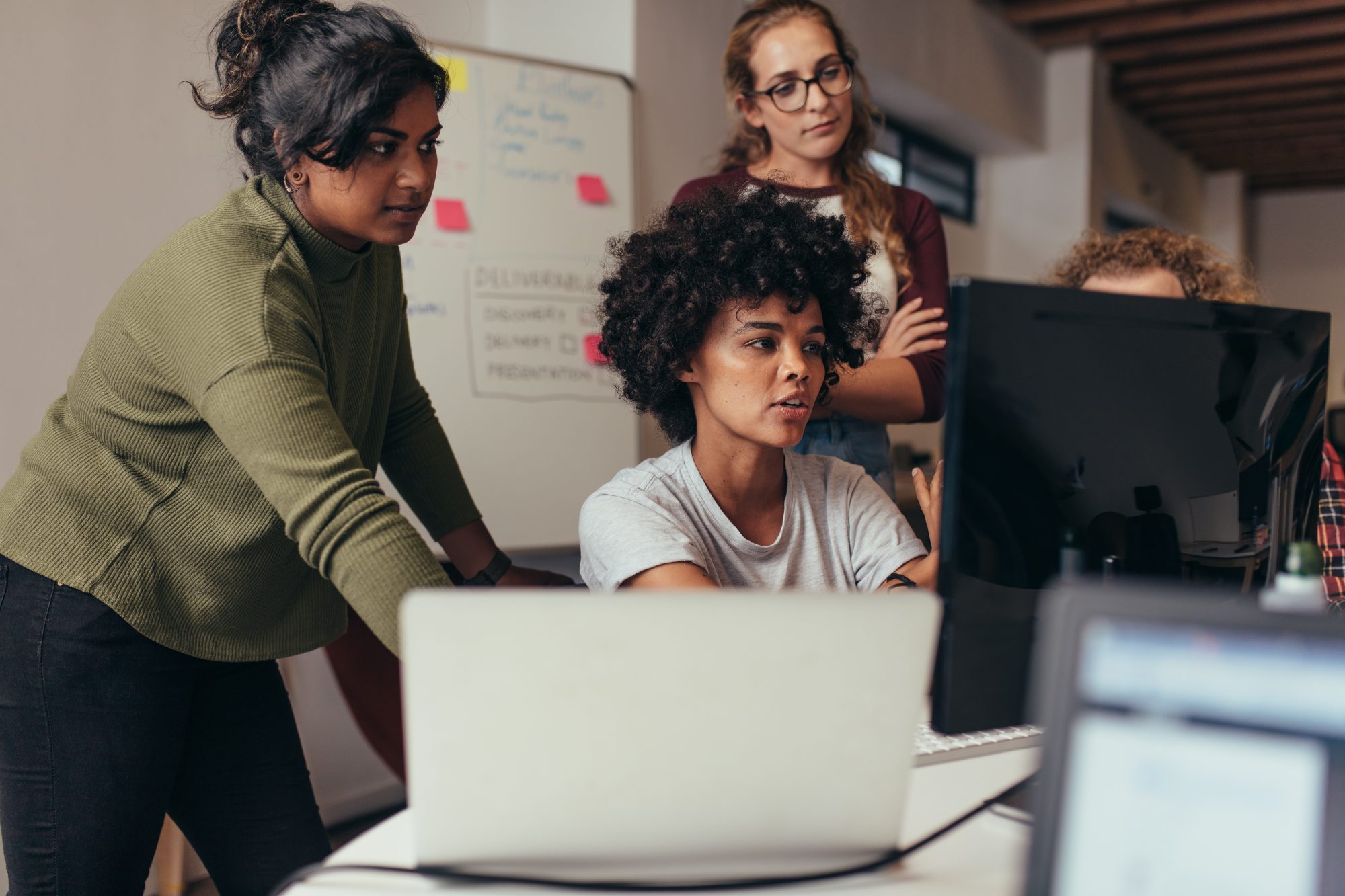 Other common/traditional avenues to find tech co-founders are events, alumni networks and conferences. You will be surprised to know that at many events techies are looking for a co- founder who can hold their hand in the journey of entrepreneurship.
Vishwajeet A, co-founder and director, Foradian adds a practical tip,
" Don't just rely on personal interviews, give an assignment to make an app or test a software etc. Check how the candidate is performing hands on."

 
Ahmed from iViewd prepared almost for a year to find the right tech experts, before he launched his product. "I first understood what all goes behind the technology and then broke it down into the skillsets required and set out to look for people to build a team through my personal networks. It's all about being objective driven or else one can never build an ideal team.
With the set objectives in place, we now have a team of experts who are willing to experiment and create new products everytime. All of us share that sense of innovation and the ability to empathize with the client."
The last advice would be to take your time before finalizing your tech co-founder. Get a person who plans to stick with you at least for two years and loves the product as much as you do.