Stories
List of IFSC Code of VASAI VIKAS SAHAKARI BANK LIMITED for 2022
VASAI VIKAS SAHAKARI BANK LIMITED began operations on October 4, 1984, and has now completed 34 years of responsible and responsive banking operations. We have been awarded "A" Grade Audit Classification without interruption since incorporation.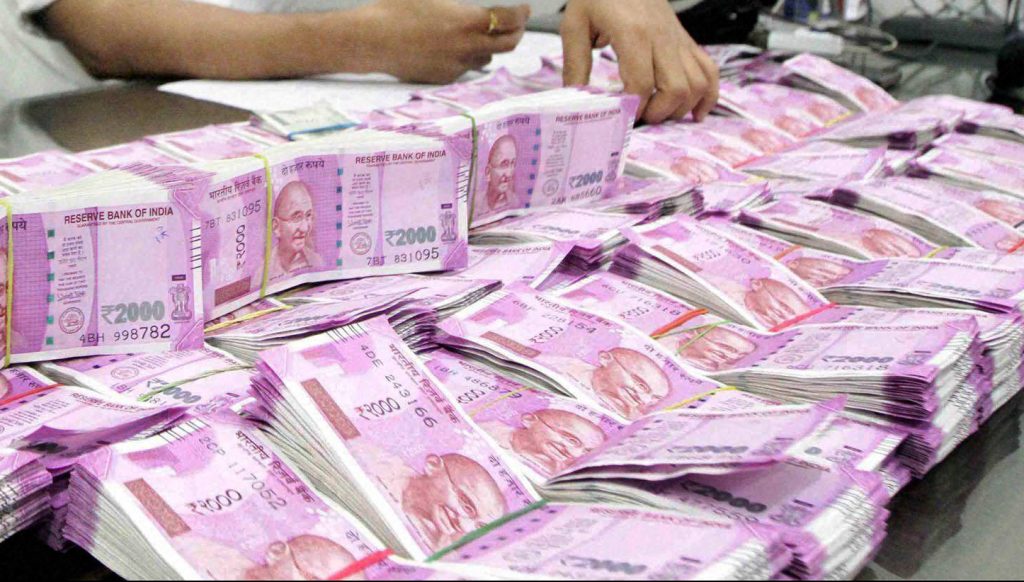 The customer's faith and trust has caused a bank to set a standard for itself by providing high-quality services and serving the community at large. Since our inception, our mission has been to serve customers from the economically disadvantaged, lower, middle, and upper income classes, as well as small business owners, professionals, small and medium enterprises, and corporations, by allowing them to secure their financial dreams under one roof.
Original Website: https://www.vasaivikasbank.com/
Today, we present the the IFSC Code of VASAI VIKAS SAHAKARI BANK LIMITED.
IFSC CODE OF VASAI VIKAS SAHAKARI BANK LIMITED
| | | | | | | | |
| --- | --- | --- | --- | --- | --- | --- | --- |
| BANK NAME | IFSC | OFFICE | ADDRESS | DISTRICT | CITY | STATE | PHONE |
| VASAI VIKAS SAHAKARI BANK LIMITED | VVSB0000001 | RTGS-HO | SAMAJ MANDIR', OPP. NEW ENGLISH SCHOOL, VASAI (W), DIST. THANE 401 201 | THANE | THANE | MAHARASHTRA | 2326984 |
| VASAI VIKAS SAHAKARI BANK LIMITED | VVSB0000002 | VASAI | SAMAJ MANDIR', OPP. NEW ENGLISH SCHOOL, VASAI (W), DIST. THANE 401 201 | THANE | THANE | MAHARASHTRA | 2322617 |
| VASAI VIKAS SAHAKARI BANK LIMITED | VVSB0000003 | VIRAR | THAKUR ARCADE, NEAR RAILWAY STATION, VIRAR (W), DIST THANE – 401 303 | THANE | THANE | MAHARASHTRA | 2502733 |
| VASAI VIKAS SAHAKARI BANK LIMITED | VVSB0000004 | NAVGHAR | ADINATH APT., AMBADI ROAD, NAVGHAR, VASAI (W), DIST. THANE – 401 201 | THANE | THANE | MAHARASHTRA | 2334398 |
| VASAI VIKAS SAHAKARI BANK LIMITED | VVSB0000005 | PALGHAR | MUDRA SHOPPING COMPLEX, KACHERI ROAD, PALGHAR (W), DIST. THANE – 401 404 | THANE | THANE | MAHARASHTRA | 251409 |
| VASAI VIKAS SAHAKARI BANK LIMITED | VVSB0000006 | SAPHALE | DEVBHOOMI COMMERCIAL COMPLEX, NEAR SAPHALE STATION, SAPHALE (E), DIST. THANE – 401 102 | THANE | THANE | MAHARASHTRA | 2403582 |
| VASAI VIKAS SAHAKARI BANK LIMITED | VVSB0000007 | NALASOPARA | SHREE APARTMENT, NEAR RAILWAY STATION, NALLASOPARA (W), DIST. THANE – 401 203 | THANE | THANE | MAHARASHTRA | 230539 |
| VASAI VIKAS SAHAKARI. BANK LIMITED | VVSB0000008 | BORIVALI | NEW KRISHNA NIWAS, CHANDAVARKAR CROSS ROAD, BORIVALI (W), MUMBAI 400 092, | MUMBAI | MUMBAI | MAHARASHTRA | 28956608 |
| VASAI VIKAS SAHAKARI. BANK LIMITED | VVSB0000009 | THANE | VARDHAMAN IND. COMPLEX PREMISES CO-OP. SOC. LTD., UNIT NO. 3, GOKUL NAGAR, OPP. JARIMARI MATA MANDIR, NEAR NAVNIT MOTORS, L.B.S. MARG, THANE (W) – 400 601 | THANE | THANE | MAHARASHTRA | 21721013 |
| VASAI VIKAS SAHAKARI. BANK LIMITED | VVSB0000010 | NARINGI | GROUND FLOOR, GALA NO. 10,11,12, SIDHI VINAYAK ARCADE, NEAR MAKWANA COMPLEX, V. S. MARG, VIRAR (E), DIST. THANE | THANE | THANE | MAHARASHTRA | 6099919 |
| VASAI VIKAS SAHAKARI. BANK LIMITED | VVSB0000011 | BOLINJ | SHOP NO. H/11, 1ST FLOOR, KINGSTON TOWER, ABOVE DOMINOS PIZZA,  OPPOSITE VIVA COLLEGE, VIRAR (WEST), DIST. THANE | THANE | THANE | MAHARASHTRA | 6512777 |
| VASAI VIKAS SAHAKARI. BANK LIMITED | VVSB0000012 | MIRA ROAD | GOVIND SHANTINAGAR C.H.S, FLAT NO.1 & SHOP NO.12/13/14, SECTOR 5, NEAR JAIN MANDIR, BLDG. NO. B-31, GROUND FLOOR, MIRA ROAD, DIST THANE. | THANE | MIRA-BHAYANDAR | MAHARASHTRA | 28112347 |
| VASAI VIKAS SAHAKARI. BANK LIMITED | VVSB0000013 | BOISAR | YASH SIDDHI RESIDENCY; BOISAR PALGHAR ROAD; BESIDE HOTEL SUN ROSE; BOISAR (WEST) MAHARASHTRA, | THANE | VASAI | MAHARASHTRA | 274666 |
| VASAI VIKAS SAHAKARI. BANK LIMITED | VVSB0000014 | SATIVALI-WALIV | SHOP NO 6, 7, 8, 9 & FLAT NO 1, 2 & 3, OMKAR BLDG; VILLAGE SATHIVALI WALIV, VASAI (E), DIST.THANE | THANE | VASAI | MAHARASHTRA | |
| VASAI VIKAS SAHAKARI. BANK LIMITED | VVSB0000015 | BHAYANDER (W) | SHOP NO. 5, 6, 7, 13, 14 & 15 GRACY ARC CHS, 60 FEET ROAD, BHAYANDER (W), DIST. THANE 401101 | THANE | MIRA-BHAYANDAR | MAHARASHTRA | 28141020 |
| VASAI VIKAS SAHAKARI. BANK LIMITED | VVSB0000016 | BARAMPUR | SHOP NO.6 & 7, MARTIN PLAZA, BARAMPUR, VASAI STATION ROAD, VASAI (WEST), TAL – VASAI, DIST THANE 401202 | THANE | VASAI | MAHARASHTRA | 2380134 |
| VASAI VIKAS SAHAKARI. BANK LIMITED | VVSB0000017 | AGASHI | M. BARIA LAKE VIEW, OPP. HANUMAN TEMPLE, BAZAR PETH, AT POST AGASHI, TALUKA VASAI, DIST. THANE – 401 301 | THANE | VASAI | MAHARASHTRA | 2584284 |
| VASAI VIKAS SAHAKARI. BANK LIMITED | VVSB0000018 | EVERNSHINE | B-002, GROUND FLOOR, ORNAMENTS CO-OPERATIVE HOUSING SOCIETY LTD., EVERSHINE CITY, VASAI (EAST) DIST. THANE – 401208 | THANE | VASAI | MAHARASHTRA | 2460173 |
| VASAI VIKAS SAHAKARI. BANK LIMITED | VVSB0000019 | GANGAPUR ROAD | SHOP NO 8 A/8 ARCHIT REGENCY CO OP HSG. SOCIETY, SAVARKAR NAGAR, GANGAPUR ROAD NASIK | NASIK | NASIK | MAHARASHTRA | 7350015163 |
| VASAI VIKAS SAHAKARI. BANK LIMITED | VVSB0000020 | KHADKESHWAR | ANJALI COMPLEX, PLOT NO 5-6/55/P, CITY SURVEY NO 2963, MILL CORNER, KHADKESHWAR, AURANGABAD | AURANGABAD | AURANGABAD | MAHARASHTRA | 7735001516 |
| VASAI VIKAS SAHAKARI. BANK LIMITED | VVSB0000021 | MANVELPADA-VIRAR E | SHOP NO 2,3,4, G/2, VEDSHREE APT. CO-OP HSG SOC LTD. MANVELPADA ROAD VIRAR EAST | PALGHAR | VIRAR | MAHARASHTRA | 2326984 |
| VASAI VIKAS SAHAKARI BANK LIMITED | VVSB0000022 | TULINJ-NALASOPARA | SHOP NO 7,8,9,10, TULJESHWARI HILL, AMBAWADI, RAMBHAU NAGAR, TULINJ, NALASOPARA EAST | PALGHAR | NALASOPARA | MAHARASHTRA | 2326984 |