Stories
When nothing goes right, you smile! Smile with Dr Shilpi Behl Now!
When nothing goes right, you smile! Smile with Dr Shilpi Behl Now!
Your smile defines who you are and enhances the features of your face. People travel miles and miles of distance to get that perfect smile. This is the best basic definition of dental tourism. It means when people travel to various places in order to get the best dental treatment for their smile.
People travel to reduce the overall cost of the procedure. Dental tourism accounts for about 10% of the total medical tourism industry. people feel self-conscious about the way they look. You can either make someone's day by passing a smile or ruin it for them.
Physical beauty is not everything is something we are taught but is it really applicable? How do you judge a person? By their first appearance right. This is where having the best smile comes into action.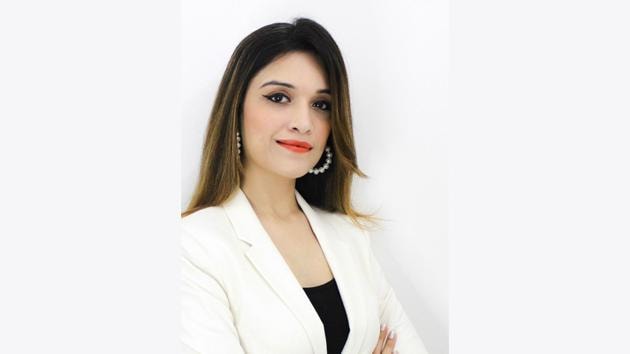 Dr. Shilpi Behl is a par plastic surgeon and a dentist of great dexterity. She is the best at her work and also a very humble person in real life. She will treat you with utmost care and help you uplift your self in the best way possible.
She is a dentist as well as a cosmetologist and is trusted by many. She owns Avana dentistry, cosmetology and plastic surgery.
Her clinic has expertise in dealing with cosmetic procedures like Smile Makeover, Aesthetic Treatments and Botox Fillers to name a few. The basic ideology behind her work is to help the people uplift their mental stress and their notions about physical appearance.
The world has moved on, you can now get what you want. Her only idea is to help people get back their smiles, making them fall in love again by getting themselves treated. She will enhance your features like no one else and present a more bold version of your face.
She happens to be a Senior Dentist and a Facial Aesthetics Expert at her clinic. She has always been the best in every sphere. Being the topper in her graduation, she backed the best dentist award by Brand achievers in 2016. She also got the Nav Kiran Award.
She is the youngest achiever for the same in India. A doctor is always said to be the best if she satisfies the patients, she has always done that.
Her work is not just recognised domestically but also internationally. She has had various international patients. She is also known as the aesthetic Pandit or the facial architect. She literally changes the way you want yourself to be changed.
she is the lady behind the vision of dental tourism. She has shaped the idea of the same with cutting edge technology attracting dental patients from all across the globe. Every year she has a footfall of patients domestically and then she goes to the international destinations for the same also this has made her clinic one of the best for facial aesthetics.
She follows various approaches but the best one so far is the complete dento facial rejuvenation approach. she is able to focus herself in the best ways possible and cater in a very holistic way and using conservative treatment philosophy. Whatever happens between the patient and her stays between the patient and her.
The moral code and the ethics she follows are excellent. Somewhere down the line everyone needs a certain level of rejuvenation in their life especially after this quarantine is over, now you know where to go for the same!