Tech
Top 10 Best Cosmetic Companies In USA 2023
Top 10 Best Cosmetic Companies In USA 2023
INTRODUCTION
In the United States in 2023, the cosmetic industry is booming. Companies such as L'Oréal USA and Estée Lauder have continued to dominate the market, with new companies emerging every year. Natural and organic cosmetics are becoming increasingly popular due to their affordability and sustainability practices.
Consumers are also looking for products that are tailored to their individual skin types, hair colours, and facial features. Over the past few years, several trends have emerged in the US cosmetics market, including cruelty-free makeup, subscription boxes, and beauty influencers.
The rise of social media has enabled brands to target specific audiences more effectively, leading to increased sales and brand loyalty. Additionally, the demand for vegan-friendly and eco-friendly products is on the rise due to a shift towards conscious consumption.
Companies like Glossier have created an entire line of vegan beauty products at affordable prices, while others such as Sephora have introduced refillable makeup containers and other sustainable initiatives. As consumers become more aware of the environmental impacts of their purchases, companies will need to adapt to meet their needs.
IMPORTANCE
Cosmetic companies in the US are increasingly important in 2023 as consumers become more conscious of their appearance and the desire for beauty products grows. For cosmetics companies, this means that they have to be creative and innovative in order to stay ahead of the competition.
In the US, these companies are looking to create new products with high-quality ingredients, unique packaging, and interesting marketing strategies. Some companies are even using social media platforms such as Instagram and YouTube to promote their products and spread brand awareness.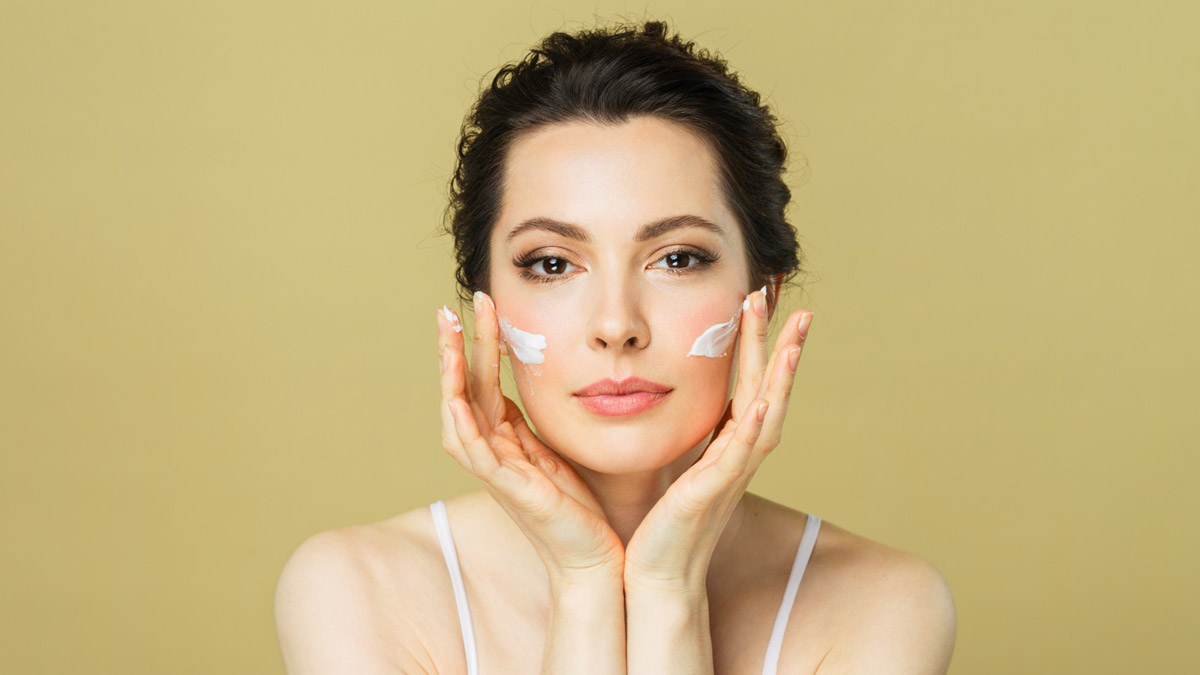 Furthermore, they are investing heavily in research and development in order to find new and effective ingredients, as well as to keep up with current trends. Additionally, they are focusing on creating a strong customer experience by providing excellent customer service and following up with customers after their purchases.
These companies also prioritize creating a sustainable supply chain and working with ethical suppliers. Ultimately, cosmetic companies in the US will be very important in 2023 due to the ever-growing demand for beauty products and the need for companies to stay competitive.
Here are the top 10 best cosmetic companies in USA in 2023
Estée Lauder – Estée Lauder is a multinational company specializing in the manufacture and distribution of skincare, makeup, fragrance, and hair care products. Founded in 1946 by Estée Lauder and her husband, Joseph Lauder, the company has since gained international recognition for its high-quality beauty products.
Estée Lauder has become a household name, with many of its products featured in magazines, television, and movies. The company's reach has expanded to include over 150 countries worldwide, with more than 25,000 employees. Estée Lauder is also known for its philanthropic initiatives, donating more than $150 million across various causes worldwide.
Its flagship product, Clinique, is a well-known brand of cosmetics that offers a range of foundation, concealer, eyeshadow, blush, lipstick, and other products. Estée Lauder prides itself on providing innovative and effective products that promote healthier and more beautiful skin.
Estée Lauder has become one of the leading manufacturers of beauty products and continues to be a leader in the industry today.
L'Oréal Paris – L'Oréal Paris is a leading global beauty brand, offering high-quality cosmetics, haircare, and skincare products. Founded in 1909, the company has become a household name in over 130 countries around the world. L'Oréal Paris stands out from the competition by leveraging advanced scientific research and innovation to develop products that are tailored to individual customers' needs.
Their range of products includes makeup, shampoos, conditioners, perfumes, self-tanning products, sunscreen, hair dyes, and more. The company is also dedicated to sustainability, as evidenced by its commitment to reducing water and energy consumption and limiting its waste production.
By staying ahead of the trends and providing a variety of quality products, L'Oréal Paris has won numerous awards and accolades for their excellence in beauty, including being named one of the World's Most Ethical Companies. They have also been active in the fight against skin cancer by launching the innovative UV Sense, a tiny wearable device that tracks exposure to the sun.
With this and other initiatives, L'Oréal Paris continues to demonstrate its commitment to creating beautiful products while helping to protect the environment.
Sephora – Sephora is a global beauty retailer and has been in business since 1969. It is one of the leading beauty retailers in the world, with more than 2,000 stores across 33 countries. Sephora offers its customers an extensive selection of makeup, skincare, hair care, fragrance, body care products, tools and accessories from both classic and emerging brands.
Sephora takes pride in offering its customers not only high-quality products but also exceptional experiences, such as personalized advice, product recommendations and beauty services. The company also operates its own rewards program, Beauty Insider, which gives shoppers points for purchases made with the company's mobile app.
Additionally, Sephora provides free education through its Beauty Classes that offer valuable makeup tips and techniques. Finally, Sephora is committed to supporting various charitable causes, including charities dedicated to health, wellness, beauty and sustainability.
NYX Professional Makeup – Nyx Professional Makeup is a cosmetics company founded in Los Angeles, California, in 1999. With headquarters located in the iconic Hollywood & Highland building, Nyx Professional Makeup has become one of the fastest-growing cosmetics companies in the world.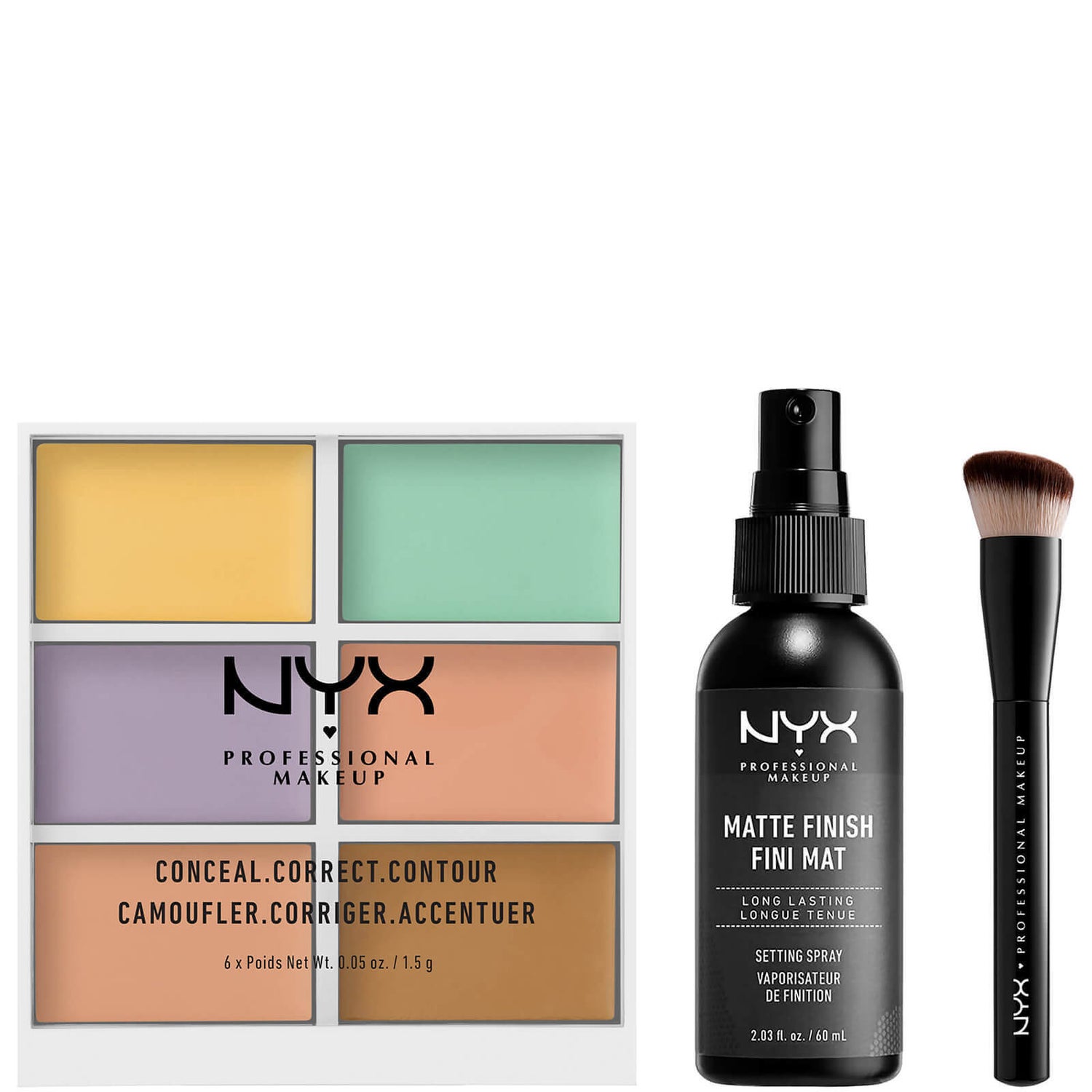 Nyx Professional Makeup offers a wide selection of products, including eyeshadows, foundations, lipsticks, eyeliners, and other beauty essentials. Nyx Professional Makeup also provides professional makeup services to some of the most recognized celebrities in the industry. The company employs over 1000 people worldwide and continues to expand its reach.
Nyx Professional Makeup is dedicated to providing high-quality products at an affordable price, making them accessible to all types of customers. From high-definition foundations to bold lipsticks, Nyx Professional Makeup allows consumers to express their individual styles with confidence. Their product range is constantly expanding, enabling customers to stay updated with the latest trends.
They use only the finest ingredients, ensuring their products are safe and effective. Furthermore, their 'Try Me First' program gives customers the chance to test out certain products before committing to purchasing them.
Nyx Professional Makeup offers a variety of tutorials online, teaching users how to create different looks using the products available. With their commitment to customer care and excellent quality products, Nyx has become a leader in the beauty industry.
Revlon – Revlon is a global beauty company with a rich heritage in the cosmetics industry. Founded in 1932, Revlon has expanded to become one of the largest personal care companies in the world. With an extensive product portfolio and presence in over 150 countries, Revlon is a leader in marketing, innovation, and trendsetting products for women, men, and children.
The company is renowned for its iconic brands, such as Revlon ColorStay Makeup, Almay Cosmetics, and Charlie fragrances, which are loved around the world. Revlon also offers a diverse range of professional products, including Revlon Professional Hair Care, Colorsilk hair colour, and Revlon Lash Potion Mascara.
In addition, Revlon produces a line of nail enamels and finishes in over 1,000 shades. Revlon prides itself on delivering high-quality products that make people feel beautiful and confident. As a result, the company continues to be a sought-after choice in the industry.
BareMinerals – BareMinerals is a mineral-based skincare and makeup company launched in 1995. Their products are designed to be better for their customers' health, with natural ingredients and no harsh chemicals. Their core product line includes foundations, concealers, eyeshadows, lipsticks, blushes, primers, and more.
BareMinerals emphasizes using natural minerals, such as mica, titanium dioxide, and zinc oxide, in their formulas which protect against environmental damage and improve the appearance of skin tone. Their products are both lightweight and long-lasting, making them ideal for everyday wear.
Additionally, BareMinerals has a large selection of vegan and cruelty-free products, giving their customers even more choices. The company prides itself on creating high-quality makeup and skincare products that are safe and effective. They have strict standards and use only the best ingredients available.
With BareMinerals, you can trust that you're getting a product that will look great and feel good on your skin.
Neutrogena – Neutrogena is a leading skincare brand founded in 1930 by Emanuel Stolaroff. Since then, it has grown to become a global leader in the health and beauty industry. Neutrogena offers a complete range of facial skincare products, body care products, sun protection, hair care products, and cosmetics.
All of their products are formulated with the highest-quality ingredients, proven to be safe and effective for various types of skin. Neutrogena's products are cruelty-free and not tested on animals. They have an extensive portfolio of award-winning innovations such as Rapid Wrinkle Repair, Deep Clean Foaming Cleanser, and Hydro Boost Hydrating Serum.
Their product line also includes specialized solutions such as Clear Pore Cleanser and Oil-Free Acne Wash. Neutrogena values sustainability and is committed to creating products that are environmentally friendly while still being highly effective.
They also strive to reduce their carbon footprint and actively support programs promoting the responsible use of water resources. With over 90 years of innovation, Neutrogena continues to develop innovative skincare products that are dermatologist recommended, clinically tested, and backed by science.
Maybelline New York – Maybelline New York is an American cosmetics brand owned by L'Oréal Group. Founded in 1915, the company has a long history of making quality products and is one of the world's largest makeup companies.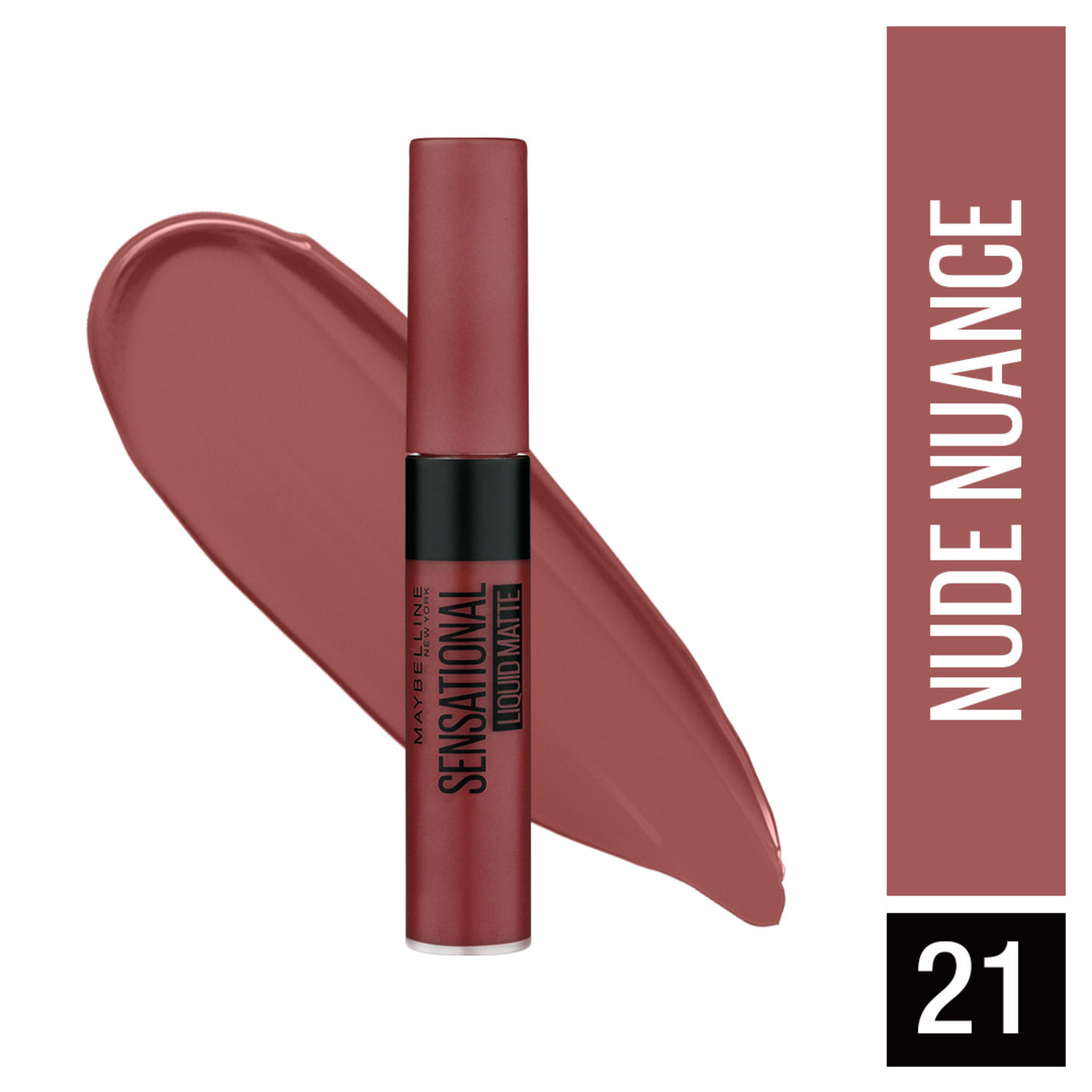 Maybelline New York offers a wide range of cosmetics, including foundation, eyeshadow, mascara, lipstick, blush, bronzer, and primer. The company also sells a variety of beauty tools, skincare products, and fragrances. They have a strong presence in both the drugstore market as well as online.
Maybelline New York is known for their innovative formulations and unique product design. Their products are affordable and are backed by a strong marketing campaign. Maybelline New York prioritizes the health of their customers, using natural ingredients and avoiding harsh chemicals whenever possible.
They strive to create products that make people feel beautiful in a way that respects their individual style. Maybelline New York believes in empowering their customers with the confidence that comes from looking and feeling their best.
CoverGirl – CoverGirl is a world-renowned cosmetics brand that was founded in 1961. It has over fifty years of experience creating products to help women feel confident and beautiful. CoverGirl's products range from mascara, lipstick, and foundation to more specialized items such as primers, nail polishes, and makeup brushes.
The company also offers an extensive line of skin care products like facial cleansers, moisturizers, and acne treatments. CoverGirl has always stayed true to its commitment of providing high quality products at an accessible price point. With its wide variety of shades and textures, CoverGirl has managed to become one of the top cosmetics brands in the world.
Its slogan is "Easy, breezy, beautiful" which perfectly encapsulates their mission of making beauty easy and accessible for all consumers. CoverGirl also takes pride in its philanthropic endeavors, donating to organizations such as the Breast Cancer Research Foundation and the American Heart Association.
CoverGirl's commitment to creating innovative and reliable makeup products has endeared them to many loyal customers all around the world.
Clinique – Clinique is a global skincare and beauty products brand established in 1968. Clinique is part of the Estée Lauder Companies, Inc. holding corporation. Clinique's mission is to provide customers with quality products that are both effective and safe to use.
The brand offers an extensive range of products for every skin type, from cleansers and moisturizers to acne treatments and sunscreens. Clinique also offers makeup and fragrances, as well as a variety of tools including brushes and sponges. All of the products are dermatologist tested and approved, which means they are created with the highest standards of safety and efficacy in mind.
Clinique is known for its 3-Step Skin Care System, which is designed to help customers achieve healthy and radiant skin. The system includes a facial soap, clarifying lotion and moisturizing cream, specifically tailored to meet each customer's exact skin care needs.
Clinique also has a wide selection of beauty products, such as mascaras, foundations, eyeshadows and lipsticks, all of which are created with the same high standards of safety and efficacy.
Clinique is committed to providing customers with an exceptional experience and creating a better world by supporting research on the causes and cures of skin conditions, as well as other initiatives which focus on health and wellness.
CONCLUSION
In 2023, the US cosmetic industry is expected to grow significantly, with a focus on sustainability, natural ingredients, and innovative products. Many of the major players in the market, such as L'Oréal, Estée Lauder, Unilever, and Johnson & Johnson, have already begun investing heavily in research and development, with more companies entering the market each year.
Consumers are looking for products that are environmentally friendly and free of harsh chemicals and preservatives, leading to an increased demand for natural and organic cosmetics. Plant-based ingredients are becoming increasingly popular, as well as cruelty-free and sustainable packaging.
With these trends driving growth in the industry, the US cosmetic market looks set to be one of the most lucrative markets in the world in 2023.