Tech
Innovation and technology revolutionizing the legal landscape in India 2022
Innovation and technology revolutionizing the legal landscape in India 2022
Over the last few years, innovative technology has dominated our lives, leading to cataclysmic changes across many industries. As a result of the pandemic and its resulting lockdown, our everyday working processes have changed. Technology is increasingly integrated into our lives, and we cannot escape it. Several aspects of the traditional law practice are changing due to advances in technology.
Several technological innovations are used in the legal field termed "Legaltech". Due to the volume of data or complexity of issues. The technology is not without limitations, and the software works best in fields with well-defined problems and established processes and rules.
Legaltech has had the most significant impact in the following areas: 
In India, litigation management is referred to as case management tools and workflows (instead of e-Discovery, which is used outside India), 

Precedent-searching and precedent-application have improved vastly due to advances in AI and natural language processing in legal research. 

Document automation (making simple legal documents readily available to all) and case management are a few ways to manage cases. 

Manage contracts and resolve disputes online.
Access and affordability will be the most significant changes brought by technology. Most Indians had never had access to essential administrative or legal services or courts. Legal tech and compliance tech companies now offer very low-cost filing and regulatory compliance services. Using online dispute resolution, cases that would have otherwise languished in courts can be resolved more quickly.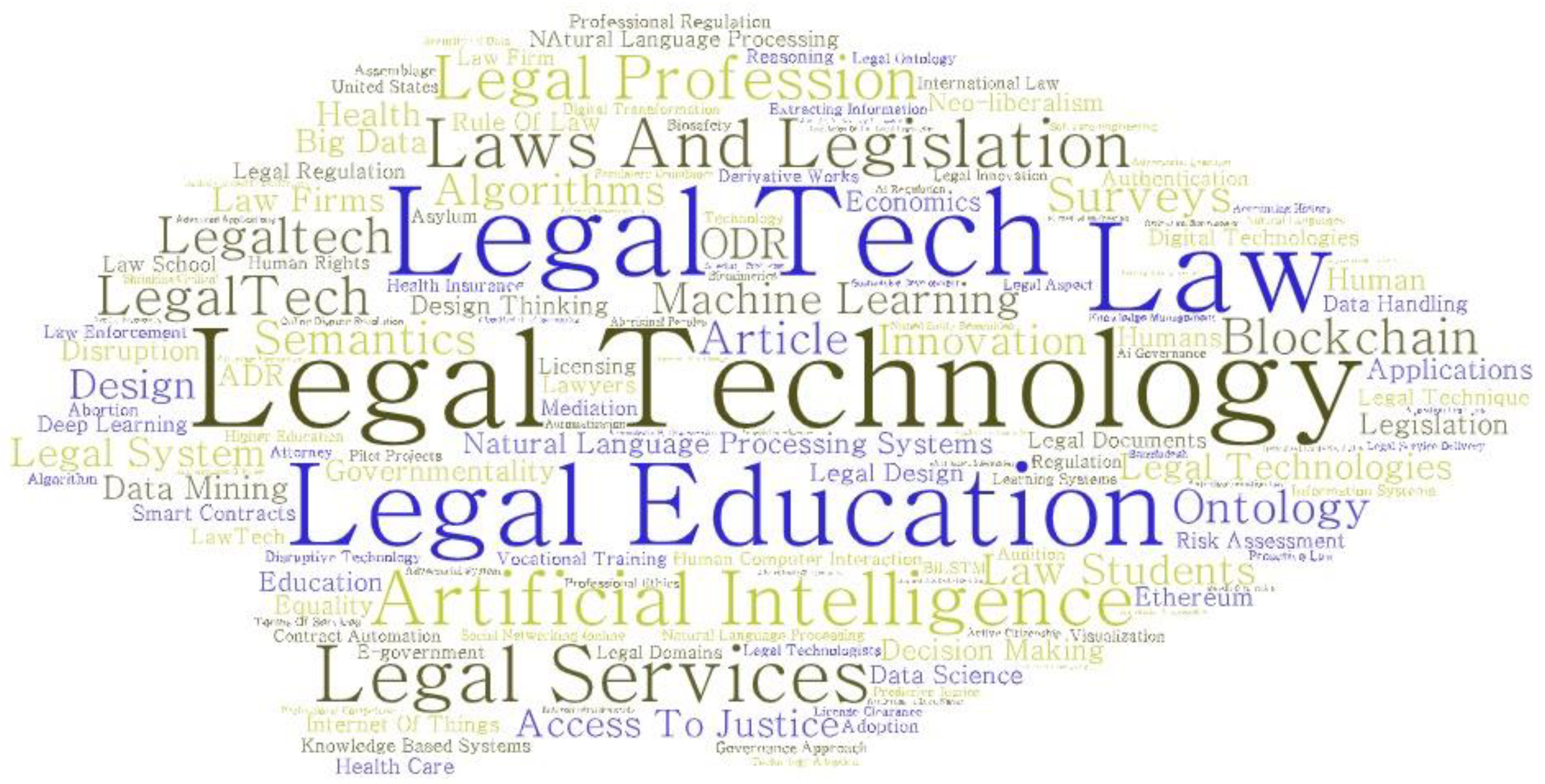 Legaltech aims to help lawyers meet their clients' needs more efficiently and effectively. Document management software is an example of a tool that an innovative law firm can use to manage documents and work on projects collaboratively. In addition, firms can use their collective wisdom to improve their advice over time.
If they can capture and harness their collective intelligence, they will provide better and more accurate advice. The firm that effectively provides quality information to all internal members at the right time – and to all external stakeholders – will achieve better results for its clients.
The legal system has been able to withstand external influences for a long time, but that is slowly changing. The law firms and lawyers who succeed will adapt to digital transformation and have a future-first mindset in the midst of it all.
With advances in technology (such as scanning documents, improved research accuracy, and communication tools), routine work has become more accessible and even obsolete. Traditionally, the result of junior lawyers in law firms would be outsourced in various ways: through technology, through other forms of companies. A second truth to consider is that a lawyer's work is often too complex to be automated; their knowledge of the law is complemented by their ability to apply it.
Practising law requires judgment, empathy, creativity, and flexibility. Therefore, AI and other modern developments will remain assistive technologies for the time being. Lawyers' day is filled with routine, menial tasks, which legal tech will automate. In other words, they will have more time for tasks requiring higher-level thinking, which is a positive development.
It will be interesting to see if any downstream changes occur due to these seismic shifts in the legal world. Should the law be taught differently in our universities, for example? Could we expect shorter, more practical courses to better prepare students for working in a workplace where technology will be integral to their role? The legal education system can adapt to legal tech's challenges, and opportunities will only be determined by time.
In the future, technology and people will become more closely integrated in the practice of law. A lawyer's work will be enhanced by legal tech in many ways, and the Indian legal landscape will be transformed.
INTRODUCTION
The world has never been more technologically advanced, and the legal field has become dependent on technology, as has every other sector in society. In what is commonly known as legal technology, lawyers use technology and software to provide legal service, assist them in delivering a far more efficient and quicker legal assistance, and make legal content more accessible to the general public.
With the development of technology in the legal field, we see the rise of Legal Tech Startups. These startups use software and technology to offer all related legal services online through their online platforms. As legal technology moves from the traditional sector to become a significant part of the mainstream legal sector, its influence increases.
Legal tech startups in India have been formed due to the evolution of technology. In essence, these legal tech companies are trying to replace the traditional way that lawyers & other legal professionals did things with the budding technology. As a result of today's modern technological system, lawyers can perform their jobs more accurately and efficiently, benefiting the public.
COVID-19 & LEGAL TECH
Globally, the Coronavirus outbreak has impacted the economy. Worldwide, working culture has shifted to the Internet as social distance was the only way to prevent the spread of the disease. Legal practice was not immune to the pandemic.
During COVID-19, the outdated method used to deliver justice and provide legal services caused a disturbance in the legal system. For matters to be heard by the court, one was expected to appear bodily before the court. A pandemic has forced the legal profession to rely on technology, such as virtual hearings or videoconferences, through which counsels can appear for their cases online from a distance.
Attorneys can also conduct client meetings online and deliver solutions to their clients. In response to the pandemic, law professionals and attorneys are working differently. The digital transformation of law firms has been made possible by the pandemic. Students have also adapted to online learning in law schools as they have gone digital and transitioned to the online mode.
Legal technology startups have also invested in this technology, as have small law firms and the top legal organizations. Legal tech startups have greatly benefited from pandemic's capabilities for providing legal assistance in a wide array of aspects. The legal industry has rationalized itself because of the pandemic and has moved towards digital transformation.
LEGAL TECH
Since the advent of legal tech, the traditional legal industry has been simplified. It is clear that technology has changed every aspect of the customary law, whether virtual hearings, online courts, or AI-based legal research. Legal technology allows legal professionals and the public to work faster, more efficiently, and conveniently through modern software. 
Legal tech startups can assist lawyers by creating better legal services for their clients, while others can enable lawyers to operate more quickly and efficiently. These legal tech startups are primarily aimed at simplifying the process and reducing the amount of work required.
Both the tech startups and the legal profession are implementing technological advances such as Artificial Intelligence (AI), Machine Learning (ML), Data Analytics, and Predictive Analytics. However, legal tech has other key features as well, including:
Technology has simplified the legal research process, and it is no longer limited to going through books as it is time-consuming. To support their arguments, Lawyers often turn to online resources since it is a quick and easy method of gathering information. Manupatra, SCCOnline, Casemine etc., are some of the general online sites where judgements, statutes, caselaws, legal news and research can be done.
e-Signature and e-Verification
Legal professionals no longer have to wait for physical signatures from their clients since e-Signature allows them to sign documents electronically, attest digital copies, and file documents online without requiring a physical signature from their clients. Furthermore, e-Verification ensures that the authenticity of a document is guaranteed using electronic signatures.
Legal professionals do not have ill intentions to profit from clients in the field of legal tech. Since legal tech provides a transparent platform for users, the integrity of lawyers cannot be questioned. A competent lawyer of the user's choice can be chosen, and a record of all legal proceedings can be kept.
Furthermore, the progress of legal tech in the legal industry may make it easier for legal professionals to handle their workload and reduce risks and simplify legal access and automation. In addition, by using legal management, law firms and lawyers can take all their legal functions, such as billing, legal document management, managing contracts and negotiating digitally, as well as client relationship management case management, for example.
STARTUPS IN LEGAL TECH AND ARTIFICIAL INTELLIGENCE
Computers based on artificial intelligence (AI) perform tasks typically carried out by humans. In the legal industry, AI continues to transform various functions.
Law students and attorneys benefit from it in a very positive way; for instance, they now don't need to manually go through physical caselaw volumes in search of relevant precedents, as this used to be a time-consuming process. As legal tech advances, lawyers can now do everything digitally with just a click and better understand any situation within minutes. Law firms could benefit significantly from applying artificial intelligence to the fields of transformation and digitalization.
AI would facilitate the disposition of thousands of cases within a short period, as thousands of cases are filed each year. During his tenure as Chief Justice of India, S.A Bobde spoke about the Supreme Court's proposal to introduce an artificial intelligence system that would improve judicial administration.
Startups based on AI include:
They are providing enterprise and law firms with technology solutions for contract management. Users of the SpotDraft platform can draft, review, edit, and manage their legal agreements, in addition to centralized data storage and compliance and risk management options. They can also collect payments and receive automated reminders.
It is a Mumbai-based legal tech startup to automate and digitize the legal process for businesses across different departments. Specifically, it provides Contract Lifecycle Management, Compliance Management, and Digital Board Meeting products. Users can use their platform to draft, negotiate, approve, and attest to their various legal agreements from a single platform.
Extensive workflow management capabilities and tax and legal practice management make Precily AI an end-to-end solution for tax and legal practise management and research. Bharath Rao founded the company in 2018.
AI-based legal tech analyzes legal documents, business documents, legal research papers, and other types of documents using a text analysis engine. Data and facts on this website are claimed to be highly contextualized to prepare tax notice submissions, legal opinions, tax and legal advisory documents, and market research.
Powered by artificial intelligence, it automates the management of Intellectual Property (IP) for owners. TM Watch' is a tool that helps users analyze the infringements in their portfolios and effectively take action against the infringers.
It comes with legal instruments such as TM Search, which allows enterprises' legal departments to conduct trademark searches more easily; Mike TM Manager, which lets users manage their Intellectual Property portfolios; Mike Litigator, which helps lawyers run case research efficiently and Mike Litigator, which allows lawyers conduct case research efficiently.
Using the AI engine and Machine Learning (ML) to understand complex legal documents, judgements, contracts, and other documents, this legal technology startup is based on Professor Albus Dumbledore's memory reviewer 'Pensieve' from Harry Potter.
The platform provides law students, lawyers and law firms with a more convenient and cost-effective way to conduct legal research with features like:
Users can customize their search options by citation, case name, and so on through 'iSearch', which automatically lists relevant cases requested by the user.
The 'iDRAF' feature (Decision Reasoning Arguments Findings) permits legal researchers to pinpoint various aspects of a judgment, such as arguments, decisions, etc. In contrast, the 'iGraphics' feature gives legal researchers information about the number of cited and approved cases.
LEGAL TECH AND INDIAN JUDICIARY
When the Supreme Court allowed live streaming of oath ceremonies and farewell speeches by judges in India, the judicial system slowly moved towards digitalization and implementing technology.
The Supreme Court further allowed the live streaming of some cases deemed of national or constitutional importance by a three-judge bench comprising former Chief Justice of India Dipak Misra, Justice A.M. Khanwilkar, and Justice Dr D.Y. Chandrachud.
The judiciary takes a virtual approach to hear the cases and deliver justice due to the pandemic. Due to the technology's ability to provide a paperless environment, Judges can review all case precedents and judgments online in a timely, efficient and effective manner, thus improving court administration.
Presently, the Supreme Court uses the Vidyo platform to conduct virtual hearings. To prevent any disruptions judges of the Supreme Court might usually face, Justice Chandrachud stated that all judges would be equipped with 1000 Mbps internet connections by 2021. Technology has ensured that even during times of pandemic crisis, justice continues to be delivered, and the legal system in India will grow with the assistance of technology.
Legal technology concept
The top professions in the world have changed due to technology and innovation. Legal professions are one example. Lawyers and legal professionals can now work more efficiently with legal technology. But what exactly is it? Using software applications and the Internet to deliver legal services is legal technology.
By using various online research tools in the legal field, not only does this benefit multiple companies trying to make it big, but it also benefits budding and aspiring lawyers, students, and others in the sphere of law. Companies in the legal-tech sector are trying to fill in some gaps and do better than traditional law firms.
Startups in legal-tech in India
Legal technology has gained traction in India since 2011, and several Indian legal technology companies have established themselves abroad and in India. In light of the COVID pandemic sweeping the world, this will only contribute to India's growth of legal technology.
India's legal technology market features
A wide variety of features are available from legal-tech companies in India, helping them grow. These include:
Resolving disputes online 
The online dispute resolution process is a new addition to India's dispute resolution mechanisms. Dispute resolution reduces the burden on the courts where there are already many cases pending. As with any other alternative dispute resolution process, the individuals can register their grievances.
Consumers benefit from this process because their disputes are resolved efficiently. Presolv360, SAMA, resolve disputes online, and the centre for alternative dispute resolution excellence is ODR startups in India. The Indian people can resolve their civil, commercial, and legal disputes through this method.
Since everything is online, verifying documents has become much more manageable. The legal technology market is experiencing a similar situation. Lawyers no longer have to sign and verify various documents and paperwork. Clients can fill in their papers, sign, self-attest, verify and submit everything online through e-signature platforms. Several legal e-signature platforms are available, such as SignDesk and SignEasy.
Analyzing and researching legal issues
The advent of legal technology has led to several Indian legal startups providing information worldwide about legal issues. Due to this, legal research has become very simple, time-consuming, and practical, which is very different from traditional research methods. Lawtech startups such as the legit quest, casemine, SCC Online, and blog ipleaders provide quality research material.
Online contract management
Some legal-tech companies in India are offering online contract management. Creating a contract by hand takes a lot of time and effort. Legal firms and lawyers use these companies to send arrangements electronically. Spot draft, legal capsule, Koncord law, etc., are some examples of these startups.
India has come a long way in legal technology, thanks to the concept of legal marketplaces. Amazon and Flipkart are both examples of this concept. Lawyers can be found online through legal marketplaces. Depending on their budget and location, people can choose their lawyers for legal advice. There are several significant marketplaces for legal documents in India, including lawrato, Legistify, myADVOCATE, etc.
Management of intellectual property
Managing an intellectual property can be risky since most people tend to forget some document or another. Legal technology has simplified this process, however. Users can manage documents and data related to their IPs through a unified system. The result is that people are much less likely to misplace their IP documents.
Lawyers and other legal professionals use E-discovery for various legal processes such as investigation, collecting and storing data, alternative dispute resolution, exchanging legal documents, etc.
Using technology to manage legal functions
The legal-tech industry has developed several startups for lawyers and law firms to manage their day-to-day activities digitally. The legal solution helps legal professionals manage client relationships, document management, and case management—several startups in this arena, such as practice league, Clio, lawcus, etc.
Startups in the legal technology sector are valued.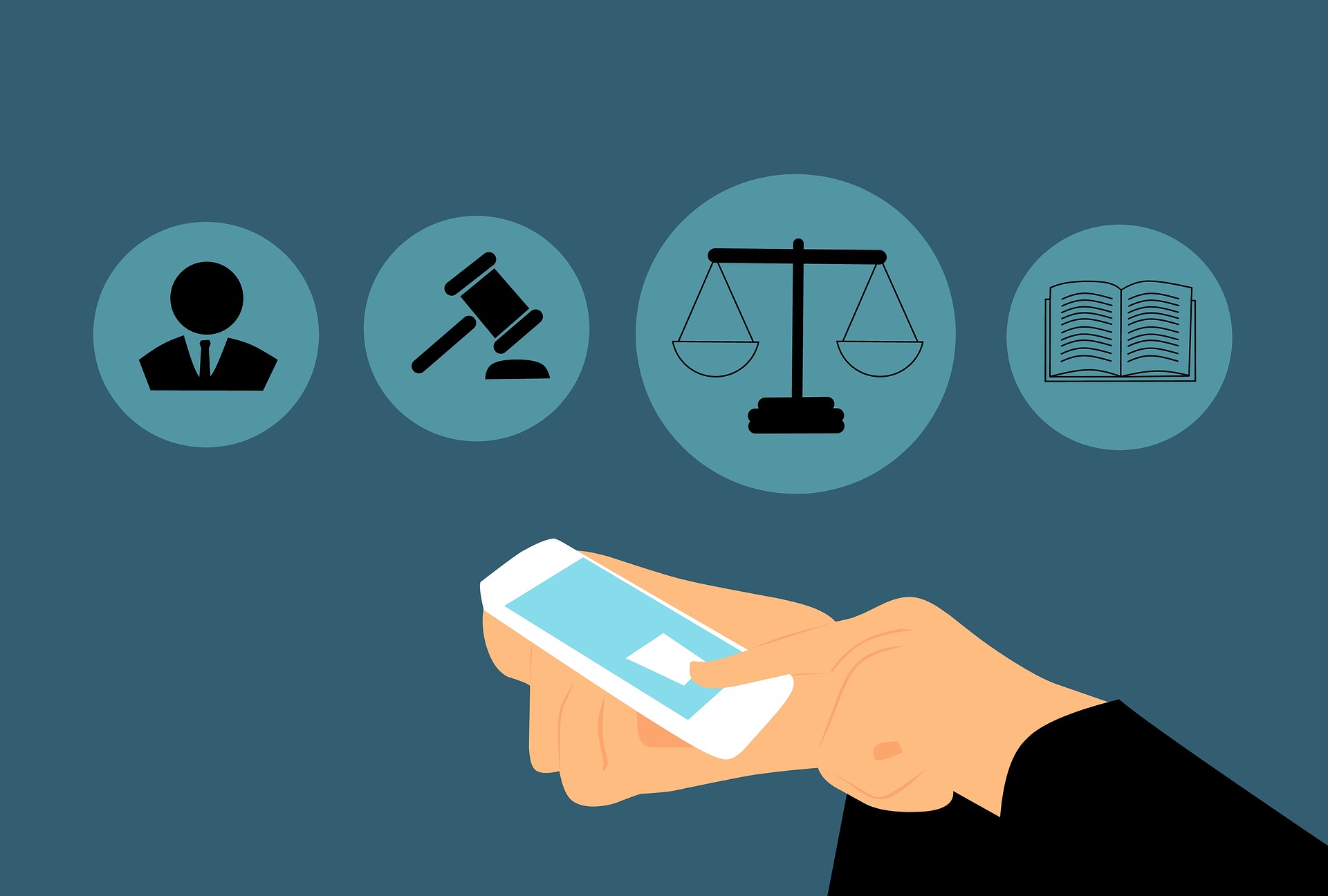 A pandemic like COVID 19 is causing havoc worldwide, impacting everyone on the planet, including business people. However, legal-tech startups around the globe do not experience the same challenges.
In recent years, legal technology companies have received unprecedented investment and funding, and it is anticipated that they will be valued significantly in the future. The type of consumers they attract can determine a legal-tech company's growth and success.
Legal technology startup Clio recently raised approximately $111 million in funds, with a valuation of roughly $1.6 billion. The pandemic has also helped the law firms by merging with legal-tech companies. Thus, law firms have increased their earnings, and legal-tech companies have increased revenues.
Legal-tech startups will transform Indian legal services

.
India's legal technology market looks bright with the startups mentioned above and others. Legal-tech companies might be overtaking traditional law firms in India in the coming years due to the pandemic and its massive boost to the companies. Legal technology has made searching for legal solutions easier due to the public court hearings online and the whole process of working online. Various legal solutions are available. Legal technology has become more efficient and standardized.
Despite the financial concerns of those who suffer from legal issues, those solutions are time-consuming, quickly dependable, and highly affordable. The technological solutions have assisted clients and lawyers in locating research materials, understanding contracts and agreements and providing legal advice more efficiently during the pandemic while remaining safe at home. Legal-tech companies have also helped traditional law firms. The relationship between lawyers and clients has become more reliable as law firms have become more flexible.
Technology has improved, and lawyers can now be more confident that they won't be cheated. Fast-paced legal solutions help save lawyers' time and facilitate their workload management. Indian lawyers are reluctant to adopt legal-tech companies despite all that they offer. Because of the possible loss of their jobs and data loss concerns, they fear losing their jobs.
CONCLUSION
The use of technology in the legal profession has played an undeniable and significant role in conducting legal proceedings online and providing online legal services and advice. Legal tech startups in India have changed how the legal profession works as a result of technology.
Legal technology startups are likely to attract the commoner by providing cost-effective and user-friendly remedies in a reasonable time. Additionally, legal professionals are relieved of the burden and workload associated with their day-to-day routine. The legal tech startup industry has excellent potential for increasing effectiveness, efficiency, and productivity.
Law firms are evolving towards adapting technology to make the legal field more accessible and approachable for the public. It is predicted that the legal industry will undergo a digital transformation due to the pandemic. If law tech is implemented correctly, it will provide a secure platform that can be accessed easily. COVID 19 has been spreading for three years. It has become more dangerous every year. In such circumstances, staying at home and staying safe is essential. Legal personnel work remotely.
Legal technology makes their jobs easier. Legal-tech companies provide fast, efficient, and reliable legal solutions to lawyers and laypeople. Is this a direction the legal sector might be heading in? That seems to be the question. Comparing traditional legal solutions to legal tech startups, however, is impossible. Neither is the same, although both are highly reliable. Therefore, the best results will be obtained if both of these approaches are combined, as that's how the legal sector will truly flourish.
edited and proofread by nikita sharma