Trends
Top 10 Best Cybersecurity Companies In India 2023
The internet is HUGE! Cybersecurity companies do any and everything to safeguard the users. There are images, videos, links, and web pages on innumerable servers.
Almost every person is connected to these servers that are responsible for taking care of all the data you once held, now hold, and will ever hold. Yes! Somewhere out there the data that you thought you deleted a long time ago exists. So, can this data be exploited? Can it be used against you? Can anyone extract your information without your permission?
Well, not everyone but some people specialise in exploiting the hundreds of thousands of GigaBytes of data on these servers. People who exploit someone's data to gain personal profit or out of malice are called "Black hat hackers". Black hat hackers are capable of violating cyber security for malicious use, so naturally, some people use the same knowledge to protect your data on the servers. These opposing forces are called "Cybersecurity Experts".
In simple terms, Cybersecurity experts are black hat hackers who are the good guys. They master the skills used by these hackers and use them to make countermeasures and protect the data that black hat hackers aim to steal. You know the classic drama thriller premise, you need to think like a criminal to beat the criminal.
Cybersecurity experts are often confused by people as "White Hat Hackers" but there is one basic difference between the two.
A Cyber Security expert learns hacking to protect those who don't know how to protect their systems from a potential breach, whereas a White Hat Hacker is someone who officially hacks into a server with a permit to check if there is a potential breach in the server. Many renowned companies hire white hat hackers to breach into their servers so that they can then improve and remove the breach.
Realistically, an average person doesn't need to hire a white hat hacker to identify any breach in their systems. That's why most of us rely on Cybersecurity companies who protect our systems for us. Today we will tell you about the top 10 best Indian Cybersecurity Companies that will always have your back, digitally of course.
10 Best Indian Cybersecurity Companies
Veracode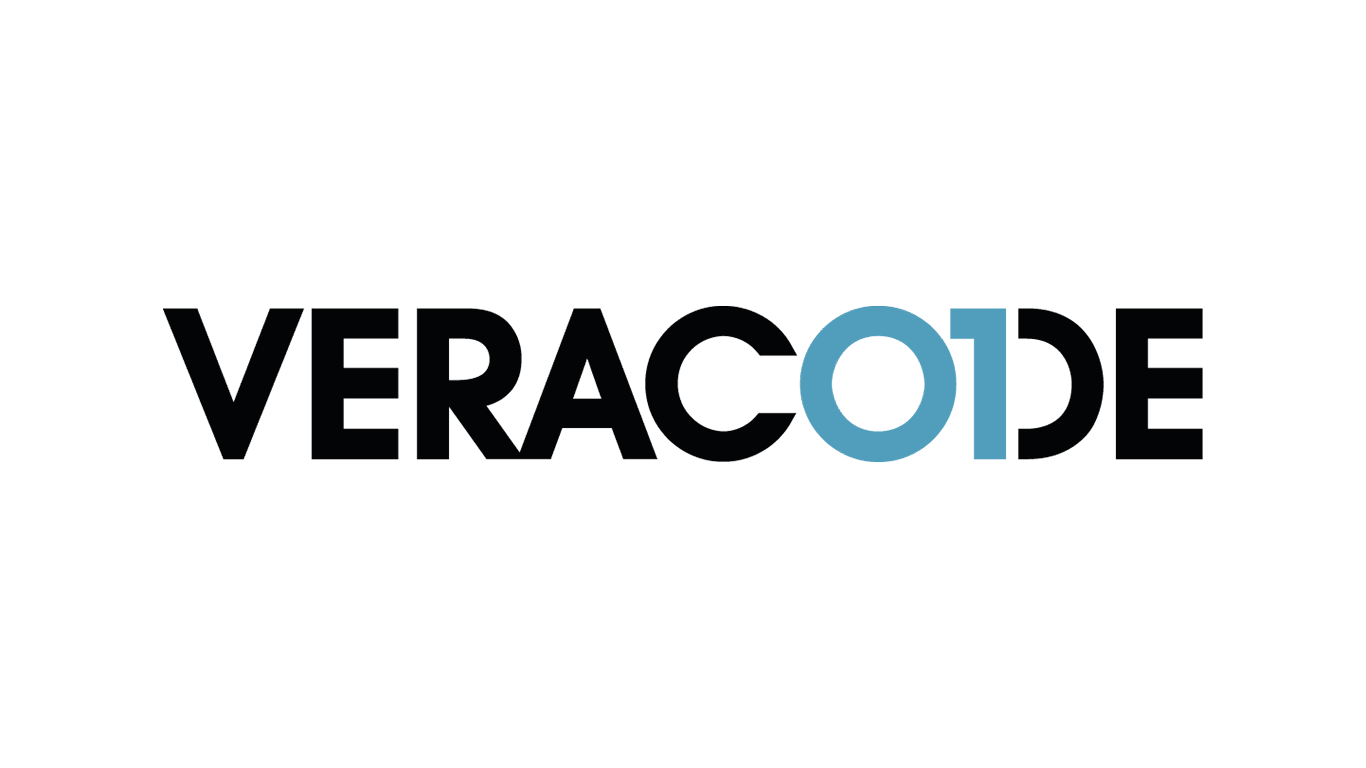 Headquartered in the US Veracode is one of the most renowned Cybersecurity companies all around the globe. With an active presence in India as well the company provides all kinds of security that you may need, even the ones which you do not need but want! Some of the largest Indian firms trust Veracode as their go-to alternative Cybersecurity company for keeping their companies out of harm's way.
On their website, Veracode boasts and envisions a world where software is developed securely from the start. With over 2600+ customers this Cybersecurity company provides an extremely powerful combination of automation, power, integration and speed giving you reliable and accurate results to not just find but fix potential vulnerabilities. Apart from this, the company has 31 listed patents!
So you can be sure of one thing, they know what they are doing, and that's why they're not politicians.
Their products and services cover a whole plethora of things that you may or may not need, but you'll surely want all of them. Providing full application analysis, software composition analysis, penetration testing and much more. This not only helps individuals but the developers as well. Looking at the bigger picture one may realise that breaches are exploited because breaches are present right?
The services provided by Vera code automatically detect any vulnerability in the development stages itself, helping the devs to release clean breach-free software.
Cyber ops
Cyber ops have the Indian Army as their clients.
Do they need to say anything more to prove their worth? Cybersecurity without any surprise is India's leading organisation in the field of Cybersecurity and information security. The men in green trust them and so can you.
They have advanced and interconnected ecosystems with the world's leading technology and experts working together to protect even the tiniest bit of information that you want. Moreover, if you are a tech nerd and a cybersecurity enthusiast, they provide certified courses as well! You know that this is an untapped field when a giant of the industry offers to train freshers.
Cyber attacks are a threat to all and every industry on the planet, mostly the ones that tend to go beyond the planets. This is why all the government and corporate sectors of academics, research and development and even individuals rely on Cybersecurity companies to protect their valuable information from being misused.
The Cybersecurity company aims to provide innovative solutions with the best skills because we all know, modern problems require modern solutions.
The company offers a wide range of services that will leave no doubt in your mind about their innovative problem-solving skills. The services include penetration testing, UI/UX Assessment, source code review, wireless penetration testing and much more! They also have an open cybercrime consultancy helpline that you can use whenever needed.
AVG AntiVirus
From the age-old windows XP and windows 7 times, AVG is trusted to be the safest way to protect your device from direct and indirect threats. The AntiVirus has protected people from hundreds of thousands of breach possibilities and data loss. The Cybersecurity company is trusted by all users across all platforms whether it is windows, MAC, Android or IOS AVG can safeguard your information with this vast ecosystem.
The accessibility and portability of AVG make it one of the best options for personal and industrial usage. The application is free to use with two paid versions. The free version is capable of protecting against ransomware while blocking viruses and malware, this may not be very attractive to many users as the basic protection is now provided by the Windows defender in windows 8 and above too. But the AVG Internet Security and AVG ultimate are the plans one needs to look out for!
The Internet security pack costs 1,268 Rs per year and is capable of protecting you from phishing websites and keeping those unwanted and unnecessary cookies away. It also detects fake and unsafe WiFi networks and websites. This is the best plan for people doing remote work who need to research and surf numerous websites.
On the other hand, the AVG Ultimate pack of 3000 Rs per year offers all the bells and whistles you can think of. It consists of all the basic and internet security plus storage tune-ups, VPN, Anti Tracker and whatnot.
K7 Computing Pvt. Ltd.
K7 Computing is a Cybersecurity company with a stronghold in the Indian market. It is one of the top companies providing protection and detection against viruses and vulnerabilities in both the personal and public domains.
The systems we use in our day-to-day life have to browse through web pages and URLs all-day long. The system most people use often runs a Microsoft system except for a few Linux and MAC (if you can afford one) users. The cybersecurity company possesses a gold certification from Microsoft itself.
The Microsoft Gold Certification is given to those companies that show a high level of competency and expertise along with a close working relationship with Microsoft. Apart from this, the Company holds a checkmark certification, TUV-approved internet security certificate, VB100 certification, and the AV test top product 3 times in a row!!
K7's wide range of services includes K7 antivirus for MAC, Android and IOS, K7 total security, endpoint security, network security and much more! The Cybersecurity giant also guides enthusiastic and passionate people who want to enter the untapped field of cybersecurity with the help of its K7 Academy which provides hands-on learning, industry expertise, real-world problems and job-aligned certifications so you can focus on mastering the skills instead of advertising them.
Quick Heal Technologies Ltd.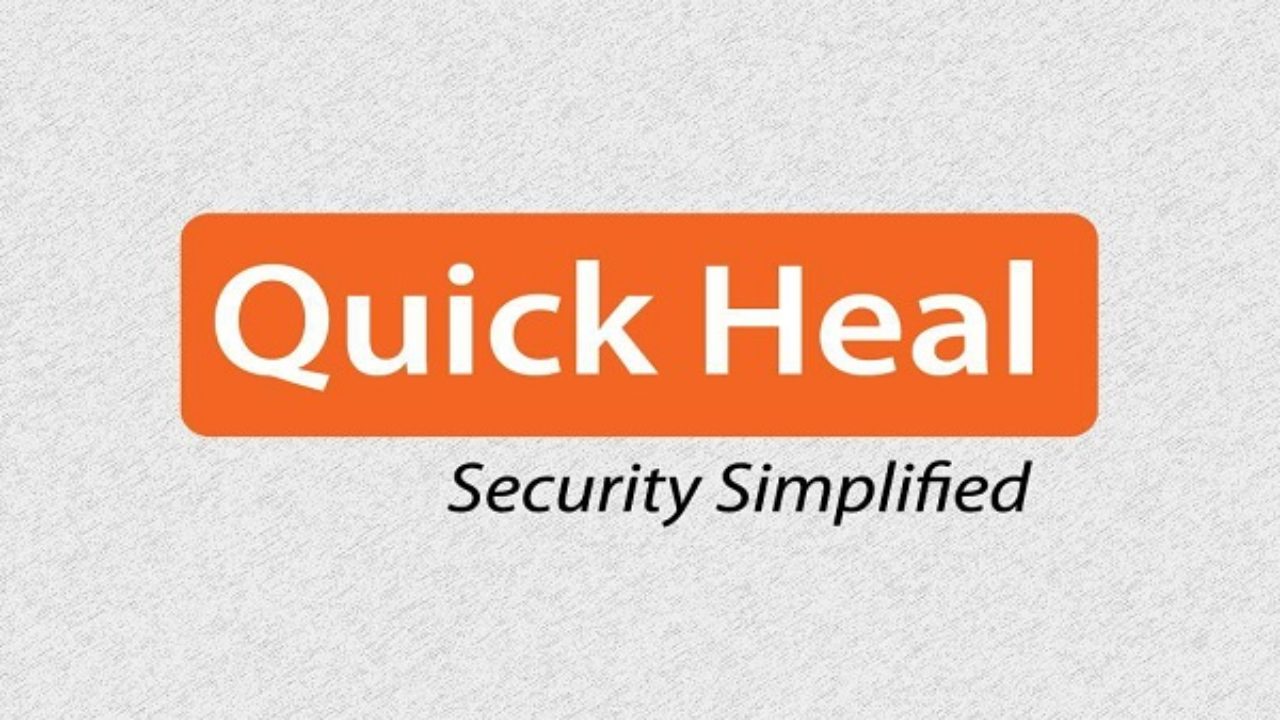 Quick Heal is probably the most widely used anti-virus software when talking about India, so much so that at one point retailers used to sell the product as a pre-installed add-on for your computer system. The Cybersecurity Company lives up to its name I.e. Quick heal, it provides quick, innovative and effective solutions to all the users and firms relying on Quick heal. With its roots in Pune, India the company has been safeguarding valuable information since the 1990s with decades of experience and client satisfaction.
Quick Heal Technologies is a pioneer in cybersecurity protection and provides the best antivirus software to protect your data against all kinds of cyber threats.
With more than 40 million customers across the globe, it offers a complete range of products and services that can be customised to suit any business need.
The company's flagship product, Quick Heal Antivirus, is a comprehensive solution that provides multiple layers of protection against viruses, malware, spyware, adware, ransomware and other cyber threats. It also offers various cybersecurity solutions such as antivirus, firewall, endpoint protection, data loss prevention, intrusion detection and prevention system, email security services etc., which are designed to protect devices from malware attacks by detecting and blocking them before they can infect any device or network. The Quick Heal Antivirus software protects against viruses, trojans and other types of malware that can harm your computer or can be misused. Quick Heal also offers specialised versions for small businesses as well as large enterprises.
Skylark Information Technologies
Skylark Information Technologies Ltd. is one of the best cybersecurity protection companies in India. It offers high-end security products and services to protect against malware, viruses, spyware and other cyber threats.
Skylark is known for the unique and customised approach that they take for all its clients. Their cybersecurity experts work tirelessly and with complete dedication to hand pick the technology perfect for your demands and business. This allows you to work freely without worrying about a potential deal in your servers or businesses.
Skylark Technologies was established in 1993 to provide IT solutions and services to various industries that include banking, finance, telecom, insurance and healthcare.
The cybersecurity company provides their client's security from malware protecting your system from all types of viruses, Trojans and worms that can steal your precious data or harm your system in any way. It also protects online transactions, the internet security software protects online transactions like shopping or banking on the internet by blocking phishing websites that try to steal your personal information like card credentials, PIN or passwords.
The company has a wide range of products and some extremely renowned clients, which speak for the company's credibility. With clients like Flipkart, Infosys, Zoho, and Wipro you do not need to worry about any kind of vulnerability in your system from their end. Moreover, they provide services that are required by all levels of users, whether you are a business icon or you think that RAM is downloadable, they'll have you covered from all ends.
eSec Forte Technologies

Listed as the top 10 cybersecurity companies in India eSec Forte is a global consulting and IT service firm with its headquarters in India. They are blindly trusted by the companies that you blindly trust. Just to name some of them, Tata, AMD, Reliance, Infosys, HCL and many more giants of their industries turn to eSec for safety and protection.
They are authorised by the PCI Security Standard Council to validate the client's adherence to PCI DSS. These flashy words don't even come close to what they have achieved with the help of their hardworking and dedicated employees and developers. eSec Forte developed 'Crackbox' which is an advanced accelerated tool for password processing and other activities. This allows them to retrieve lost and stolen passwords and find breaches and vulnerabilities in the current system.
The number of security services they provide will make you wonder if there are so many things to provide security for. Their service range is massive with vulnerability management, content security, OT security, threat intelligence, Identity management, database security, cloud security and much more all provided by eSec Forte Technologies.
Without any doubt, cybersecurity is their strong "forte".
Wi-Jungle
Specialising in Next Gen Network Security Firewall (NGFE) and Unified Threat Management (UTM), this cybersecurity company stands out from the herd because of its ability to push limits in the field with its innovations. The company provides cybersecurity in almost all branches that can come to your mind whether it be enterprise, hospitality, education, healthcare, residential, retail, transport, smart city, events etc. This is an India based cyber security company that develops and markets Unified Network Security Gateways to organisations across the globe. With clients in more than 25+ countries, the company serves both private and government giants in all known industries!
The company won the Forest & Sullivan New Product Innovation award of 2019 which is well deserved. The new and innovative technologies and solutions Wi-Jungle brings to the table are irreplaceable and at the same time original. The software provides all the basic and advanced security options as well as some pretty sweet managerial options. It provides fixed and guest user management, PMS and third-party integration, location-aware captive portals, load balancing and all the bells and whistles you would want for your business.
Kratikal Tech Pvt. Ltd.
Founded in 2013 Kratikal Pvt Ltd has its company headquarters in Noida, India. Cybersecurity is a top priority for many companies and Kratikal Tech Pvt. Ltd. is one of the best cybersecurity protection companies in India. The company provides a competitive amount of services despite a small working team. The services provided by the company comprise network penetration testing, cloud security testing, server security testing, application security testing, IOT security testing and much more. The corporation mainly deals in financial, payment, e-commerce and education service protection with some of its major clients being tech Mahindra, Nykaa, PVR, Tata, UP police and many more! Did we mention that Kratikal Tech has a small working team?
La Manguste
Located in Kolkata, La Manguste has established itself as one of the best Cybersecurity companies in India over time. They are the masters of computer forensics, runtime protection from hacking, malware attack and other many varied kinds of unauthorised applications and software that may harm your device. The company runs customer service as well!
Their duty comprises updating the clients with the latest ways, tips and tricks to protect their data and keep them one step ahead of any kind of breach. They also accumulated a team of Cybersecurity professionals that aim to safeguard your business from a potential breach. So now you can run a business with peace without having to look at a skull.
It is absolutely miraculous and terrifying what a small 1-centimetre chip can do once fabricated. It is capable of stopping people from going to space and it is capable of taking them across the cosmos, it can destroy a business or it can make it a unicorn, it can defame you or it can make you go viral, all this with just a single silicon chip. When you know the proper use of this strong artificial wonder there is no telling what can happen, including good and bad. This is the reason we need to keep our security in check because somewhere someone is trying to break into a server where your data might be accumulated.
After recent attacks and frauds, there is a constant rise in the awareness around cybersecurity and data vulnerability. With even more technological advancements on the road ahead, there is no telling what new techniques will evolve to phish or abuse data. But to our relief, if there are dangerous people then there are safe people too who constantly build and upgrade their ways to challenge the competition, after all, we are talking about privacy here!!
Have you ever been hacked and the hacker was not captured because he 'ransomware'? Well, that won't happen again.