Trends
Electronics company boAt cancels its IPO after raising Rs 500 crore from a Warburg subsidiary, Malabar
BoAt parent company, Imagine Marketing, said on October 28 that it had received Rs 500 crore from its current stakeholder, South Lake Investment, a Malabar Investments, a recent investment, and a Warburg Pincus affiliate. The extra money will be put to use to increase the smartwatch product line, develop R&D and design expertise, extend the business across channels and regions, including outside of India, and support local manufacturing goals. The business first entered the smartwatch industry a few years ago.
Even though the majority of boAt goods were previously made in China, the firm is now attempting to diversify its production base and has formed a joint venture with Dixon.  The company said that it has already moved a sizable portion of its production to India, where it now produces about a million devices every month.
"We are the second-largest player internationally in earwear and have established leadership in our core personal audio segment. Being one of the top brands in the world with a brand that was created in India is a source of tremendous pride. "We now want to make smart watches our second core and will rebuild the boAt digital strategy to become global leaders in this sector as well," said Aman Gupta, co-founder and chief marketing officer of boAt.
"The additional capital will enable us to dramatically increase our investments to disrupt the smartwatch markets with more cutting-edge technologies. We are also delighted that investors remain firmly convinced of and confident in the boat narrative. The business had submitted its draft papers to the Securities Exchange Board of India (Sebi) earlier this year for an Rs 2,000 crore initial public offering (IPO). However, the business has publicly abandoned its intentions to list.
An individual said that the company deliberately withdrew their DRHP since it was allowed to collect Rs 180 crore before the IPO but ended up rising more than Rs 500 crore of shares. This information was provided to an online media site for entrepreneurs, startups, and technology enthusiasts.  In the upcoming 12 to 18 months, the corporation is probably going to reevaluate its IPO intentions. We are quite optimistic about smartwatches' potential.
The majority of companies lack control over the end-to-end stack necessary to provide customers with attractive features because the market is still in its early phases of evolution.  Great potential exists to develop the market and provide more innovative and cutting-edge solutions, according to Sameer Mehta, co-founder and chief product officer of boAt.
The next generation of devices is being developed by Boat Laboratories, our 120-person internal R&D team, and KaHa Technologies, a world-class IoT and wearables platform with 64 pending and granted patents. These gadgets will give users more in-depth wellness information and extensive features, said Mehta, enabling them to live healthier and more fulfilling lives.
BoAt recorded net revenue of almost Rs 3,000 crore as of the fiscal year that ended on March 30, 2022, increasing by over 100% YoY. The company is also successful.
The IPO of wireless headphone giant BoAT has been canceled.
Indian firms account for more than 70% of shipments of the item in the nation, which is the third largest market for truly wireless earbuds in the world. BoAT, which also goes by the names PTron and Noise, dominates the Indian TWS market with a 46% share of the expanding market. The BOAT had investors' ears when it launched its Initial Public Offering after connecting with customers, but share purchasers could have to wait longer.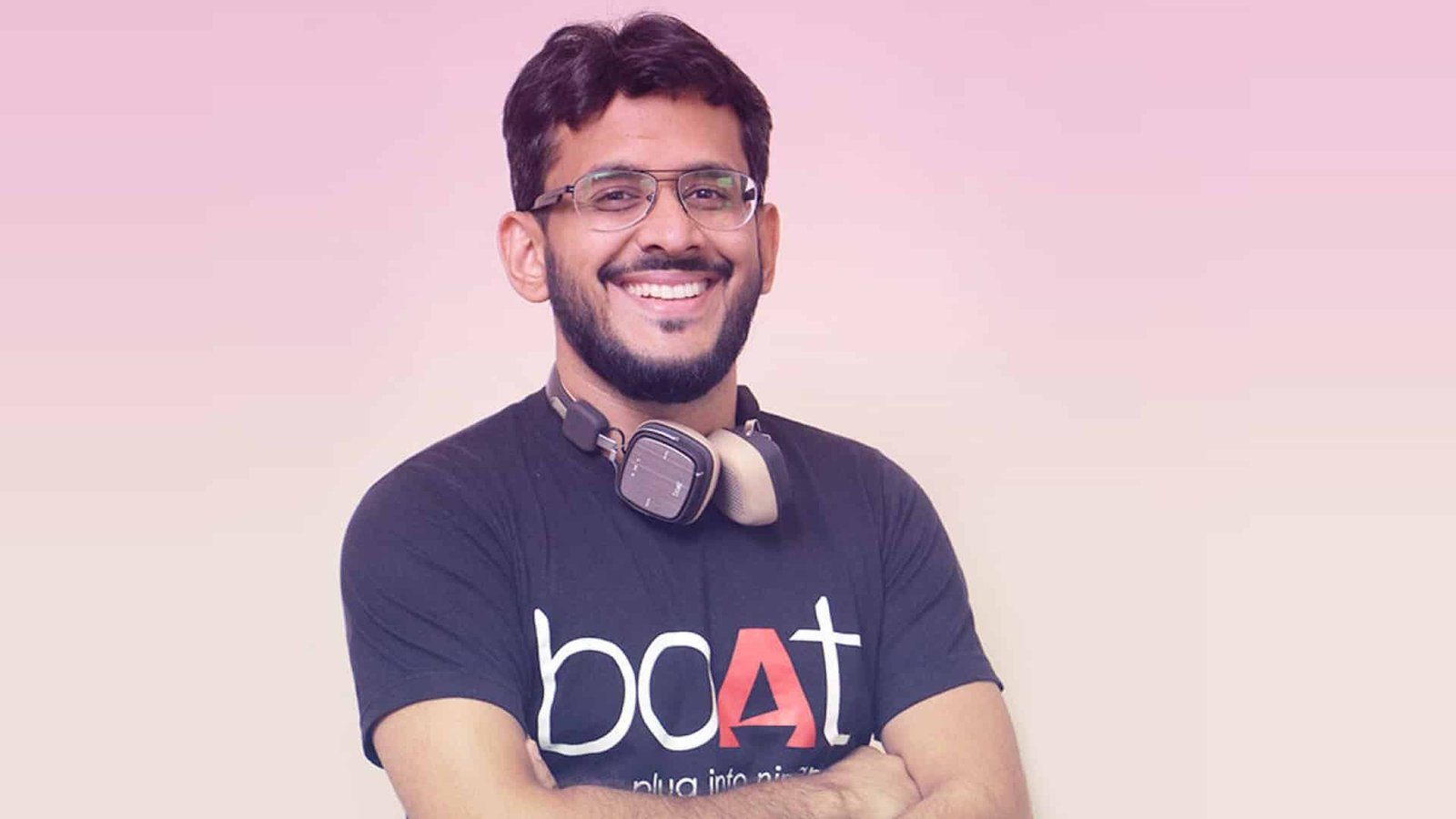 The BOAT was planning to generate Rs 2000 crore this year when it made its stock market debut, but it has now canceled the sale of shares. Due to market volatility and the fact that BoAT had acquired Rs 500 crore from private investors, it was decided to postpone the matter. BoAT's most recent round of fundraising also included contributions from a new investor, Malabar Investments, as well as its current lender, Warburg Pincus.
According to reports, whenever BoAT moves through with an IPO, Malabar and Warburg Pincus would be able to convert preferred stocks into equity for $1.2 billion under the conditions of this injection. According to BoAT's CEO, Vivek Gambhir, they'll enter the public market when circumstances are more favorable for expansion.
It's not the first time a firm has chosen to forego an IPO in favor of private funding. Previously, Snapdeal also delayed their stock offerings for several months, while PharmEasy and Droom are two more businesses that postponed their initial public offerings.  Aside from turbulent markets, the fact that five of the ten worst IPOs last year were software firms reflects a bad attitude among investors.
The concern is raised by the fact that those businesses that have been listed are trading at much lower prices while 23 Indian startups are still awaiting their market debuts in upcoming quarters.
As the market remains harsh, startup IPO plans are in disarray.
We were astounded by how optimistic some of these firms were during a period in 2021 when Indian entrepreneurs submitted draft red herring prospectuses for possible initial public offerings (IPO) so often.
A surge of confidence was sparked by the Zomato IPO, the much-anticipated Paytm listing, and Nykaa's successful launch. That DRHP hysteria now seems almost unreal looking back. Even if the markets have turned negative for the listed startups, the list of halted or postponed IPOs is becoming longer by the week. There are worries that the bloodshed may worsen now that Nykaa, Paytm, and Policybazaar's lock-in periods are about to end. Additionally, the European warlike atmosphere has made the foreign investment position more difficult. In 2022, the startup IPO parade officially comes to an end.
edited and proofread by nikita sharma