Trends
American Airlines Chairman To Retire After 10 Years At The Company
For more than two decades, Parker served as the CEO of significant U.S. airlines, a perpetually turbulent position he held through three recessions and a period of consolidation.
Doug Parker, the former CEO of American Airlines, will stand down as the company's chairman at the end of April, the company announced. Parker oversaw the firm's merger with US Airways to create the largest airline in the world. Until March 2021, Parker, 61, served as the company's CEO. He turned over the reins to Robert Isom, the company's long-time president, and a business colleague since they both previously worked at America West. For more than two decades, Parker served as the CEO of significant U.S. airlines, a perpetually turbulent position he held through three recessions and a period of consolidation.
In contrast to Gary Kelly, Parker's counterpart at Dallas-based Southwest Airlines, who assumed an executive chairman role at that airline and is still an active lobbyist and adviser with an office close to that of CEO Robert Jordan, Kelly has not held an executive position at the company since he stepped down as CEO.
Gregory Smith, a 56-year-old board member who served The Boeing Co. for 30 years, finishing as executive vice president and chief financial officer, will take over as the organization's independent chairman. Smith played a significant role in Boeing's efforts to get the 737 Max back in the air after it was grounded globally as a result of crashes in 2018 and 2019. 
Parker stated in a statement that "our CEO transition has been faultless owing to the outstanding effort of Robert Isom, his team, and our board." "The moment is perfect for us to transfer our chairman, and we are lucky to have Greg Smith in place to fill that position. Since joining American's board, Greg has made tremendous contributions, and his deep understanding of the aviation sector and his decades of leadership experience will be important moving ahead.
Parker's Career In American Airlines
Parker began his career in the financial division of American Airlines in 1986. He later moved on to Northwest Airlines and America West, where he eventually rose to the position of CEO just days before the September 11 terrorist attacks.
Parker also played a significant part in the 2013 merger of American Airlines with U.S. Airways, planning the takeover of insolvent American Airlines and assuming leadership of the largest airline in the world. He also played a key role in efforts in 2020 to secure more than $50 billion in federal grants and even more in loans as the airline sector struggled due to the COVID-19 pandemic's widespread shutdowns. If not for the pandemic, according to Parker, he would have likely retired years earlier.
Parker's tenure as American's CEO was rocky at times because he took over an airline with serious labor relations problems that had been trying for years to integrate two sizable businesses. Nonetheless, he also oversaw a major fleet renewal initiative with orders from Boeing and Airbus, which increased fuel efficiency and decreased the cost of American planes. Parker oversaw the company's relocation from its 1980s-era offices nearby to a new headquarters building in Fort Worth as part of a $1 billion complex of buildings named SkyView.
In his nine years as CEO, Parker also accumulated 2.7 million shares of stock, which, based on the stock price on Wednesday, are now worth $42.3 million. During his tenure as CEO, he earned between $10 and $12.3 million a year in salary and stock benefits. The Boeing Co.'s former executive vice president and chief financial officer Smith will take over as chairman on April 30.
Together with Northwestern Memorial Healthcare and Lurie Children's Hospital in Chicago, he has also served on the boards of directors of Intel Inc. and other institutions. Only one month after Parker announced his retirement, Smith was chosen to join American Airlines' board of directors. Ray Robinson and Jim Albaugh, two other board members of American Airlines, are also leaving the organization at the end of their terms.
CEO Doug Parker's Prolific Career
To build the biggest airline in the world, Parker merged several companies into American Airlines over his two decades as CEO. But, the carrier's 95-year history includes much more than just his leadership. Together with Northwestern Memorial Healthcare and Lurie Children's Hospital in Chicago, he has also served on the boards of directors of Intel Inc. and other institutions.
With the establishment of Robertson Aircraft, a general aviation service and production company, American Airlines' journey began in 1921. The business launched its first-ever flight between Chicago, Illinois, and St. Louis, Missouri, in 1926. The first mail route was flown by the renowned Charles Lindbergh, who transported US goods and envelopes between the cities. The trip is regarded as the launch of what would become American Airlines' first regularly scheduled operation.
Smith collaborated with Donald Douglas, an aircraft builder, to create the DC-3 passenger airliner, which would alter the path of aviation history. The DC-3 was designed to carry passengers and help airlines become successful without the need for government assistance. The Douglas Sleeper Transport, commonly referred to as Skysleepers, was the original model that was shipped to America in 1936.
Growth Of American Airlines
American Airlines began to flourish in the 1970s, going from a tiny US airline to a significant global player. When the airline bought Trans Caribbean Airways in January of that year, it gained access to flights to cities including San Juan, Puerto Rico, and Port au Prince, Haiti.
American West Airlines began flying out of its base in Tempe, Arizona, in 1981, beginning a chapter in American Airlines ' history. American West Airlines began flying out of its base in Tempe, Arizona, in 1981, beginning a chapter in American Airlines' history. Doug Parker oversaw the company, which finally bought US Airways in 2005 but preserved the US Airways name. American moved its headquarters from New York City to Fort Worth, Texas, in 1979, and opened its first location there the following year.
Dallas was the origin of American Airlines' hub-and-spoke system. The airline established a base at Chicago O'Hare International Airport in 1982 and resumed service from Dallas/Fort Worth to Gatwick, with daily nonstop flights. American Eagle, the company's regional network, was started in 1984. The airline currently has three fully owned subsidiaries, namely PSA Airlines, Envoy Air, and Piedmont Airlines.
Also, the airline assigns its regional flights to other parties with which it has contracts, such as Republic Airways, Mesa Airlines, and SkyWest Airlines. American Airlines kept growing through mergers and route purchases as the 20th century came to an end. The airline declared in 1986 that it would pay $225 million to acquire AirCal, a company with operations in California. As a result, American Airlines was able to compete fiercely in the lucrative Los Angeles-San Francisco flight corridor and gain the West Coast routes it needed to grow into a statewide airline.
When the company's pilots went on strike in 1997 over inadequate pay, American Airlines ran into trouble. But, when he used the Railway Labor Act to end the strike, then-President Bill Clinton forced the crews to accept remuneration that was less than what they had asked. Luckily, the business had a successful century. The international airline alliance Oneworld was established in 1999 by American, British Airways, Cathay Pacific Airways, the now-defunct Canadian Airlines, and Qantas.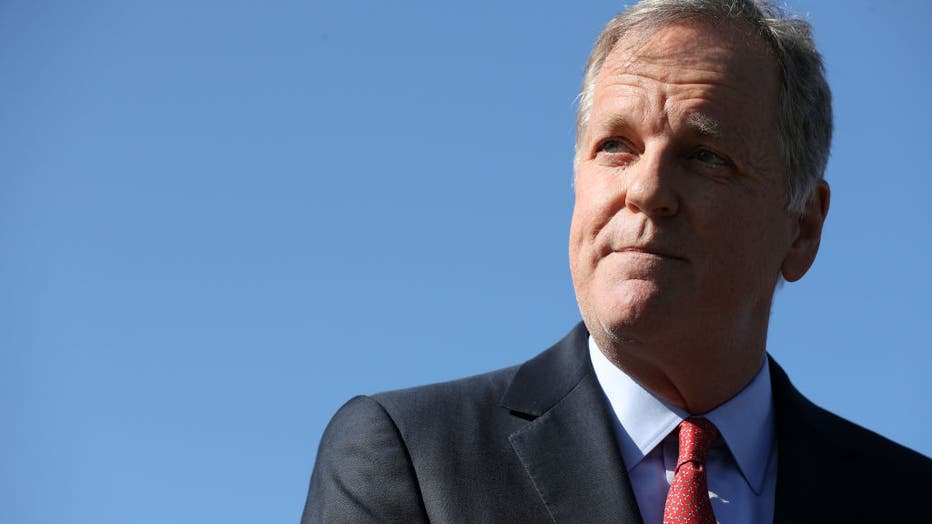 Currently, 14 airlines are part of Oneworld, but due to Russia's invasion of Ukraine, American Airlines recently broke ties with alliance member S7 Airlines. By 2001, American Airlines was operating flights to the majority of the world's continents, including South America, Europe, Asia, Latin America, and the Caribbean. The acquisition of TWA and its headquarters in St. Louis, Missouri, that year allowed it to continue growing.
American Airlines struggled in the early 2000s to make up for the financial losses incurred as a result of the 9/11 attacks, which implicated two of the carrier's aircraft. It scaled back operations in St. Louis, did away with the "More Room Throughout Coach" program, and stopped offering three classes of service on foreign flights.
Nonetheless, the company was also able to grow to other cities like Ireland, India, and China thanks to its standardization. Ultimately, in 2005, the business reported its first quarterly profit in more than four years. But, the 2008 financial crisis presented America with still another obstacle. Twenty MD-80 aircraft were grounded, and over 1,000 flight attendants received furloughs.
The Direction Of Parker
Parker served as American Airlines' president while it grew. As part of the carrier's fleet renewal effort to enhance the customer experience and its network, the Boeing 787 Dreamliner made its first commercial flight in 2015. The company's global network evolved in 2018 when it started testing with transatlantic service out of its center in Philadelphia. As a result, fewer flights carried out of JFK airport in New York by American Airlines' Boeing 777s were made.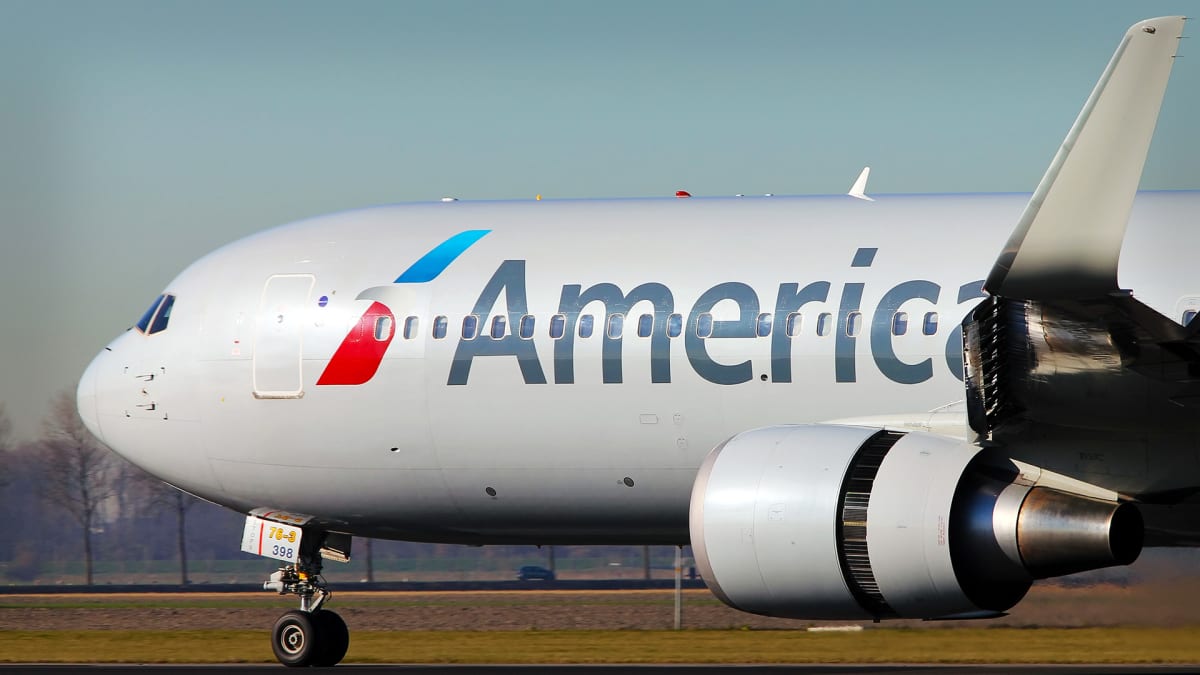 However, with the launch of the potent Northeast Alliance with JetBlue Airlines in April 2021, American Airlines increased its JFK operation. Other airlines and the Department of Justice are concerned about the contentious alliance between American and JetBlue because they claim it breaches antitrust rules. Yet, the pair has increased its footprint in the Northeast by strategically planning its flights and codesharing on both local and international routes. American Airlines experienced huge financial losses during the COVID-19 epidemic, much like practically every other international carrier.
In 2020, the firm reported an $8.9 billion deficit, laid off 19,000 workers, retired more than 100 aircraft, and ultimately needed a government bailout to survive. Although American Airlines had to retire a large number of aircraft, the decision resulted in the youngest fleet of any US heritage carrier. After slogging through COVID-19 for over two years, the airline declared Doug Parker's retirement in December. Parker will be succeeded as CEO by Robert Isom, who is currently the president of American Airlines.
Jefferies Financial Group described December's announcement as a "changing of the reigns but no change in strategy" in a study that was shared with Forbes. American Airlines is well-positioned, according to the firm, "to benefit from the post-pandemic recovery in travel."
edited and proofread by nikita sharma