Trends
Boeing India President On Air India Deal 2023: This One Hits Different
Mr. Gupte thanked Air India and its new owner, the Tata group, and promised that Boeing will put in an endless effort to ensure their success.
Salil Gupte, Boeing India's president, expressed his joy at Air India's multibillion-dollar acquisition, which stands out as the biggest purchase in the annals of commercial aviation. Mr. Gupte thanked Air India and its new owner, the Tata group, and promised that Boeing will put in an endless effort to ensure their success. "This one just "hits different," as they say, as an Indian-American who gets to fulfill his dream of leading Boeing in India. Our customers' success is a must for our own. We'll do all in our power to ensure your success", Mr. Gupte shared a tweet.
Salil Gupte is the Managing Director of Services Strategy & Business Development for Boeing Commercial Airplanes, where he is in charge of directing an integrated Commercial Airplane Services growth strategy for capturing new services income and guaranteed Customer support at an affordable price. Gupte oversees a group of experts working to build the services industry through both organic and inorganic means, the latter of which includes acquisitions and teaming agreements.
Before taking on this position, Gupte oversaw the Boeing Fleet Services Strategy and Business Development team, which supports strategy development and planning, and strategic implementation across business units, including fleet management, freighter conversions, and aircraft modifications.
Gupte worked in the investment banking sector at Salomon Smith Barney (Citigroup), where he specialized in working with international transportation corporations, including airlines. He assisted in the closing of 26 deals in three years in New York and Dallas, including strategic acquisitions, reorganizations, leveraged recapitalizations, and financings totaling approximately $10 billion in debt and stock.
Relations Between Boring And Air India
For nearly eight decades, Boeing has been a reliable partner for India's aerospace industry, serving as the backbone of the country's commercial aviation industry and a key player in the mission readiness and modernization of India's armed forces. Boeing's operations in India are headquartered in Delhi and include field service firms in Mumbai, Hindan, Rajali, and New Delhi, in addition to a Boeing India Engineering & Technology Center (BIETC) that is expanding in Bengaluru and Chennai.
Proudly taking part in the "Make-In-India" movement, which Boeing regards as an opportunity and a vital part of its long-term business plan for India. Boeing is committed to generating lasting value in the Indian aerospace industry and is focused on providing value to Indian clients through cutting-edge technologies.
Boeing India has 4,000 employees, while more than 7,000 of those people are specifically employed by Indian suppliers in the manufacturing, engineering, and IT industries.
BIETC carries out challenging, cutting-edge aerospace work and aids in the expansion of Boeing's global engineering team. In Bengaluru, Boeing is building an owned engineering and technology campus with the potential to manufacture and assemble avionics in the future. Boeing is dedicated to improve the standard of living in all areas where it conducts business as a leader in socially responsible business. Boeing has inspired change and had a positive influence on more than 5,000,00+ lives in India through a variety of programs.
Boeing's history with India dates back to the 1940s when the Indian Air Force purchased two Boeing aircraft: the C-47 Skytrain military transport and the T-6 Texan, or Harvard Advanced Trainer, a military version of the DC-3 manufactured by McDonnell Douglas and North American Aviation, respectively. Today, Boeing still plays a significant part in India's developing commercial and military aviation.
By the historic agreements, Air India would purchase 470 passenger planes, of which 250 will come from Airbus of France and 220 from Boeing of the United States. The overall acquisition would cost between $70 and $80 billion, and people with direct knowledge of the situation shared the information.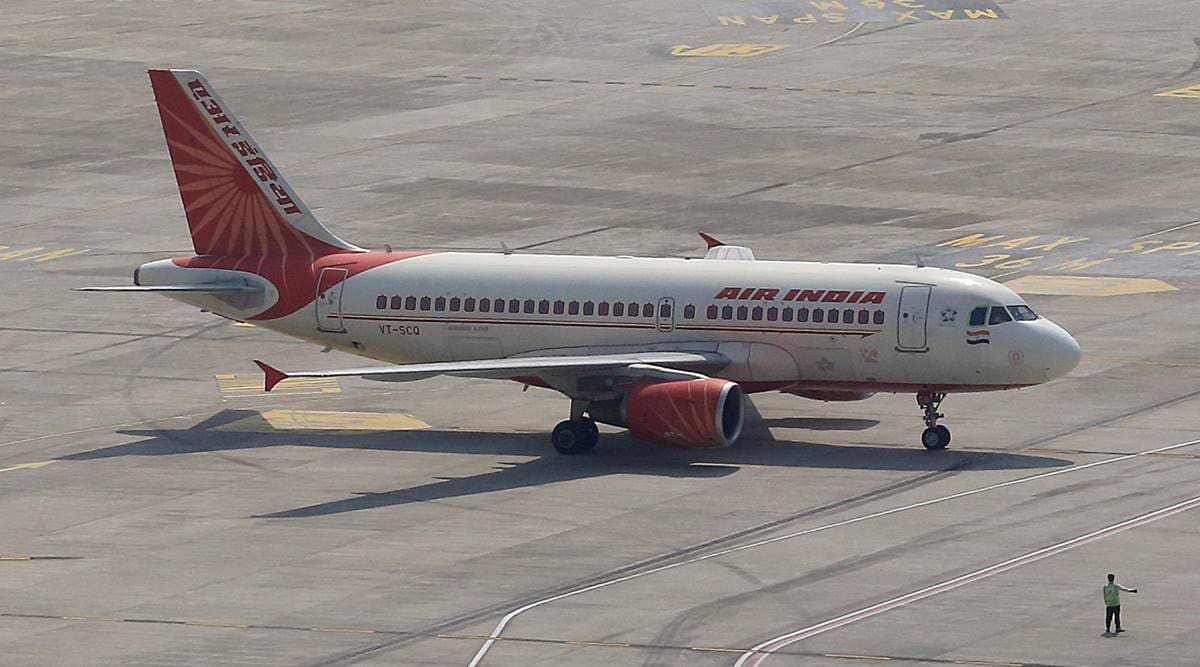 Reaction Of Leaders After The Deal
US Vice President Joe Biden announced the "historic" partnership between Boeing and Air India. The President stated in a statement that "this acquisition will sustain nearly one million American jobs across 44 states, and many will not require a four-year college degree." President Biden and Prime Minister Narendra Modi also discussed the Boeing-Air India agreement and praised it as "a great example of mutually beneficial cooperation."
President of the United States Joe Biden praised Air India's decision to buy more than 200 aircraft from Boeing on Tuesday, describing it as a "historic agreement between Tata-owned airlines and Boeing."
The largest deal in aviation history, the agreement between Air India and Airbus and Boeing to purchase 470 aircraft, will aid the airline in modernizing its fleet, extending its network, and achieving its goal of being "a world-class proposition."
According to Mark Martin, the founder and CEO of the Dubai-based aviation consultancy business Martin Consulting, the $85 billion acquisition indicates that Air India will concentrate on developing an airline network that extends farther, quicker, and longer in terms of global operations.
According to Martin, "Air India's introduction of the Airbus A350 aircraft would enable the airline to operate with greater efficiency and reliability, complemented by 35% lower operating costs and over 28% reduced carbon emissions."
Why Did Air India Purchase So Many Brand-New Aircrafts?
The aircraft sale, in the making for more than a year, was finished in London, just a few miles from Buckingham Palace, a Reuters report stated, citing persons familiar with the dealmaking process. Just before Christmas, the parties agreed on conditions that had something to offer everyone.
Boeing will specifically aim to increase its market share in India's single-aisle aircraft market among manufacturers. Airbus has till now dominated that area of Indian aviation, and IndiGo, the largest domestic carrier in terms of both passengers and fleet size, only uses Airbus aircraft.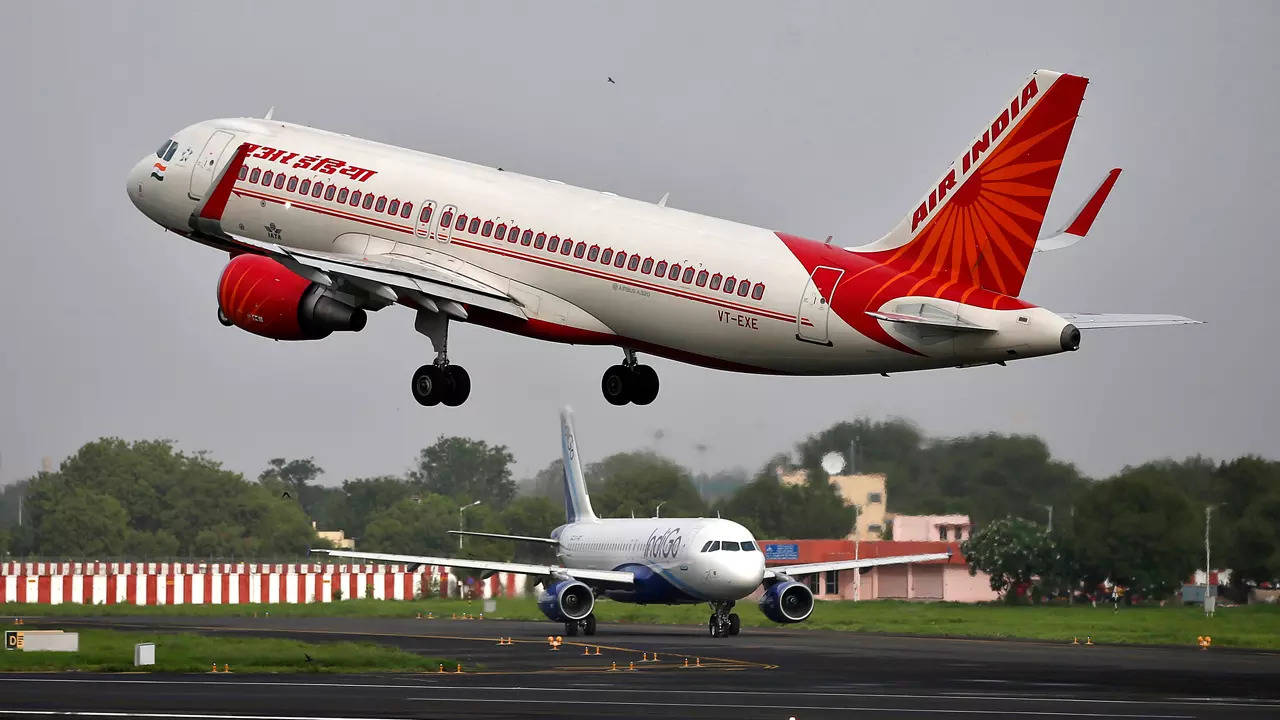 Martin stated that the 470-plane contract will enable the Tata company to compete with Middle Eastern airlines, which have emerged as travelers' top picks for long-haul international flights. None of the major Middle Eastern airlines, including Etihad Airways of Abu Dhabi, Emirates of Dubai, or Qatar Airways, are a part of the informal alliance of 26 airlines known as Star Alliance, of which Air India is a member.
Therefore, Martin added, strengthening the Air India fleet "also comes in line with a Star Alliance strategy of giving global connectivity right from India, bypassing and outperforming other regional hubs like Dubai, Abu Dhabi, Doha, and Bahrain."
The agreement is also the cornerstone of Air India's five-year ambition to reinvent itself as a premier airline. In announcing the plan last year, the airline stated that it will expand its network with new local and international destinations. If it is successful, Air India may transform Indian cities into long-haul flying hubs, similar to what Turkish Airlines has done for Istanbul and what Qatar Airways has done for Doha.
How will Air India become a premier airline?
Even though it hasn't changed in the year since the Tata family acquired the airline, Air India still has to overcome a bad reputation at home that dates back to the years when it was owned by the government. Most notably, a drunk passenger peed on a 70-year-old traveler in the business class cabin of an Air India trip last November. The episode was disturbing not only because of what happened but because of how the airline handled the consequences. The staff's attitude was criticized by India's aviation regulator being "devoid of empathy."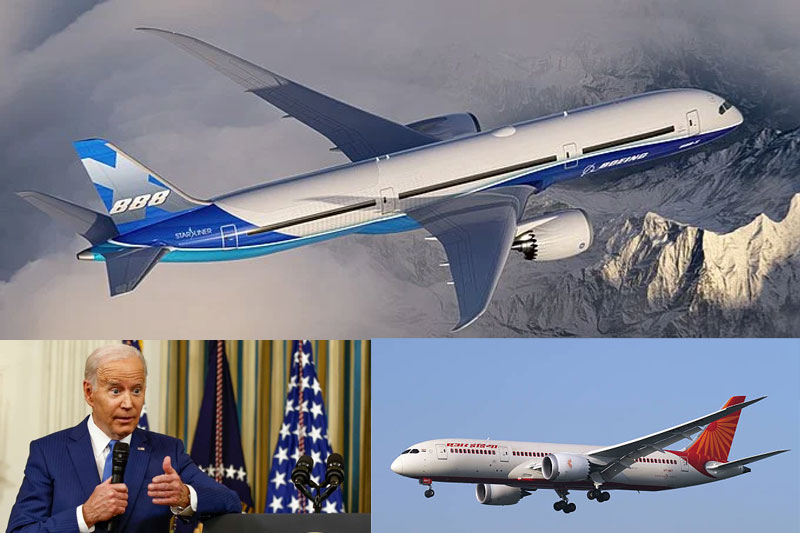 It demonstrates the lack of confidence that customers have grown to have in Air India over the years, as a result of flight delays, subpar customer service, and safety concerns. The operational problems are still there despite the Tata acquisition. Air India's nonstop flight in December from Bengaluru to San Francisco was delayed for more than 13 hours. Numerous Air India flights were postponed or canceled over the winter.
According to a former Air India steward who spoke on the condition of anonymity to Quartz, "both domestic and foreign customers have complained for years about badly kept cabins, broken seats, and lack of hygiene. "While the new fleet may offer a cleaner experience, it will be difficult to trust that Air India can stand with at par with its global peers unless the basics are corrected."
Edited by Prakriti Arora