Trends
DB Power: 1 More Company That Broke The Ties With Adani Group.
Adani Power agreed to acquire DB Power in August 2022 for a total business value of $70.2 billion ($850 million).
Adani Power has publicized to stock markets that it has canceled its proposal to buy a coal plant project (DB Power) in central India and that there would be no further expansions in this concern. Amid media allegations that Adani Power had canceled the acquisition of the coal plant, Adani Power told both the BSE and NSE that it would not move ahead with the transaction. 
The brief details of the canceled contract.
Adani Power agreed to acquire DB Power in August 2022 for a total business value of $70.2 billion ($850 million). A month subsequently, the transaction was authorized by the country's competition regulator. The DB Power acquisition, which operates a 2×600 MW coal-fired power plant in Chhattisgarh's Janjgir Champa district, was intended to extend Adani Power's services and operations in the state's thermal power sector. In Chhattisgarh, DB Power runs a 1.2-gigatonne coal-fired power plant.
The Adani Group firm and DB Power collectively decided not to pursue the acquisition after a long-stop period expired on February 15. The Memorandum Of Understanding's earlier period was October 31, 2022. The transaction deadline was later extended four times to November 30, 2022, December 31, 2022, January 15, 2023, and February 15, 2023.  
About the other party – the DB Power.
DB Power (Chhattisgarh) has the following under its name.
Constructing thermal power plants.

Operating thermal power plants. 

Maintaining thermal power plants. 
DB Power has long and medium-term contracts to purchase electricity for 923.5 MW of its capacity, which is supported by fuel supply arrangements with Coal India Ltd, and its facilities are profitable. DB Power's turnover for the last 3 fiscal years has been Rs 3,488 crore (for FY 2021-22), Rs 2,930 crore (for FY 2020-21), and Rs 3,126 crore (for FY 2019-20), respectively. DB Power's holding company is DPPL (Diliigent Power Pvt Limited). On May 13, 2010, the DPPL was established under the authority of the Office of the Registrar of Companies in Gwalior, Madhya Pradesh.
A comment from the CFO about the upcoming strategies of the Adani group.
The Adani group's flagship company, which has interests in energy and utilities like hydrogen and data centers, transportation and logistics like airports and roads, consumer businesses like food and FMCG, and preliminary industries like mining, copper, and aluminum, will continue with its capital expenditure (capex) plan to the phase that free cash flow is obtainable in those businesses.
The investments in the core infrastructure sector, which encompasses energy and utilities and the transport and logistics portfolio, will persist as scheduled. But, given the volatility, the company will temper some accelerations we had projected in the capex profile and will now proceed with usual courses of business-based spending, said Mr. Singh, CFO of Adani Group.
Once Adani Power called off the acquisition, CRISIL raised DB Power's rating.
CRISIL has raised DB Power Limited's (DBPL) long-term rating from "A+" to "AA-" following the cancellation of Adani Power Limited's acquisition efforts. It also removed the company from the "rating on watch" category and assigned it a "stable" outlook. The rating climb takes into narrative DBPL's improved financial risk profile, which is preoccupied with good operating performance, debt prepayment, and liquidity improvement.
The apparent reason behind the cancellation of the deal.
This is influential in light of the US-based short-seller Hindenburg Research's charges of fraud against Adani Group. This scandal shook Parliament earlier this month, and the opposition sought a Joint Parliamentary Committee as well as a Supreme Court-monitored investigation.
Recent other plans breathed their last as Adani Empire's sufferings continued.
The Adani firm suffered another setback when the state-run Indian Oil Corporation (IOC) challenged its claim to another transaction involving Andhra Pradesh's Gangavaram port, which was to be used to discharge imported liquefied petroleum gas.

TotalEnergies, a French corporation, canceled its ambition to join the Indian firm's $50 billion hydrogen bet earlier this month.

Adani is also having complications with projects with foreign countries.

Bangladesh's state-owned power company, for example, is seeking a change to a contract with Adani Power.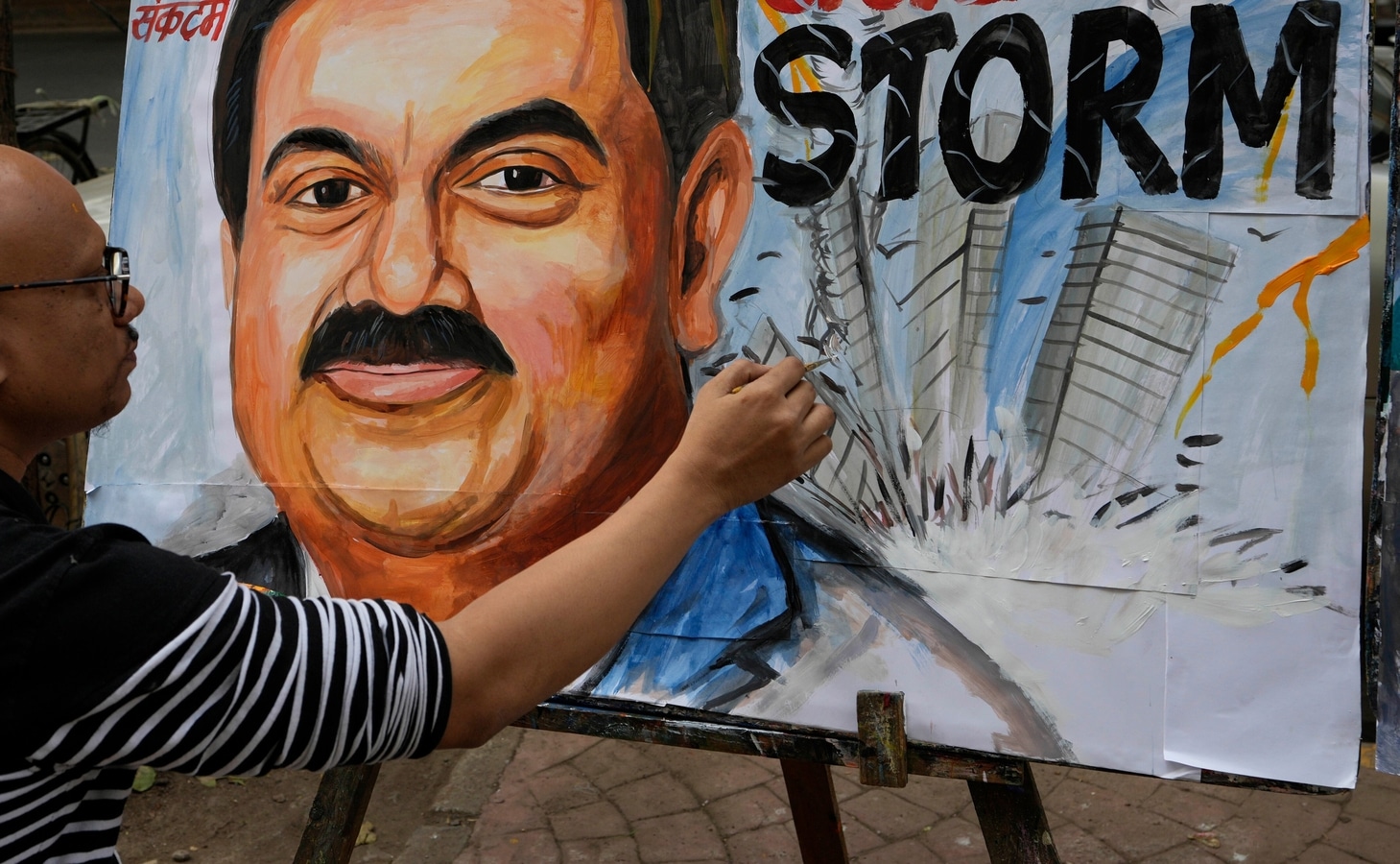 The last line.
The newest action emphasizes how the corporation prioritizes financial health over overambitious growth. As a result of Hindenburg's reports of its business operations, it is improving its balance sheet by reducing debt, reclaiming pledged shares, and saving cash.
Edited by Prakriti Arora