Trends
Digital platforms are a catalyst of Mass Transformation, More startups incorporated Despite frightening covid-19 and post covid-19 Lockdown.
Digital platforms are a catalyst of Mass Transformation, More startups incorporated during covid-19 and post covid-19 era.
Creation of any kind of platform digitally, goes a long way to serve the community as well can also harm the community. How these platforms are used is what we will focus in this article. There are a lot of follow up question while there are divided views about "everything should be digital" and "everything must not go digital".
What are Digital Platform?
A platform socially structured to make our lives, discussion, opinions and connecting with people easy and transparent. Economically structured to understand and use it as a platform of exchanging goods and can also be the reason for your capital downfall if you end up investing in a unrecognized and unregulated platform e.g. – Bitcoins. Politically digital platforms provide enhanced knowledge of about and around the world, platforms where one as citizen can rightly sort for grievance redressal. Media as of today is also making a difference using digital platform and is also the fourth pillar of democracy.
What is Digital Transformation?
"Clearly, the thing that's transforming is not technology– it's the technology that is transforming you" – Jeanne W.Ross. Technology is constantly evolving as our human mind are being transformed and becoming innovative with the idea of playing with the technological aspect of Human sciences.
Experimentation and a willingness to fail are required for adopting the data – driven culture. The transformation of the organization's practices and culture is the important aspect of digital transformation.
Going through digital transformation necessitates a shift in your organization's approach to almost everything you do. Through the evolution of Business Ecosystems based on Digital Platforms, this new phenomenon has pushed businesses to rethink their strategy and enabled economies of scale for several smaller companies.
What is Break Out Economies?
The are those that are rapidly digitising but still have a long way to go before catching up to those in developed economies. Successful "Break Out Economies" are those that have prioritised improving mobile internet access, affordability, and quality in order to encourage wider adoption. During and since the pandemic situation, India was ranked highest at number four among the "Break Out Economies" in the third edition of the Digital Evolution Scorecard, created in collaboration with Mastercard by Tufts University's Fletcher School.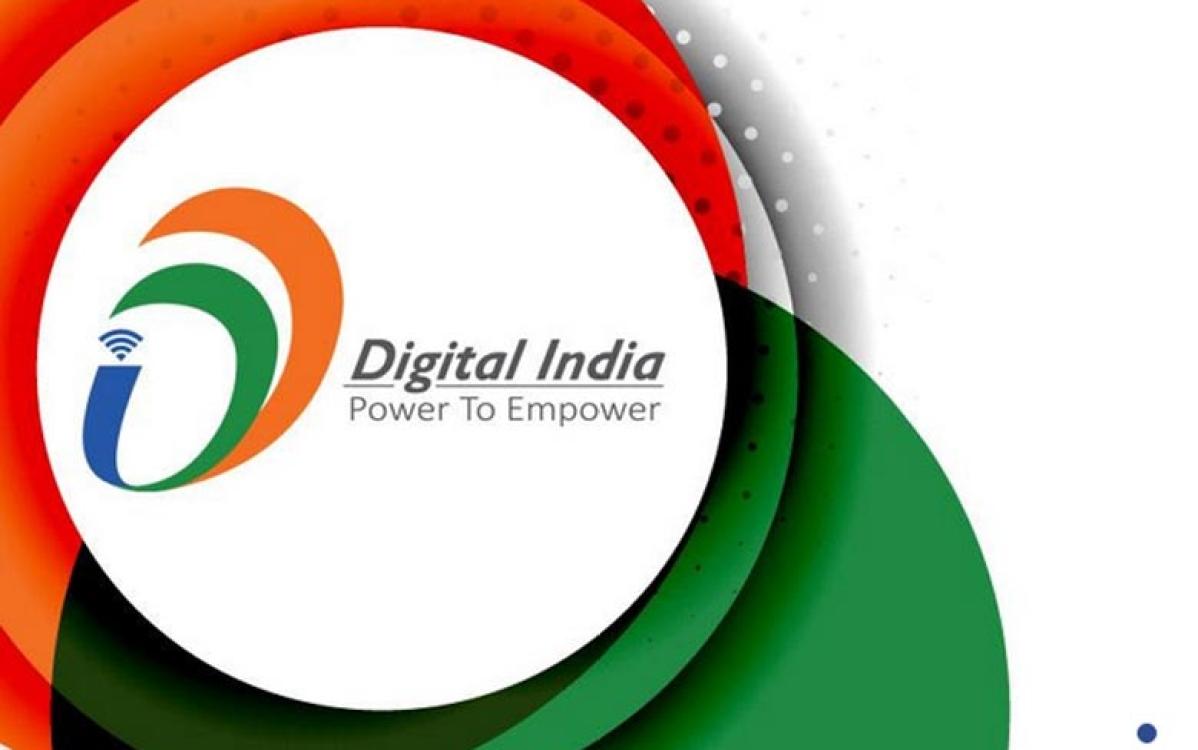 The momentum of digitalizing rapidly for both the immediate post-COVID economic recovery and long-term transformation. China leads the charts due to innovation and the country is also demand driven.
It is important to generate investments in digital enterprises, fund digital R&D, train digital talent, and use digital applications to create jobs. In addition, steps have been taken to reduce disparities in access to digital tools based on gender, class, ethnicity, and geography.
Where does India Stands?
At the 19th Annual Harvard India Conference, titled "India at 2030: A Decade of Transformation". India is demonstrating to the rest of the world how to achieve mass transformation through the use of digital platforms.
At the Harvard India Conference, the three-point Action Plan was being focused were as follows –
Keep a piece of India with you wherever you go and in everything you do. Make Seva your guiding philosophy, and strive to give back to the country.

Mentor and inspire young aspiring minds in India's Tier II and Tier III cities, as well as students in municipal schools.

Provide innovative solutions for farmers, artisans and weavers, small retailers, and others in order to achieve the goals of Aatmanirbhar Bharat and Make in India for the World.
India and all the start-up's today are trying to cross possible lines of limitation. The government is equally dedicated to Ease of Living for its citizens as it is to Maximum Governance with Minimal Government. The government is working tirelessly to achieve that vision. Recently, the Indian government launched the PM GatiShakti National Infrastructure Master Plan, which will assist India in better planning and implementing infrastructure.
The above mention action plan was specifically for Diaspora of Indians at Harvard, the fact that how Indian diaspora makes a big difference in country's development has not been discussed for long time. There has been talks of "The Indian Institute Of Technology "showing strong will to open up a campus outside India.
The thought in itself is a long leap of faith in international expansion of young minds and professors and more opportunities to get involved in Research and development. This opens doors for Indian's also to be positively influential and play practical role in international community. This thought of participation of students through Indian Universities doesn't just help the government to achieve the aim of maximum governance, where the citizens and students at large become a stakeholders in the development of the nation.
India's technology, talent, and temperament are bringing hope to the rest of the world. The exports of both goods and services have been the highest in India's history. The ministries and government strongly hope to expand significantly in the future. The Start-ups have made 2021 the Year of Unicorns, with over 80 Unicorns currently registered and over 60,000 Start-ups.
The triple engine of Exports, Investment & Start-ups
This is said to be the foundation for India to become a global powerhouse remaining committed to international commitment and particularly in the Services sector, it has established itself as a reliable global partner. Even during the Covid-19 hard times, India has been striving to strengthen its ease of access trying to build up information centres, market platforms digital.
Talking of technology the usage of Drones- are being discussed. Kisan drones will be used for crop assessment, land record digitization, and insecticide and nutrient spraying. Drone will be equipped with an unmanned tank containing insecticides and nutrients. The drones will have a high capacity of 5 to 10 kg. In just 15 minutes, the drone will spray the same amount of pesticide on approximately one acre of land.
Limitations to Digital Evolution-
Sticking only to Mobile Devices.

Lacking quality internet access.

Digital gaps.

Weak digital Ecosystem.

Unrecognized Digital Capabilities.
How to strengthen the Digital Ecosystem-
Focus on four key drivers  
Supply Conditions.

Demand conditions.

The institutional environment.

The innovation and change. 
India is trying it's best to become one of the Successful "Stand Out Economies" given precedence, among other things, escalating adoption of digital consumer tools (such as e-commerce, digital payments, and entertainment), attracting, training, and retaining digital talent, fostering digital entrepreneurial ventures, and providing fast, universal, terrestrial (such as fibre optics) and mobile broadband internet access.
The World Economic Forum came out with an initiative that would help it's stakeholders in accelerating Digital Transformation by putting in focus the following- 
Planet: How can we use digital to help us achieve environmental sustainability goals?

 People: How can we use digital to create inclusive, equitable value for societal well-being

Technology: How can 4IR Technology achieve inclusive, long-term results?                                  
The Strategy Focuses on three aspects- 
1. Inspire: Display examples of leadership and high-impact business opportunities.
2. Guide: Promote the use of enabling frameworks, tools, and practices.
3. Connect: Make it easier for cross-industry digital transformation leaders to connect and exchange ideas.