India is going electric faster for two- and three-wheelers than for cars. September was the month when India sold the most electric vehicles. This financial year's sales have risen since April and are approaching those from last year.
Although the semiconductor industry suffers from a global shortage of chips and sluggish growth, the industry remains hopeful.
The glimmer is but a sliver. Council on Energy, Environment, and Water (CEEW), a Delhi-based think tank, reports that 121,900 electric vehicle sales made up only 1.66% of India's 20 million automobile sales.
The demand for cars and commercial vehicles such as lorries has remained lukewarm, and some electric vehicles makers are betting big on two-wheelers. PM Narendra Modi has launched a manufacturing program worth $3.5 billion (£2.5 billion) to change that.
During COP26 in November, pressure continues to mount on India, the world's third-largest carbon emitter, to set more aggressive climate goals. Global oil prices are soaring, making India's fuel import bill staggering at $24.7 billion. The electric alternative is also gaining popularity.
According to Gagan Sidhu, director of the center for energy finance at CEEW, "climate change and economics both play a role."
Since it was born more than a century ago, the most significant shake-up in the Indian auto industry may be upon us. Is the country prepared?
Electric vehicles: the dream
Varun Dubey, chief marketing officer of Ola Electric, a subsidiary of the eponymous ride-hailing application, said, "Consumers want electric vehicles, and the government pushes for them. All that is left for us to do is build them."
An Indian company recently announced plans to build a $320 million scooter factory that will produce about 10% of the world's electric two-wheelers.
The question is how we can get clean air, not whether we should move toward it," said Dubey. 
A hurry is undoubtedly evident in the Indian government's approach. Mr. Dubey has revised his target, initially set for only electric vehicles on Indian roads by 2030. It is now planned that by 2030 30% of private cars, 70% of commercial vehicles, 40% of buses, and 80% of two-wheelers and three-wheelers will be electric.
According to CEEW, two- and three-wheelers have already reached half of this target with electric alternatives this year. India's largest manufacturer of battery-powered scooters, Hero Electric, has proposed that gasoline two-wheelers should be phased out by 2027.
Mr. Dubey said the world moves on two-wheelers. "We cannot move from internal combustion to electric vehicles until we move to two-wheelers."
During a protest against high fuel prices, Mamata Banerjee rode an electric scooter.
Society of Automobile Manufacturers estimates that they sold just 2.7 million cars in 2019-20 in India. In Asia and Africa, two-wheelers are also more common than cars – a vast market that Ola hopes to capture with battery-powered motorcycles.
A two-day online purchase window last month allowed the company to sell about 100,000 scooters to Indians. The number of electric two-wheelers sold in one financial year is more than India has ever sold.
Mr. Dubey said there was a pent-up demand.
An electric vehicle's reality
In India's financial year, electric cars accounted for less than 4% of all car sales.
The Federation of Automobile Dealers Associations president, Vinkesh Gulati, said, "You can only sell what's there." The issue is more a supply issue than a demand problem.
From a lack of charging stations (India has only 2,000, while China has about 900,000) to battery disposal to resale value (India has a vast second-hand car market), he said the challenges are numerous.
Costs are also an issue. A car in India costs an average of 700,000 rupees – the cheapest electric vehicle begins at 1.2 million.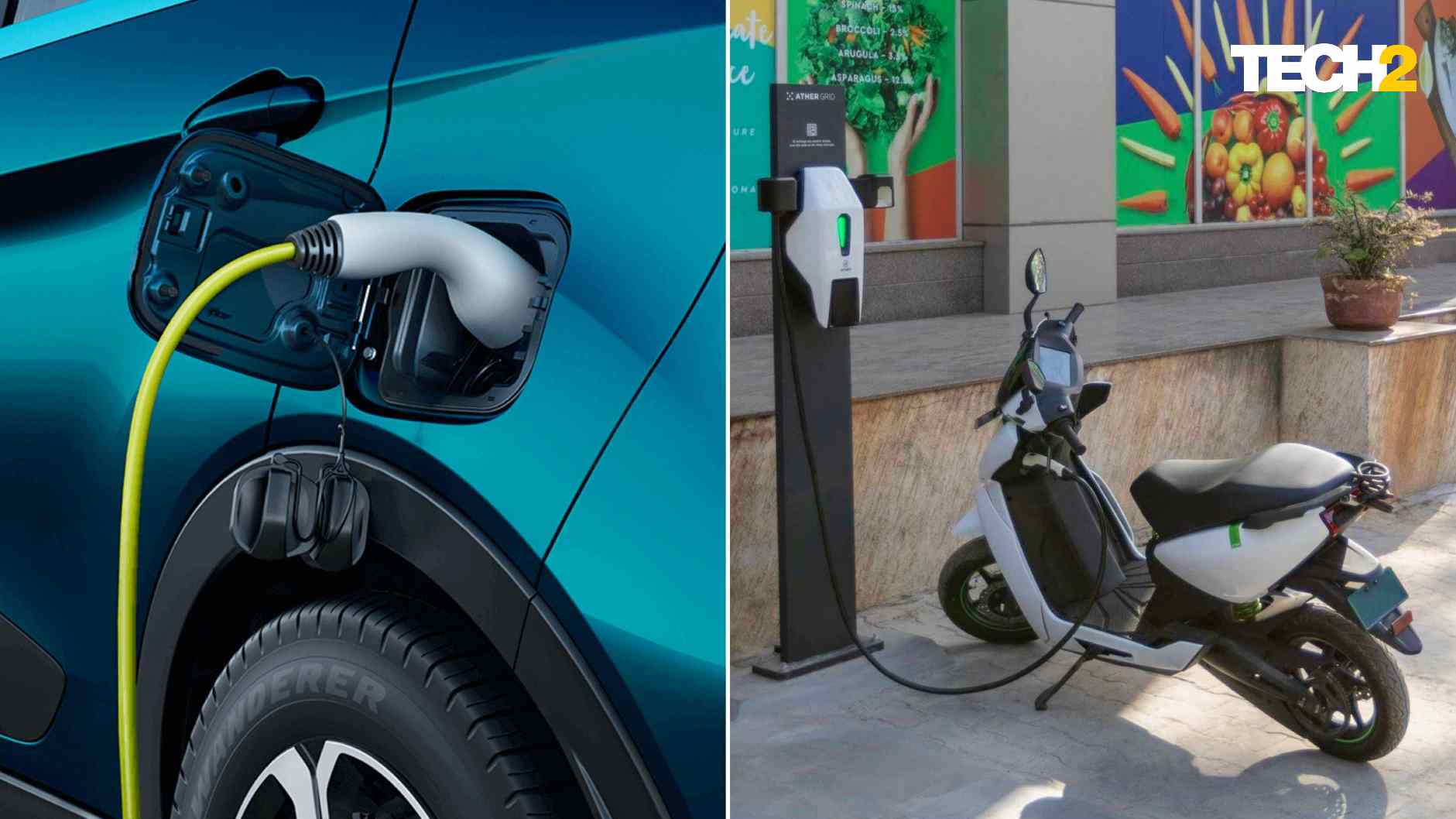 The only Indian automaker investing heavily in electric vehicles is Tata Motors.
Mr. Gulati said this leads to few options, even in the big metros, which account for a fifth of the market. He added, "Electric vehicles will finally have a market."
Despite being aspirational, Indian car buyers are cautious with their budgets. Maruti, India's largest automaker, says the price of electric cars isn't currently viable, which is why it hasn't launched one yet. Furthermore, foreign brands have had difficulty breaking into the market, and many have even closed down. Even as Ford invests $11bn in electric vehicles in the US, it has announced it will stop making cars in India.
Nevertheless, Tesla plans to enter the Indian market soon, and Mr. Gadkari has said his government will provide "whatever support" is required. Still, the firm must make its cars locally rather than selling them to Indians.
Puneet Gupta, head auto sector analyst at IHS Markit, believes more foreign companies will join the Indian market for electric cars as it grows. By 2030, he does not expect this to happen. Unless the government introduces a "dramatic policy," Gulati is doubtful that electric car sales will boom quickly. 
In India, different states offer different incentives – and some offer none at all. He said uniformity would help.
However, sales are on the rise. Tata Motors, India's largest electric car manufacturer, gets 3,000 bookings per day, up from 300 in the past.
The market will be driven by how consumers' mindsets change."
After raising $1bn from Abu Dhabi holding companies and San Francisco's TPG Rise, the firm announced its $2bn investment in electric vehicles. By 2025, it plans to launch ten new models, provide charging platforms, and invest in battery technology in the electric vehicle business.
What will electric vehicles look like in the future?
Mr. Gupta noted that electric vehicles are quite different. According to him, "the entire ecosystem has to work together."
Manufacturers build cars, but chemical companies make the batteries that run them, and energy providers provide the electricity to charge them.
To achieve continuous innovation, they all need to work together, he said. Collaboration is crucial to saving costs and minimizing losses in India, a tough market for profit.
The evidence we have suggests people are more than willing to buy online," Mr. Dubey says.
As connected vehicles become more common, you will have more data on how they work and perform, which will allow for improved transparency, higher insurance rates, and more affordable loans for these vehicles."
Polluted cities in India will be cleaned up by green vehicles
In the wake of such a "revolution," other challenges may arise. India still imports batteries, primarily from China, and that can pose a challenge to energy security. Aluminum mining and disposal have environmental costs that might offset gains elsewhere.
In CEEW's view, recycling is a problem, but the circular economy can be a business opportunity.
He said India is already on the verge of a mobility transition.
It's hard to see how the energy transition crept upon us; we don't know what color the electrons are when they arrive in our house. But every 10th deliveryman rides an electric scooter."
Article Proofread and Edited by Shreedatri Banerjee