Trends
Foxconn is building employee lodgings close to a facility in Tamil Nadu in 2022.
Foxconn is building employee lodgings close to a facility in Tamil Nadu in 2022.
To increase the output of Apple products, the iPhone producer Foxconn is said to be constructing dorms for roughly 60,000 workers close to its Chennai production site. A 20-acre property in Tamil Nadu is undergoing "brisk construction" in response to the high household consumption of Apple devices and the company's desire to shift away from China, according to a story by the Economic Times (ET).
At its factory in Sriperumbudur, the Taiwanese business produces Apple phones. More than 15,000 people labor there, primarily women. It is anticipated that there will be 70,000 employees during the next 18 months.
A person knowledgeable of the plans told ET that the first building, which will have room for 20,000 people, will be complete in the next ten months. In addition to building additional production facilities in its Sriperumbudur facility, the business is also building dormitories.
The corporation will provide food and medicine for the new quarters. Foxconn also uses a similar strategy in China. Experts claim that this idea to build housing facilities is "simply an imitation of one element of an approach that works elsewhere." Apple started producing the iPhone 14 in India in September. Foxconn announced a $500 million infusion into its India unit at the beginning of December.
According to the company's regulatory filing, most of the funding will be used to increase production capacity. With Foxconn & Pegatron already having plants there, Tamil Nadu is quickly evolving into India's center for the production of the iPhone. In Karnataka's Hosur region, Wistron produces Apple products.
For the new apartments, Foxconn will also offer food and medication. Foxconn in China also uses a similar model.
Foxconn also produces the Made-in-India iPhone 14 at its Sriperumbudur, Tamil Nadu facility. Apple has expressed its "excitement" about making the iPhone 14 in India. With the release of the iPhone SE in May 2017, Apple began producing iPhones in India at the Bengaluru site of its contract manufacturer Wistron.
Apple began producing the 2015-released iPhone 6S after the iPhone SE. The iPhone 11, 12, and 13 came next. The latest iPhone to be made in India is the iPhone 14. In India, Apple has not yet produced any of its premium iPhones, such as the Pro or Pro Max series. Additionally, only local sales in India are permitted for the iPhones made there.
According to JPMorgan analysts, the world's second-largest smartphone market after China, India, may receive approximately 5% of Apple's iPhone 14 manufacturing starting in late 2022.
The dormitory building was close to and hardly discernible from the main road in the area. The three-story building's pale yellow paint gave it an immaculate appearance, but once you entered the rooms, it painted a very different picture. The structure, which has more than 50 rooms, formerly housed more than 250 female employees.
Each room, which is 150 square feet in size and has a single ceiling fan, is said to have been used by up to seven female employees. The ground floor rooms had a window, but they scarcely received any natural ventilation because a relatively high compound wall blocked its fairly high compound wall and stopped it, and they scarcely received any natural ventilation.
None of the rooms contained any mattresses or beds. They lacked attached toilets and bathrooms as well. The restrooms, laundry room, and other amenities were located in the building's corner.
A section that served as a kitchen could be found in the opposite corner of the structure. There were practically any kitchen facilities; it was merely an open area with enormous vessels. The hygiene and cleaning standards were also subpar here. The walls of the complex encircled some of the cooking areas, while a tin sheet covered another side.
A closed restroom that appeared quite filthy even from a distance was located just a few feet from the kitchen. There was a corridor nearby that went to the public toilets. There didn't appear to be a concrete border wall around the building's back; instead, tin sheets had been built to fulfill the same function ostensibly.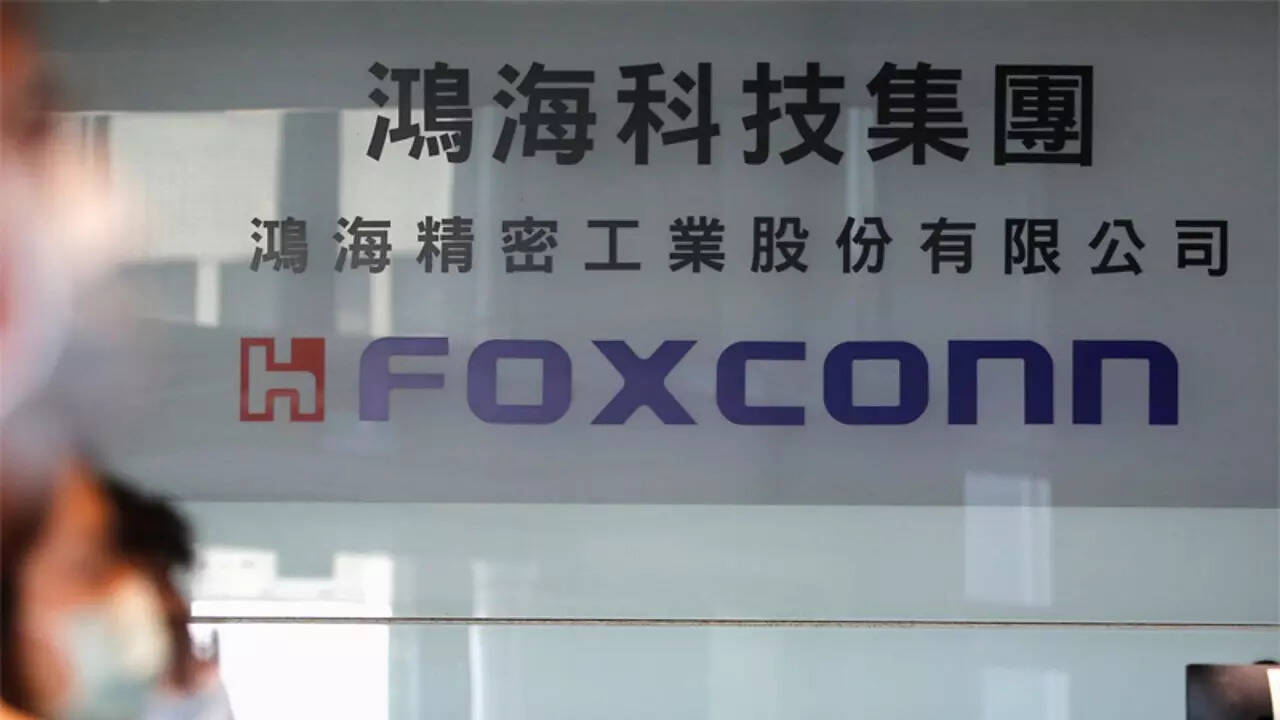 The safety and wellness of our workers is our top priority, the Foxconn Technology Group stated in a statement. We have been looking into recent problems at our plant in Sriperumbudur, Tamil Nadu, and we have discovered that several off-site dorm facilities do not adhere to the requirements.
The business expressed regret for the situation of their workers and promised to improve the amenities and services at outlying dormitory lodgings right away. Foxconn stated that in addition to reorganizing the local management group, it would keep paying its staff while addressing any issues before resuming operations.
Following recent worries about food safety and lodging conditions at Foxconn's Sriperumbudur factory, the tech giant has sent independent auditors to do extra in-depth evaluations, according to an Apple representative.
Additionally, a few outlying employee dining halls and dormitories were claimed not to satisfy their needs. The Foxconn facility in Sriperumbudur has been put on probation, and we'll make sure our high requirements are met before it reopens. We will keep a careful eye on the situation, the statement added.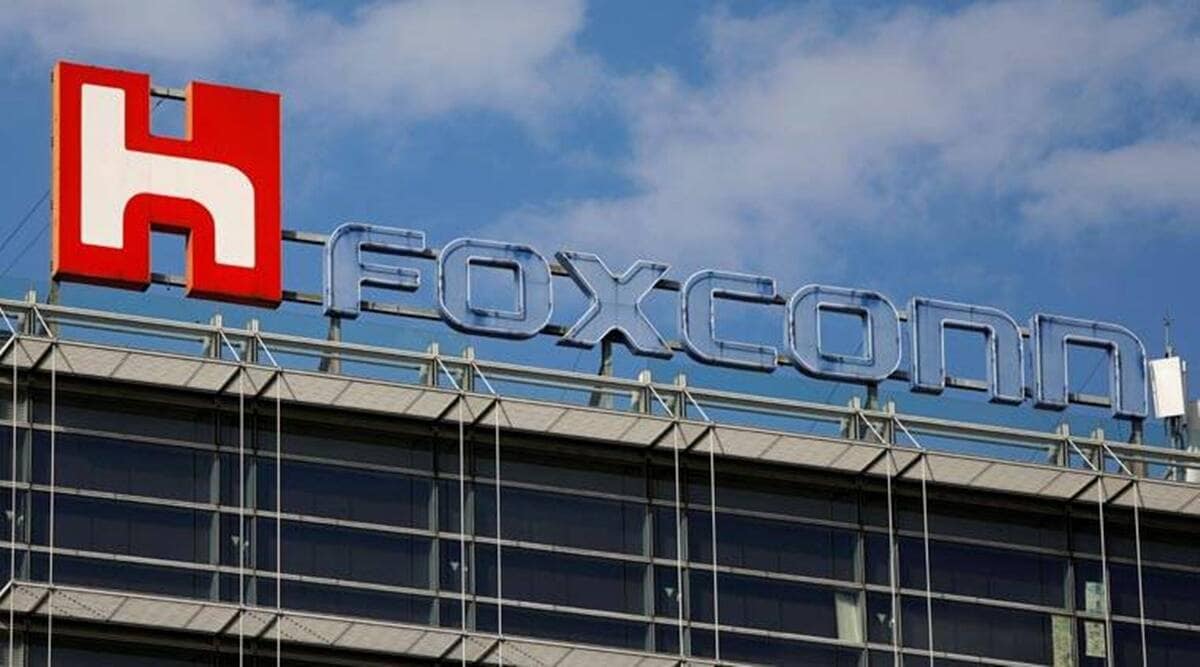 Due to food poisoning, approximately 150 Foxconn female employees residing in an off-site dormitory earlier this month became unwell and required hospital admissions. They said the food served them at the dorm's dining hall was subpar.
The Foxconn women employees had gathered in force, stopped the busy Chennai-Bengaluru expressway, and demonstrated against their management while calling for improved amenities.
The recent case of food poisoning, as per Kannan, vice secretary general of Centre of Indian Trade Unions (CITU), Tamil Nadu, was not disclosed to the parents of the victims, which sparked a protest.
Just at Foxconn Sunguvarchatram plant, phones of all brands are produced in addition to the iPhone. Here, manufacturing is carried out by up to 10,000 workers, all of whom were hired on a contractual basis despite performing a permanent job. For the workers to demonstrate publicly, this is an immense worry, Kannan said WION. He emphasized that the Tamil Nadu administration, Apple, and Foxconn leadership came up with and fixed the issue right away on behalf of CITU.
edited and proofread by nikita sharma