Trends
How this Indian Dating App is Breaking the Glass Ceiling in the Indian Dating Space Dominated by Foreign Apps
In this ever-changing world, one thing that has remained constant is the need to find a partner, whether dating or matchmaking. A popular dating app from India, FriendlyMony, is making a splash giving stiff competition to even established foreign dating apps.
FreindlyMony connects a wide range of people looking to date globally, and a market crowded with Dating Apps; how is this new Indian dating app changing the dating world with its excellent and unique features? Let us find out!
For starters –
Most Dating Apps charge money even for viewing profiles and finding Matches, but FriendlyMony, users have the biggest advantage here; this dating app offers a rare feature – unlimited free chats and video calls with unlimited matches for FREE.
Even if you are a free member, the app can boost profiles, thus increasing the chances of finding a match-up by a whopping six times.
For those who want to enjoy the premium options, even for that exclusive lot, it is more pocket-friendly than other dating apps.
Another great feature of FriendlyMony is that it does not work on a subscription model. Instead, it operates on the "pay-as-you-use" model, which is perhaps one of its biggest USPs in terms of the money one shells out from their pocket concerning using dating apps—making it feasible for its users to spend their money when they need to and to be conscious of where their money is spent.
Thus apart from the fact that it is incredibly budget-friendly, FriendlyMony's pay-as-you-use model also echoes a transparent business model where the users' credit card details are not stored.
If one is not using the app regularly, the pay-as-use feature is excellent, as one can skip regular paying, as applicable in a subscription-based model. Thus this app provides the incredible feature of freedom and values the wishes of the users as to when they want to use it or not.
The dating app is powered by a leading Bangalore-based IT company, Six87 Communications. When it comes to the online dating landscape, the numbers reported by FriendlyMony are awe-inspiring, with an average of about 7000 matches per day. It also boasts one of the best male-to-female ratios in online dating – 65:35, a genuinely remarkable ratio.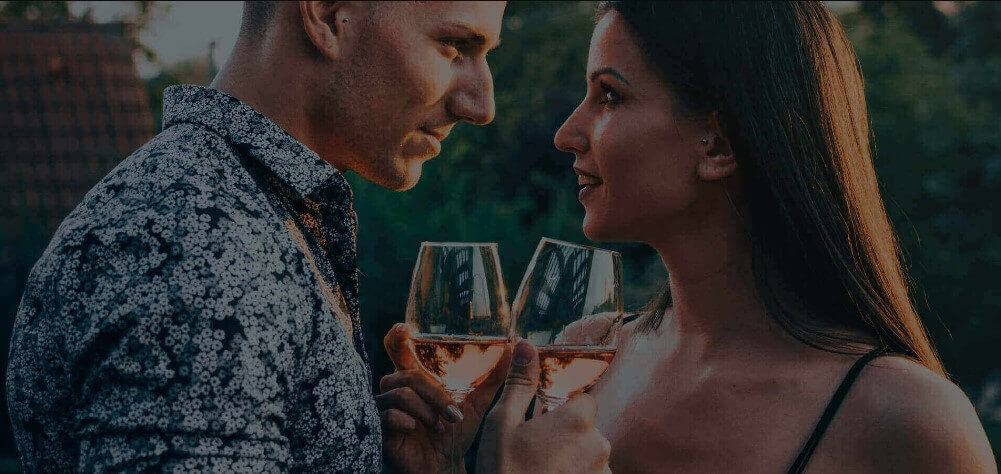 Further, since the app has an international pool of customers, it helps users seek partnerships worldwide free of cost, which adds to the appeal of the dating app.
FriendlyMony uses an AI-based Algorithm to find Matches founded on the preferences set by users while creating an account.
The bigger pool helps forge long-term relationships and friends and the potential of the same to materialize into marriage and more.
What's more, its end-to-end chat and video calls provide top-notch data privacy, users who may have had the fortune of finding their ideal partner can make use of the CRUSH feature to super impress their found partner by paying a small fee.
For women interested in online dating, it has a great safety feature, for no one can ping them unless it's a match based on mutual consent, thereby ensuring safety and unnecessary harassment online.
FriendlyMony has ensured there is a dedicated content monitoring team that moderates the platform 24/7, thereby upholding a secure environment by filtering out perverts.
Moreover, other Dating Apps which use bots to mislead genuine users, the FriendlyMony App, has real-time users. Therefore as a bot-free platform, FriendlyMony has gained exceptional trust among women, primarily due to the feature that does not allow anyone to ping them without their consent.
Adding to the outstanding online dating experience, the app by Six87 Communications, with its end-to-end encrypted chats and video calls, not only ensures the user a safe online experience through its dedicated Support Team but also has a turnaround time of 24 hours.
Thus testifying to the quality crowd in FriendlyMony, and the overall excellent user experience, this easy-to-use app boasts of one of the best user engagement in the industry – 38 minutes being the average time spent per individual every 30 days.

The online dating world can be a bit tricky, but FriendlyMony aids people in connecting with like-minded individuals from different age groups.
It caters to all age groups, from the 18-year-old to the middle-aged and older folks in search of love and companionship, with unlimited Chat and Video calls for free.
For men, the bot-free and well-monitored platform of the FriendlyMony provides a sense of vigil, helping them evade instances of catfishing and other usual undesirable issues related to online dating.
The Geniuses behind this popular and thriving free dating app is
Ashok Prasad. He has a vast 18 years of IT experience and an effective team of experienced IT professionals and alumni of prestigious institutions, such as CET, NITS, and more, in India.
The expert matchmaking algorithm is constantly maintained, developed, and improved upon by these industry leaders who have taken it upon themselves to play online matchmakers.
They have truly stood up and made FriendlyMony's brand philosophy: "making online dating safe, making online dating meaningful." a reality.
Conclusion: FriendlyMony is a new-age Indian dating app that has indeed taken over and set exceptional standards in the world of online dating.
Not only does it provide a greater pool of worldwide users, but it also ensures that the safety and security measures are top-notch in the industry, and that too at pay – as -you – use model and not the same run-of-the-mill subscription-based models.
For women, it has dramatically enhanced its security feature, thereby ensuring its women users find it both secure and harassment-free. It has a significantly increased security feature for men as well.
On the whole, the FriendlyMony dating app has won its users' trust, providing its users with a unique and easy-to-use platform, ensuring the ever-increasing popularity of this dating app.
For those who are looking to find love and relationships or date, FriendlyMony is waiting to be tried out.