Trends
Staff Blamed For Losses While TikTok CEO Parties Around The World And Spends Millions; Here's Charting TikTocks Meteoritic Rise, Concerns On Mental Health And Misinformation.
TikTok CEO Shou Zi Chew has, in displaying great ownership of his business leadership and responsibility, blamed his employees for the slump in sales figures and underperformance of the company even as he burns cash on lavish parties and inflated salaries.
In what can only be called bizarre and a prime example of putting the blame on others' shoulders is what the CEO of TikTok has demonstrated.
As per reports, TikTok, for its global ad revenue target for 2022, cut the same to $2 billion, and the company's forecast for ad revenue fell to $10 billion from its previous revenue generation of $12 billion.
TikTok's CEO, in an all-hands meeting, put the blame for the falling revenue figures in e-commerce and advertising, which is the primary source of revenue generation for the company, squarely on the employees.
TikTok is a short-form video hosting service owned by the Chinese company ByteDance. It hosts an assortment of short-form user videos from genres like pranks, stunts, tricks, jokes, dance, and entertainment, ranging from 15 seconds to ten minutes.
TikTok was formed from the union of two Chinese platforms – lip sync app Musical.ly & video platform Douyin.
Musical.ly was formed in 2014 in Shanghai and became famous worldwide in just a few years. In 2017, the platform was bought by Chinese internet technology company ByteDance for $800m, thus, allowing ByteDance to tap into 60 million users worldwide of Musical.ly.
Having access to Musical.ly's US user base and its most popular features, ByteDance now has a broader international reach with its China-focused product, Douyin and global-facing product, TikTok.
Partying in Spain and Sao Paulo
However, while the employees were being blamed for the falling revenue, sadly, they could not, in turn, point to their boss that it was, in fact, a massive proportion of business money that went towards swanky parties that, in actuality pulled the cash flow down in the company.
Reports of internal events held by the company and sanctioned by the CEO, such as "Evolve", which was held in Spain, wherein the entire event billed the company a whopping $2.9 million, which by no means is a small amount. 
TikTok partying across the world
Reportedly, the company, as per internal information given by employees, mentions how the company flew entire teams across the world for these "events" or "parties" organized at luxury venues and hotels.
While the US sales team flew to New Orleans, European employees flew to Barcelona, and the Latin American squad partied in Sao Paulo.
TikTok's Revenue 
Even though TikTok's total earnings continue to grow, the platform strumbled to meet its projected ad revenue targets this year. The revised projection indicates $10 billion in revenue, a 30% drop from its earlier revenue goal of $12 billion to $14.5 billion.
The changes come as companies begin cutting their advertising budgets to prepare for a market downturn, even as competitors like Meta and Snap start rolling out mass layoffs to reduce costs.
TikTok's Meteoric rise
The app has risen to popularity at breakneck speed to surpass the internet behemoths in downloads.
In 2022, TikTok became the most-downloaded app in the world, silently but steadily surpassing long-standing progenitors Instagram and Twitter. By the end of this year, if it continues at its current speed, it will overtake YouTube, the social media platform users spend the most time watching.
TikTok's lead towards world dominance began in 2018, when it first overtook Facebook, Instagram, Snapchat and YouTube in downloads. The next year, it became the world's fourth most-downloaded non-gaming app.
The video platform's splendid rise has equally stunned investors and industry experts. 
In 2020, the Covid-19 pandemic fueled the app's already-explosive growth. As billions of people struggled through the end number of lockdowns, the app clocked in downloads, reporting a 45% rise in monthly active users between July 2020 and July 2022.
Today, TikTok has more than 1 billion active users, and the app is forecasted that by the end of 2022, it will surpass 1.8 billion users. Combined, TikTok & Douyin make up the third biggest social media platform by monthly users, behind Facebook and Instagram.
Who uses it?
What fuels TikTok's popularity is its young user base. Nearly half of people between 18 & 30 in the US use TikTok.
A recent report showed – that 67% of people between the ages of 13 & 18 use the app daily. According to that study, almost 16% of all teens use TikTok "almost constantly".
That makes TikTok the second-most popular app for young people, second to YouTube, which is used by a whopping 95% of teens. 
Instagram & Snapchat are used by roughly 60% of teens and Facebook by just 32%.
TikTok's potent appeal to young people has made its competitors keen to emulate its rise. Companies such as Meta have struggled with a large number of users leaving under the age of 25 from their platforms.
TikTok under observation
However, even as TikTok grows at breakneck speed, many across the world have questioned some of its features and its role.
The opaqueness of its algorithm

Its effect on our brains

Its ties to China

Its role in spreading misinformation regarding election
Growing concerns
The algorithm: TikTok's algorithm serves intensely fine-tuned content to users and is a crucial element of its success. 
According to internal documents leaked in 2021, the platform optimizes content for minutes and hours of view time, which is not the case with its competitors, who historically prioritized clicks & engagement. 
This fundamental difference, and its algorithm's stunning efficacy, have raised the alarm about the mental health impact of such intensive targeting.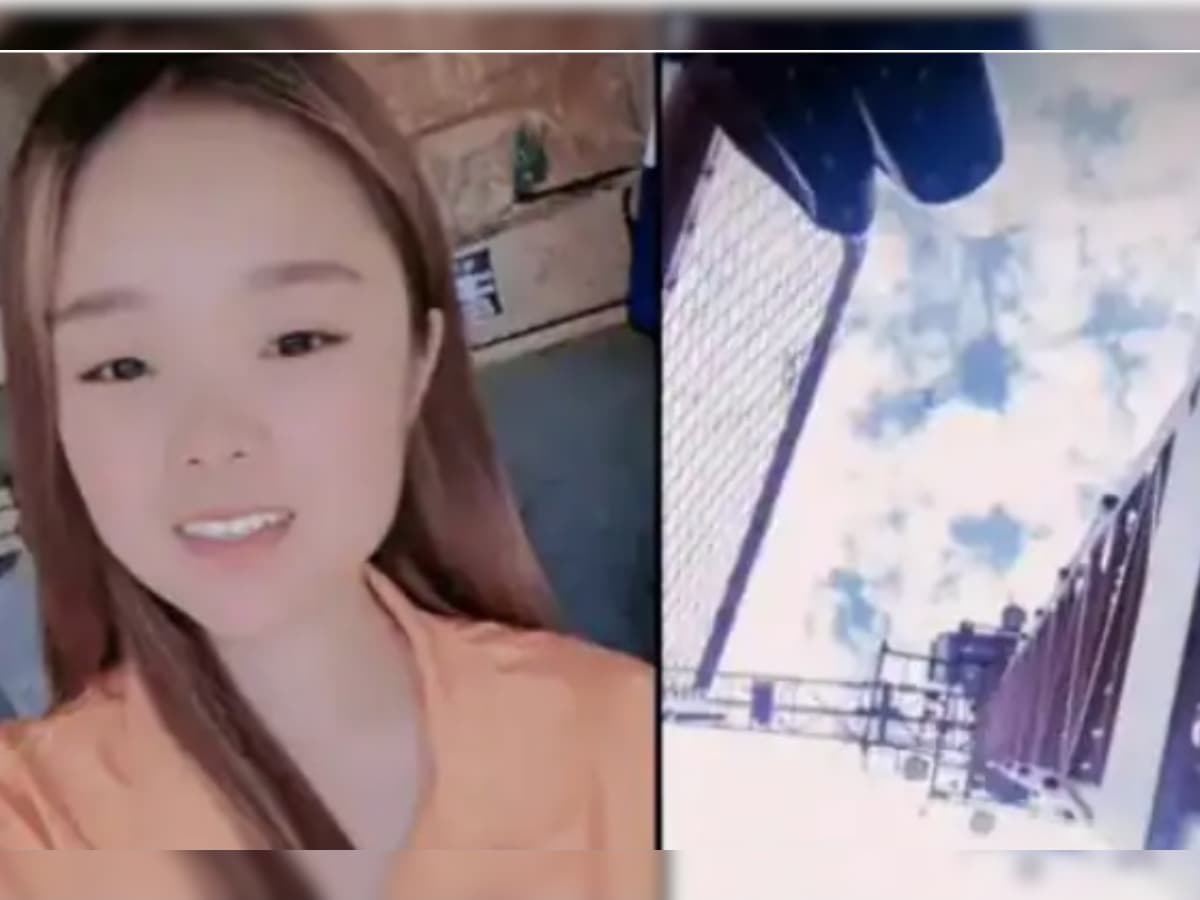 Concerns about the effects of extensive social media use have been long-standing, with studies indicating excessive use can aggravate mental health problems and contribute to suicidal tendencies. 
Its ties to China: US legislators are increasingly nervous about the platform's ties to China. In 2020, 
TikTok's future in the US briefly looked doubtful when the Trump administration said it would ban the platform or force ByteDance to sell it off to an American company.
TikTok then moved to store & process the data pertaining to US users to servers of Oracle, an American internet company. In June 2022, TikTok reported "100% of US user traffic as being routed to Oracle's Cloud Infrastructure".
But questions about Chinese access to US user data still persist. 
TikTok has, in turn, accepted that some backups of US user data would continue to be stored in China & Singapore. 
TikTok has reportedly been in deals with the US treasury department about national security concerns that would allow it to continue operating in the US.
Misinformation: Experts are also warning about the platform's misinformation, including the war in Ukraine. 
One recent report on elections in Kenya found that 130 videos on TikTok, which were viewed over 4m times, featured election misinformation and hate – speech regarding the vote.
As midterm elections are incoming in the US, all eyes are on TikTok for its biggest misinformation test.
TikTok has said US legislators' national security concerns are over the top, saying that TikTok does not share user data with the Chinese government & uses "a combination of technology, thousands of safety professionals" to identify and remove videos that violate its policies, including extremist content.
Conclusion: TikTok's CEO perhaps needs a reality check on what is the actual spending that the company has undertaken on account of a slew of parties around the world and the puffed-up salaries that it has been offering to new entrants in the company in hopes of maintaining its lead on other social media platforms.
TikTok, unlike other peers who too have been struggling with a fall in ad revenues, has not yet announced any plans to lay off its employees. But with the latest reports of putting the blame squarely on its employees for the fall in ad revenues is perhaps an indication that the CEO may be laying the foundation for cuts in expenses and layoffs.