Trends
Impasse Broken To Continue FTA Talks With India : UK Minister
Britain's trade secretary, in charge of negotiating FTA with India, admitted on Tuesday that talks had reached "a bit of an impasse, which she broke last month by flying to Delhi." British Trade Secretary Kemi Badenoch said the deal was now "back on track", in an apparent reference to the Diwali 2022 deadline for a free trade deal set by former prime minister Boris Johnson, which was missed last October due to political unrest in Britain.
In a speech at Lancaster House in London, which set out her top five priorities for trade, the minister insisted she is a problem-solver at heart and is confident a "big" deal via FTA will be struck with India. Badenoch was in Delhi in early December to hold talks about FTA and other topics with her counterpart, Commerce and Industry Minister Piyush Goyal, to open the sixth round of talks on a free trade agreement.
The British minister highlighted successful FTA deals among her top priorities: "We will conclude high-quality deals with India and the CPTPP [Comprehensive and Progressive Agreement for Trans-Pacific Partnership], which together have nearly 2 billion consumers, opening up exciting opportunities in fast-growing markets for years to come."
"But I want to be clear that the goal is not just to sign on the dotted line. These deals will only be approved if they are the right deals for the people of this country. Bringing jobs and investment to left-leaning communities and capitalizing on areas that we specialize." Referring to the work her Department for International Trade (DIT) has done in opening up the Indian market to UK businesses, the minister cited the example of a pet food company in North West England. A Lancashire firm called VetPlus is said to have approached the DIT recently over a paperwork issue with their pet food sales to India.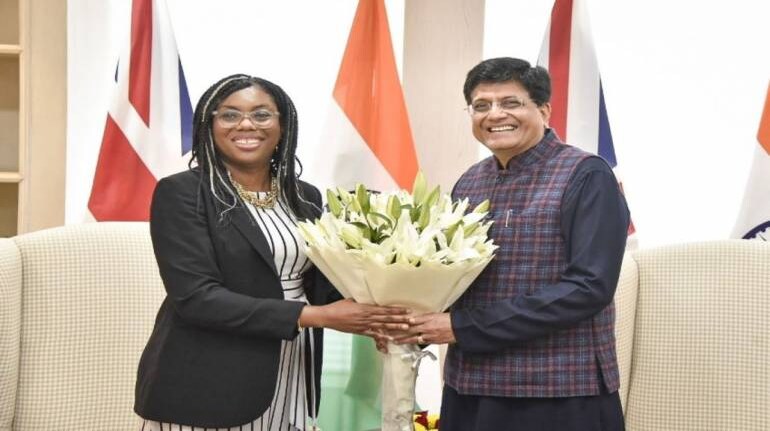 "We've fixed that. And the company now expects to do £1.5 million more business over the next five years. That's where my team comes in," she said. Outlining her plans for 2023, the Business Secretary promised to remove trade barriers and knock down "100 unnecessary blockers" that stand in the way of helping British businesses sell more and grow. "I want the UK to be the most attractive place to invest in Europe and attract companies from all over the world." world to put its money into communities across the country, she said.
According to official UK government figures, bilateral trade between India and the UK currently stands at around £29.6 billion per year. The two sides formally opened negotiations on a free trade agreement early last year with the ambition to significantly boost this two-way exchange.
How a free trade agreement (FTA) works
In the modern world, free trade policies are often implemented through formal and mutual agreements between the nations involved. However, a free trade policy can simply be the absence of any trade restrictions. The government does not have to take specific steps to promote free trade. The attitude being appealed to is called "laissez-faire trade" or trade liberalization.
The Economics Of Free Trade And FTA
In principle, free trade at the international level is no different from trade between neighbours, cities, or states. The combination of local production and foreign trade allows economies to experience faster growth while better meeting the needs of their consumers.
Combined trade in goods and services among the India and UK reached £29.6bn at current prices in the four quarters to the end of Q2 2022, up 37.1% or £8.0bn from four quarters to the end of Q2 2021. Of which £29.6 billion:
Total UK exports to India reached £12.1 billion at current prices in the four quarters to end Q2 2022 (up 43.3% or £3.7 billion compared to the four quarters to end Q2 2021);

Total UK imports from India reached £17.5 billion at current prices in the four quarters to end Q2 2022 (up 33.1% or £4.4 billion compared to the four quarters to end Q2 2021). India was the UK's 12th largest trading partner in the four quarters to the end of Q2 2022, accounting for 2.0% of the UK's total trade. In 2020, UK foreign direct investment (FDI) in India was £14.9 billion, representing 0.9% of total UK foreign direct investment. In 2020, foreign direct investment (FDI) into the UK from India was £10.6 billion, representing 0.6% of total foreign direct investment into the UK.
Trade negotiators will begin another round of talks in the coming months. Topics on the agenda include the patent regime for pharmaceutical companies, work visas, and access to Indian films. The UK wants a cut in import duties on cars and Scotch, in addition to a separate chapter on financial services. UK negotiators are also keen to include labor within the scope of the free trade agreement. The UK is not seeking a quick deal because it wants to ensure the quality of reserves. Meanwhile, the Indian side is also wary of including several non-trade entities in the FTA.
While India is aiming for a deal by March 2023, the discussion of burning issues in the next round of talks will determine whether this is possible. The India-UK trade talks were conducted in a hybrid fashion – with some teams meeting in New Delhi, while most joined the virtual official talks. In addition, technical experts from both sides met to discuss detailed drafts of the treaty text in 85 separate meetings covering 15 policy areas.
The UK Parliament has further established a cross-party panel – the 'India (Trade and Investment) All Party Parliamentary Group (APPG)' – to promote trade, FTA deals, and investment between India and the UK. Once the trade agreement is signed, the APPG will support the ongoing FTA negotiations and its objectives.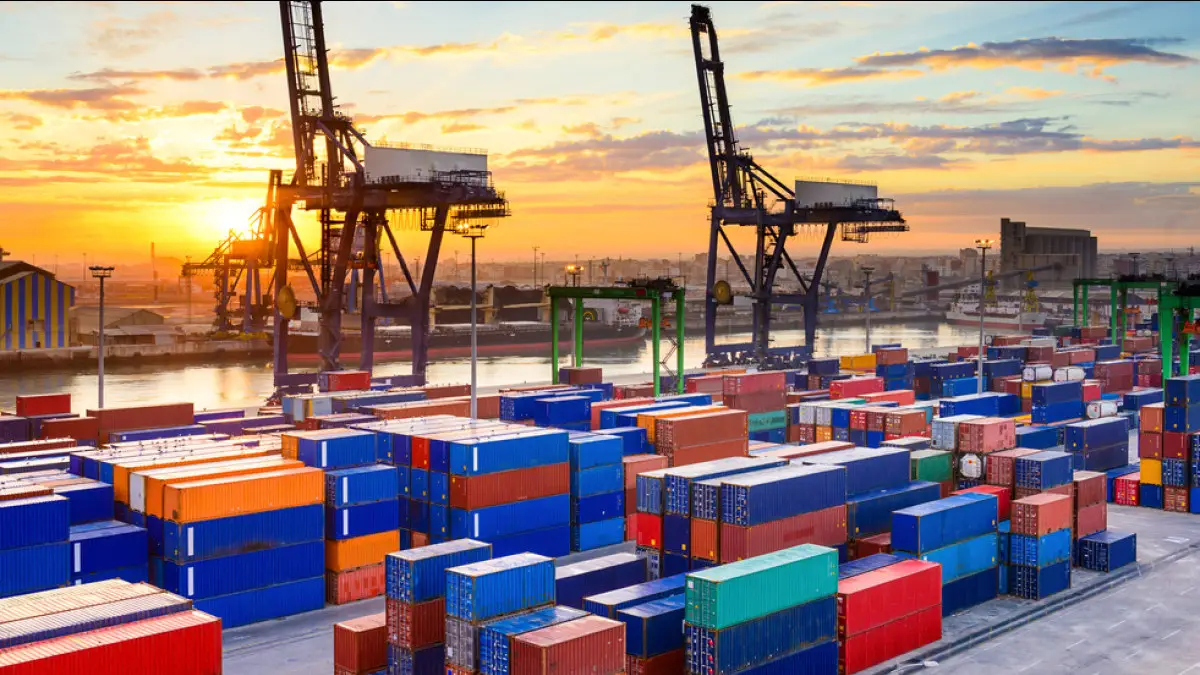 What are the next steps?
Indian trade negotiators and deals about FTA are expected to visit London sometime in late September or early October, with an expected delay until the new British government is in place. The two countries hope to sign a comprehensive and balanced free trade agreement by the end of October. Unlike traditional FTA, the final trade agreement between India and the UK will cover a wider range of areas, including gender, labor, trade and development, corruption, and SMEs.
The two countries have also set up committees to discuss a totalization deal sought by New Delhi, which will reduce the social security burden on Indian IT companies and eliminate double taxation of social security. India also wants market access to the UK legal services sector. It should be known that trade in services accounts for 60 percent of the total annual trade between India and the UK.
What Is At Stake?
The UK wants to gain access to the Indian market via FTA for transport equipment, electrical equipment, medical equipment, chemicals, motor vehicles and parts, wines, scotch and spirits, and some fruits and vegetables – which could impact local industry players and/or boost production. ecosystem. For its part, India wants to increase its exports of textiles, food and drink, pharmaceuticals, tobacco, leather and footwear, and agricultural products such as rice – to the UK. The digital services and information and communication technology sectors will also benefit and drive the expansion of bilateral trade under the FTA.
Russia's invasion of Ukraine has thrown a lot of curveballs, and major economies in the Western sphere have been hit particularly hard due to their stance on Moscow's activities and the imposition of sanctions. India's exports to the UK were dominated by petroleum products in the first quarter, with shipments worth £888m, according to figures from the UK's Office for National Statistics. The upcoming FTA could unlock further expansion of India's refined petroleum product exports.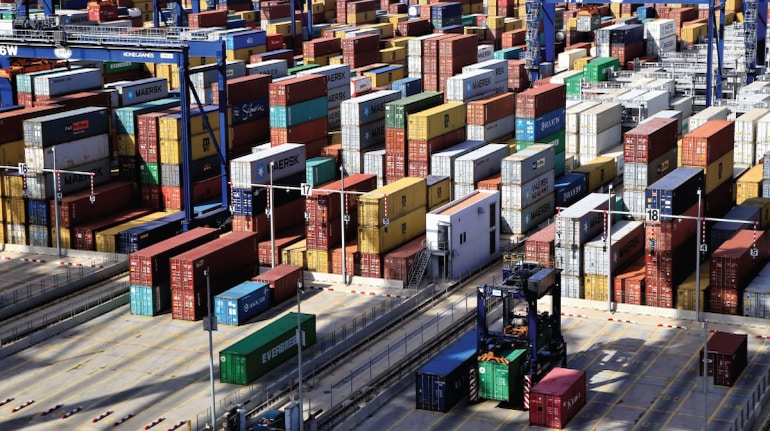 Disadvantages of FTA
Unemployment and business losses- However, when a country opens its borders to free trade and indulges into FTA, there will be economic losses. The domestic industry may not be able to compete with foreign competition, causing local unemployment. Large industries may relocate to countries with lax environmental and labor laws, resulting in child labor or pollution.
Increased dependence on the worldwide market- While prices for some goods may be cheaper on the world market, there are strategic advantages for a country that produces those goods domestically. In the event of war or crisis, a country may be forced to rebuild these industries from scratch.
edited and proofread by nikita sharma