Trends
India can benefit from US's Indo-Pacific push
Upon turning inwards under Donald Trump in the middle of the last decade and battling a pandemic that claimed more lives in the United States than anywhere else on the planet, a stifled Joe Biden presidency has just adjusted US foreign policy to look at the Indo-Pacific as the next strategic outreach theatre.
In a clear attempt to challenge China's emergence as an economic and security force, the US has offered a trade treaty to a dozen democracies while also taking several steps to improve security cooperation among Quad partners. The US is taking steps today to repair its worldwide image following the premature pullout from Afghanistan.
In a sense, there was a moment to pick, and India, which had been viewed as a suspicious outlier in the Quadrilateral Security Dialogue due to its ambiguous stance on Russia's invasion of Ukraine and its proclivity to buy a few million barrels of oil on the cheap, chose the 13-country trade deal. It was an easy decision because the move is only likely to benefit the company.
The more difficult decision was to throw its weight behind Quad, a notion with which India has finally come to terms, putting aside its historical and military hardware links with Russia for the time being.
India has been fortunate in being able to persuade the rest of the world of its position on Russia, though it's more than likely that US President Joe Biden, in their bilateral talks, impressed upon Indian Prime Minister Narendra Modi the need to view the Ukraine war as a global issue and to reconsider India's neutral stance, which flies in the face of the war's human catastrophe in terms of civilian deaths and the resulting migration of millions.
When it came to avoiding mention of the Ukraine war while emphasizing the new agenda of focusing on climate action, Australia, led by new Prime Minister Anthony Albanese, was on the same page as India in avoiding reference to the conflict.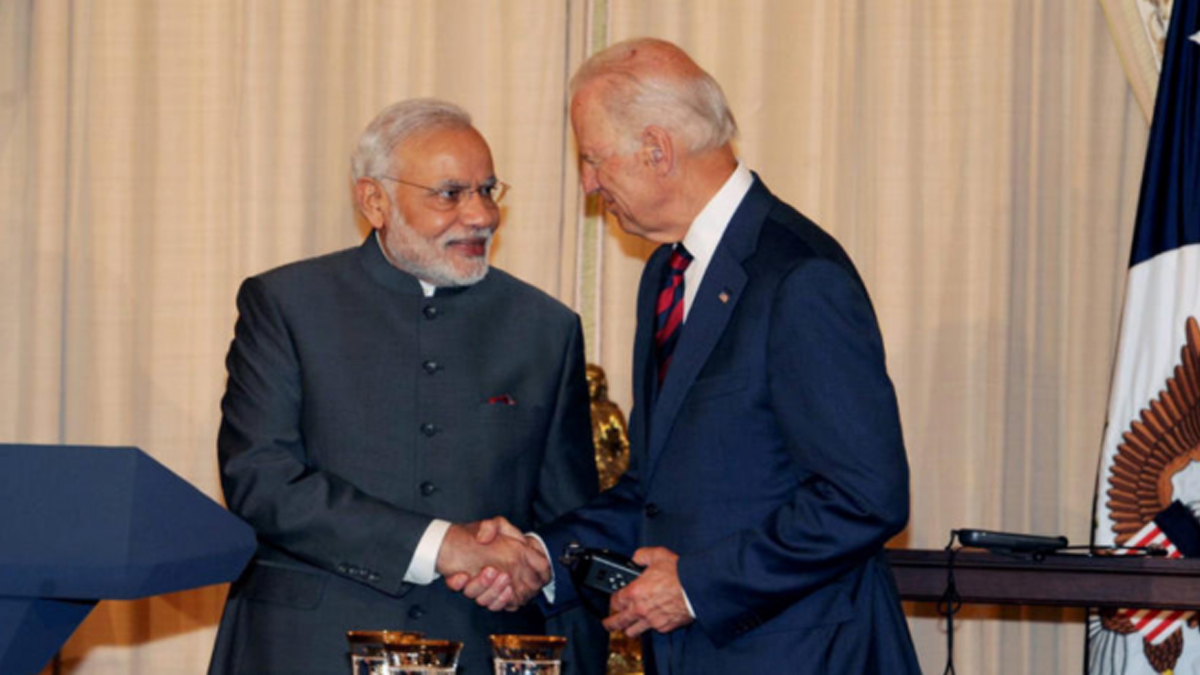 Oddly, none of the partners has shown much interest in completely accepting the soothing US security hug, particularly in India's case, given that it has a northern neighbor breathing down its neck.
Mr. Biden clarified any strategic ambiguity by stressing that if Taiwan were to be attacked by China, the US would come to its help militarily, a posture that goes beyond what it was able to do for Ukraine, where only money and weaponry were pouring through a large aid channel.
Nonetheless, the fact that the Quad isn't quite forming into a Nato-style treaty of guaranteed mutual defense may not only comfort China but also assist in calming the Indo-Pacific seas.
The IPEF is still a nebulous notion, but given the opportunity for closer ties with the United States and the fact that it is not a party to other regional trade pacts like the RCEP, in which China is a major player, India can benefit from it.
In light of China's belligerence, India can take advantage of what the US has to offer in terms of technological collaboration in critical sectors, collaborative climate action, and reconstructing post-pandemic global supply networks. India should be glad that it is seen as a vital actor in the evolving geopolitics in the aftermath of the Ukraine conflict.
India, on the other hand, has a lot of potential commerce with Russia. PM Modi is still lobbying his western colleagues to allow competent Indian professionals to relocate freely. The first batch of Indians to labor in Far Eastern Russia would have gone last month if the conflict hadn't been interrupted. From diamonds to coking coal, Indian companies are gaining traction in this region.
Not to mention the strategic assurance that comes with Russia's willingness to keep an eye on India, whether it's via hard-to-get defense equipment or backing at international fora like the UN Security Council. India's relations with the West are priceless, but Russia is an anchor that the country would like to keep.